Our editorial team uses a strict editorial review process to compile all reviews, research, and evaluations of any kind. Our company, WallStreetZen Limited, is supported by our user community and may receive a small commission when purchases are made through partner links. Commissions do not affect the opinions or evaluations of our editorial team.
It may seem confusing at first, but buying stocks online isn't as complicated as it seems.
In fact, I'm confident you can make your very first investment in the next 30 minutes (or less if you already know what stock you want to buy!).
If none of that made sense, don't worry, I was in your shoes not too long ago.
In this article, I'll walk you through the financial jargon you need to know then lead you through the 5 steps for buying stocks.
By the end of this article, you'll be teaching your friends how to get into stocks and how to buy shares in a company.
Special Offer: Moomoo x WSZ
We have partnered with moomoo, one of the top trading brokerages in 2023.
On moomoo, you can:
Trade stocks, ETFs, and options commission-free
Access moomoo's Earnings Calendar and Earnings Hub
Get real-time Level 2 market data for free
Plus, our readers can get up to 16 free stocks in May using the link below:
Let's get started by covering a few of the most important terms you'll need to know:
Term:

Also known as:

Definition:

Stockbroker

"Brokerage", "Brokerage firm", "Trading platform", "Investing platform"

An agent that allows investors to buy and sell stocks.

Brokerage Account

"Investing account"

An account in which you can buy and sell investments, such as stocks, bonds, mutual funds, and ETFs.

Ticker Symbol

"Ticker", "Stock symbol", "Symbol"

A unique series of letters assigned to a security for trading purposes.
Apple's ticker symbol is AAPL.

Buy

"Buying", "Purchasing", "Going long", "Opening a position"

To take a position by buying shares of a company.

Sell

"Selling", "Closing a position"

To sell some or all of the shares you currently own.

Stock

"An equity"

A stock is a security that represents the partial ownership of a corporation.
For every public company, there is 1 stock.
"Apple stock", "Microsoft stock", "I bought Tesla's stock"

Shares

A share is a fractional unit of a stock.
For every stock (public company), there are many shares.
"Apple shares", "shares of Microsoft", "I bought Tesla shares"
Now that we have our key terms defined, let's discuss how to buy a stock and where to buy a stock.
How to Buy Stocks Online: The 5 Steps for Beginners
Here's the outline:
Step 1: Select an online stockbroker and open a brokerage account (15 minutes)
Step 2: Research the stock(s) you want to buy (varies)
Step 3: Decide how many shares to buy (< 1 minute)
Step 4: Choose your stock order type (< 1 minute)
Step 5: Monitor and manage your investments with a stock portfolio tracker
Let's take a closer look at each of these steps.
Feel free to follow along in another window!
Step 1: Select an online stockbroker and open a brokerage account
The best way to buy stocks is by searching for and opening a brokerage account that has all the features you need.
There are a lot of options available.
But, here's what a good brokerage account will have:
Commission-free trading
Access to fractional shares investing
Access to stocks, bonds, and ETFs
Security
You can ask your family or friends what they use, or you can do your own research.
If you asked me, my 2 favorite brokers for stock investing (especially for beginners) are eToro and M1 Finance.
eToro: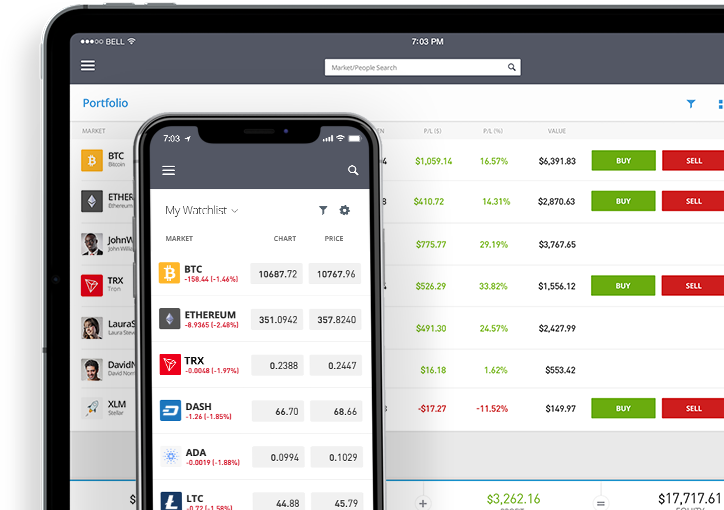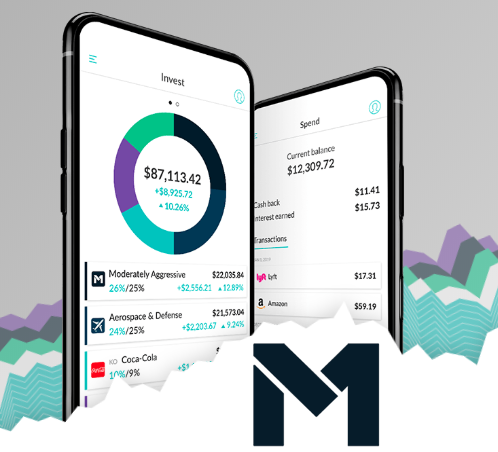 You can't go wrong with either one of these options.
In my opinion, eToro is the best trading platform for beginner investors.
But if know you want a more "set-it-and-forget-it" approach, where you can contribute and invest on autopilot, M1 Finance is the obvious choice.
Once you've chosen a broker, you can open and fund your brokerage account in a matter of minutes (get started by clicking the links above).
You'll need to input some personal information (including your social security number) and connect your bank account, debit card, or provide another source of funding.
Here's a short tutorial on setting up an account on eToro (even if you choose M1 Finance or another broker, the process will be similar):
See? That wasn't so hard!
Step 2: Research the stock(s) you want to buy
Once you've opened your brokerage account and funded it, it's time to start picking stocks.
(Related: Learn how to know when to buy and sell stocks.)
There have been many books written on this topic, and diving into the details of each method is outside the scope of this article, but here are a few tips to get you started.
A great place to start is by researching companies you already know as a consumer – what products do you buy and love?
Do you own a MacBook and an iPhone? Maybe you want to buy Apple stock (ticker: NASDAQ: AAPL).
Do you own a Tesla Model 3? Maybe you want to buy NASDAQ: TSLA.
Remember, each share of stock is part ownership of a company – look for companies in which you want to become a part owner.
We should take his advice seriously – he's worth nearly $100 billion.
Once you've identified a few potential companies to invest in, it's time for some research (hint, this is where WallStreetZen comes in).
Just like everything you buy, there are 2 components:
What you get (value)
What you give up (price).
If you wanted to buy a pencil and I offered to sell you mine for $100, would you buy it? Of course not. What you're getting (a pencil) is not worth what you'd be giving up ($100).
The same can be true for stocks, companies.
If a company's value is not worth its current price, you shouldn't buy it.
This concept is what fundamental analysis is based on, and why we built WallStreetZen.
You can learn more about fundamental analysis on our blog or perform your own research on our website – we've automated much of the fundamental analysis process, which is why we think WallStreetZen is the best fundamental analysis tool.
You can also see what the best performing analysts on Wall Street have to say about your stock, and see what companies they're recommending right now.
Suffice it to say, picking stocks is as much art as it is science.
Every investor's exact process looks a bit different – there's a million ways to do it.
But the bottom line is two-fold: 1) Find a company you want to own, and 2) Buy it for a fair price (or better).
What's next?
Step 3: Decide how many shares to buy
If step 2 felt daunting, don't worry, the hard part is over – the rest is essentially personal preference.
💡 Note: A stock's price per share ("share price") is the most recent price that stock has traded for – it is not the value of a business. The value of the business is the share price multiplied by the total number of shares.
If stock ABC trades for $10 per share and there are 100,000 shares outstanding, the company is worth $1 million.
If stock XYZ has 10,000 shares outstanding but trades for $100/share, this company's total value is also $1 million.
Right now, AAPL has a price of $136.50 with 16.19 billion shares outstanding, giving it a total value ("market capitalization") of $2.21 trillion.
Each share of AAPL is currently trading for $136.50. If you want to buy 2 shares of Apple stock, that will cost you $273.00. Knowing how to read a stock quote will be useful here.
If you want to invest $500 into Apple and if your broker provides access to fractional shares, you could buy 3.663 shares (both eToro and M1 Finance allow fractional share purchases).
💡Note: Fractional shares allow you to buy a portion of a share rather than a full share, allowing you to invest specific dollar amounts into your stocks.
The quantity of shares you purchase is completely up to you, but don't forget to diversify across various investments so you don't have all your eggs in one basket.
Step 4: Choose your stock order type
Once you've opened your new brokerage account, deposited your funds, found a stock, researched the company, and decided on how much to invest, it's time to place your order.
There are 2 main order types:
A Market order is an order to buy or sell a stock immediately, at the best available price. The exact price at which a market order will be executed is not guaranteed.
A Limit order is an order to buy or sell a stock at a specific price or better. A buy limit order can only be executed at the limit price (or lower), while a sell limit order can only be executed at the limit price (or higher).
If you want to buy or sell a stock quickly, market orders work well.
If you want to ensure you're getting an exact price while buying or selling, use a limit order.
Personally, I tend to use market orders when buying and selling stocks because I'd rather have my orders filled quickly (so I can move on with my life) than trying to squeeze out a few extra pennies.
To place your order, click 'Trade' (or the equivalent, depending on your broker), type in the ticker symbol, select 'Buy', enter the number of shares or dollar amount you want to buy, select your order type, and hit 'Submit'.
You've done it! The 4 steps above are the only 4 you need to invest in stocks. And don't forget, you can start investing with little money by using eToro's fractional shares.
When investing, your capital is at risk.
Step 5: Monitor and manage your stock portfolio
By now, you've made your first investment and begun your lifelong journey of successful investing.
There will be a lot of ups and downs in the stock market over the course of your lifetime, so make sure to keep a long-term perspective and concentrate on the things you can control.
If one of your company's stock prices rapidly increases, beyond what you think the company should be worth, it may be time to sell some or all of your position for a nice profit.
If one of your stocks falls on hard times, you may need to reevaluate if your investment thesis still exists or if it's time to cut your losses and find a new opportunity elsewhere.
(Here's an article on what makes stocks go up and down and another one on how to predict stocks.)
Now you need a place to keep track of your investment portfolio – create a free Watchlist on WallStreetZen and get alerted to the latest market news affecting your companies:
Summary
Congratulations – you're now an investor!
Now your friends will be asking you, "How do you invest in stocks?", "How do you buy shares of a company?", and "What's the difference between a stock and a share?" – and you'll be able to answer them all.
Select an online stockbroker and open a brokerage account (15 minutes)
Research the stock(s) you want to buy (varies)
Decide how many shares to buy (< 1 minute)
Choose your stock order type (< 1 minute)
Monitor and manage your stock portfolio
Still not sure how to buy your favorite stock? Here are buying guides for some of the most popular stocks on WallStreetZen:
Want some portfolio inspiration? Click here to see examples of a diversified stock portfolio.
---
FAQs:
How much money do I need to buy a stock?
With fractional share buying, many online brokerages allow you to get started with just $10.
How do you buy stocks?
Follow the 5 steps outlined above to buy stocks online.
Another great way to practice buying stock is by using one of the best paper trading platforms.
What's the best way to buy stocks?
We recommend creating on online brokerage for free with either eToro or M1 Finance.
What's the best trading platform for beginners?
The best trading platform for beginners is eToro.
What are the best stocks for beginners?
I typically recommend ETFs for their easy diversification.
How do I get started with fundamental analysis?
Head to the fundamental analysis section of our blog to learn how to make better investing decisions in less time.
Where to Invest $1,000 Right Now?
Did you know that stocks rated as "Buy" by the Top Analysts in WallStreetZen's database beat the S&P500 by 98.4% last year?
Our November report reveals the 3 "Strong Buy" stocks that market-beating analysts predict will outperform over the next year.