Our editorial team uses a strict editorial review process to compile all reviews, research, and evaluations of any kind. Our company, WallStreetZen Limited, is supported by our user community and may receive a small commission when purchases are made through partner links. Commissions do not affect the opinions or evaluations of our editorial team.
Sign up for moomoo using any of the links in this article and get up to 15 free stocks, valued up to $2,000 each.
Seemingly out of nowhere, moomoo has gained millions of users in just a few years.
Its intuitive trading experience aimed at beginner and intermediate day traders has been immensely popular internationally, but now it's hitting the U.S.
With a well-designed desktop and mobile app, moomoo aims to bring active stock trading to the masses…but can it hang with the U.S.'s most popular trading apps and brokerages?
We've reviewed the ins and outs of the moomoo app, from the trading platform, to the community features, to the fees and asset selection. This moomoo review will detail who should consider using the platform (plus, who shouldn't), and how it's different from the competition.
moomoo Review: Is The moomoo Trading App Legit?
The Bottom Line: moomoo offers a simple active trading experience aimed at beginners and intermediate traders, with commission-free stock and ETF trading, low-cost option trading, and futures markets (with margin trading available).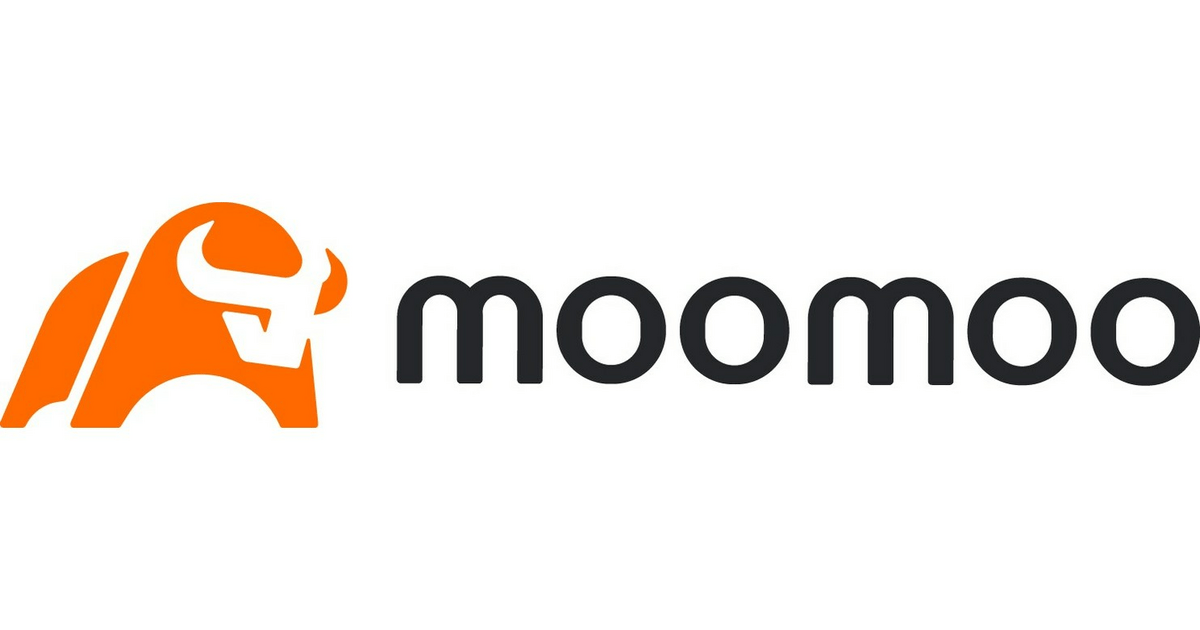 moomoo requires an app download, whether on the desktop or your mobile device, but includes a wide range of trading tools that would suit most advanced traders like proprietary charting, built-in community features, free access to Level II data, and a streaming newsfeed.
moomoo is a legit trading app.
It combines the power of a legit trading broker like TD Ameritrade with the interface of a more modern app like Robinhood. It's the best of both worlds, which is why it is quickly gaining in popularity.
Here's the catch: It only offers a standard brokerage account and a limited selection of assets (stocks, ETFs, options), so if you want a full-featured investment platform, you'll want to look elsewhere.
But, for most traders, moomoo
Who is moomoo Best For?
moomoo is best for entry- and intermediate-level day traders that want a no-frills stock, ETF, options, and basic futures trading platform with some advanced trading features. It offers both a desktop and mobile trading experience, tons of charting features, access to Level II data, and (most importantly) a user-friendly dashboard.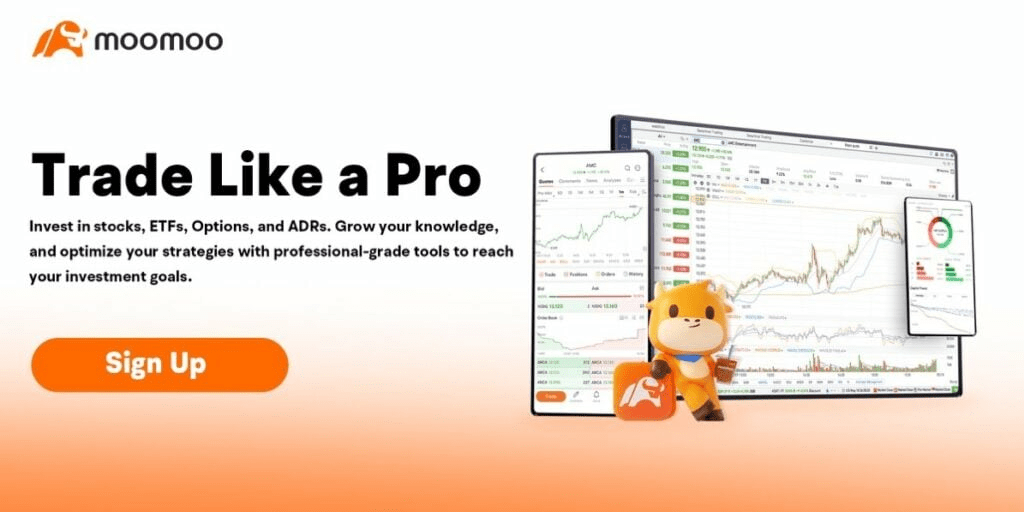 Absolute beginners might feel overwhelmed with the interface and might be better off with a simpler platform like Robinhood. And moomoo doesn't support retirement accounts…at all (most active traders do not trade within retirement accounts since they would need to pay fees to withdraw any profits).
But those with at least a little bit of experience who want to day trade stocks, ETFs, and options on a well-designed and snappy platform will enjoy moomoo.
What Makes moomoo Great:
moomoo shines in a few areas which I'll cover in the moomoo trading review below:
Advanced Charting
moomoo is for traders and its charting system offers all the tools you'd expect from a robust trading platform. This includes a customizable dashboard with multi-monitor views, 60+ indicators that can be overlaid onto the charts, 30+ drawing tools, and the ability to create your own customized indicators.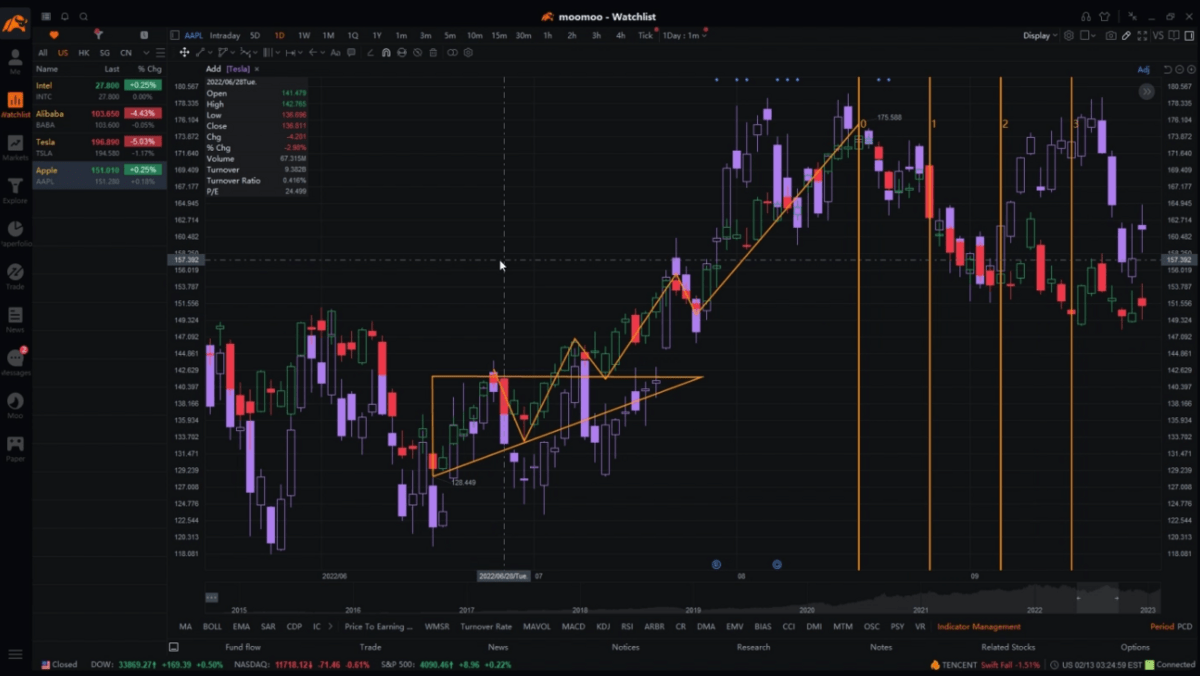 The charting isn't quite as advanced as TradingView, but beginners and intermediate investors will appreciate the simplicity and flexibility of the tools available.
The charting tools are available on both the desktop app and the mobile app, making it easy to manage your trades on-to-go. And in our moomoo app review, the charting was simple to use and very responsive.
moomoo Stock Screener
The moomoo stock screener allows you to quickly sort and find stocks and ETFs that can be filtered by certain criteria, including:
Market Cap
P/E Ratio
Net profit
Operating income
Gross margin
Moving average
Relative Strength Index
MACD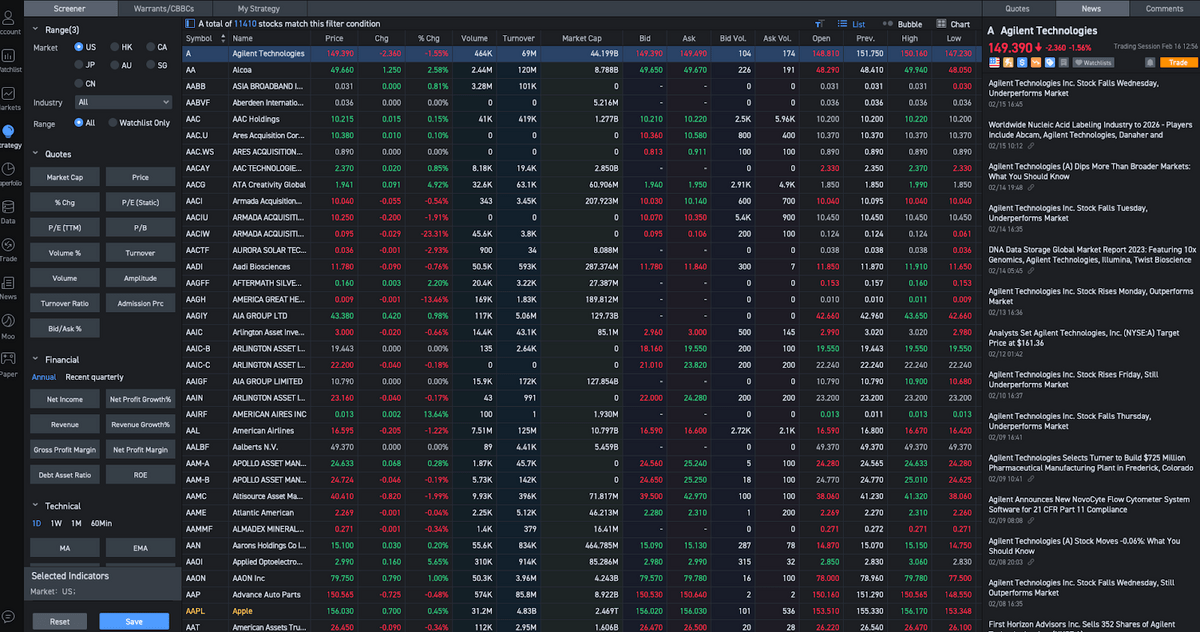 The screener can quickly filter down to specific assets that fit your criteria. The response is snappy, and there are multiple custom views available.
Despite only being able to trade stocks, ETFs, options, and futures, you can also view a wide range of assets including crypto, Forex, and fixed-income assets.
Advanced Order Types
moomoo offers a well-designed order form, which will be familiar to active traders. In addition to standard market and limit orders, there are more advanced order types available, including:
Stop limit order
Trailing stop order
Market if touched order
Limit if touched order
Trailing stop order
Trailing stop limit order
These orders allow you more control over your trade, especially the "limit if touched" orders – my favorite order to fill a trade quickly in extremely volatile markets.
Free Level II Data
While many trading platforms charge for access to Level II market data, moomoo offers it free for users. Level II data gives more insight into the price book for a given security, including pending orders (and sizes), as well as the bid/ask depth on the order book.
This information is critical for active traders that are momentum trading and those with multiple bids on a trade, looking for the ideal entry and exit point on a trade.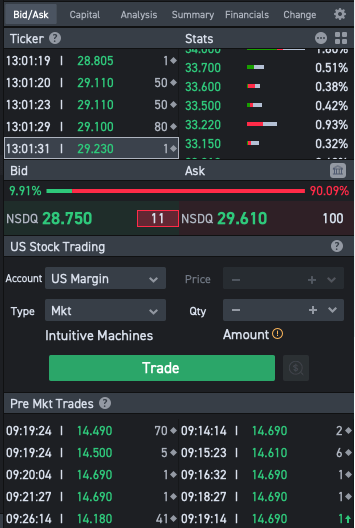 moomoo packs this data above the order form so you can quickly scan the order book and place trades in real-time.
Global Markets
moomoo trading is mostly a U.S. stock market platform, but it does offer access to several foreign markets, including Hong Kong and China A-shares stocks. American Depository Receipts (ADRs) are also available to trade.
In addition to global markets, moomoo offers pre-market and after-hours trading in U.S. markets, a feature which is bringing a growing number of traders to moomoo.
Community Portfolios
moomoo has a unique feature that showcases community portfolios, allowing users to browse the performance and trade activity of other moomoo users. Users are ranked by a daily profit/loss percentage, and you can view all of their portfolio holdings by market and sector.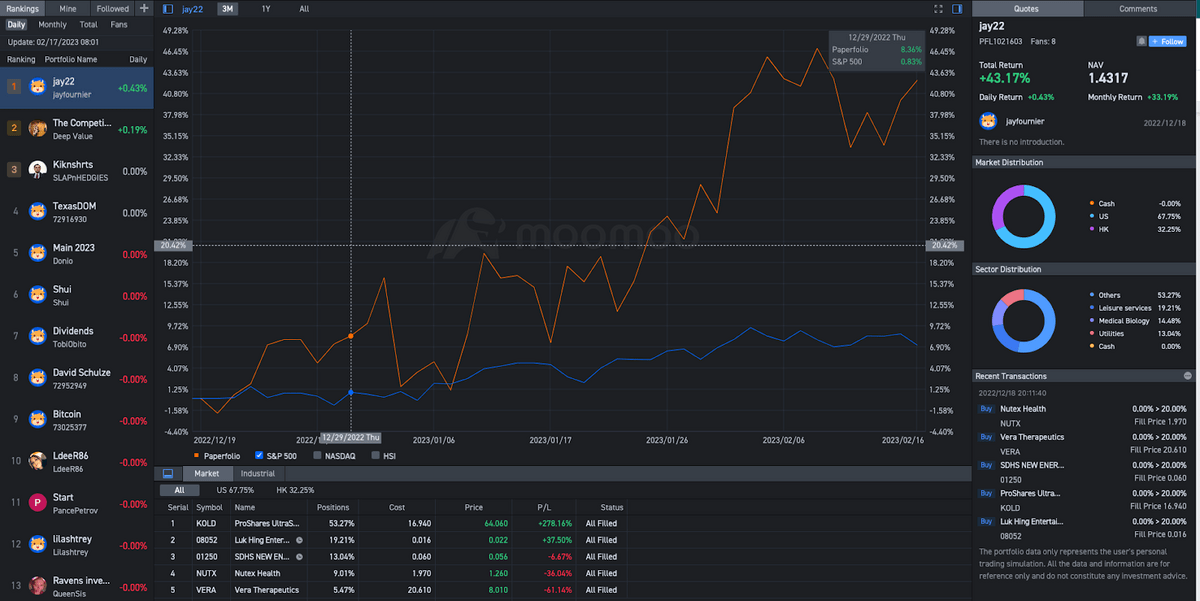 moomoo also offers a community chatroom where you can chat with other traders on the platform, bouncing ideas off each other and sharing trade strategies. And each stock or ETF on the platform has a dedicated chat feed, allowing you to join the conversation about a specific asset.
Paper Trading
If you are new to trading stocks, options, or futures, moomoo offers a $1 million paper trading portfolio, allowing you to place trades with "fake money" and learn the tools by using them. This is especially handy for trying out new trading strategies without putting your own money at risk.
The functionality on the paper trading platform is a bit more limited, with no access to live newsfeeds, the stock screener, or community tools. It is also lacking any charting, which makes it a lackluster feature for users that want to learn how to use charting as part of their learning.
Overall, paper trading is handy to learn how to place orders, but the lack of functionality leaves us wanting, especially compared to other day trading platforms.
moomoo Fees & Pricing
moomoo offers zero-commision trading of stocks and ETFs, and low price-per-contract fees for options trades.
The margin rates are on par with competitors, though slightly higher than Webull and other day trading platforms.
Here's a breakdown of the main fees for using moomoo:
| | |
| --- | --- |
| Type | Fee |
| Stocks & ETFs | $0 |
| Options | $0.65 per contract |
| U.S. Market Platform fees | $0 (during promotion) |
| HK Stocks, ETFs & Warrants | 0.03% commission |
| HK Platform Fees | HK$15 per order |
| Northbound Stock & ETF Connect | 0.03% commission |
| HK Platform Fees | ¥15 per order |
Here are the margin rates for borrowing from moomoo:
| | |
| --- | --- |
| Type | Rate |
| Long Margin for US stocks | 6.8% p.a. |
| Long Margin for HK stocks | 6.8% p.a. |
| Long Margin for China A-shares | 8.8% p.a. |
| Short Margin | Varies by stock and daily rates |
Finally, moomoo offers free cash deposits and withdrawals from the platform using ACH, but there are various fees for other types of transfers. Here are the funding fees for moomoo:
| | |
| --- | --- |
| Type | Rate |
| ACH Transfer | Free |
| Domestic Wire – Incoming / Outgoing | $10 / $20 |
| International Wire – Incoming / Outgoing | $10 / $25 |
| Stock transfer – Incoming / Outgoing | $0 / $75 |
A full list of moomoo fees & pricing can be found here.
Pros and Cons of moomoo
| | |
| --- | --- |
| Pros | Cons |
| Well-designed trading interface (mobile & desktop) | Limited account support (no retirement accounts) |
| Free Level II data available | No bonds, mutual funds, commodities, crypto, or forex |
| Community trading feature | Margin rates are higher than competitors |
| Low fees | |
| Get up to 15 free shares | |
How to Open an Account on moomoo
To open a moomoo account, you can sign up for free on their website using your email address, or with a Google, Facebook, Twitter, or Apple account. You can also sign in after downloading the moomoo app on your mobile device or computer.
To begin trading on the platform, you will need to complete an application, which includes the following steps:
Enter your social security number, address, and employment status
Verify your email address with a one-time code
Enter your phone number and verify
Submit more personal information, including details about your employment and financial information
Once you've submitted your application, you may need to verify your identity by submitting a copy of a photo ID.
moomoo may take a few days to complete your identity verification, after which you can transfer funds to the platform to begin trading.
moomoo Sign-Up Bonus
moomoo is offering up to 15 free stocks for opening an account.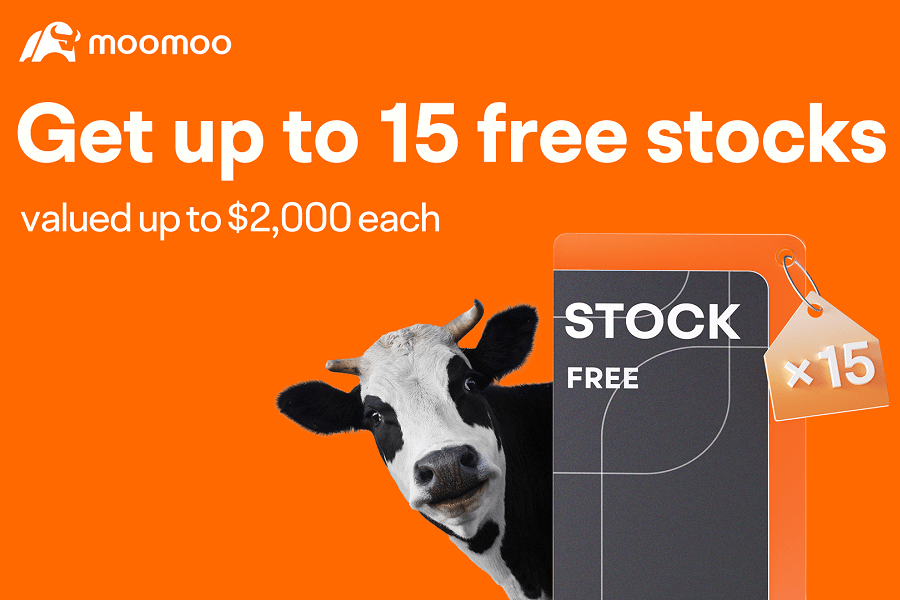 To earn a free stock, you need to open a new moomoo account. To earn more free stocks, you need to deposit funds.
You can earn up to give free stocks by depositing $100 onto the platform, and up to 15 free stocks if you deposit $1,000 or more. You must maintain the deposited balance for at least 60 days to unlock the free stock bonus. The stocks are randomly selected for you.
moomoo Alternatives
| | | | | |
| --- | --- | --- | --- | --- |
| | moomoo | eToro | Public | Robinhood |
| Overall Rating | 7/10 | 8.5/10 | 9/10 | 7/10 |
| Investment Minimum | $0 | $0 | $0 | $0 |
| Stock/ETF Trades | $0/trade | $0/trade | $0/trade | $0/trade |
| Options Trades | $0.65/contract | $0/trade | n/a | $0/trade |
| Crypto Trading | ❌ | ✅ | ✅ | ✅ |
| Best For | Traders | Social Investing | Investors | Beginners |
| | Open Account | Open Account | Open Account | Open Account |
Final Word: moomoo Review
moomoo is a newcomer to the stock trading world, but offers an impressive amount of functionality and low trading fees. The real advantage of moomoo is the sleek trading platform and mobile app that is ideal for intermediate-level data traders that want access to high-quality trading tools without the detailed mess of other advanced trading platforms.
In this way, it combines the power of a legit trading broker like TD Ameritrade with the interface of a more modern app like Robinhood. It's the best of both worlds, which is why it is quickly gaining in popularity.
Plus, it's got a great sign-up bonus:
---
FAQs:
Is moomoo legit?
Yes, moomoo is a legit stock trading platform that offers access to commission-free stock and ETF trading, as well as low-cost options trading. moomoo is a FINRA-regulated platform, and is insured by both the FDIC and SIPC for your cash and other assets on the platform.
Admittedly, moomoo is a weird name, but it is a trustworthy platform that supports millions of users in the U.S.
Is moomoo better than Robinhood?
Both apps are good, but serve different types of users. Robinhood is aimed at brand new investors that want to purchase their first stock or ETF, and at crypto traders that are interested in Bitcoin and other cryptocurrencies.
moomoo is aimed at day traders that want access to more advanced trading tools, such as advanced charting with built-in indicators and drawing tools, and in our moomoo stocks review, we found that their screening tools and Level II Data give them an edge over Robinhood for traders.
What are the fees for moomoo?
moomoo is a zero-commission broker for stock and ETF trades, and offers low $0.65 per contract options trades as well. For futures trading on margin, rates are a bit on the higher side, charging 6.8% p.a. For U.S. and Hong Kong markets, and 8.8% p.a. for China A-shares.
There are other various fees for deposits, withdrawals, and other services, but there are currently no platform fees for U.S. users.
Is moomoo a Chinese app?
No, moomoo is a wholly-owned subsidiary of the Hong Kong-based company, Futu Holdings Limited. It is a licensed corporation regulated by the Securities and Futures Commission of Hong Kong.
But the U.S. version of moomoo is regulated by FINRA and is a licensed broker-dealer registered with the U.S. Securities and Exchange Commission. It is also a member of the Securities Investor Protection Corporation (SIPC), with its headquarters in Palo Alto, California.
Where to Invest $1,000 Right Now?
Did you know that stocks rated as "Buy" by the Top Analysts in WallStreetZen's database beat the S&P500 by 98.4% last year?
Our March report reveals the 3 "Strong Buy" stocks that market-beating analysts predict will outperform over the next year.