Our editorial team uses a strict editorial review process to compile all reviews, research, and evaluations of any kind. Our company, WallStreetZen Limited, is supported by our user community and may receive a small commission when purchases are made through partner links. Commissions do not affect the opinions or evaluations of our editorial team.
Active traders need an online broker with low fees, powerful technology, and fast executions.
Do some research on online brokers, and you'll soon find that TradeStation ranks in the top tier of every category.
TradeStation doesn't offer the full services that you'll find at brick-and-mortar brokerages, like professional account managers. It was built by traders, for traders.
It's this focus that makes TradeStation the best trading platform for active traders (both day and swing traders).
This TradeStation review takes a deeper dive into the features that make TradeStation our most recommended day trading broker – and platform!
TradeStation Review: Is TradeStation Legit?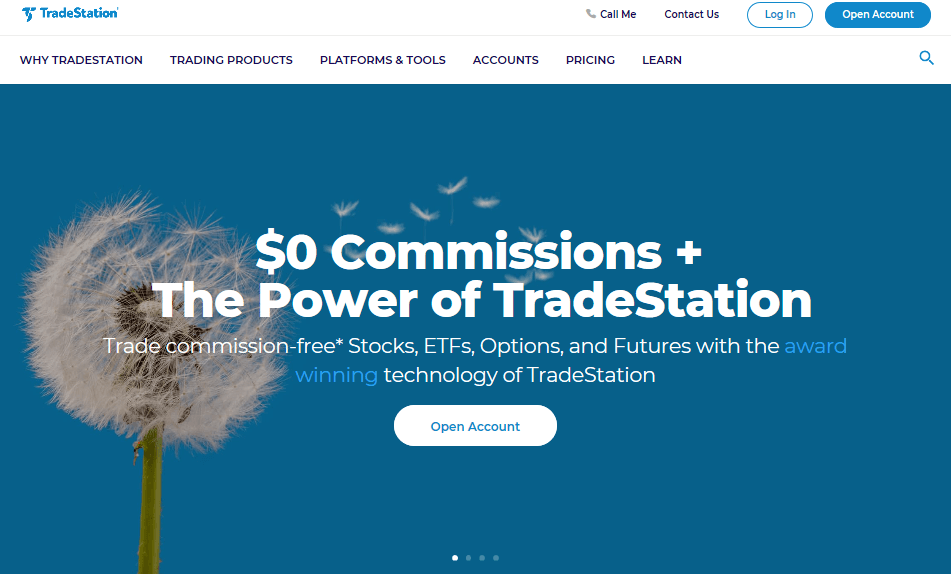 The Bottom Line: Yes, TradeStation is legit – it's our most recommended day trading brokerage in 2023.
It's my favorite trading brokerage because of its sophisticated (yet intuitive) platform that is known for its speed, low fees, and advanced strategy analysis tools that successful traders need.
Unlike every other brokerage I've used, there is not a single bad trade I can blame on TradeStation – no faulty or lagging executions. If I lost money, it was my fault.
To me, that's the best day trading brokerage I can imagine.
Who is TradeStation Best For?
TradeStation is a powerful broker for every type of active trading style and asset class variation.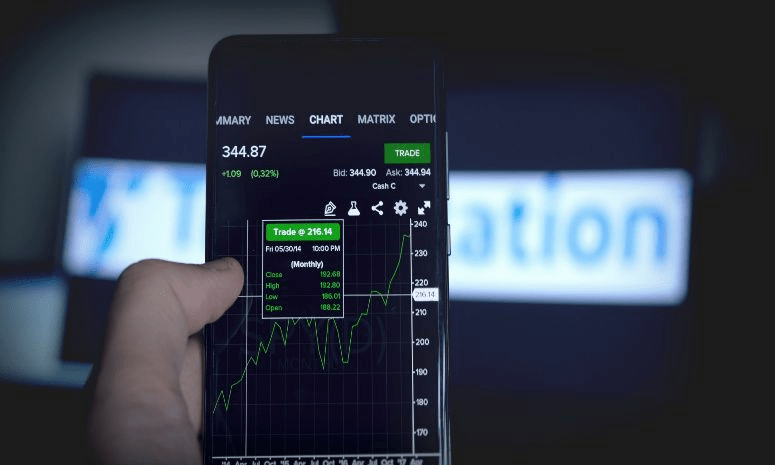 While long-term investors can use it, it's definitely not made for this style of investing.
It is best suited for more advanced traders who will make proper use of its capabilities. While the platform can be overwhelming for new traders, novices will find it becomes intuitive the more you use it (even if they aren't using all of its features).
Plus, if a new trader sticks with active trading, they can "grow into" TradeStation's more advanced features.
TradeStation is best for:
Day traders and swing traders
Traders who want access to a broad range of asset classes
Traders seeking intuitive tools for technical analysis and charting
Traders who want access to a wide range of markets and trading tools
Advanced and active traders will feel at home with TradeStation's broker and platform offerings. If you're looking for more assistance in long-term investing and money management, this is not the best platform for you.
TradeStation's Key Features
Active traders appreciate TradeStation's strengths: Lightning-fast executions and low fees.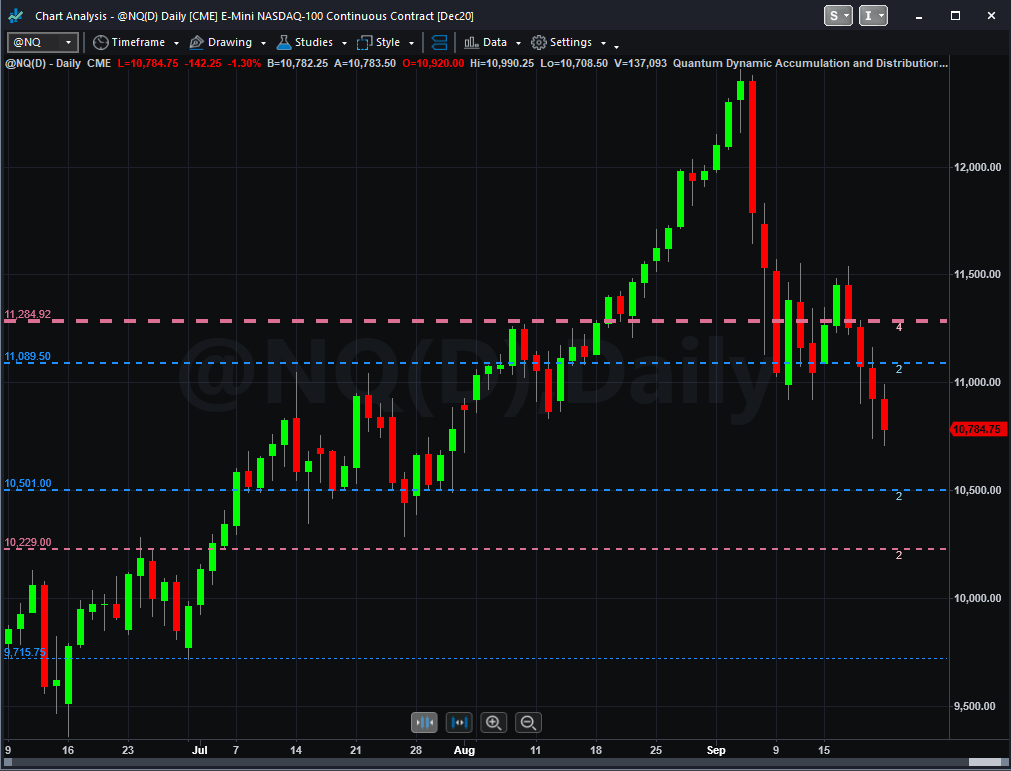 TradeStation's average order is executed in 0.038 seconds. That matters to traders looking to get the best price on their orders – which should be everyone.
There are no TradeStation fees or commissions for orders up to 10,000 shares. After that, the fee is $0.005 for each share.
Plus, the technology that powers TradeStation's trading platforms is what its success is built on, and it hasn't stopped innovating.
Here's a run-down of TradeStation's top features:
Tradable Assets
TradeStation's range of asset classes is hard to beat. If you're looking to trade or invest in any of the following, TradeStation will have you well covered:
Full access to U.S. stock markets
Over 2,000 commission-free ETFs
Mutual Funds
Options
Bonds
Futures
Micro Futures
Future Options
Cryptocurrency trading in Bitcoin (BTC), Bitcoin Cash (BCH), Ethereum (ETH), Litecoin (LTC), and USD Coin (USDC) available on the TSCrypto platform

You can trade these assets in individual brokerage accounts and Traditional, Roth, and rollover IRAs.

Charting

There are 2 different solutions for TradeStation charts.

Firstly, TradeStation's charts are one of the main attractions of the platform for many investors. TradeStation charts are incredibly versatile – there is limitless customizability.

Secondly, if you prefer a more structured and modern experience, TradeStation users can plug into TradingView. By doing so, you can trade directly from TradingView charts:

While I would rank TradeStation as the best day trading brokerage and TradingView as the best charting software even if they weren't able to connect, the synergy created by using the two in concert is the best trading experience I've ever had.

I'll never go back to my pre- TradeStation x TradingView days.

Trading Platforms

TradeStation's various trading platforms are geared toward different trading products and user experiences.

TradeStation Desktop

TradeStation 10, the desktop app, is TradeStation's core product. It's available for Windows, and Mac.

All of TradeStation's most impressive features, like RadarScreen's watchlists with their 329 customizable criteria, can be found here. There are over 300 indicators to use on the program's dynamic charts.

TradeStation Mobile

The mobile app is available on iOS and Android. It features 44 of TradeStation's most popular technical indicators, as well as drawing tools that can work with a stylus.

TradeStation Web Trading

TradeStation Web Trading works on Mac and PC web browsers, using the mobile platform engine.

TSCrypto

TSCrypto is a standalone platform that supports the trading of four cryptocurrencies and one stablecoin.

FuturesPlus

A standalone app for trading options on futures. The app provides price visualization, customized strategy builders, advanced contract analysis, an accurate time and sales window, and heavy-duty risk management.

Other Tools & Resources

If you're looking to get even more out of TradeStation, it also offers:

Discussion Forums

If you like bouncing ideas and market insights with other expert – and not-so-expert – traders, you'll like the TradeStation Forum. The market is made up of traders; knowing current sentiment can help your trading immensely.

TradeStation Simulator

You don't have to trade before you're ready to access TradeStation's charting. Its free trading simulator is just as powerful as the main application, with real-time executions and historical data.

TradeStation's technology advantage comes into play with flexible back-testing and all the technical analysis that real-money traders get access to.

Research and Educational Content

The platform doesn't lean into the featured analysts and research reports favored by some fundamental investors.

But if you're looking to combine fundamental data with technical analysis, TradeStation can map a wide range of fundamentals onto its charts.

Education is another strength of TradeStation. The broker has a well-structured educational curriculum on the YouCanTrade YouTube channel, geared to both beginning traders and those looking to understand the TradeStation platform better.

One-on-one training sessions are also available.

TradeStation Fees & Cost

TradeStation doesn't have account minimums or charge commissions for buying up to 10,000 shares of a stock in a single trade.

For each share above 10,000, there is a $0.005 charge. TradeStation's margin rates at the time of this writing start at 12.5% for small account traders, and can get as low as 3.5% for larger accounts.

A few years ago, TradeStation divided its offerings into two tiers – TS Go and TS Select. TS Go is currently being phased out, so new members will get access to TS Select's superior offerings.

Here's an overview of TradeStation pricing:

TradeStation Pricing Structure

TS Select
Desktop Trading
Free
Web Trading
Free
Mobile Trading
Free
Stock/ETF Trade Costs
$0 commissions (up to 10,000 shares)
Margin Rates
• Accounts < $50,000: 12.5%
• Accounts from $50,000–$499,999: 11.5%
• Accounts > $500,000: Negotiated
Option Trade Costs
$0 commission+ $0.60 per contract
Futures Trade Costs
$0 commission+ $1.50 per contract, per side

Pros and Cons of TradeStation

I consider TradeStation the best online broker for active trading because of its low costs, quick executions, and technology advantages.

Check out this list to see if TradeStation will be the best broker for you:

| | |
| --- | --- |
| Pros | Cons |
| Low fees and no commissions | No credit card deposits. Bank transfers only, with a fee for wire transfer withdrawals |
| Fast executions on stock and options trades | Forex trading only available with TradeStation Global |
| High-level education tools | A lack of research reports and other standbys of passive wealth management |
| Great technology free with the TradeStation platform | Level I and Level II real-time data costs extra for OTC stocks |

Final Word: TradeStation Review

TradeStation is the best broker for most traders because of its versatile technology and wide range of tradable assets. No matter your trading style or focus, you'll likely find a match in TradeStation.

If you're looking for exceptional charting with a high degree of customizability, look no further than TradeStation.

But if you are more of a buy-and-hold, long-term investor, or someone looking for a managed portfolio, we recommend choosing a full-service brokerage.

---

FAQs:

Can TradeStation be trusted?

Yes, TradeStation can be trusted.

It was established in 1982, has maintained a stellar reputation, and is regulated just as strictly as other online brokers. That doesn't mean you won't lose money - make sure you understand the risks before you trade.

How much are TradeStation costs per month?

TradeStation's basic costs per month are minimal. There is no minimum for opening a brokerage account, which gives you free access to TradeStation's trading platforms. If you're outside of the U.S. and only want to use the powerful desktop platform, it will cost you $99 per month.

Is my money safe with TradeStation?

Yes, your money is safe with TradeStation.

The platform's U.S. accounts are protected by SIPC insurance, which will safeguard up to $500,000 in securities and cash. Customer data is protected by 256-bit data encryption (TLS/SSL) and advanced firewalls, with alerts initiated whenever significant changes are made to customer accounts.

How much do you need to trade on TradeStation?

TradeStation requires no account minimum to start trading. If you want to trade on margin, a $2,000 account minimum is required.

Where to Invest $1,000 Right Now?

Did you know that stocks rated as "Buy" by the Top Analysts in WallStreetZen's database beat the S&P500 by 98.4% last year?

Our September report reveals the 3 "Strong Buy" stocks that market-beating analysts predict will outperform over the next year.