Our editorial team uses a strict editorial review process to compile all reviews, research, and evaluations of any kind. Our company, WallStreetZen Limited, is supported by our user community and may receive a small commission when purchases are made through partner links. Commissions do not affect the opinions or evaluations of our editorial team.
Gaining exposure to metals in your IRA is not necessarily straightforward. That's where Birch Gold Group comes in.
Birch Gold Group is a popular precious metals dealer focusing on converting Individual Retirement Accounts (IRA) and eligible 401(k) plans to physical metals, like gold.
While Birch Gold Group reviews are plentiful, they don't all answer the critical questions that you have as a potential customer.
You're likely interested in using the service while rightfully concerned about any inherent risk — after all, we're talking about your retirement funds here.
In this Birch Gold Group review, we'll cover your critical questions:
Is Birch Gold Group legit?
What exactly does Birch Gold do?
Is Birch Gold Group highly rated? What do others have to say?
What services do they offer?
What are the pros and cons of Birch Gold Group?
How much does Birch Gold Group cost?
What alternatives are there to Birch Gold Group?
We also invite you to check out some of our other favorite precious metal IRA companies:
Is Birch Gold Group Legit and Worth it In 2023?
The bottom line:
Yes, Birch Gold Group is a legit and worthwhile service that we rate highly. Here's why:
Birch Gold Group reviews are overwhelmingly positive, including an A+ rating from the Better Business Bureau (BBB) and 4.8 out of 5 stars on Google.
The platform is particularly beneficial for those investors with little understanding of IRA transfer requirements. The service is less valuable for people with solid knowledge of IRAs and commodities pricing.
Customers are assigned a Precious Metals Specialist. This is perhaps the single greatest benefit of their offering. The specialist smoothes the transfer process and answers any questions you might have. This is especially useful as the IRA transfer rules can be overwhelming and confusing.
When transferring your portfolio, you want peace of mind. The Precious Metals Specialist is one way Birch Gold Group delivers this feeling. It's not unlike a personalized, bespoke offering typically reserved for higher net worth clients.
Birch Gold Group services are made all the more impressive because they have partnered directly with depositories. This means precision metals are safely stored and, importantly, accessible when needed. This is another example of Birch Gold Group supplying clients with peace of mind.
What is Birch Gold Group?
You may have some high-level understanding, but what exactly is Birch Gold Group? What do they do?
Birch Gold Group is an organization that helps individuals transfer their pension savings into precious metals. They are experts armed with the know-how to navigate the sometimes murky commodities and IRA space.
They hold your hand every step of the way, detailing your options and the implications of each choice.
Ultimately, they help take care of the legwork needed to help you gain exposure to precision metals like gold and silver.
Birch Gold Group Reviews and Complaints
Let's look at the good and the bad: the positive reviews and the Birch Gold Group complaints.
Rating on BCA: AAA
Complaints on BCA: 1
Rating on BBB: A+
Complaints on BBB: 5
Rating on Trustpilot: 4.6 out of 5
Rating on Consumer Affairs: 4.8 out of 5
Rating on Google: 4.8 out of 5
As you can see, the consensus of Birch Gold Group reviews is that it's a high-quality provider.
Birch Gold Group Products and Services
Here's what Birch Gold Group has to offer…
Precious Metal IRAs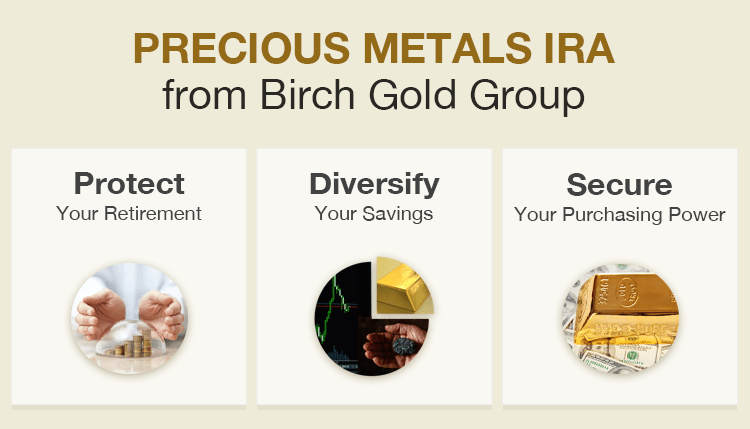 Minimums: Birch Gold Group requires a minimum of $10,000 in a retirement account to set up a new Birch Gold precious metals IRA.
Rules and limitations: Precious metals must meet minimum purity requirements.
Birch Gold Fees (one-time):
Account Set Up Fee: $50
Wire Transfer Fee: $30
Birch Gold Fees (annual, recurring):
Storage/Insurance: $100
Management Fees: $100
Security: Your assigned Precious Metals Specialist will detail the various gold storage options, like the Delaware Depository or Brink's Global Service.
What is a Precious Metal IRA (i.e., Gold IRA)?
A precious metal IRA, like a gold IRA or silver IRA, is a self-directed retirement account that permits individuals to own certain precious metals, like gold, silver, palladium, and platinum. This contrasts with a typical IRA, where the holdings primarily comprise cash, stocks, and bonds.
With a precious metal IRA, the precious metal is typically held in physical form, like a gold coin. This is a crucial distinction from other accounts where investors may only be permitted to invest in gold indirectly, like through a gold-focused exchange-traded fund.
Since physical gold is held, storage is required. Typically, the gold is stored at an IRS-approved depository.
Precious metal IRAs enjoy the same tax benefits as traditional IRAs. In fact, in many cases, investors can transfer funds from a traditional IRA to a precious metals IRA without generating a taxable event.
Why Invest in a Precious Metals IRA?
There are numerous reasons one might invest in a precious metals IRA, including:
Hedge Inflation: Precious metals, like gold, tend to hold their value better than other assets, helping protect you against inflation.
Taxable Benefits: Traditional precious metal IRAs provide tax-deferred growth (Roth precision metal IRAs offer tax-free growth).
Diversify: Exposure to a precious metal IRA can provide investors with diversification benefits beyond typical stock and bond portfolios.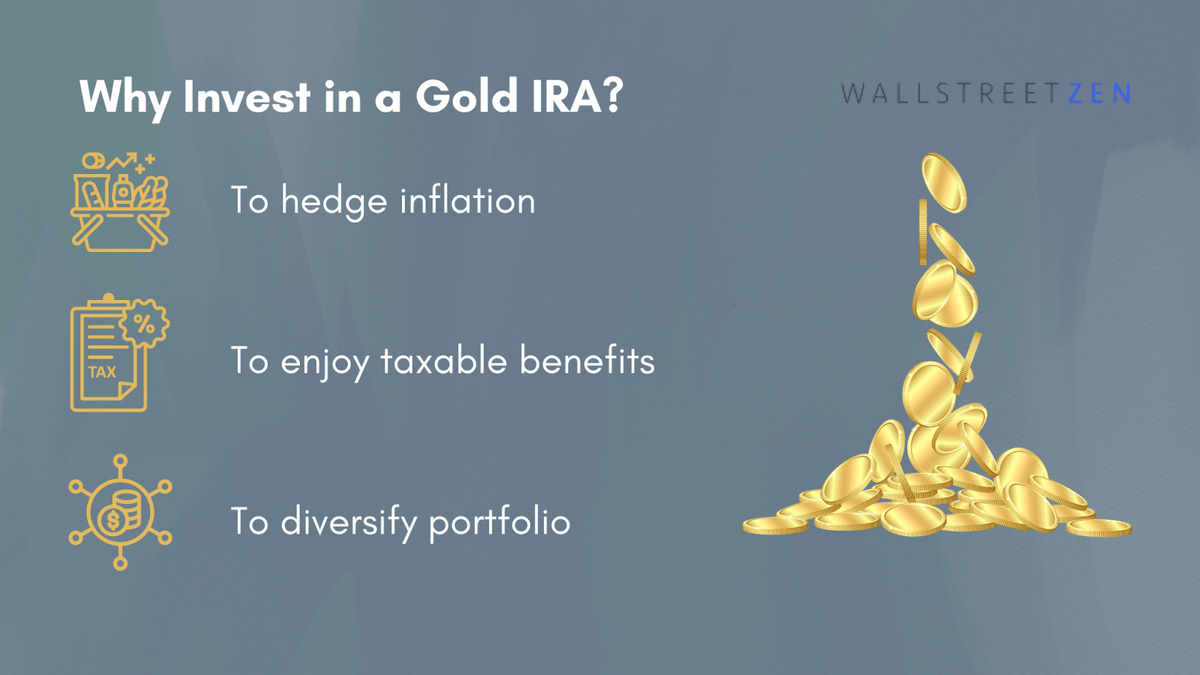 How to Open and Invest in a Birch Gold Group IRA
1. Request a free information kit here. Connect with a Precious Metals Specialist to begin opening your account.
2. Determine your funding source. The following accounts can be transferred into a precision metals IRA:
Traditional IRA
Roth IRA
SEP IRA
SIMPLE IRA
Eligible 401(k), 403(b), 457, TSP, among others.
3. Determine what type of precious metals IRA you'll require. There are four unique types:
Traditional precious metals IRA: Contributions are made with pre-tax dollars, permitting you to deduct the contribution from your income at the end of the year.
Roth precious metals IRA: Contributions are made with after-tax dollars. While you can't deduct the contribution from your income, the assets will grow tax-free in your account. As a result, no taxes will need to be paid as you withdraw proceeds during retirement.
SEP precious metals IRA: A SEP (Simplified Employee Pension) precious metal IRA permits employers and employees to contribute to the employee's retirement account.
SIMPLE precious metals IRA: A SIMPLE (Savings Incentive Match Plan for Employees) precious metals IRA is designed for companies with 100 or fewer employees and allows only employers to contribute to the employee's retirement account.
4. Work with your Birch Gold Group specialist to choose your precious metals. There are four metals that are approved for inclusion in your IRA. Each metal has a minimum purity rating that must be met for inclusion.
Gold: 99.95% pure (with the exception of the American Eagle coin)
Silver: 99.99% pure
Platinum: 99.95% pure
Palladium: 99.95%
5. Once you've decided on the precious metals you'd like to invest in, it's time to make the actual purchase. The Birch Gold Group Precious Metals Specialist will take you through any required paperwork.
6. Following the purchase, your precious metals will be delivered directly to an agreed-upon depository for safekeeping.
Birch Gold Group: Pros and Cons
| | |
| --- | --- |
| Pros | Cons |
| Ability to purchase not just gold but silver, platinum, and palladium. | No guarantees Birch Gold Group will buy back your precious metals. |
| Birch Gold Group offers seamless storage solutions. | Performance tracking is limited on the platform. |
| Birch Gold regularly audits storage and custodial service providers to ensure they comply with U.S. IRA laws. | |
| Exceptional customer service (BBB rating of A+), with few Birch Gold Group complaints. | |
| Long track record (two decades). | |
Birch Gold Group Alternatives
Interested in some alternatives to Birch Gold Group? Here are some to consider:
iTrustCapital
Overall Rating: ⭐⭐⭐⭐
Fees: 1% Transaction Fee for crypto, $50 over spot per ounce for Gold, $2.50 over spot per ounce of Silver, $1,000 account minimum
Known for: Offering crypto in addition to precious metals
Looking for a unique IRA offering? iTrustCapital might be up your alley.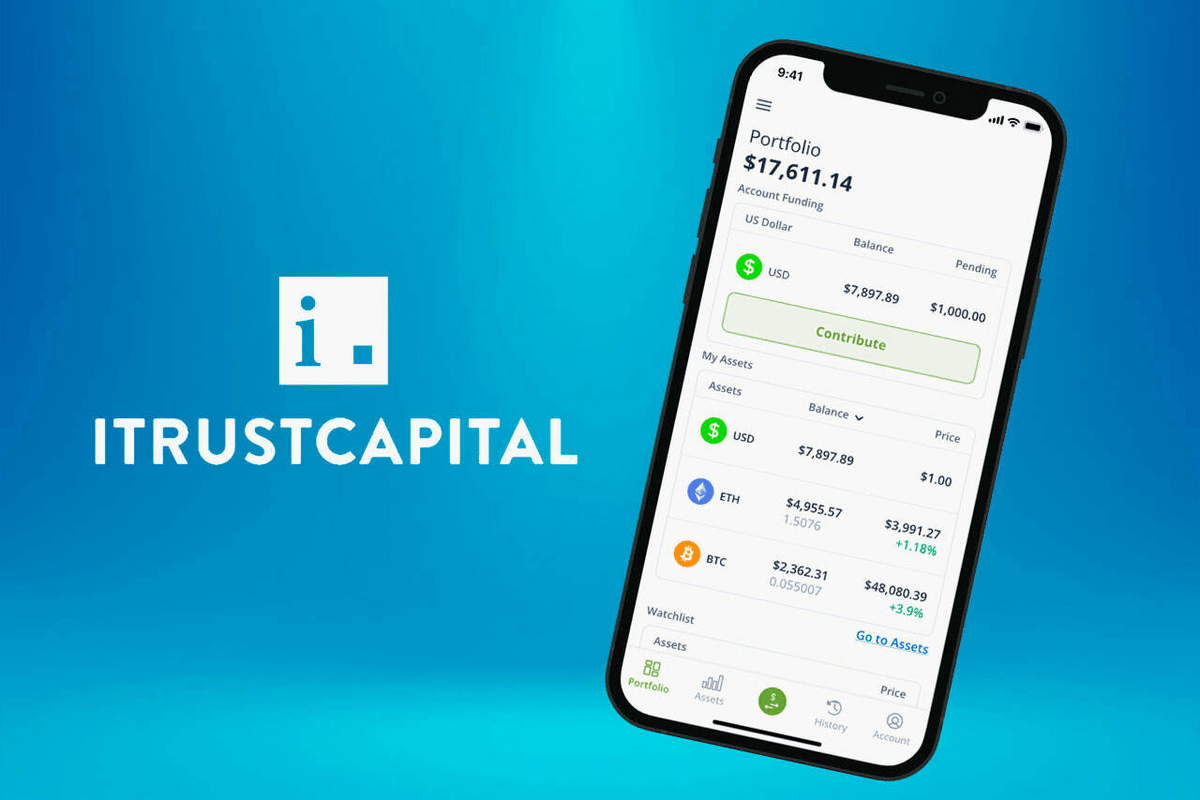 This platform allows you to use your IRA to purchase not just gold and silver but over 25 cryptocurrencies.
The user-friendly interface boasts exceptional customer service. Investors can get started on their platform with as little as $1,000.
In terms of safety, iTrustCapital obtains its gold and silver from Kitco, a reputable precious metals dealer. Storage of the gold is in bouillon form and housed at the Royal Bank of Canada, the country's largest financial institution.
It also purportedly records transactions on the blockchain, improving security and transparency.
Goldco
Overall Rating: ⭐⭐⭐⭐
Fees: $260 for the first year, then $180 per year thereafter
Known for: Bespoke, "white glove" customer service
Goldco is another option for individuals looking to purchase precious metals with their IRA. With Goldco, your purchases are limited to gold and silver.

Goldco will help you set up your self-directed IRA, including navigating the sometimes onerous administrative side.
In addition to assisting you through the account opening and precious metal purchase, Goldco advises clients on which types of gold and silver are best for their accounts.
Final Word:
Birch Gold Group is a legit and valuable service to help investors diversify their IRA holdings to include precious metals like gold.
Birch Gold's attention to detail, exemplary track record of reviews, and one-on-one approach using Precious Metals Specialists sets it apart from many other offerings.
The fact that Birch Gold prices are reasonable helps further sweeten their offer.
If you're seeking precious metal exposure in your retirement portfolio, Birch Gold Group might be just the solution you're looking for.
---
FAQs:
Is Birch Gold Group legitimate?
Yes, Birch Gold Group is legitimate. In fact, Birch Gold Group reviews show the platform enjoys an A+ rating from the Better Business Bureau and a 4.8 out of 5 on Google.
What are the complaints against Birch Gold Group?
One of the Birch Gold Group's complaints is related to the founder's history of working in the adult entertainment industry. For some investors, this is irrelevant. For others, it's a dealbreaker.
Who owns Birch Gold Group?
Laith Alsarraf owns Birch Gold Group. Laith founded the company in 2003.
How much does Birch Gold Group cost?
Birch Gold prices are reasonable, with a one-time fee of $50 for an account setup, $100 per year for storage and insurance, and $100 per year in management fees. Wire transfers facilitated through Birch Gold Group cost $30 each.
What is the stock symbol for birch gold?
Since Birch Gold Group is privately held, it has no publicly available stock symbol.
Where to Invest $1,000 Right Now?
Did you know that stocks rated as "Buy" by the Top Analysts in WallStreetZen's database beat the S&P500 by 98.4% last year?
Our September report reveals the 3 "Strong Buy" stocks that market-beating analysts predict will outperform over the next year.