Our editorial team uses a strict editorial review process to compile all reviews, research, and evaluations of any kind. Our company, WallStreetZen Limited, is supported by our user community and may receive a small commission when purchases are made through partner links. Commissions do not affect the opinions or evaluations of our editorial team.
Day trading is a complex job. The right day trading setup is crucial so that you can:
Monitor multiple charts
Watch indicators
Keep an eye out for fresh news
All while making lightning-speed decisions throughout the trading day.
The only way to do it every day without messing up? Make sure your work environment and trading computer setup and tools are top-notch.
Whether you're building your first stock set up or updating an existing stock market computer setup, I'll show you what pro traders use to help them stay at the top of their game.
Special Offer: Moomoo x WSZ
We have partnered with moomoo, one of the top trading brokerages in 2023.
On moomoo, you can:
Trade stocks, ETFs, and options commission-free
Access moomoo's Earnings Calendar and Earnings Hub
Get real-time Level 2 market data for free
Plus, our readers can get up to 16 free stocks using the link below:
Keep reading for a comprehensive list of day trading setup recommendations, complete with costs and suggestions for how to prioritize so you can stay on budget.
The Best Trading Computer Setup:
You can't find the highest probability trading setups without the right day trading setup.
Day trading is complex, but a great stock market computer setup can help make the complex job of day trading easier.
Here are some elements that can help improve your focus, which can potentially lead to better returns:
At a Glance: The Perfect Day Trading Setup
1. Day Trading Computer
Your day trading computer setup is the foundation from which everything else should be built.
Choose a desktop or laptop that meets these criteria:
A high-performance processor (Intel i7 or AMD Ryzen 7)
At least 16GB of RAM
A reliable solid-state drive (SSD) for lightning-fast operations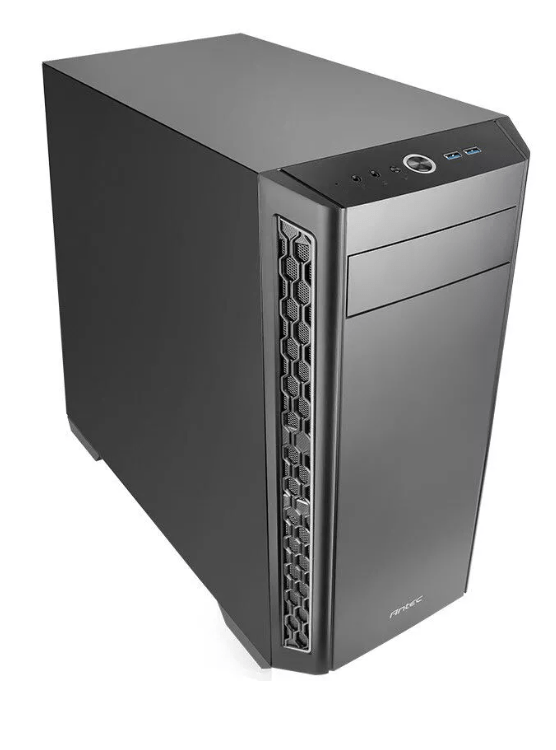 This combination will ensure seamless multitasking, allowing you to analyze data and execute trades without missing a beat.
Pro tip: Opt for an average graphics card. It's much easier to focus on trading without being tempted by new video games!
Recommendation: The Radical X13 EZ Trading Computer.
Cost: $2,999 (take a 10% discount and get upgraded RAM and SSD with the links above)
For more options, check out our recommendations for great day trading computer setups in varying price tiers!
2. Monitor(s)
For day traders, screen real estate is essential.
Multiple monitors allow you to display various charts, watchlists, and news feeds simultaneously — which you should do because day trading is all about processing information quickly and putting it to use.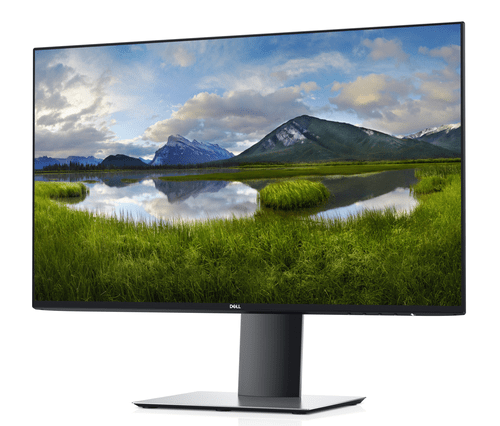 Consider starting with two to four high-resolution monitors (24-27 inches) with thin bezels to minimize visual distractions.
As you gain experience, you may want to expand your setup to include even more screens. For example…
One screen for a chart and indicators
One for a news feed
One for your trade journal
One for your brokerage account
Recommendation: Dell Ultrasharp U2419H 24-inch Monitor. With its thin bezel, 1920×1080 resolution, and 60Hz refresh rate, the Dell Ultrasharp U2419H is a solid choice for traders seeking a budget-friendly option.
Cost: $130 to $250
The BEST multi-screen setup…
3. Desk
An ample desk is a key part of your trading computer setup. It should be large enough to fit your computer, monitors, and other peripherals comfortably. Plus, there should be enough space between your eyes and your screens so you don't get a headache after hours of work.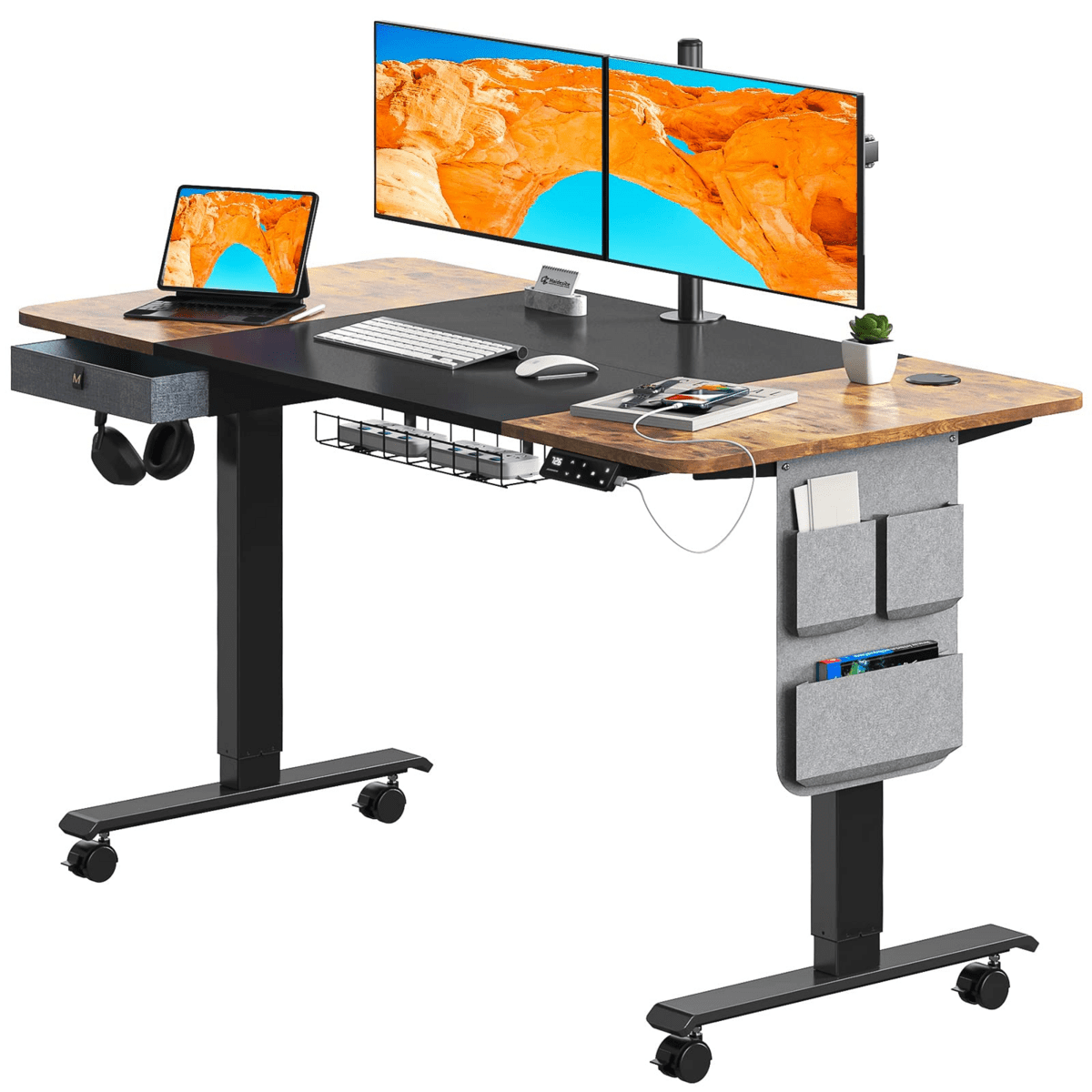 I find that sitting for hours on end makes me tired, less focused, and hurts my back. That's why I prefer an adjustable-height standing desk.
It's the best of both worlds, allowing you to alternate between sitting and standing throughout the day. Some studies show that standing desks increase productivity by 65% or even more, so don't take this advice lightly!
Recommendation: MAIDeSITe adjustable standing desk. Sizable enough to fit two to four large screens, this 55" by 47.3" table has a command console that allows you to adjust its height with a simple push of a button.
If a standing desk isn't for you, consider a cheaper sitting variant like the Elephance L-shaped desk—this option gives you more space for computer screens and other accessories.
Cost: $200 to $400
4. Other Day Trading Setup Must-Haves
Consider adding some of these essentials to your day trading setup:
1. Ergonomic Chair
As a trader, you'll probably be sitting for long periods. Make it as comfortable as possible — invest in a chair with lumbar support, adjustable height, and a reclining function to maintain proper posture during long trading sessions.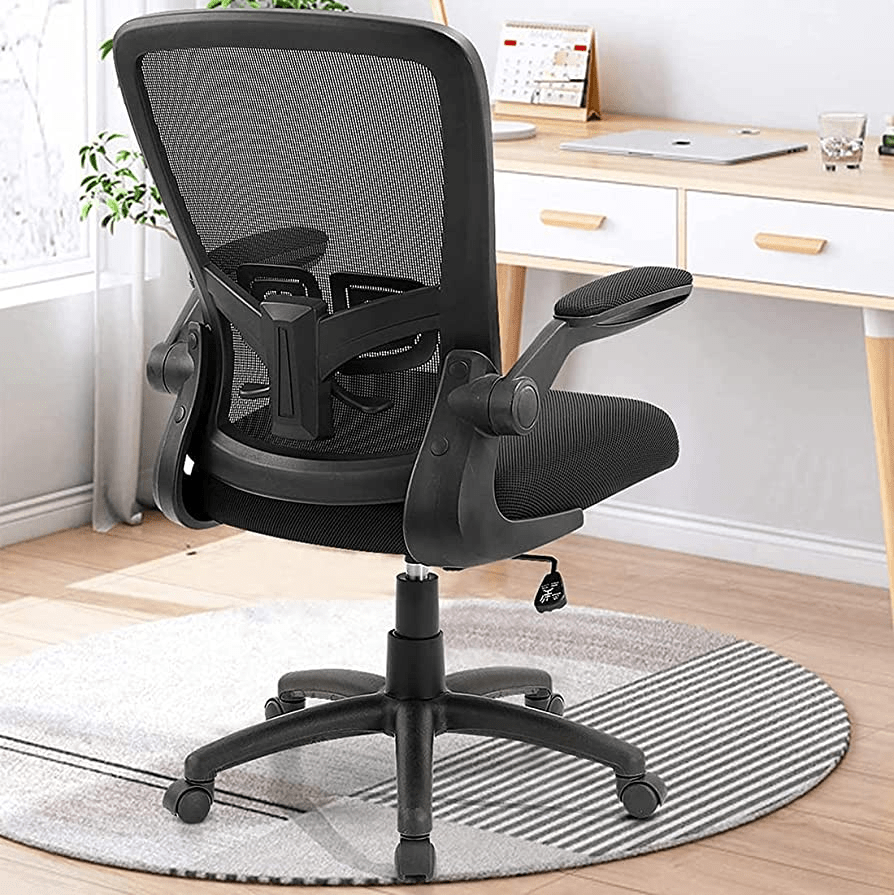 Recommendation: Mimoglad office chair with adjustable lumbar support.
Cost: $190
2. Keyboard and Mouse
A comfortable and responsive keyboard and mouse setup can make a significant difference in your productivity. My suggestion? Opt for wireless devices to reduce clutter (but be sure to have a few extra batteries in stock just in case).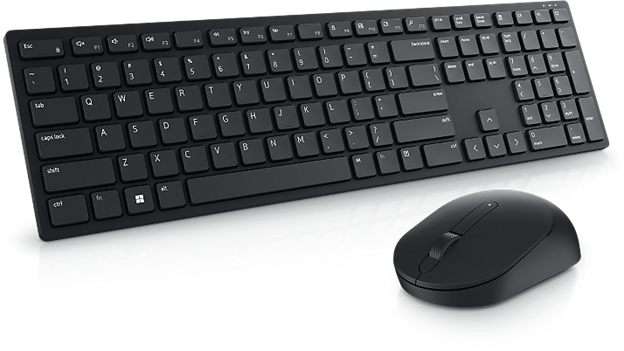 Recommendation: Lovaky MK98 wireless ergonomic keyboard and Logitech M510 Wireless computer mouse.
Cost: $18 and $23, respectively
3. High-Speed Internet
A reliable, fast internet connection is crucial to execute trades promptly and receive real-time market data. Consider using a high-speed ethernet cable for extra oomph.

Cost: Approximately $60 per month
4. Uninterruptible Power Supply (UPS)
A UPS can protect your equipment from power surges and provide backup power during outages, ensuring you never get stuck with a hot potato or miss an opportunity.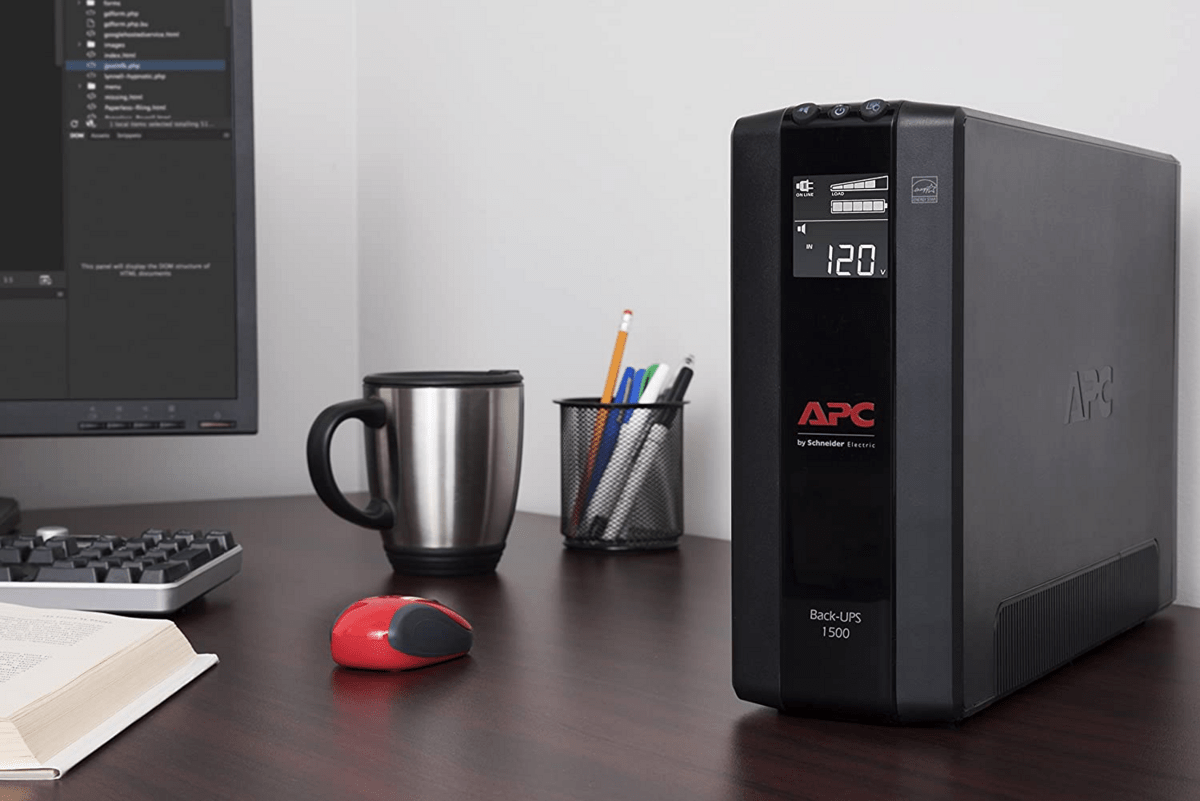 Recommendation: APC UPS 1500VA UPS Battery Backup and Surge Protector.
Cost: $170
5. Natural-Light LED Bulbs
When there's not enough natural light in the space where I trade, I invest in natural light LED bulbs. I find that they help me feel awake, comfortable, and undistracted.

Recommendation: SYLVANIA LED TruWave Natural Series A19 dimmable light bulb.
Cost: $13 per 6-pack
5. Day Trading Brokerage
Here's a sneaky section about brokers — know why?
Because even the best desk and lighting can't compare to the benefits of a great broker.
Your trading platform is the heart of every day trading setup, so make sure to choose the very best. Here are two top picks:
1. eToro – Best for New Traders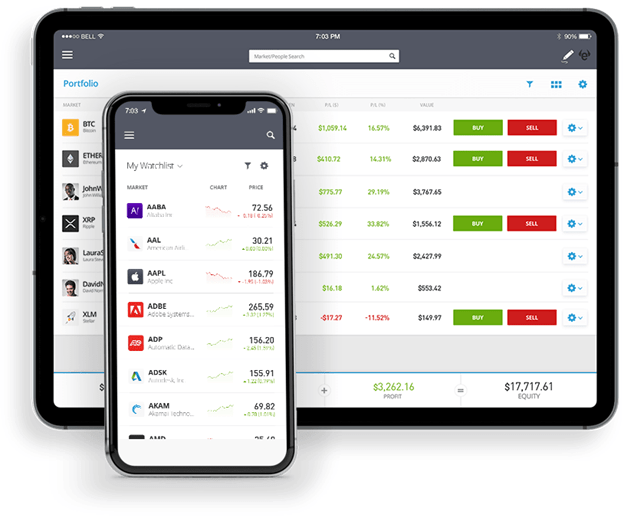 eToro has free trading, crypto, a fast platform, and a variety of financial instruments. That's great, but here's what really sets eToro apart…
eToro has copy trading seamlessly integrated with its intuitive trading platform. Here's what it does:
Lets you follow and analyze the moves of veteran traders.
Copy their trades by simply subscribing to them or manually pushing the "copy" button.
Plus, the phone app is so intuitive and smooth that you can easily copy trade and manage your positions when you're AFK.
Cost: $50 minimum deposit
eToro is a multi-asset platform which offers both investing in stocks and cryptoassets, as well as trading CFDs.
CFDs are complex instruments and come with a high risk of losing money rapidly due to leverage. 81% of retail investor accounts lose money when trading CFDs with this provider. You should consider whether you understand how CFDs work, and whether you can afford to take the high risk of losing your money.
Cryptoassets are highly volatile and unregulated in the UK. No consumer protection. Tax on profits may apply.
Copy Trading does not amount to investment advice. The value of your investments may go up or down. Your capital is at risk.
eToro USA LLC does not offer CFDs and neither does it represent or assume any responsibility for the accuracy or completeness of the content of this publication, prepared by WallStreetZen, as a partner, using information available and public and not specific to the eToro entity.
2. TradeStation – Best for Advanced Traders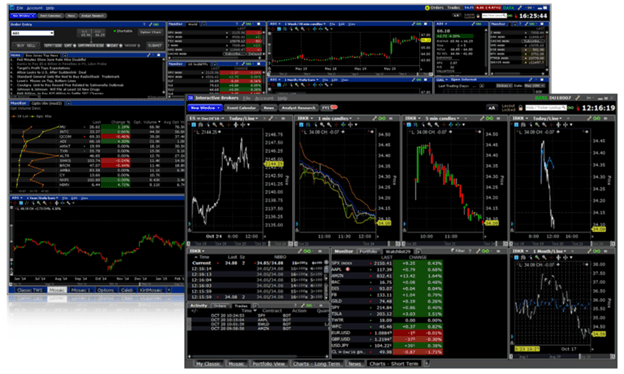 TradeStation is all about pure power.
TradeStation isn't meant for beginners. It was designed for serious day traders who want every advanced feature and analysis tool in a neatly-designed and customizable package.
Not only does it give you access to a variety of tools, but it also offers a huge variety of tradable assets and access to international markets.
In summary, eToro is more beginner-oriented, whereas TradeStation is more for advanced traders who want powerful technical analysis and various alternative investment options.
Cost: $0 minimum deposit
6. Charting Software
Reliable charting software is indispensable for day traders. It's the lens through which you see the markets. Here's what to look for in a platform:
A user-friendly interface
Real-time data
Customizable charts
A wide range of technical indicators
A lot of these features can be found for free, but paid subscriptions will generally get you more features and data.
Recommendation: I recommend trying the free version of TradingView because it has almost every financial asset and technical indicator known to man.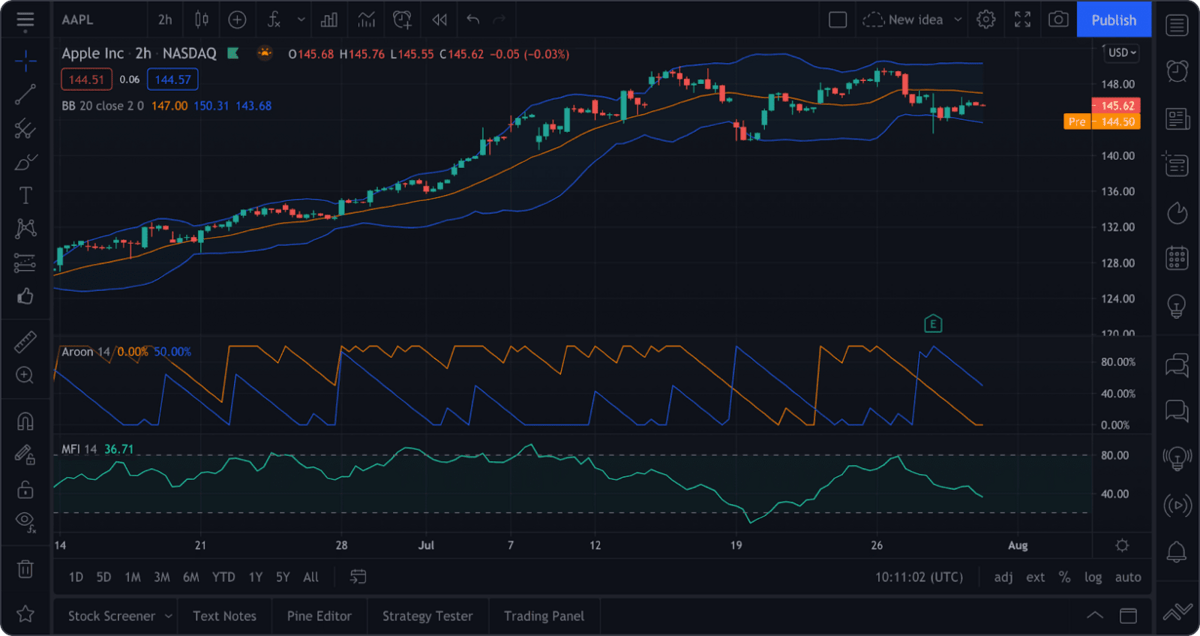 If you want more power, consider transitioning to the paid version — TradingView Pro+ can run multiple charts and indicators simultaneously, and allows you to backtest strategies like a pro.
Cost: $0 to $17.95 per month
7. Trading Courses
Trading courses (and their prices) vary from very basic to comprehensive college-level.
If you want to invest in your knowledge, here are a few top trading courses you should check out:
1. Investors Underground – Best Overall Day Trading Course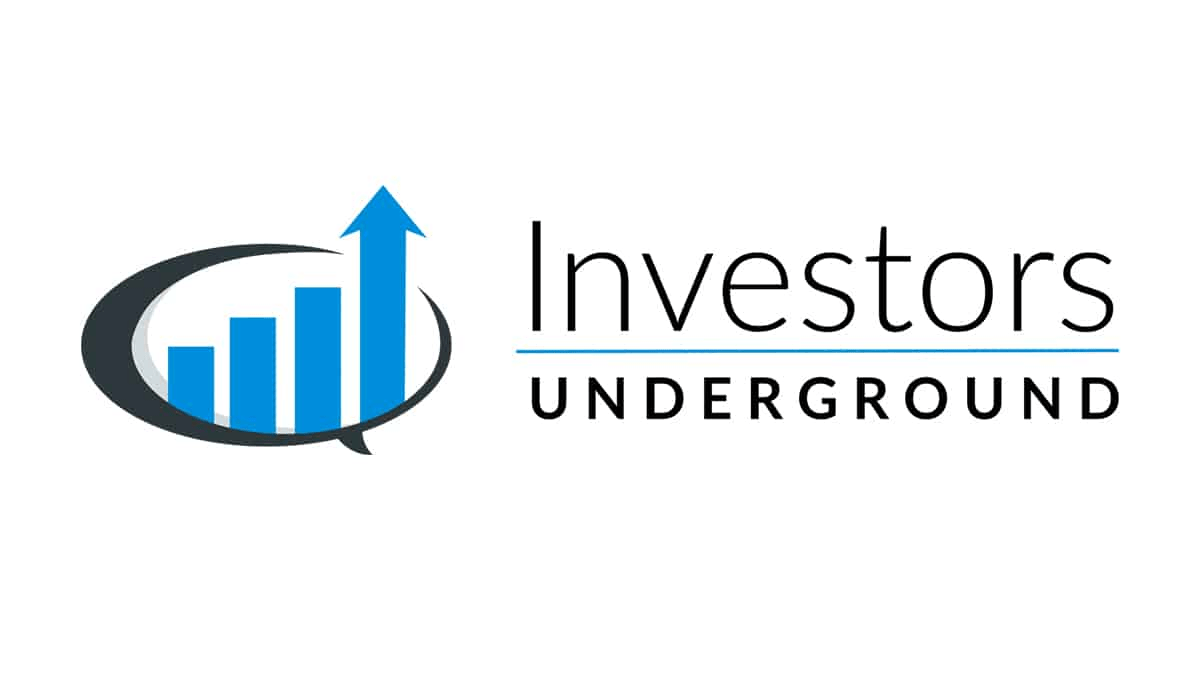 If you want to take your trading game to a professional level, Investors Underground can take you there.
The lessons start fairly simple, but become more complex at a very pleasant pace.
The basic course is cheaper and non-interactive.
Advanced trading courses come with live mentorship and access to a community where traders share their experiences and insights.
The premium option is expensive, but well worth the money if you want to get top-level education and one-on-one guidance from experts in a very student-friendly package.
Cost: $297/month, $697/quarter, or $1,897/year
2. TD Ameritrade – Best Free Day Trading Course


Simply signing up for TD Ameritrade gives you access to a demo account to practice trading, plus the broker's free investing courses.
The lessons cover everything from investing basics to advanced trading strategy guides, and teach you how to use the thinkorswim trading platform.

TD Ameritrade doesn't offer personal mentorship or educational live trading sessions you can follow, but it is a tremendously valuable asset for DIY traders who want to figure out more intricate aspects of day trading on their own.
Cost: $0
8. Other Tools
Supplement your day trading setup with these additional tools:
News feeds: Real-time news sources like Benzinga Pro can help you stay up-to-date on market-moving events.
Research and analytics: If you want a constant stream of deep dives into financial micro and macro analysis, consider subscribing to a top-level research provider like Morningstar.
Trade journal: Document your trades and review your performance to learn from your successes and mistakes. This can simply be a custom MS Excel file.
Stock scanners: Customizable stock scanners like Finviz can help you identify potential opportunities based on your specific criteria.
Cost: Each of these subscriptions costs approximately $20 to $30 per month.
Tools every trader can use
Prioritize Your Day Trading Setup
OK, so to buy all of the items on this list, you'd need anywhere from $1,700 to $4,500 (plus subscriptions).
That's a lot. So if you need to prioritize, here's my suggestion:
Get the things you can't trade without: a broker, a good computer, and a serious internet connection.
Get the things that will make your life easy: In my opinion, multiple screens and a standing desk make trading sustainable because they make the whole process easy on your eyes, brain, and body.
Invest in your knowledge: Apply for courses. Subscribe to reputable news and research sources. With all of the above, you are fully equipped — this is what a pro trader's setup should look like.
Treat yourself! You can always get a better mouse, keyboard, and other accessories down the line — they're nice, but not crucial.
A recap of the above recommendations:
Final Word: Day Trading Setup
Day trading is a very demanding job. But it's not just about the highest probability trading setups. It's about preserving your emotional, intellectual, and physical capital.
Not only can the right stock market trading setup improve your productivity and trading results, but your overall well-being. Think of it as a low-risk, high-reward long-term investment that works in every market environment.
---
FAQs:
What is a good setup for day trading?
A good day trading setup includes a powerful computer or laptop, high-resolution monitor or monitors, ergonomic desk and chair, reliable charting software, high-speed internet connection, and access to real-time news feeds and stock scanners.
How much money do you need to day trade?
The minimum amount to day trade with a margin account is $25,000, as mandated by FINRA — traders can only make 4 day trades per week if they don't meet this requirement.
How much do day traders make a day?
According to a study involving the Taiwan Stock Exchange, the top 1% of day traders generated returns of around 0.47% per day. The same study suggests that only around 17% of traders are profitable and that the average daily return of all day traders is -0.14%.
What is the 5 3 1 rule in trading?
The 5-3-1 trading rule is a guideline for position sizing and risk management. It suggests that traders should not risk more than 5% of their account on a single trade, more than 3% on a single day, and more than 1% on a single loss.
Where to Invest $1,000 Right Now?
Did you know that stocks rated as "Buy" by the Top Analysts in WallStreetZen's database beat the S&P500 by 98.4% last year?
Our September report reveals the 3 "Strong Buy" stocks that market-beating analysts predict will outperform over the next year.