Our editorial team uses a strict editorial review process to compile all reviews, research, and evaluations of any kind. Our company, WallStreetZen Limited, is supported by our user community and may receive a small commission when purchases are made through partner links. Commissions do not affect the opinions or evaluations of our editorial team.
Gone are the days of calling a stockbroker to execute orders.
Gone are the days of $50 trading commissions.
Anyone with a computer or smartphone can start investing and making money from buying and selling stocks, completely for free. But not everyone knows how.
There is a lot of industry jargon and many practical skills you need in order to simply place a trade (let alone turning a profit).
Whether you're looking to make your first investment online or trying to become a full-time day trader, the learning curve for becoming a successful investor is steep.
Instead of learning from a textbook, investors and traders today are turning to online stock trading courses to shortcut their way to the practical knowledge and skills they need to make investing decisions with confidence.
There are many stock market investment courses to choose from, but which one is right for you?
The best online investing courses offer extensive training and real-time support.
You should also know whether you're looking for a course that teaches you the basics of long-term, buy-and-hold investing or one that teaches you technical analysis so you can profit from day trading.
In this review, I'm going to cover the best day trading courses and the best investment courses. These are the best online stock trading courses for beginners in 2022.
7 Best Stock Trading Courses for Beginners in 2022
Best Day Trading Courses for Beginners in 2022
Do you want to learn how to day trade? Do you want to analyze stock charts and profit from daily price fluctuations? Do you want to quit your job and trade full time?
This section is for you.
1. Investors Underground – The Best Overall Day Trading Course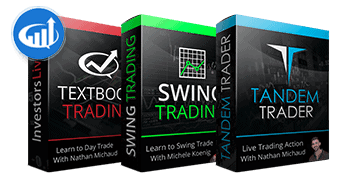 Cost: $297/month, $697/quarter, or $1,897/year + $1,000 for trading courses (optional)
Pros:
Excellent curriculum
Great reviews
Access to mentors
Large and active chat room
Cons:
Expensive
Trading courses sold separately
Investors Underground offers the most complete offering on this list. It has a clear educational path and its lessons build upon one another at a perfect pace.
Nathan Michaud, a world-class trader and educator, founded IU in 2004. Since then, it has grown into a premier provider of stock trading courses and resources.
With a membership, users get access to more than 1,000 video lessons, pre-market broadcasts, trade recaps, and IU's Live Trading Floor. IU also has a Trading Encyclopedia to teach new traders the basics of trading.
If you're a beginner who wants to start your trading career, IU offers 3 trading courses with over 25 hours of educational content.
Textbook Trading – An 8-hour course for new traders that will take you from complete beginner to trading on your own.
Tandem Trader – A 12-hour advanced trading course which includes screenshots of live trades along with live commentary. It feels like you're in the room with Nathan Michaud.
Swing Trader – A 6-hour course on all things swing trading, taught by a 20-year veteran. This is one of the best swing trading courses on the market.
These courses are top notch, and they've got the price tag to prove it. It will cost you an extra $1,000 to gain access to these 3 stock trading courses, on top of your membership fee.
It's expensive, but IU reviews show countless evidence of brand-new traders just like you who quit their jobs and started trading full time after the investment. To them, the cost of membership was the best investment they ever made.
2. TD Ameritrade – The Best Free Day Trading Course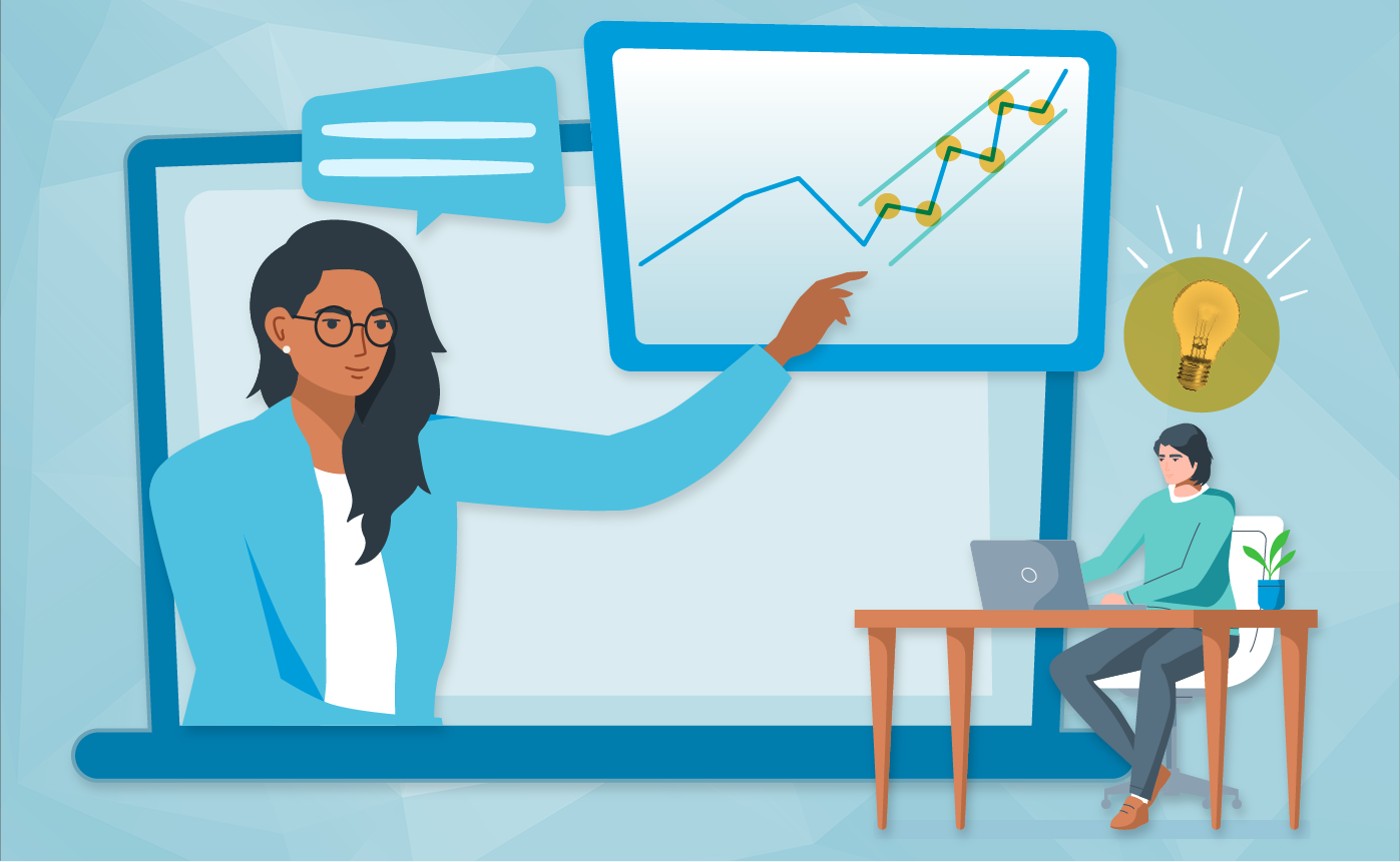 Cost: Free
Pros:
High-quality material
Vast library of educational resources
Interactive platforms
Cons:
No direct coaching
No interaction with other traders
From investing basics to advanced trading strategy guides, the investing and trading library offered by TD Ameritrade is world class. It's useful for beginners and seasoned stock traders alike, which speaks to the breadth and depth of its content. TD Ameritrade is easily the best free day trading course and best free investing course available in 2022.
TD Ameritrade has always made investor education a pillar of its offering. For stock trading newbies, the company has a vast library of videos and helpful tutorials to help you get started and navigate its platform for day trading.
Its education center includes videos, guides, tutorials, and webinars to take your trading and investing to the next level – regardless of what level you're on.
You do need to open a TD Ameritrade brokerage account to access its educational resources, but you do not need to fund the account. When you feel confident in your knowledge, your trading account will already be set up and ready to go. The brokerage does not charge commissions on most trade types, so you can start investing with just a few dollars.
TD Ameritrade is one of my favorite brokerages. It also happens to have a world-class library of stock trading courses and materials.
TD Ameritrade also ranks #4 on my list of the best options trading courses.
3. Bear Bull Traders – The Best Premium Day Trading Course for Committed Traders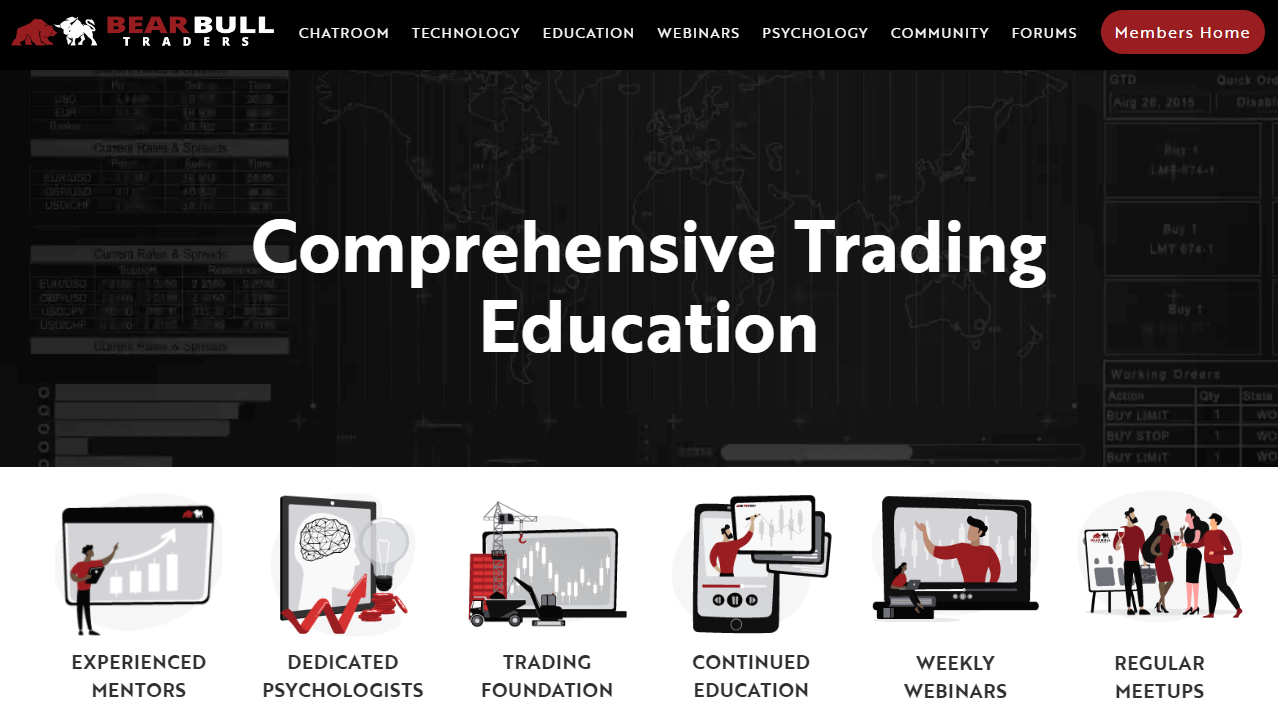 Cost: $99/month for Basic, $199/month for Elite (best option), $2,399 for Elite Annual
Pros:
Affordable pricing structure
Extensive library of high-quality tutorials
Access to trading simulator
Helpful trader community and chat rooms
Cons:
Bear Bull Traders offers a learning platform that is as extensive as you'll find. It also has very reasonable prices, making it the best value day trading course. For beginner traders, there's no better option.
To be sure, there are less expensive stock trading courses available, but they lack the complete set of learning materials you'll need.
Beyond its video library, webinars, and downloadable resources, Bear Bull Traders gives its members access to other traders to learn and grow alongside. Get involved in member meetups and numerous chat rooms for day trading, swing trading, options, forex, and trading psychology.
In my experience, the most valuable learning experiences come from chatting with other traders who are more experienced than yourself. That's why BBT built these chat rooms.
Members can also gain access to the paper trading simulator, a way to hone your skills with virtual money before putting your own cash on the line.
Additionally, you'll have access to an experienced mentor, including founder and famous trader Andrew Aziz.
For the money, there's no better option than Bear Bull Traders. It's one of the best trading courses around.
4. Humbled Trader – The Best Alternative Day Trading Course/Community Package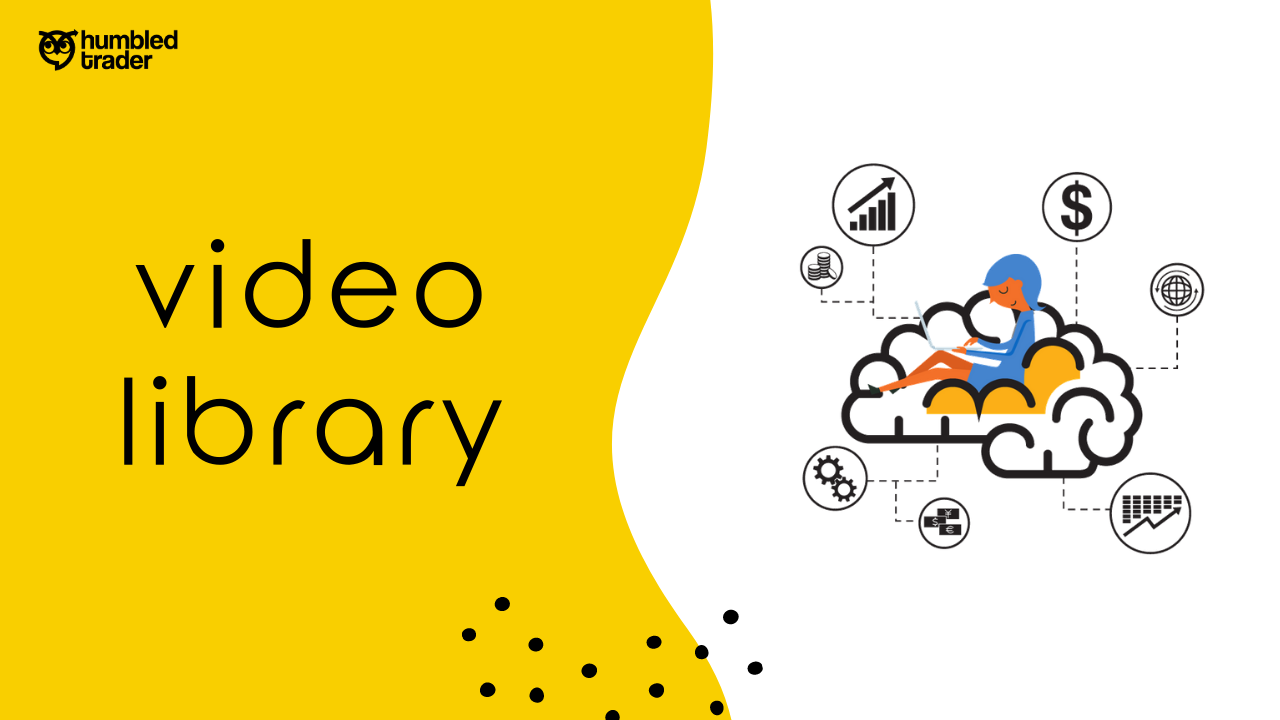 Cost: $149/month or $1,490/year
Pros:
Highly-rated
Community support
Weekly mentorship sessions
Cons:
The Humbled Training Academy has 2 main components: 1) An extensive day trading course tailored for beginner investors to reach profitability, and 2) A community Discord channel.
The 12-hour course is a comprehensive, step-by-step roadmap for new traders to learn the basics and then build upon that knowledge. By the end of the course, you will know several effective, reliable, and profitable trading strategies you can use on your own. You'll also have access to a community of traders who you can share ideas with and ask questions.
Humbled Trader has more than 800,000 subscribers on YouTube, so I highly recommend checking out the videos there before deciding to invest in the community and course package.
5. Thomas Kralow – The Most Comprehensive Day Trading Course
Cost: $123 for Basic, $1,180 for Shortened, or $1,280 for Complete (best option) – prices for Standard packages, 1:1 mentoring available for extra
Pros:
Comprehensive archive
30-day money-back guarantee
Trading community
Cons:
The best day trading courses start with the basics and then quickly transition into practical application. At the end of the day, all you really need is a system that you can generate consistent profits with.
The Complete stock trading course is a 5-month program with 202 video lessons, 82 interactive tasks, and 145+ quizzes. To capstone the course, there's a final exam.
Sound like a college curriculum? It's supposed to.
Thomas's tagline is: "University Grade Trading Education."
The structure, components, and length of the course make one thing painfully obvious: If you're not committed to becoming a full-time trader, chances are you're not going to be successful.
In this respect, Thomas Kralow excels.
Best Investing Courses for Beginners in 2022
Do you want to learn how to invest? Do you want to learn about how to find quality companies to buy? Do you want to hold your investments for multiple years?
This section is for you.
6. Udemy – The Best Stock Market Investing Courses for Beginners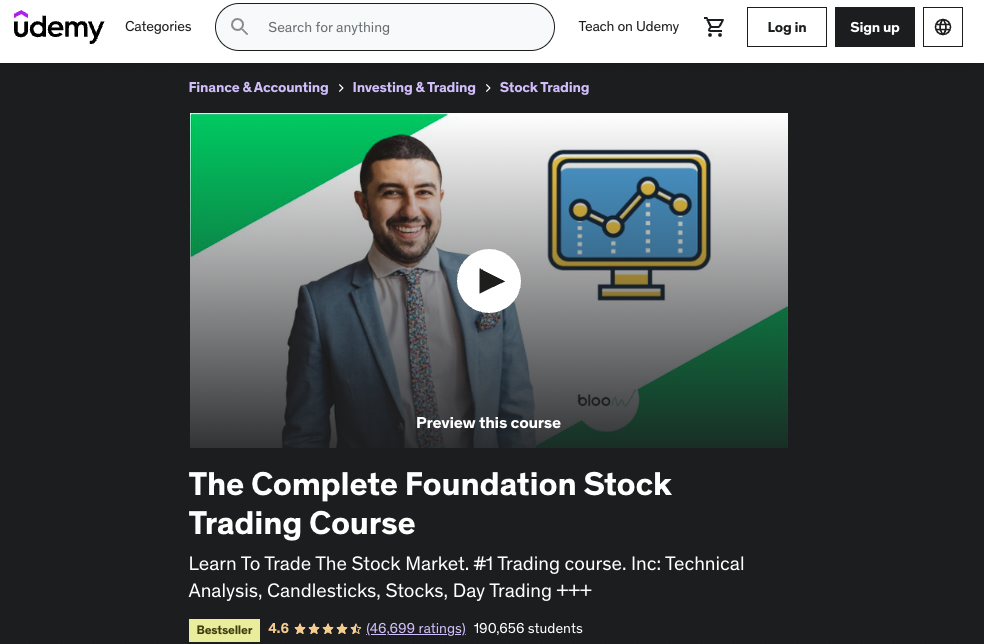 Cost: $34.99 for recommended course with link above (81% OFF)
Pros:
Low prices
Choose your own investing class
Comprehensive courses
Broad range of course topics
Cons:
No chat rooms
No direct coaching
No curriculum<
Udemy is a leading provider of online courses. On its site are a wide variety of investing courses, most of which were designed for beginner investors and offer very affordable prices.
If you're brand new to investing, I would recommend finding a comprehensive beginner stock trading course. One of these courses will take you from a complete novice to making your first investment and feeling confident in your understanding of the stock market.
Take your pick of investing class based on the course description, reviews, and price.
Personally, my favorite is The Complete Foundation Stock Trading Course. This course is typically $179.99, but you can get it for 81% OFF with the links above.
After learning the stock market basics, you can explore more in-depth topics like fundamental analysis or technical analysis.
All courses are taught using pre-recorded video lessons that include expert instruction from highly-experienced investors.
Udemy frequently offers large discounts to new users.
7. eToro Demo Account – The Best Way to Practice Investing (Live Training)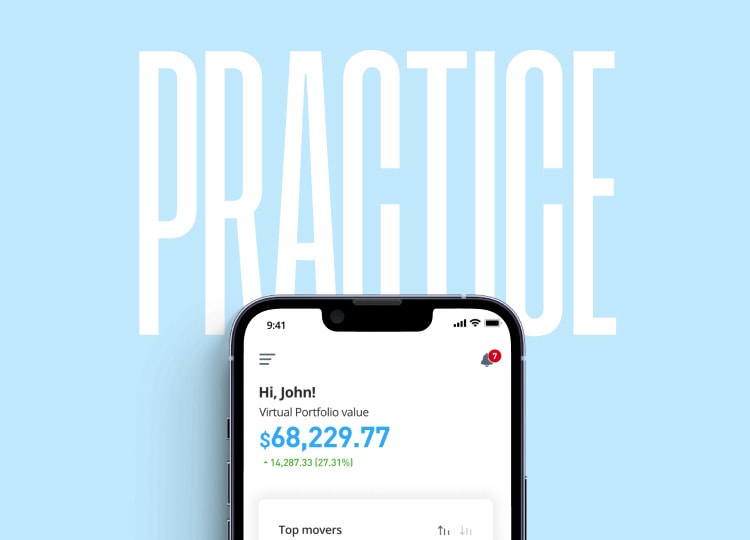 Cost: Free
Pros:
Practice investing with virtual currency
Risk-free
Free to use
Cons:
Limited educational resources
Do you know the theory behind investing and the stock market but aren't sure if you're ready to apply what you've learned with your hard-earned money?
eToro's Demo Account allows you to buy stocks, ETFs, and cryptocurrencies with $100,000 in virtual funds. You can practice buy-and-hold investments or day trading strategies without any risk.
This is known as paper trading.
Like TD Ameritrade, you will need a brokerage account with eToro to use its paper trading feature, but then you will be set up and ready to invest.
Get experience making buy and sell orders until you're ready to invest for real. When you're confident in what you know, you can easily toggle into your Real Account from the eToro app or website.
Plus, unlike other stock market simulators and paper trading platforms, eToro makes it easy to switch back into your Virtual account any time you want to test a new strategy.
And with eToro's CopyTrader, you can automatically copy top-performing traders, instantly replicating their trading in your portfolio – a great feature for beginners. CopyTrader is why eToro ranks #1 on my list of the best copy trading platforms.
The best way to learn how to invest is by applying what you know. Practice investing risk free with eToro.
The Bottom Line
Any of the 5 of the best stock trading courses I listed above would be a great option. They all have unique features that separate them from the others, so make sure to review the pros and cons of each before making your decision.
Read more: 9 Best Tools for Trading
You should know whether you want to be a short-term day trader or a long-term investor, then pick a course in the corresponding category.
And if you're ever looking for specific information on investing or a specific trading technique, don't be afraid to Google your question or search on YouTube – chances are another person was after the same information before you.
If you liked this review, you may also be interested in my article on the best options trading courses.
If you need to back up a couple steps, here's an article on how to learn about stocks.
---
FAQs:
What are Online Stock Investment Courses?
Online stock investment courses teach beginner investors how to buy and sell stocks. These courses generally fall into 2 categories: Day trading courses and long-term investing courses.
What are the Best Online Stock Investing Courses?
In my opinion, the 5 best online stock investing courses are Bull Bear Traders, Investors Underground, TD Ameritrade, Udemy, and eToro Demo Account.
Where to Invest $1,000 Right Now?
Did you know that stocks rated as "Buy" by the Top Analysts in WallStreetZen's database beat the S&P500 by 98.4% last year?
Our January report reveals the 3 "Strong Buy" stocks that market-beating analysts predict will outperform over the next year.