Our editorial team uses a strict editorial review process to compile all reviews, research, and evaluations of any kind. Our company, WallStreetZen Limited, is supported by our user community and may receive a small commission when purchases are made through partner links. Commissions do not affect the opinions or evaluations of our editorial team.
Investing in gold or other metals can seem like a risky proposition.
Gold fluctuates in price. It's not often cited as the most stable investment. It can be associated with shady dealers, pawn shops, and online scams — despite nothing being wrong with gold itself.
Additionally, gold probably isn't the first thing you associate with IRAs. But I assure you, gold IRAs are a thing. (We'll dig into that in a little bit.)
Having trouble navigating it all? Good news: there are firms and companies that allow people to invest in gold with little complexity, high standards, and all the information they need.
Oxford Gold Group is one of the most well-known of these companies, and I want to tell you:
How Oxford Gold Group compares to other companies.
How well it treats its clients and customers.
What to expect from their service.
Everything else you need to know.
Check out other top-rated gold IRA companies here:
Is Oxford Gold Group Legit and Worth it In 2023?
The bottom line: If you think a gold or precious metal IRA is good investment option for you, then Oxford Gold Group is legit and solid pick.
Whether it's the absolute best option will depend on several different factors including:
How much you are willing to buy and invest.
How much information and guidance do you want during the process?
What metals are you looking to buy for your portfolio?
What is Oxford Gold Group?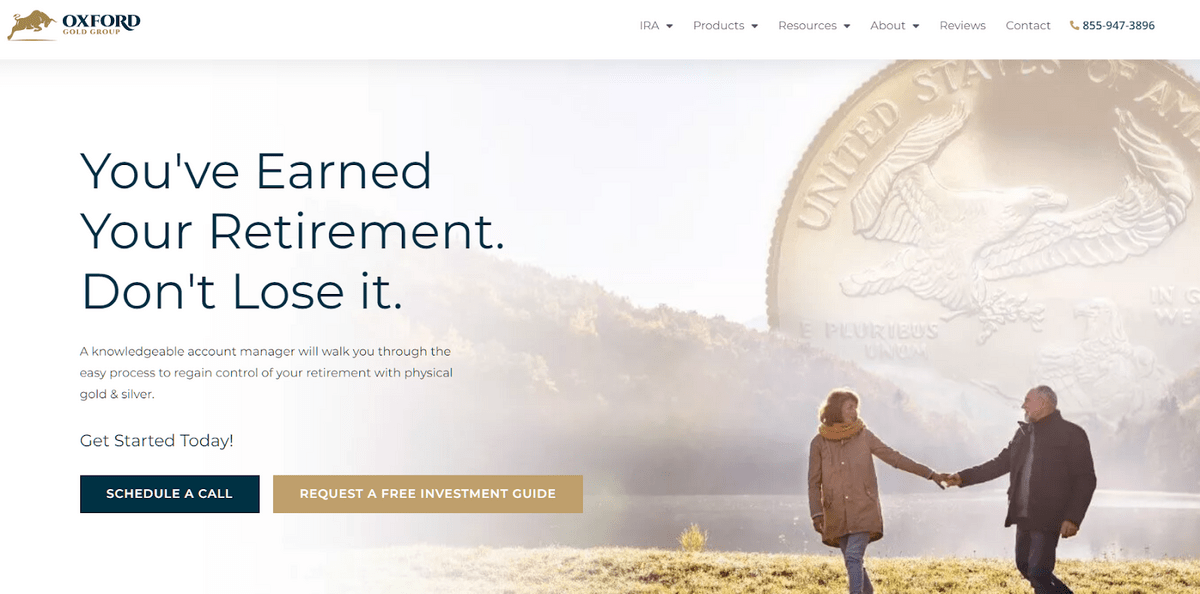 Co-founded in 2017 by company president Patrick Granfar and based in Beverly Hills, California, Oxford Gold Group is a financial institution that specializes in gold and precious metal investment services.
It operates in the United States and is known for offering Gold IRAs and selling precious metals directly to buyers.
Since its founding, it has built a reputation on customer service, attention to detail for its clients, and operating honestly in a field filled with less-than-ethical practices.
Does it live up to the hype? Let's explore.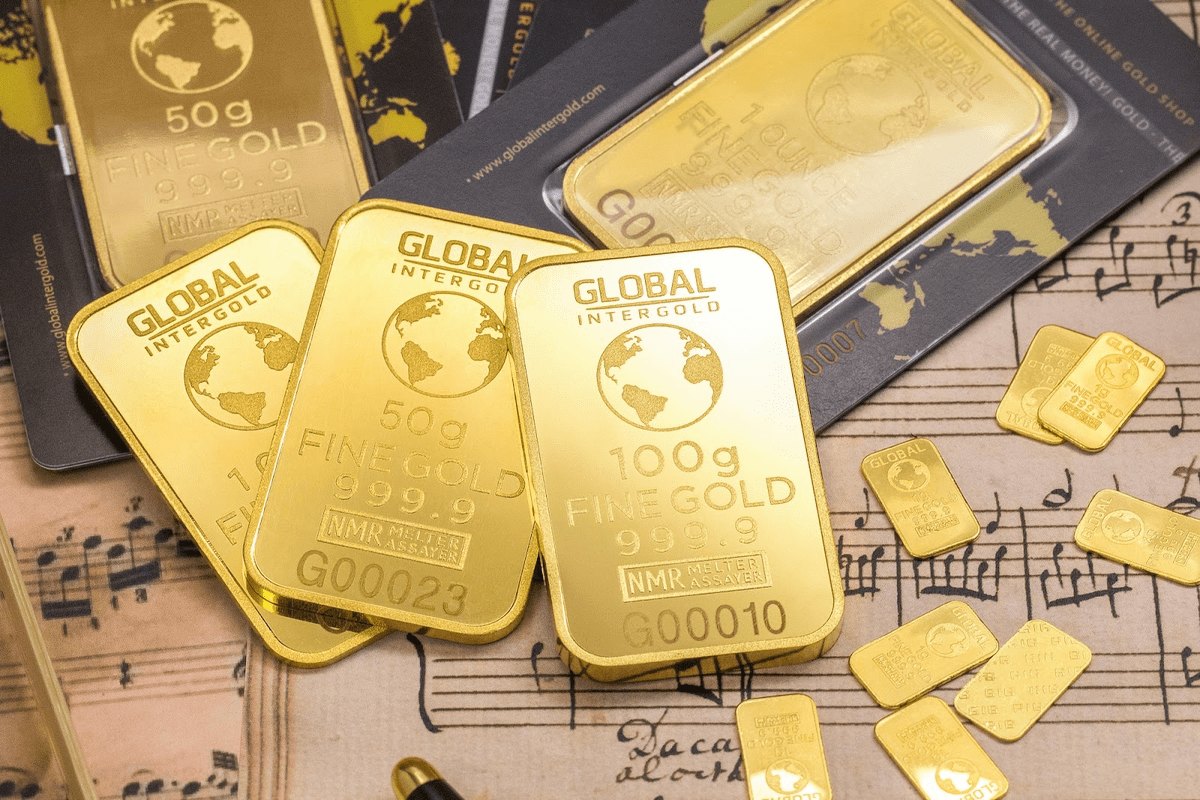 Oxford Gold Group Reviews and Complaints
Rating on BCA: AA
Complaints on BCA: 0 Complaints in the Last 3 Years
Customer Rating on BCA: 5/5 (36 Reviews)
Rating on BBB: A+
Complaints on BBB: 17 Closed Complaints in the Last 3 Years
Customer Rating on BBB: 4.93/5 (89 Reviews)
Rating on Trustpilot: 4.9/5 (180 Reviews)
Rating on Consumer Affairs: 4.8/5 (59 Reviews)
Rating on Google: 4.8/5 (179 Google Reviews)
Oxford Gold Group Products and Services
Oxford Gold Group specializes in a few things: precious metals investing and precious metals IRAs.
Here's what you need to know about both:
Gold IRAs with Oxford Gold Group: The Details
Minimums
$7500
Reporting
1099-B tax reporting is required
Fees

Annual Maintenance fee: $175-$275
Varying commission fees
No brokerage fees
$100 yearly storage fee, with rebate for first year to few years

Security
IRS-qualified storage custodians
What is a Gold IRA?
As you might think based on the name, a Gold IRA is an IRA account that allows you to hold precious metals instead of paper assets.
They have specific requirements but can be a great option for diversification.
Why Invest in a Precious Metal IRA?
If you're interested in investing in precious metals, a precious metal IRA is likely your best option. Here's why…
The government has rather strict limits on what can be put in a gold IRA and how it is managed. Working with a company like Oxford Gold Group is your best option for getting one. You won't be working with "Oxford"-supplied gold and silver per se, but they will arrange things for you.
Additionally, you get the standard tax and retirement benefits of an IRA.
Want to know more? Check our our detailed article on Roth gold IRA investments.
How to Open and Invest in an Oxford Gold Group IRA
1. First, make sure you have the necessary funds. They do require a minimum for their IRAs (at least $7500), so you will want to make sure to have the funds available lest you waste your time.
2. Set up a call with them using their online form or make a call yourself using the information on their website.
3. Talk to the representative or potential account manager about your situation, what setup might be best for you, and your goals.
4. Oxford Gold Group will handle much of the paperwork and process on their end and will explain to you how things work and what needs to be done.
5. After you get started, you will naturally want to monitor your account, learn about all the different options and features available to you, and more. But getting started is easy.
Invest in Precious Metals
| | |
| --- | --- |
| Minimums | $1500 |
| Rules and limitations | None |
| Fees | Varying commission fees, no brokerage fees |
| Security | IRS-qualified storage custodians |
Why invest in precious metals?
They provide stable diversification in a portfolio
They mostly keep their value or will quickly regain it during economic downturns
They are always in demand at some level.
How to Invest in Precious Metals with Oxford Gold Group
1. Go to the Oxford Gold Group website and talk to one of their representatives (either through an online form or via phone) before or after starting to place an order for coins or bullion. You will then decide your shipping options.
2. The products available are easily found, though you must jump through a few screens to get to pricing. Given how quickly the price, even with Oxford, gold and silver can change, even marginally, this makes sense.
Other Services + Features
Oxford Gold Group prices are transparent regarding metals (you'll know how much Oxford gold and silver costs) if not the fee structure.
A 100 percent buy-back program that removes the hassle of liquidating your gold assets when the time is right.
A team that will tailor an investment strategy to your needs.
Safe and secure shipping practices if you are not storing precious metals with them.
Oxford Gold Group: Pros and Cons
| | |
| --- | --- |
| Pros | Cons |
| Plenty of learning resources | Only a AA rating from the BCA |
| Easy online account access | Requires setup by phone |
| Multiple metals and accounts on offer | Setup fees not stated clearly |
Oxford Gold Group: Pricing + Fees
Oxford Gold Group prices vary based on the amount of money in your account. However, clients can expect to pay a $175-$275 annual maintenance fee.
Storage fees are $100-$200 a year, though you can get a rebate on this fee for the first several years of your account.
Oxford Gold Group does not charge brokerage fees, although this is standard practice.
Additionally, the gold and metals on offer from Oxford Gold Group do have a slight markup, though the average investor will have a more difficult time handling everything on their own.
Oxford Gold Group Alternatives
After reading this and other Oxford Gold Group reviews, you might decide they're not the perfect fit for you. You also might want to shop around first to ensure you're working with the perfect company for your needs.
To that end, here are some helpful alternatives:
Noble Gold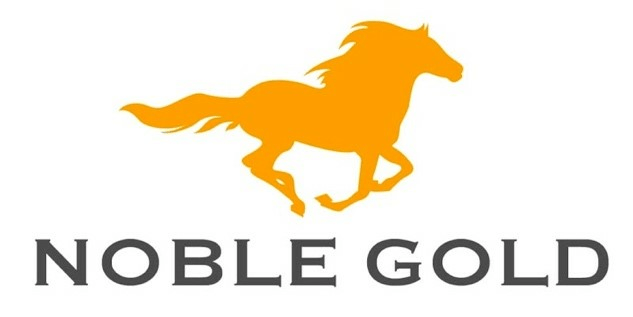 Overall Rating: ⭐⭐⭐⭐
Fees: No Setup fee, an $80 annual service fee, and a $150 annual storage fee.
Known for: Low minimum investment of $2000. They have platinum and palladium available for investments.
Noble Gold, a relative newcomer, takes a more personalized and guided approach to dealing with clients.
A buy-back service (no questions asked) is available, and you don't have to pay a large sign-up fee as you might need to with other dealers.
They don't have the track record of many other businesses in the market, and you need to set up an account over the phone, but they are a strong option for those looking for a trustworthy and beginner-friendly gold company.
Patriot Gold Group

Overall Rating: ⭐⭐⭐
Fees: N/A
Known for: Platinum and palladium availability, investor-direct pricing
The Patriot Gold Group is a dealer-direct company that you might have heard of before.
Its main advantage is its pricing, free of the fees one expects with other metal or coin purchases.
They are also known for their educational resources, customer service, and easy-to-use platform.
This makes it a great choice for beginner gold investors.
Unfortunately, it is not so easy to get information on their fees in general, with customer reviews being the best source.
If everything else sounds good about them, you can see what they offer and then find out about the fee pricing alongside Oxford gold and silver pricing later.
Alternatives to Gold Investing
Investing in gold or a gold IRA isn't for everyone. Looking for other investment ideas (and high-quality platforms for investing?)? Here are some of our favorites:
For even more ideas, check out our article on the best alternative investments.
Final Word:
Oxford Gold Group has proven itself a trusted option for investing in precious metals. If you're interested in a Gold IRA or similar account, it's worth your consideration.
However, you are not obligated to work with them. Other companies offer gold and precious metal IRAs. You may prefer a more transparent company regarding pricing, practices, and ownership.
Additionally, remember that precious metals are just one of many options for your portfolio. If you're interested in greater diversity, consider one of the platforms mentioned above.
---
FAQs:
Is Oxford Gold Group legitimate?
By other accounts and Oxford Gold Group Reviews we could find, they are legitimate. While they have some complaints against them and detractors (as do nearly all businesses), they are not a scam. They have high ratings among customers and reviewers alike.
While there are complaints saying reviews are bought or fake, I could not verify these complaints as being true.
What are the complaints against Oxford Gold Group?
Oxford Gold Group complaints include their reviews being too good to be true or bought (these claims are unverified), limited customer service hours, and a few small complaints regarding refunds or customer service.
As of this writing, we found few complaints or trends that were outliers compared to other companies of its type.
Who owns Oxford Gold Group?
Oxford Gold Group is a privately held company and there is limited ownership information publicly available.
How much does Oxford Gold Group cost?
It depends on what you want to do with them. They have products for sale, such as gold coins, that will change in price depending on the market. For accounts they charge a $175 annual fee for accounts with less than $100,000 and $225 for more than $100,000. Other fees may apply.
What is the stock symbol for birch gold?
A stock symbol does not exist for Birch Gold Group. According to the last information I could find, the company is primarily owned by Laith Paul Alsarraf.
Where to Invest $1,000 Right Now?
Did you know that stocks rated as "Buy" by the Top Analysts in WallStreetZen's database beat the S&P500 by 98.4% last year?
Our September report reveals the 3 "Strong Buy" stocks that market-beating analysts predict will outperform over the next year.