Our editorial team uses a strict editorial review process to compile all reviews, research, and evaluations of any kind. Our company, WallStreetZen Limited, is supported by our user community and may receive a small commission when purchases are made through partner links. Commissions do not affect the opinions or evaluations of our editorial team.
ChatGPT is not publicly traded.
Equitybee gives accredited investors access to hundreds of private, VC-backed startups before they IPO.
Sign up with Equitybee and invest in ChatGPT today.
If you haven't heard of ChatGPT, it's time to wake up and smell the AI!
ChatGPT is a game-changing AI chatbot. When it was first introduced in 2022, it changed the world of AI — and helped its parent company, OpenAI, nab a whopping $29 billion valuation.
Some people love the technology. Others hate it — or at least feel threatened or creeped out by it. Regardless of what camp you're in, ChatGPT's growth potential and ability to command attention are undeniable.
And that kind of stuff can potentially create HUGE stock spikes.
Right around now, you're probably wondering how to buy ChatGPT stock. Since ChatGPT was developed by a private company, it's not as easy as logging into your brokerage account, pulling up the ChatGPT stock symbol, and buying up shares. However, there are still opportunities for accredited investors and retail investors alike. Here's everything you need to know.
ChatGPT: The Basics
Not familiar with ChatGPT? Here's what you should know: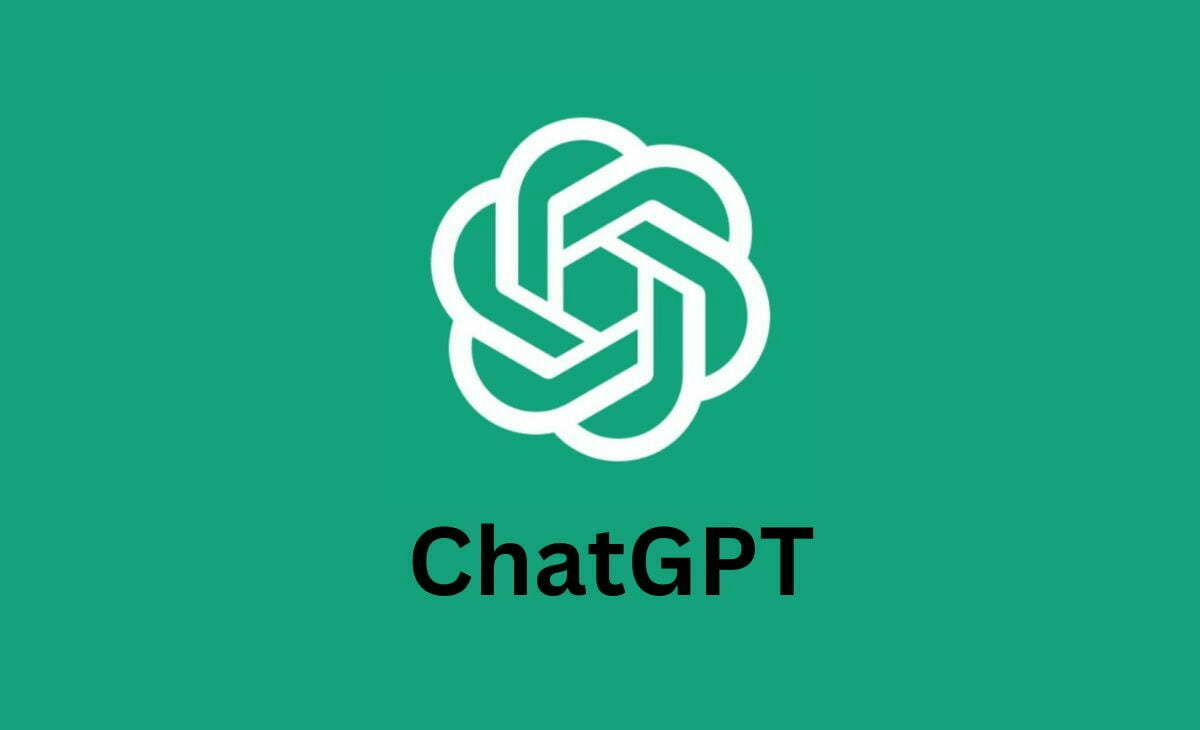 ChatGPT is an AI chatbot. Developed by OpenAI, it was officially released in November 2022.
OpenAI, ChatGPT's parent company, has been valued at a whopping $29 billion.
How good is the tech? According to surveys, over 50% of people can't tell whether or not content is AI-generated.
ChatGPT's GPT-3 bot is licensed exclusively to Microsoft (NASDAQ: MSFT).
The premium product, Chat GPT Plus, costs $20 per month.
Currently, ChatGPT has about 1.6 billion users. It passed one million users in less than a week of release; it surpassed 1 billion users in March 2023.
The highest concentration of ChatGPT users is in the U.S., followed by India.
According to forecasts, ChatGPT may generate over $200 million by the end of 2023, and over $1 billion by the end of 2024.
It certainly makes a compelling case for ChatGPT as an investment prospect. But here's the thing…
Can You Buy ChatGPT Stock? Is ChatGPT Publicly Traded?
No, you can't.
First, ChatGPT is not in and of itself a company — it's a product offered by a company, OpenAI.
Second, OpenAI is not a public company — so you won't find it on any of the major exchanges. What's an investor to do? Here's what:
How to Buy ChatGPT as an Accredited Investor
While there's no ChatGPT stock, its parent company, OpenAI, is available on Equitybee.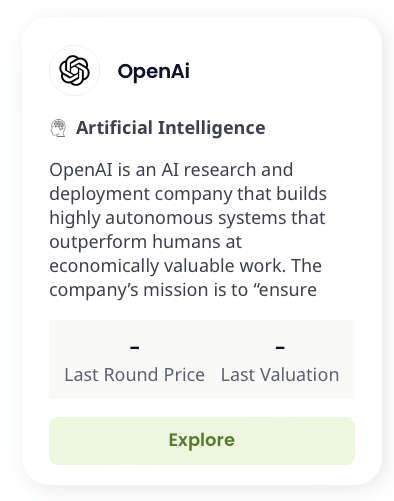 On Equitybee, you can become an investor in private companies like Stripe, Reddit, and Instacart. As an accredited investor, you can fund employee stock options and gain a stake in VC-backed companies at past valuations.
In return, you are entitled to a percentage of future proceeds from successful liquidity events.
Interested in investing in ChatGPT's creator, OpenAI? Register for Equitybee today.
Subject to availability.
Are you an accredited investor? Great news — there are all sorts of cool opportunities available to you. (Here are just a few.)
How to Buy ChatGPT as a Retail Investor
Not an accredited investor? Let's explore other indirect ways to gain access to ChatGPT.
Who Owns ChatGPT?
ChatGPT is owned by OpenAI, a San Francisco-based AI company.
The company was founded in 2015 as a non-profit by Elon Musk and several partners.
Musk exited OpenAI in 2018; soon after, a for-profit company was nestled under the parent company, Open AI Inc.
Does Elon Musk Own ChatGPT? Does Microsoft Own ChatGPT?
Nope. Neither do.
Elon Musk doesn't own ChatGPT, but he's definitely connected to it; he was one of the founders of its parent company. As noted above, ChatGPT is owned by OpenAI.
As for Microsoft (NASDAQ: MSFT), here's an interesting investment nugget: in early 2023, the company announced a big, multiyear investment with OpenAI. The amount is said to be in the $10 billion range. This wasn't the first time the tech giant invested in OpenAI — the first $1 billion investment was in 2019.
How to Invest in ChatGPT Stock as a Retail Investor
Here are some ways to gain exposure to the exciting world of ChatGPT without actually buying ChatGPT stock:
Note: This article does not provide investment advice. The stocks listed should not be taken as recommendations. Your investments are solely your decisions.
Microsoft (NASDAQ: MSFT) is the largest investor in ChatGPT's parent company. It also has an exclusive licensing deal with GhatGPT. As such, it's probably the most direct way for retail investors to invest in the chatbot's technology.
Want to buy shares of Microsoft? You need a broker. Don't have one? We recommend eToro.
It's one of the world's most popular investing platforms, with over 28.5 million users.
Plus, eToro is currently offering a $10 bonus* for U.S. residents.
$10 bonus for a deposit of $100 or more. Only available to U.S. residents. New accounts only. Additional terms and conditions apply.
However, Microsoft isn't the only way to gain exposure to the blossoming AI sector.
For instance, all ChatGPT's GPT-3 models were trained on (NASDAQ: NVDA) GPUs. The company has some of the best infrastructure for AI, so its stock could potentially rise as the sector grows.
Additionally, Google (NASDAQ: GOOGL) is developing some exciting AI tech — including some models that rival ChatGPT. This could be a more speculative way to invest in the sector.
Of course, all of the stocks mentioned here are massive companies. So you're investing in a lot more than just their connection to OpenAI and ChatGPT. But if you look at Microsoft's growth just so far this year, that might not be such a bad thing: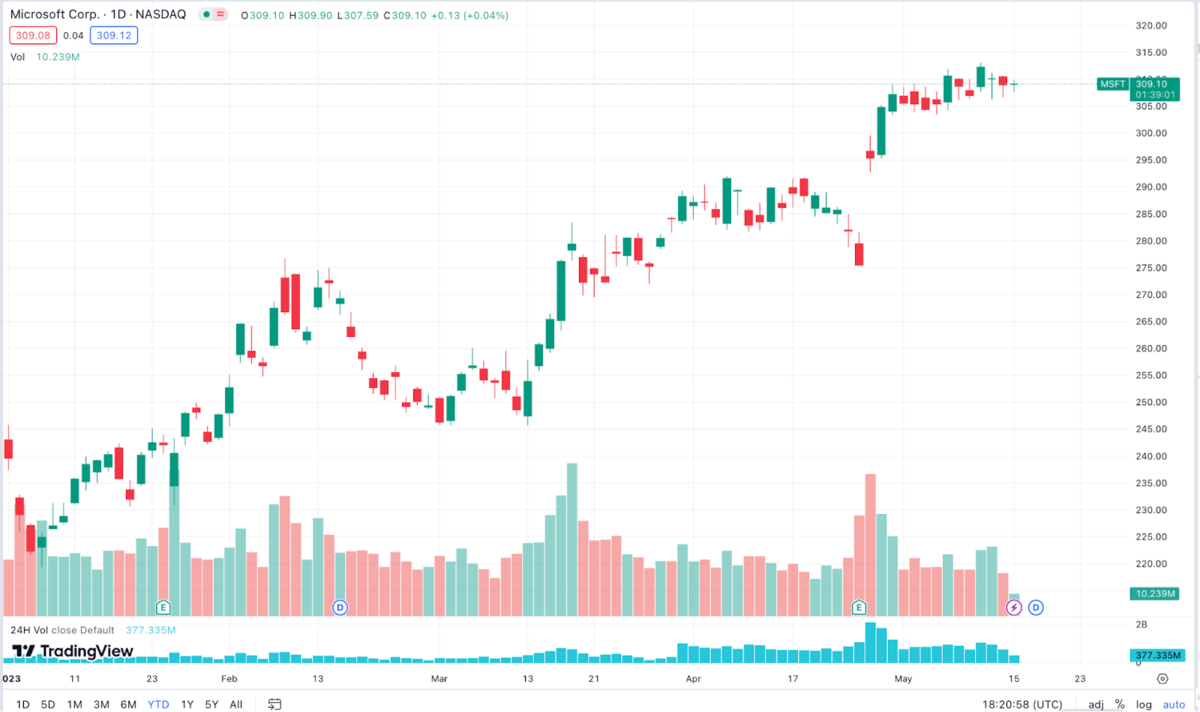 How to Buy the ChatGPT IPO
Since ChatGPT is a product rather than a company, it probably won't IPO. But if and when its parent company, OpenAI becomes available, here's how to buy the IPO:
Create or login to your brokerage account (if you don't have one, we recommend eToro – it's free)
Search for ChatGPT
Select how many shares you want to buy
Place your order
Monitor your trade
Your capital is at risk. Other fees apply. For more information, visit www.etoro.com/trading/fees.
ChatGPT Stock Price Chart
No, there's no ChatGPT stock price chart since it's not a public company. However, as this chart (source) shows, its growth has been exponential and puts it in the same category as companies like SpaceX and Databricks: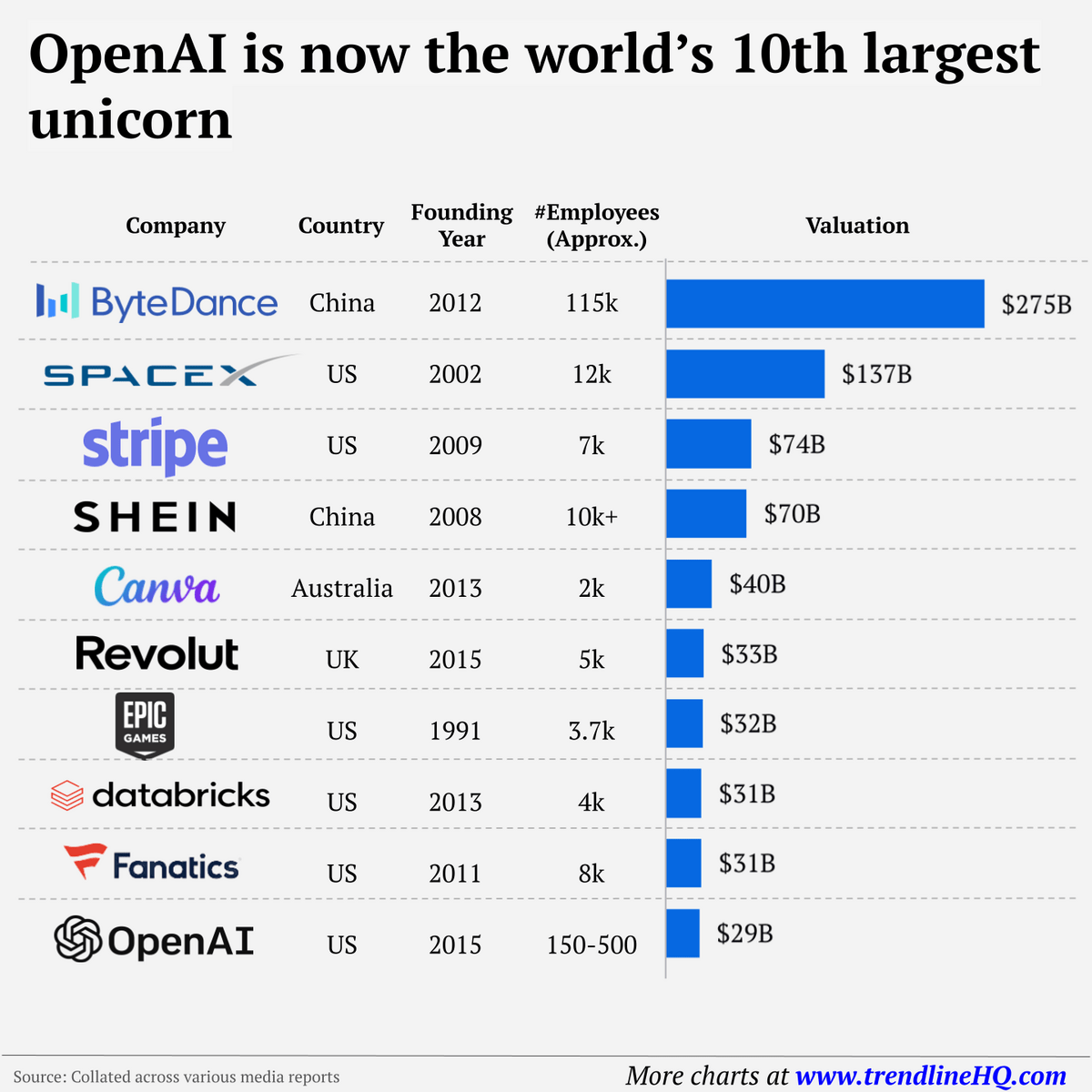 Long story short?
It's well worth following ChatGPT and OpenAI's continued growth. If you're an accredited investor, consider investing in ChatGPT technology by investing in OpenAI on Equitybee; if you're a retail investor, consider some of the approaches discussed in this article.
---
FAQs:
How to buy ChatGPT stock?
ChatGPT is owned by a private company, OpenAI. The company is not publicly traded, but stocks like Microsoft, Amazon, and Infosys are publicly traded companies with exposure to the company.
How much is ChatGPT stock?
There is no ChatGPT stock price. However, its parent company, OpenAI, was last valued at $29 billion.
What is ChatGPT stock symbol?
There is no ChatGPT stock symbol at this time. If its parent company, OpenAI, goes public, there may be a stock symbol at that time.
Who owns ChatGPT stock?
ChatGPT is owned by OpenAI. Currently, Microsoft is one of the largest investors in the company, and GPT-3 is licensed exclusively to them.
Where to Invest $1,000 Right Now?
Did you know that stocks rated as "Buy" by the Top Analysts in WallStreetZen's database beat the S&P500 by 98.4% last year?
Our September report reveals the 3 "Strong Buy" stocks that market-beating analysts predict will outperform over the next year.