Our editorial team uses a strict editorial review process to compile all reviews, research, and evaluations of any kind. Our company, WallStreetZen Limited, is supported by our user community and may receive a small commission when purchases are made through partner links. Commissions do not affect the opinions or evaluations of our editorial team.
Want to become a real estate investor, but don't want to deal with unruly tenants and invest tens of thousands of dollars up front?
Thanks to Arrived Homes, you don't have to.
This crowdfunded real estate investment platform offers retail investors access to residential real estate investing without the need for large down payments, costly repairs, or management duties.
But is Arrived Homes a good investment?
By the time you finish reading this Arrived Homes review, you'll have a much better idea if it's right for you.
We'll cover it all — what is Arrived Homes, how to invest in Arrived Homes, the expected returns, and the fees associated with the platform. Plus, we'll do a side-by-side comparison with some of the company's competitors.
Arrived Homes Review

The Bottom Line: Arrived Homes is an accessible real estate investment platform that allows everyday investors to own a piece of residential real estate without the headaches and large down payments associated with traditional real estate investing.
On Arrived, you can invest as little as $100 for an ownership stake in several different property types.
But is Arrived Homes a good investment?
All signs point to yes. While the company has only been around a few years, returns are solid and you earn quarterly dividends on each investment.
Yes, there are fees involved. But if you're looking for a passive way to own real estate, Arrived is one of the best options out there.
What is Arrived Homes?
Arrived Homes is a crowdfunded real estate platform that lets you invest a small amount of money into single-family residential investment properties.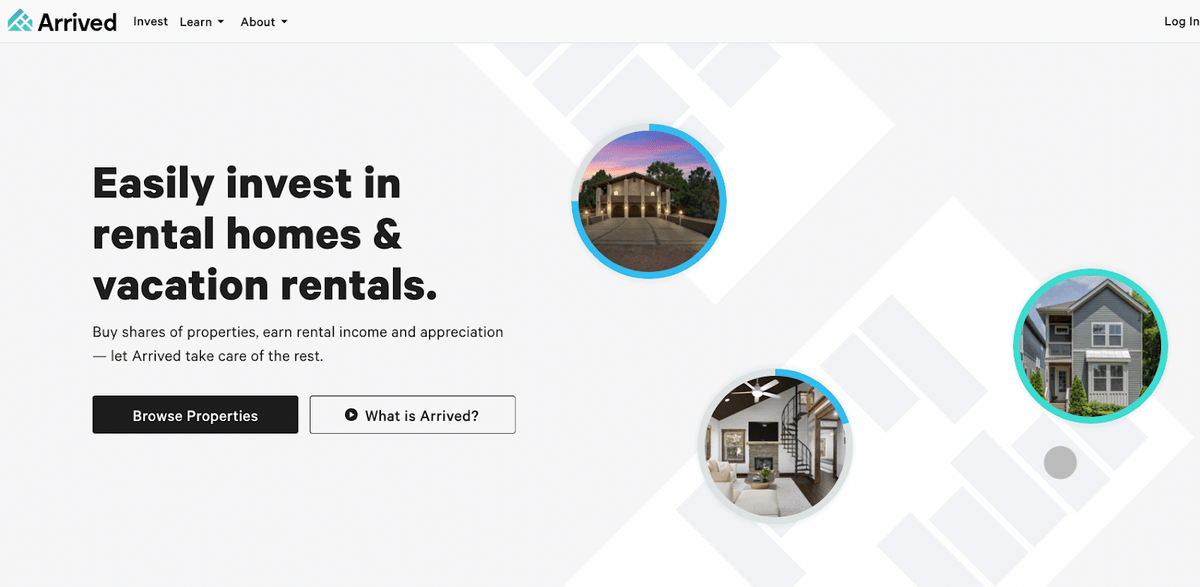 It launched in 2021; early investors included Amazon (NASDAQ: AMZN)'s Jeff Bezos. Among its high points?
Arrived Homes is one of the only platforms that focuses exclusively on residential real estate.
It has a minimum investment of just $100.
You can purchase shares of ownership in a rental property and collect rental income on a quarterly basis.
Arrived Homes handles all of the property management details.
As of 2023, Arrived Homes has purchased over 225 homes in 39 markets and has over $85 million in total investments.
But how does Arrived Homes work? Keep reading to find out…
How Does Arrived Homes Work?
Here's how the process works and how to invest in Arrived Homes: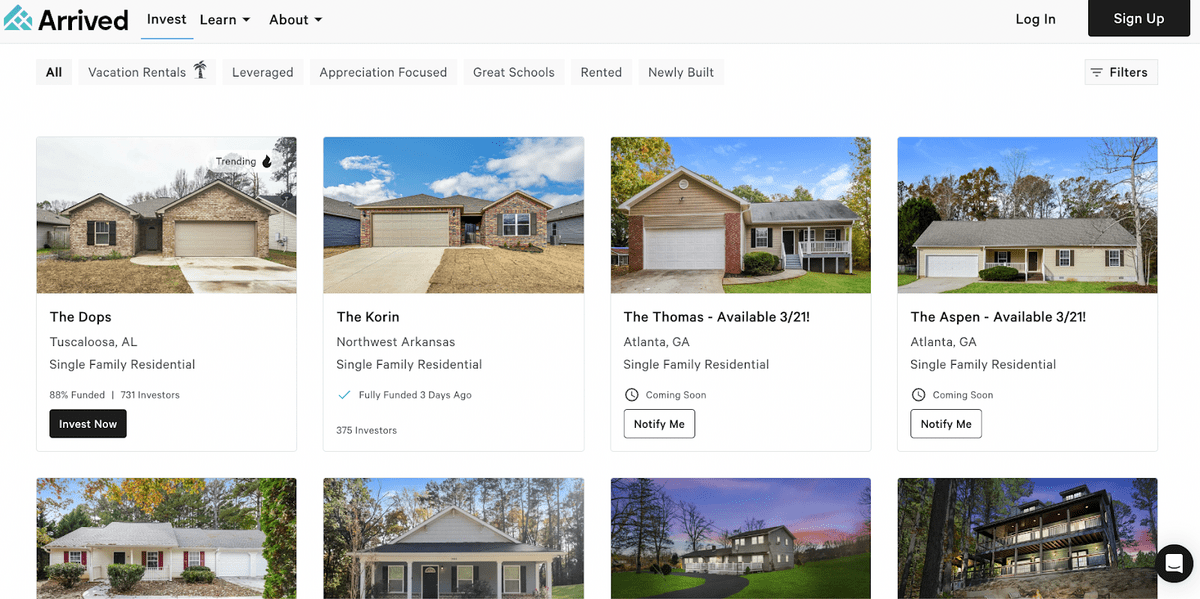 Research. Arrived Homes finds great investment properties using a combination of data science, market analysis, and an internal investment review. Here's what happens next…
Acquisition. The home is purchased outright or using a mortgage (leverage). The goal is to get the home at the right price in an outperforming market and maximize investor returns.
Property management. The Arrived Homes operations team prepares the home to rent and finds a local property manager to handle day-to-day operations.
Open to investors. Arrived Homes puts the house on the marketplace for investors to view and browse.
Buy shares. To invest in a home, you purchase shares in the home starting at $100. Some homes limit the amount you can invest to allow for more investors.
Collect dividends. Arrived Homes collects rent and pays out a dividend each quarter to investors based on the ownership percentage in the property.
Sell the home. Arrived Homes intends to hold most homes for five to seven years then sell, ideally for a profit. At this point, you'll receive an equity payout in proportion to your ownership percentage.
Example Investment on Arrived Homes
To help you figure out if Arrived Homes is a good investment, let's take a look at a hypothetical example of investing $500…
First, you select a property — "The Dops," a 3-bed, 2-bath, single-family home in Alabama.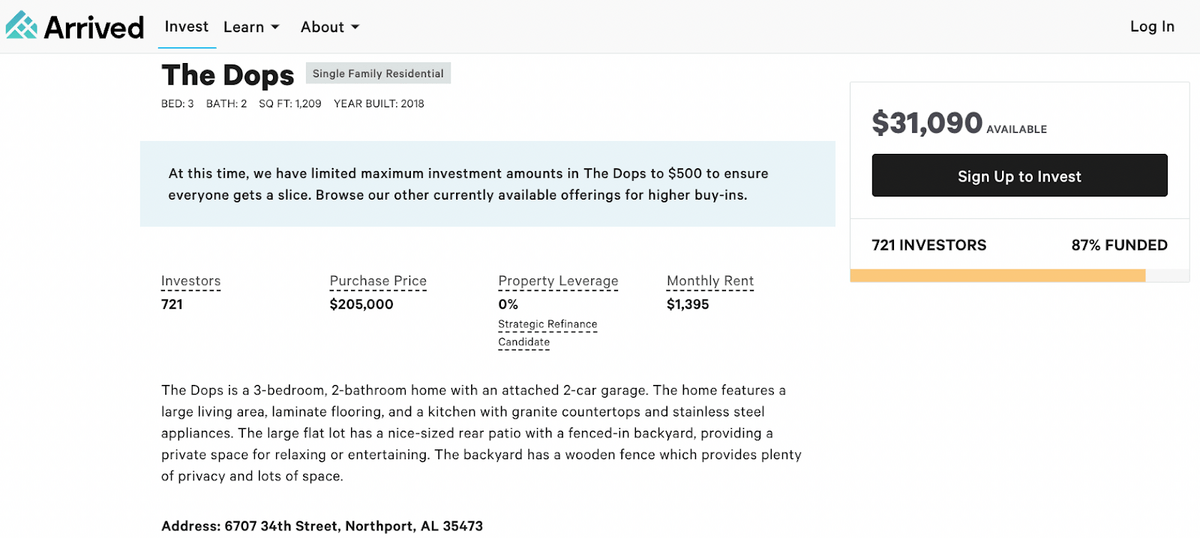 You can quickly browse the listing and see the important details of the property:
Purchase price: $205,000
Leverage used: None
If the property is rented or not (in this case, yes)
Monthly Rent: $1,395
In addition, you can see the details of the dividend you will receive on your investment, and when the next payment is: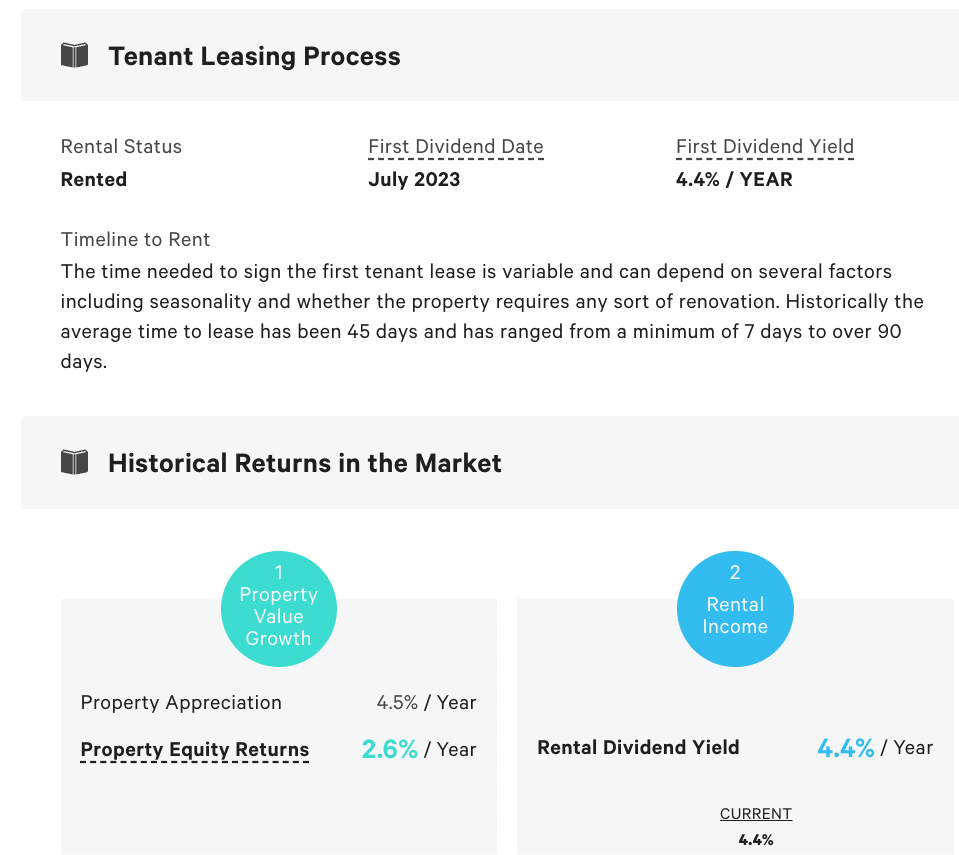 If you were to $500 with a 4.4% dividend per year, you would receive $22 in the first year.
In addition, the house is expected to appreciate at an average of 4.5% per year, which, after fees, gives you a yearly equity return of 2.6%.
This means that if you hold your property shares for the recommended five-to-seven years, you would earn 2.6% APY on top of your dividends for another $68 return.
If we add the dividends and equity returns together, here's how your $500 looks in five years:
Initial investment: $500
Dividends (5 years): $110
Equity Returns (5 years): $68
Total Return: $178 (about 7.1% APY)
These results are much better than traditional fixed-income investments.
Want to test out more hypothetical returns? Arrived Homes offers an investing calculator with every offering, and you can plug in your numbers quickly to get an estimated return: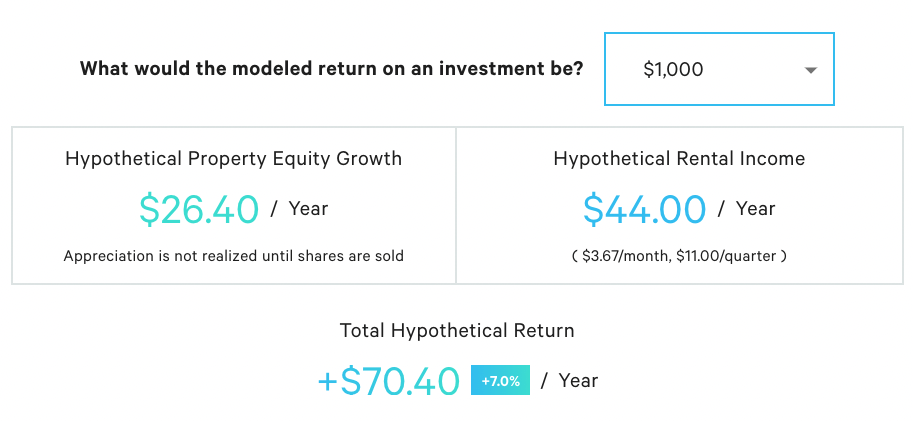 Arrived Homes Fees & Pricing
How does Arrived Homes make money?
Arrived Homes has quite a few fees, including an Assets Under Management (AUM) fee on all rental properties (taken out of rental income quarterly), sourcing fees paid to Arrived upon the purchase of a home, and property management fees.
Important: Where there are quite a few fees involved, the returns listed by Arrived Homes are "net of fees," meaning you can expect those returns AFTER all fees are paid.
Here's a breakdown of all the fees on the Arrived platform:
For Long-Term Rentals:
Sourcing Fee: 3.5% of property purchase price
AUM Fee: 0.15% of property purchase price (quarterly)
Property Management Fee: 8% of gross rents
For Vacation Rentals:
Sourcing Fee: 5% property purchase price
Arrived AUM Fee: 0.125% of the property purchase price (quarterly)
Gross Rents Fee: 5% of Gross Revenue
Property Management Fee: 15% – 25% of gross rents
Other Fees:
In addition to these fixed fees, there are other one-time fees that may be paid from the gross rental income of the property, including items like lease-ups, renewals, or rehab & turn support.
Arrived Homes Key Figures:
Annual Fees: Arrived Homes charges an annual AUM fee on each property of 0.15% of the purchase price, a property management fee of 8% of gross rents (15% – 25% for short-term rentals), and short-term rentals have an additional gross rents fee of 5%.
Minimum Investment: The minimum investment on the Arrived platform is only $100.
Projected Returns: Targeted annual net returns range from 8%-20% and are stated on the fund offering page. Actual results may vary.
Investment Time Length: Hold times for investments on the Arrived platform are projected at five to seven years but can vary by property.
Asset Classes: Single-family homes. Both long-term rentals and short-term rentals.
Investor Requirements: You must be a U.S. resident and at least 18 years old. You do not need to be an accredited investor to use Arrived Homes.
Pros and Cons of Arrived Homes
| | |
| --- | --- |
| Pros | Cons |
| Invest in real estate for only $100 | Fees can add up |
| Dividends paid quarterly | Limited track record |
| No accreditation required | Limited selection (listings sell out quickly) |
| Truly passive income (no property management duties required) | |
Arrived Homes Competitors
Arrived Homes isn't the only crowdfunded real estate platform around. To round out this Arrived Homes review, let's look at some of its competitors:
Arrived Homes vs Fundrise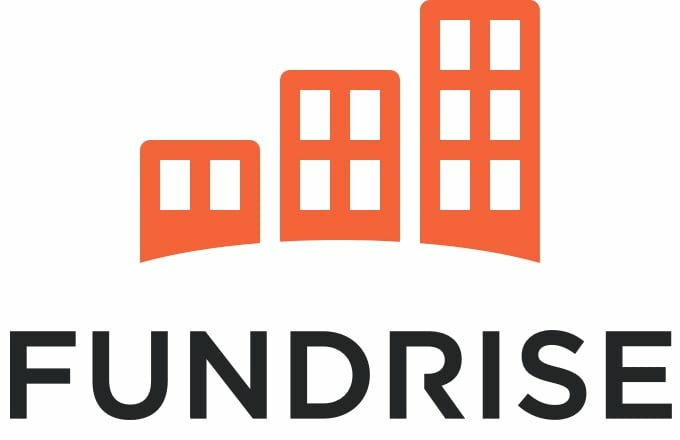 Arrived Homes and Fundrise are both real estate crowdfunding platforms that offer a low minimum investment and access to residential real estate investments.
Both have simple-to-use platforms, and both offer regular dividends to investors.
But while Fundrise focuses on REIT funds, Arrived Homes lets you invest directly into a single property. The bottom line?
Fundrise is best for inventors who want a diversified fund with a mix of commercial and residential real estate but don't want direct investments.
Arrived Homes is best for investors who want direct exposure to residential real estate with the ability to build their own mix of real estate investments.
Arrived Homes Vs. Fundrise
Best for indirect residential real estate: Fundrise
Best for direct real estate exposure: Arrived Homes
Arrived Homes vs Yieldstreet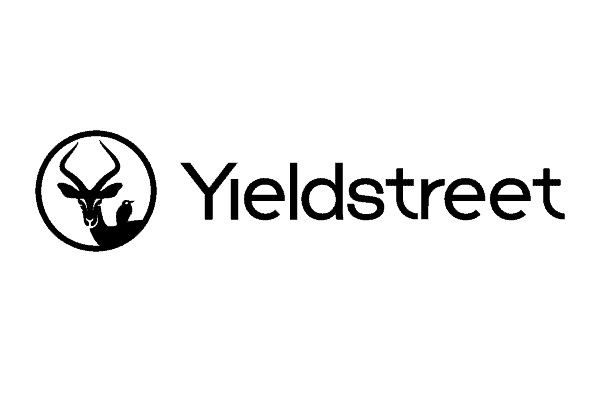 Arrived Homes and Yieldstreet both offer access to real estate properties, and both let you own shares of equity in private investments. And both have well-designed online platforms to quickly browse offerings and invest.
But while Arrived Homes focuses solely on residential real estate investing, Yieldstreet offers a wide range of investments, including fine art, crypto, commercial real estate, and diversified funds.
Yieldstreet is best for investors who want to explore additional alternative investment options and have a good chunk of cash to invest. The minimum investments typically begin at $15,000.
Arrived Homes is best for investors who want to focus on residential real estate investments and may have less cash. The minimum investment is just $100.
Arrived Homes Vs. Yieldstreet
Best for large, diversified investments: Yieldstreet
Best for small, direct investments: Arrived Homes
Arrived Homes vs CrowdStreet

Both Arrived Homes and Crowdstreet offer crowdfunded real estate investing, and both have a strict vetting process for properties. Both pay out regular dividends, and both also let you invest directly, earning equity when a property is sold. Here's our complete Crowdstreet review.
While Crowdstreet focuses exclusively on high-end commercial real estate for accredited investors with a $50,000 minimum investment, Arrived Homes lets any investor use the platform to invest as little as $100.
Crowdstreet is best for accredited investors with money to spare that want to diversify into quality commercial real estate.
Arrived Homes is better for investors who are just getting started and want access to rental real estate investing without the headache.
Arrived Homes vs REITs
Not sure how Arrived Homes differs from a Real Estate Investment Trust (REIT)?
Arrived Homes is a crowdfunded real estate platform that offers direct investments into single-family homes.
REITs are companies that own income-generating real estate and are typically traded publicly like an ETF or mutual fund.
Overall, REITs are more liquid (and volatile) and an Arrived Homes investment.
While Arrived Homes is not a REIT, the ownership structure of each property is set up as one to legally protect the property and your investments. But you can't trade your equity investment in Arrived Homes like you can a publicly-traded REIT.
Final Word: Arrived Homes Review
Arrived Homes offers retail investors the chance to invest in real estate without all the headaches.
It's also accessible to a variety of investors. Unlike many other crowdfunded real estate platforms, you don't need to be an accredited investor. Plus, you only need $100 to invest, and regular dividends help you potentially generate cash flow quickly.
Yes, you'll have to pay fees. But overall, Arrived Homes is a solid platform that can help you diversify your portfolio beyond the stock market.
However, as with any real estate investment, there is a risk of loss. It's important to review the numbers and make sure it's the right fit for your investment goals.
---
FAQs:
How much can I make with Arrived Homes?
Arrived Homes doesn't have a long track record, but they do post their returns publicly. Current investments are paying 4% to 5% annually in rental dividends, net of fees.
How does Arrived Homes make money?
Arrived Homes makes money through sourcing fees, Assets Under Management (AUM) fees, management fees, agent rebates on the sale of homes, and gross rents fees on short-term rentals.
Who owns Arrived Homes?
Arrived Homes is owned by Ryan Frazier, Kenny Cason and Alejandro Chouza. Notable investors include Core Innovation Capital, Jeff Bezos, Marc Benioff, Spencer Rascoff and Dara Khosrowshahi.
Is Arrived Homes owned by Amazon?
Neither Amazon.com LLC nor its affiliates own any stake in Arrived Homes. However, Amazon founder Jeff Bezos owns an equity stake in the company.
Where to Invest $1,000 Right Now?
Did you know that stocks rated as "Buy" by the Top Analysts in WallStreetZen's database beat the S&P500 by 98.4% last year?
Our September report reveals the 3 "Strong Buy" stocks that market-beating analysts predict will outperform over the next year.