Our editorial team uses a strict editorial review process to compile all reviews, research, and evaluations of any kind. Our company, WallStreetZen Limited, is supported by our user community and may receive a small commission when purchases are made through partner links. Commissions do not affect the opinions or evaluations of our editorial team.
I made a lot of mistakes as a beginner investor.
Sure, I had tried to learn how to trade stocks, but I didn't know what I didn't know.
I lost money and was frustrated – I even gave up investing for a while, thinking it wasn't for me. I was wrong.
It all changed when I found an article online covering the best ways to learn about stocks. It was exactly what I needed.
10 years later, I'm writing the guide I wish I had on how to learn about stocks. I hope my experience can help you avoid making the same mistakes I made.
These are the 9 best ways to learn about investing.
What is Stock Investing?
Stock investing is buying and selling shares of publicly-traded companies.
To raise money (and make the founders rich), founders will sell their companies to the public by listing it on an exchange. The company is now a public stock, and is divided into millions of shares, each share representing a fractional ownership of the company.
This is known as an Initial Public Offering (IPO). After a company's IPO, anyone can buy its shares and become part owners of the "public" company.
Now, instead of a founder owning the majority of it, millions of investors each own a fraction of the company.
Some popular stocks you may know are Apple, Disney, Microsoft, Coca-Cola, Ford, Amazon, Google, Netflix, and Uber.
Since these companies are public, you can become a part owner in any of them by buying shares of their stock.
Stock investing is becoming a part owner of a very large business.
Now that you know what it is, let's cover the best way to learn about stocks and how to learn the stock market.
The 9 Best Ways to Learn About Investing – Where to Learn How to Trade Stocks
I recommend "stacking" several of these, especially #1 with #2, #3, and/or #4.
1. Open a Brokerage Account
Every investor needs a brokerage account to trade stocks. Many of them offer a couple of free stocks just for signing up.
After depositing money into your account, your brokerage account facilitates the investing transactions when you want to buy and sell stocks. Your brokerage connects you with the stock exchanges where the companies are available to be bought and sold.
My favorite broker is eToro. It's easy-to-use, fast, secure, and allows you to buy stocks and cryptocurrencies (like Bitcoin).
But most importantly it has Demo Accounts.

Every new account is given a Demo Account – a virtual portfolio with $100,000 to practice investing and familiarizing yourself with how to trade stocks. You can get exposure to the stock market and learn to place trades without risking any of your own money.
This is the tool I wish I had when I was just starting. An eToro Demo Account would have saved me hundreds of dollars (maybe more) and eliminated much of the frustration I experienced. In my opinion, it's the best way to learn how to trade and I recommend it to every beginner investor.
After all, the best way to learn about investing is to start investing!
eToro is ranked #1 on our list of the best stock apps, and it's completely free to open an account with eToro.
Start practicing investing today, completely risk-free, with an eToro Demo Account.
2. Ask a Friend
Find a friend or family member who is familiar with the stock market and can help you get started.
Having someone who you can ask questions, bounce ideas off, and learn from their direct experience is invaluable.
It will also help to have someone who knows you well. Your situation, financial goals, and risk tolerance will be major components in constructing your investment portfolio, so it's especially helpful to receive specific recommendations tailored to meet your needs.
Plus, learning to trade stocks is much more fun with a friend.
If you don't know any investors, all the more reason to use eToro. eToro is one of the biggest social investing platforms in the world.
You can learn from, strategize with, and even copy the trades of some of eToro's 28.5 million users. Get started today! 
3. YouTube
If you don't know any investors personally or want even more education on the stock market, YouTube is your best friend.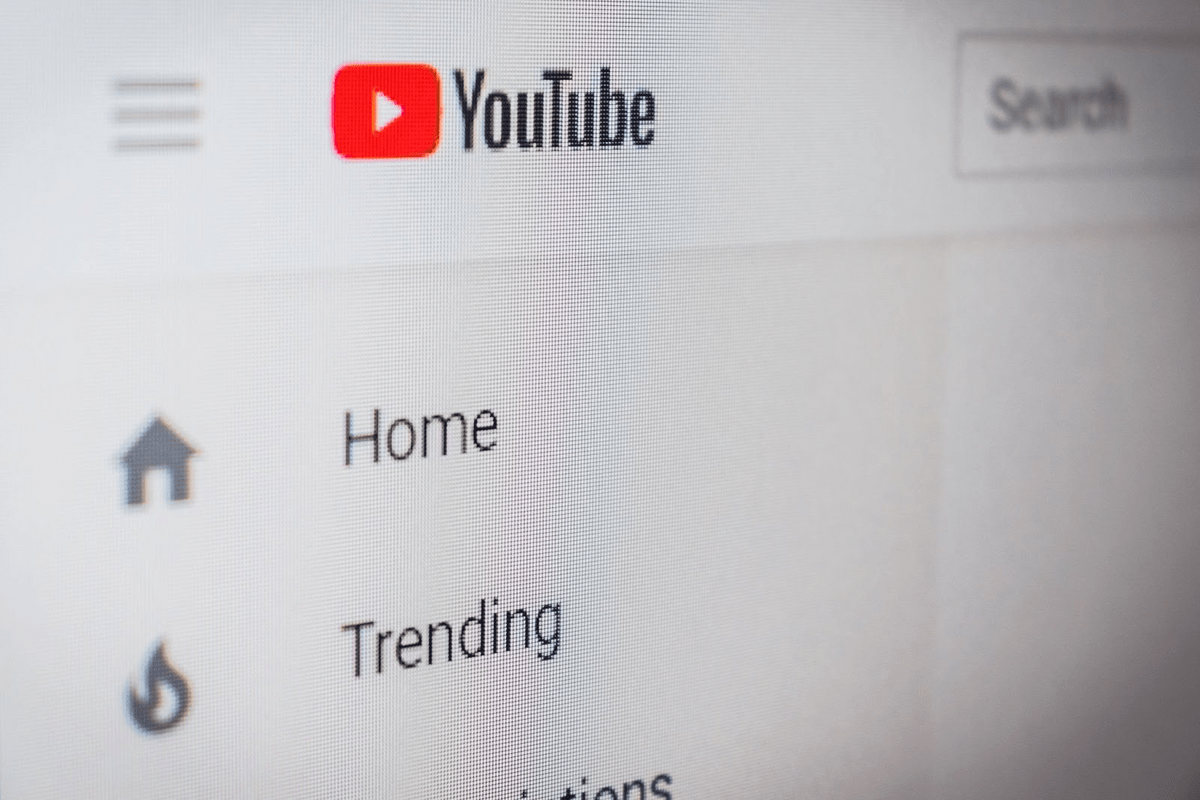 There are countless videos explaining how to learn trading and how to learn about investing in the stock market from very experienced investors.
While the experience isn't quite the same as having a face-to-face conversation with someone you know and trust, YouTube is like having an entire network of friends ready and willing to teach you about stocks.
Personally, I find learning from videos much easier (and more engaging) than learning from reading, but if you're a text-based learner then #4 is for you.
4. Read Books
Before there was YouTube, there were books.
Some of the world's most prolific traders and investors have written books based on their experiences and what worked for them – who better to learn from?
Some of my favorite investing books are:
One Up on Wall Street – Peter Lynch
A Random Walk Down Wall Street – Burton Malkiel
The Intelligent Investor – Benjamin Graham
Some of my favorite trading books are:
Market Wizards – Jack Scwager
Technical Analysis of the Financial Markets – John Murphy
The list above is filled with timeless classics that are packed with valuable and incredibly affordable (free with a library card). Use books to learn to trade stocks.
5. Start Using the Stocks App on Your Phone
While this won't give you direct investing experience (like an eToro Demo Account), it's the easiest way to start learning how stocks fluctuate.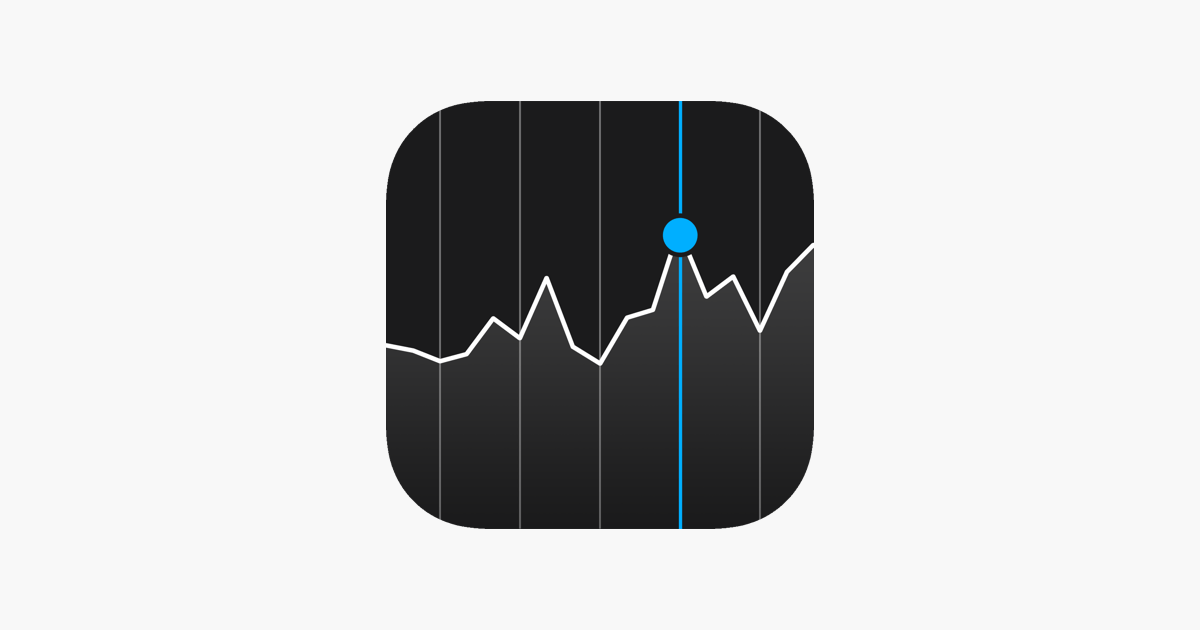 Whether you're an iPhone or Android user (if you're an Android user, do yourself a favor and get an iPhone), an app for tracking stocks will come pre-downloaded on your phone. How to learn the stock market has never been easier!
Follow your favorite stocks, see what's in the news, and start keeping up with the latest economic data. While this isn't the most direct approach to learning to trade stocks, you'll be surprised at how much you can pick up on with little effort.
6. Subscribe to Free Email Newsletters
Many investors are sending information to their audiences about their stock picks and how they're interpreting the latest economic data every week.
Subscribing to several free email newsletters will give you exposure to how experienced investors think and may help you uncover some winning investment ideas.
Plus, you don't even need to go looking for the information on how to learn investing – it gets delivered straight to your inbox!
Most newsletters, however, are not geared toward beginner investors. Be sure to find ones that aren't too far over your head or you will not bother reading them.
7. Consider Paid Subscriptions
There are so many free resources available (everything on the list above) that I have a hard time recommending anything paid, but there are some viable options.
A paid subscription to a service like Motley Fool Stock Advisor can help you "skip" the beginner stages of your investing journey and start investing in high-quality stock picks straight from the start.
You may not build your investing foundation this way, but the point of investing is to get good returns, right? Which is exactly what The Motley Fool has delivered: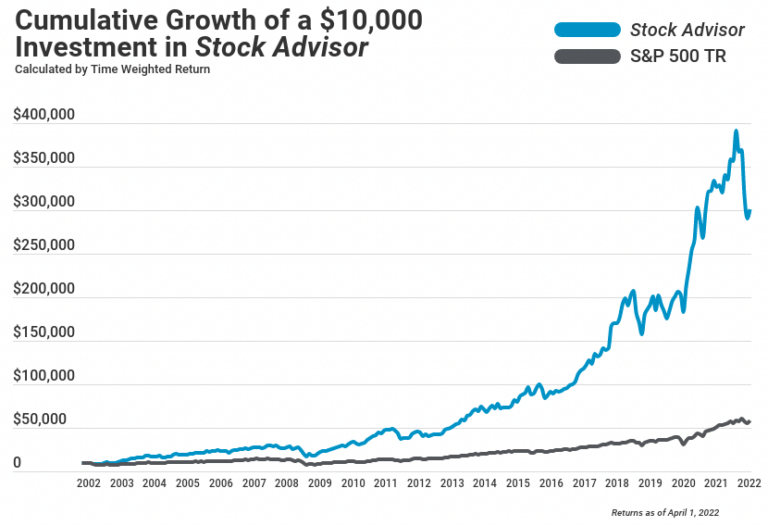 Who needs to take the time to uncover how to learn about stocks if you can just skip to the good part?
There are many unsavory players in this industry, though, so be sure to do your homework before entering your credit card details.
If you'd like to get a second opinion on your investment ideas, or if you prefer a more guided approach, head over to Is Edward Jones a Fiduciary?
Last but not least, make sure you know how much you can make from stocks in a month before you start chasing returns.
8. Consider Online Courses or Cohort-Based Workshops
Online courses and cohort-based workshops can be a huge help to get you started investing in the stock market.
While you can get this information from free sources, some people need to buy a course so they'll follow through on investing. If you only consume free content you may never take the time to get started.
Click on these articles to learn about the best stock trading courses or the best options trading courses.
9. Enroll in Your Company's 401k
Most employers have 401k plans which their employees can contribute to and start investing money in for retirement.
You can talk to your HR department and ask them about your company's 401k plan – they will be happy to get you started. You can set up an auto-deposit into your account from your paycheck each pay cycle and start investing in the stock market on autopilot.
Plus, many employers will "match" your contributions, up to a certain amount. 401k matching is the closest thing to free money you'll ever find.
It's one of the easiest and best ways to learn about stocks.
What is the Stock Market?
The stock market is where investors trade shares of public companies.
It's a marketplace.
If you want to buy Apple stock (NASDAQ: AAPL), you would bid on shares that are listed on the stock exchange.
Every time a stock changes price, the new price reflects the most recent transaction price.
Read more: Here are some investment portfolio examples and, if you're curious, click here to learn what does DD mean in stocks.
Final Word: How to Learn About Stocks
If I were starting over, knowing what I know now, I would open a Demo Account with eToro and ask my family and friends what they know about stocks and start practicing placing orders and tracking my investments in my Demo Account.
Then I would turn to YouTube to learn even more about the stock market. First, I'd start off by looking up general stock market and investing videos. Once I familiarized myself with the basics, I'd start looking up more specific questions.
From there, I'd check out some popular investing books from my library and start investing for real.
When I'm ready, I would switch my eToro account from the "Demo Account" to my "Real Account", deposit some funds and start investing.
In my opinion, that's the best way to learn about stocks and learn to trade stocks.
---
FAQs:
How do beginners trade stocks?
Beginners trade stocks by opening a brokerage account.
A brokerage account facilitates the transaction between you and the stock exchange, allowing you to become a part owner of publicly-traded companies. My favorite brokerage account is eToro.
Which stock trading site is best for beginners?
eToro is the best stock trading site for beginners.
eToro's Demo Account is the best way to learn how to invest because it offers new stock investors the chance to buy and sell stocks completely risk-free. Plus, eToro is one of the top social trading platforms in the world, meaning new investors can learn from and trade ideas with 28.5 million users worldwide.
Where to Invest $1,000 Right Now?
Did you know that stocks rated as "Buy" by the Top Analysts in WallStreetZen's database beat the S&P500 by 98.4% last year?
Our November report reveals the 3 "Strong Buy" stocks that market-beating analysts predict will outperform over the next year.