Our editorial team uses a strict editorial review process to compile all reviews, research, and evaluations of any kind. Our company, WallStreetZen Limited, is supported by our user community and may receive a small commission when purchases are made through partner links. Commissions do not affect the opinions or evaluations of our editorial team.
If you're a new trader, here's a little secret when it comes to trading tools:
It's not about having the best tools for trading, it's about having the right combination of trading tools.
Every profitable trader I know uses a specific stack of complementary tools to manage their entire workflow.
You'll need a broker, trading software, charting software, scanning software, technical indicators, and more.
If you're a new trader, it's a lot.
But trading is one of the most competitive industries in the world – as a beginner, you need every advantage you can get. You can substantially increase your odds of success by using the right combination of tools for trading.
That's why, in addition to sharing my list of the best tools for trading, I'm also going to walk you through why each tool is useful for you as a newer trader.
Good technical analysis tools can also be expensive, so I want to be sure your trading tools stack is cost-effective.
Many of the trading tools I've selected for you are 100% free, and the handful of paid tools provide great value for the money (in my humble opinion).
As a long-time trader and financial software enthusiast (I've worked for a publicly-traded fintech, several financial advisors, and now freelance as a business strategist with a focus on financial software companies), here's my list of the 9 best tools for trading.
1. A Strong Trading Platform: eToro
Price: Free
To place a buy or sell order and start investing in the stock market you need a brokerage account.
There are hundreds of brokers to choose from, however, they all have their own strengths and weaknesses. As a trader, you need one that's fast, secure, and easy-to-use.
My favorite broker in 2023 is eToro.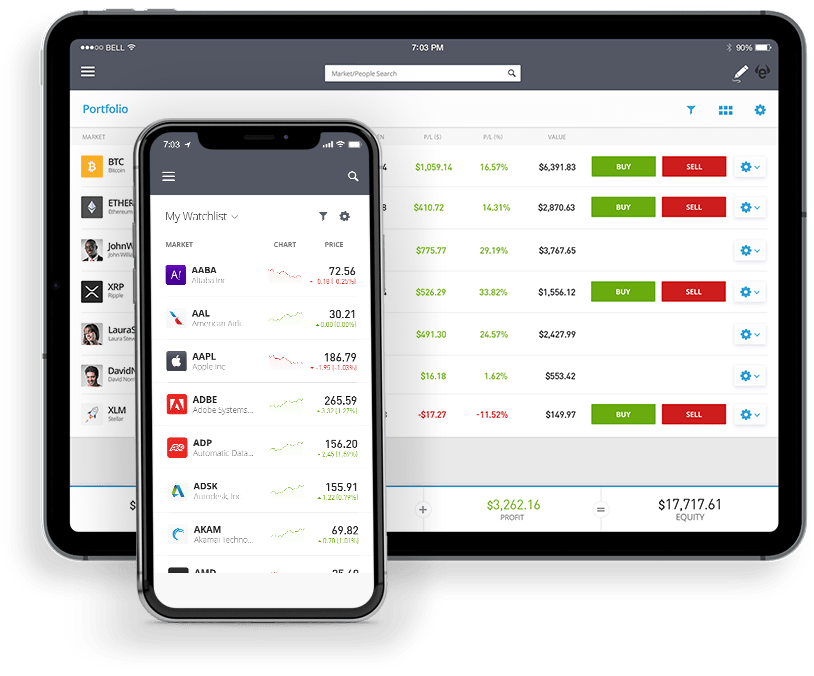 eToro offers access to stocks, ETFs, cryptocurrency, commodities, and other assets to traders all over the world. It's powerful and easy to use.
For these reasons, more than 20 million users use eToro.
And unlike other brokerages, eToro unlocks the power of social investing by allowing you to communicate and share ideas with other traders. Additionally, its Copy Trader feature allows you to take the exact trades of some of the best-performing traders on the site. This feature is a game-changer. Here's our complete eToro copy trading review.
Whether you're an experienced trader or brand new, eToro is one of the most complete brokerage solutions (check out our list of the best trading platforms for day trading).
eToro is a multi-asset investment platform. The value of your investments may go up or down. Your capital is at risk.
Not only is eToro a great broker, they also have a Market Simulator – an invaluable tool for new traders…
2. A Stock Market Simulator: eToro
Price: Free
Part of the reason eToro comes in as my #1 broker is because of its Market Simulator.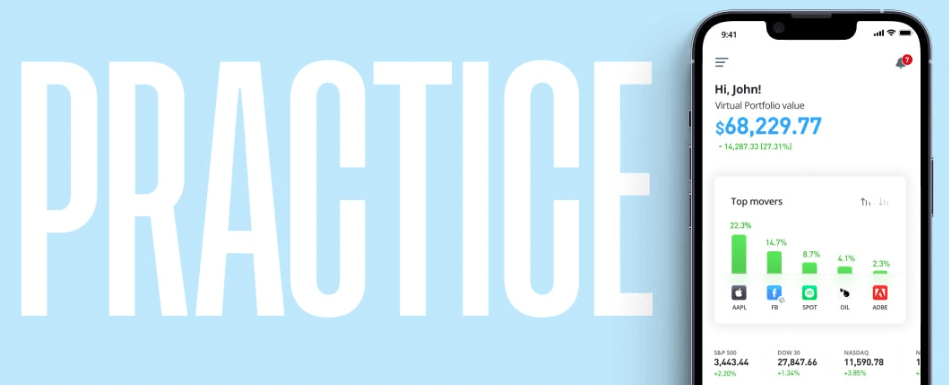 Open a demo account and start trading with $100k in virtual funds. You can practice your orders, try investing in different assets, start discussing ideas with other traders, and learning trading strategies from top investors all without risking any of your own money.
For new traders, this is the single best education you can get – and it's completely free.
If I would have used a stock market simulator when I was learning how to trade I would have saved myself thousands of dollars in losses and dramatically shortened my learning curve. I cannot stress enough how valuable this trading tool is.
You'll also get exposure to using eToro's platform (rated as the best stock trading app by WallStreetZen's editorial team) and learn the process of placing orders.
After testing a variety of indicators and trading strategies to find what combination works the best for you, eToro allows you to easily switch your account from 'Virtual' to 'Real' and start generating profits. And if you ever want to test out a new strategy or technical analysis tool for stocks, simply toggle your account back to 'Virtual' mode.
eToro is a multi-asset investment platform. The value of your investments may go up or down. Your capital is at risk.
3. A Charting Software: TradingView Pro+
Price: $17.95/month (when billed annually), after a 30-day free trial
Now that you've got a brokerage account to actually place trades and (hopefully) a demo account where you can practice trading risk-free, it's time to learn how to chart.
Successful charting is what profitable day trading boils down to – you need to learn how to accurately predict future price movements.
And to chart successfully, you need a fast, reliable, and easy-to-use software.
TradingView is the best charting software in 2022.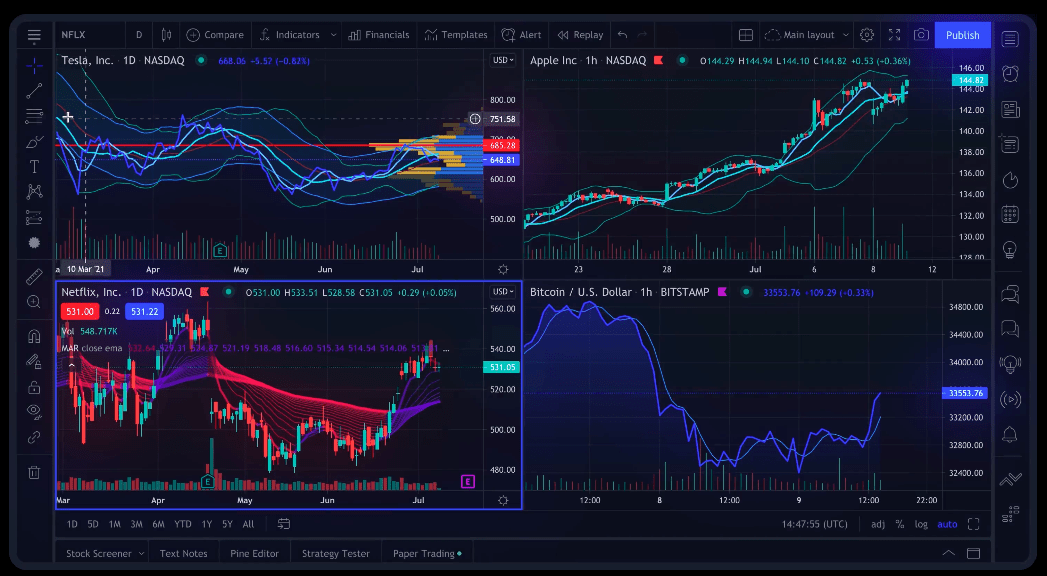 TradingView is used by more than 30 million traders worldwide to scan, chart, and spot opportunities. It has a complete feature set (12 chart types, up to 8 charts per tab, bar replay, spreads, 100,000+ indicators, 50+ drawing tools, multi-timeframe analysis, custom scripts, custom time intervals, and more – and it's lightning fast.
Set alerts, talk to other traders, backtest strategies, get real-time news, analyze comprehensive financial data, and more.
If all this seems like a lot (and overkill), it is for new traders. However, if you stick with trading you will love all of this functionality – you'll never need to consider switching to another charting platform.
TradingView also allows you to connect to brokers and place trades from directly within the platform. It also has a paper trading simulator (similar to eToro's) so you can practice trading with virtual funds.
Although there's a free version of TradingView, it is very limited. You can only view 1 chart per tab, use just 3 indicators per chart, and cannot customize time intervals.
TradingView is, in my opinion, the best swing trading software.
For the right amount of functionality at a great price, I recommend TradingView Pro+. Try it with a 30-day free trial:
Interested in learning more about TradingView? Read my complete TradingView review.
4. A News Source: Benzinga Pro
Price: $27/month (for Basic) or $177/month (for Essential), after a 2-week free trial
Day traders are always on the lookout for stocks with unusually large volume to trade.
One of the most frequent reasons for outsized volume is a news catalyst. Earnings beats or misses, recalls, test results, big purchase orders, analyst upgrades – the list goes on.
Each one of these is an example of a news event that can send a stock skyrocketing or crashing. The best traders have access to reliable information that alerts them in real-time of possible opportunities to ride big catalysts.
The best news source provider is Benzinga Pro.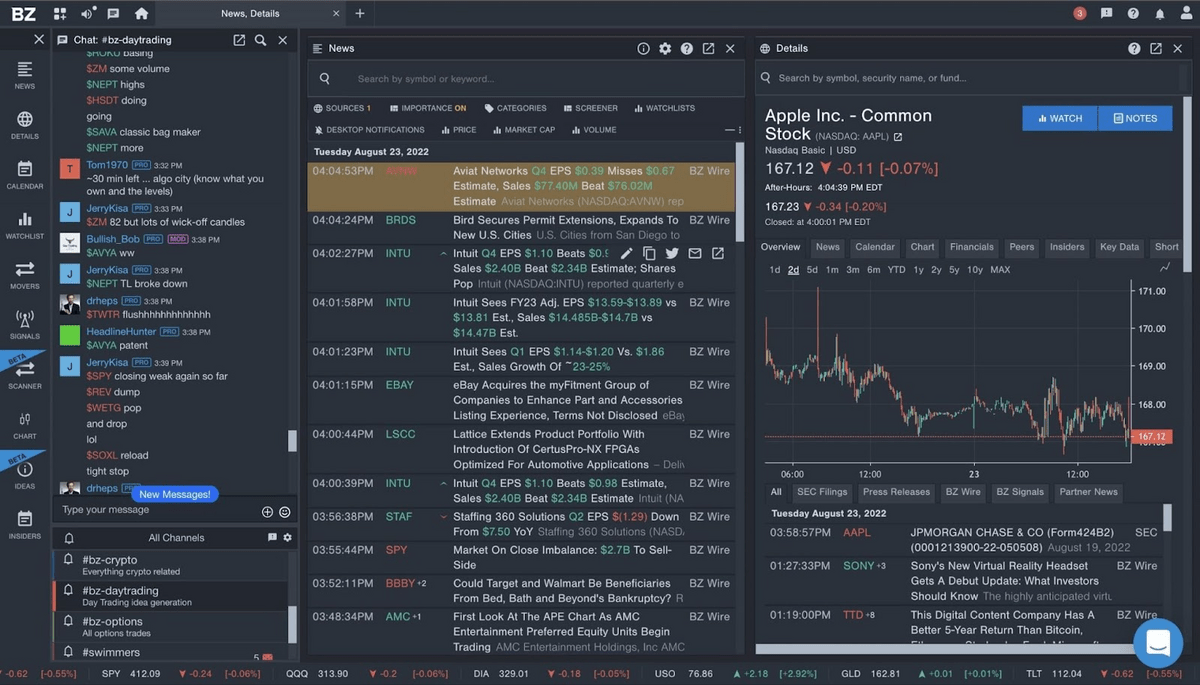 Be the first to know of exclusive stories and never miss a market-moving headline. You can set up alerts on your desktop or mobile device.
In addition to the latest breaking news, there is also a social component to Benzinga Pro. Many professional day traders share real trades throughout the day so you can copy their trade or learn from their analysis.
I would recommend starting your 2-week free trial on Essential and then downgrading to Basic if you're not finding value in the more expensive service.
5. A Stock Screener: Benzinga Pro or TradingView Pro+
Price: Free
Just like with eToro, we're going to double dip and leverage our existing subscriptions by using either Benzinga's or TradingView's screener.
Instead of scanning for tickers across numerous headlines, a good screener will compile all of the stocks making the biggest moves and show the volume, price, and other data to help you quickly decide whether you should take a look at its chart for a potential entry.
For example, here's a look at Benzinga's screener: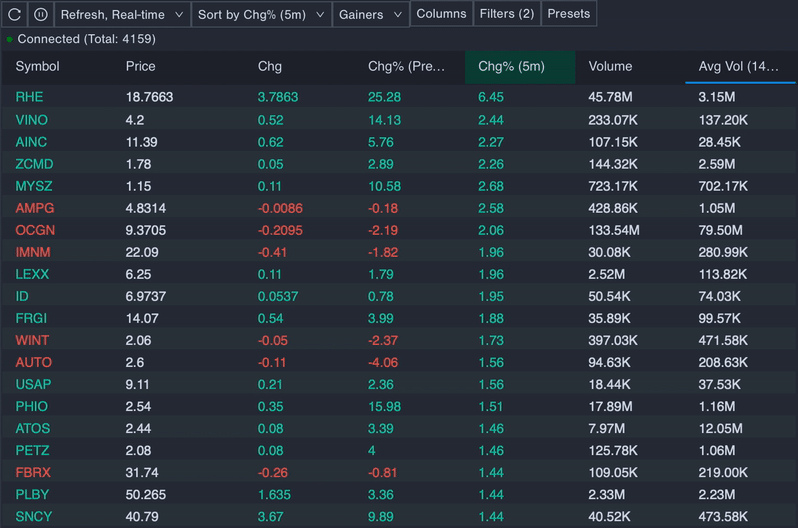 So use the screener from your existing Benzinga Pro or TradingView Pro+ subscription to scan and identify potential trade ideas in seconds.
6. A Trade Journal
Price: Free
The best traders are the ones who trade with the least emotion. If you want to become a profitable trader, you need to track your trades.
Here's the reality: You will re-learn every trading lesson multiple times before it actually sinks in. By writing down your trades, you learn faster and are forced to trade more objectively.
So grab a pen and piece of paper.
Write down your entry, exit, why you took the trade, what you saw, how it played out, and what you could have done differently.
I also write down my personal rules on every page so I cannot ignore them. Here's an example page from my trade journal: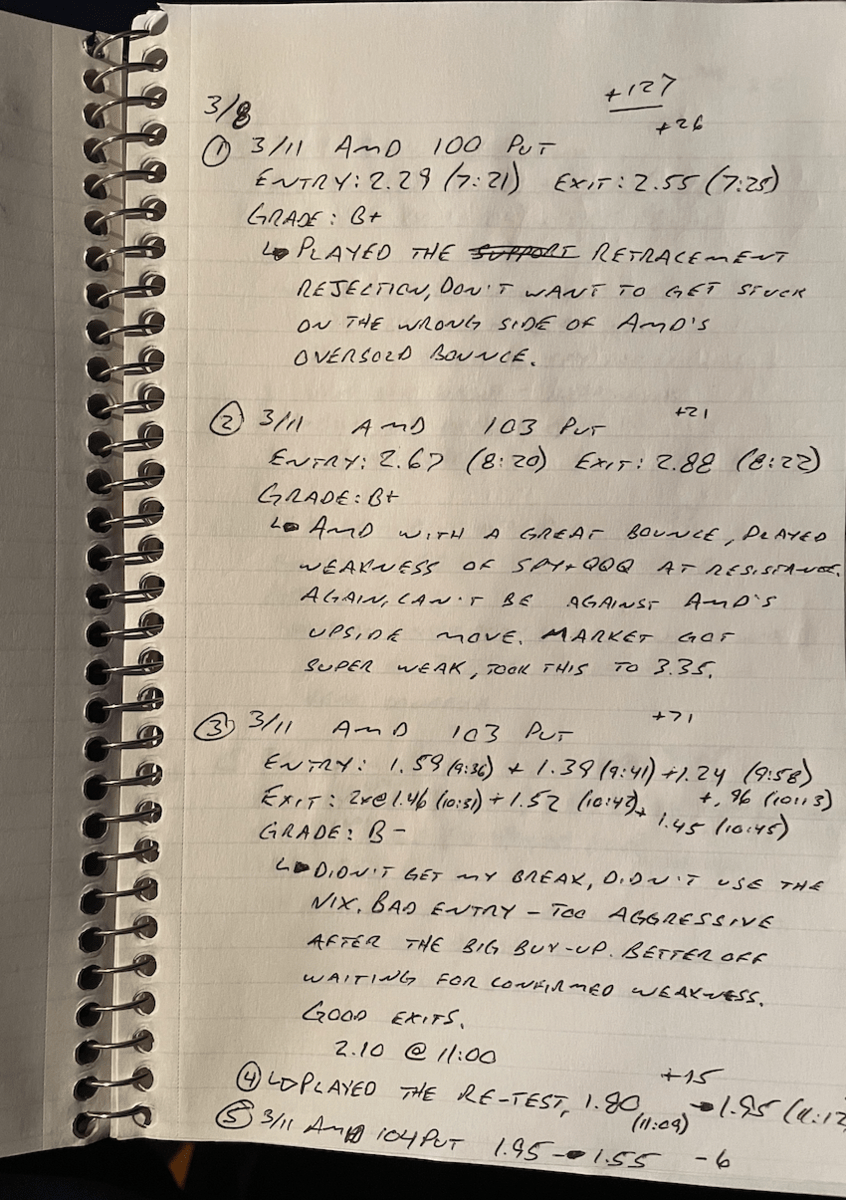 A trade journal is one of the most underrated tools for traders – it's simple, but it's highly effective. I didn't appreciate the effectiveness of this little tool until I tried it for myself – there's a reason almost every experienced trader recommends using one.
7. Trading Education: Investors Underground
Price: $1,297
Yes, I'm really recommending a trading program that costs nearly $1,300, but hear me out.
Nathan Michaud is a world-class trader and educator. In 2004, he founded Investors Underground to provide access to video lessons, pre-market broadcasts, trade recaps, and a number of other stock trading resources for members.
Today, Nathan helps complete novices and veterans with decades of experience.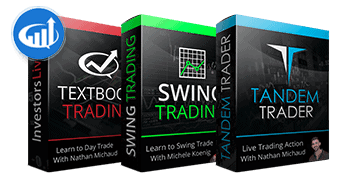 The core membership cost is $297/month which will grant you access to everything listed above.
Beyond that, you can purchase 3 trading courses with more than 25 hours of stock trading education. You'll learn:
These 3 courses are sold in a bundle for $1,000 and are only available to IU members.
Yes, it's expensive, but Michaud is revealing all of his trading strategies and secrets which have earned him millions of dollars in profit.
Just take a look at his reviews – you'll see a plethora of beginner traders who quit their jobs and started trading full time because of IU and Michaud's lessons. For them, that $1,297 is the best investment they ever made.
All that said, a stock-trading e-course isn't absolutely necessary, which is why this category is #8 on this list.
However, a premier education can save you from "figuring things out on your own", an expensive and headache-inducing way to learn how to trade.
8. A Mobile App: thinkorswim
Price: Free
I highly recommend trading from a computer and (ideally) with multiple screens.
But if that's not an option or you also want a way to chart and trade on-the-go, you can download TD Ameritrade's thinkorswim app.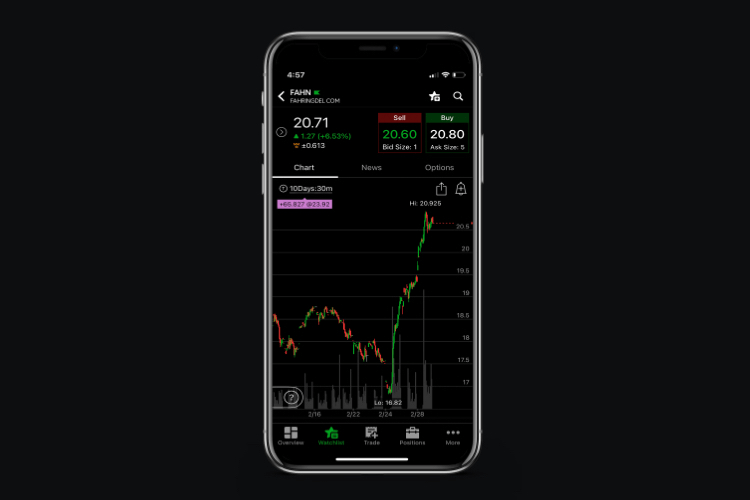 TD Ameritrade has a very popular charting software called thinkorswim. I prefer TradingView for charting (mainly because of performance, ease of use, and the design) but thinkorswim is an excellent alternative. Unlike TradingView which is web-based, thinkorswim is primarily a downloadable program for computers.
However, TD Ameritrade also converted its program into a mobile app – and it actually works really well.
Despite the small screen size, charting, adding indicators, drawing trendlines, and placing orders on the app is surprisingly functional.
If you're a day trader and need a mobile charting solution, the thinkorswim app is miles ahead of the competition.
thinkorswim is the top-rated choice for free charting on my list of the best platform for swing trading.
9. Your Favorite Technical Indicators
Price: Free
Any list of the best technical analysis tools for stocks should include indicator recommendations.
Indicators are a trader's best friend.
Technical indicators are what traders use to predict price movement and typically involve measuring price action and/or volume over time.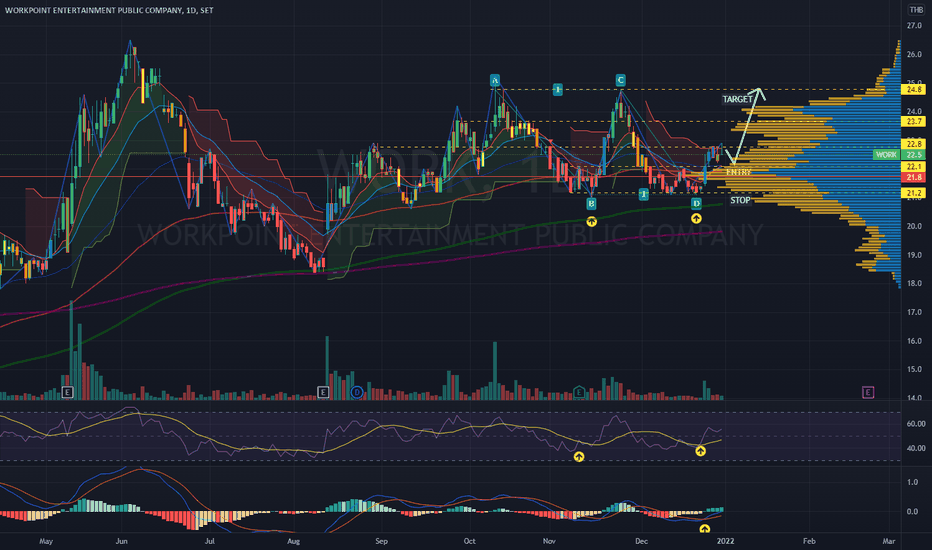 When learning trading strategies, what you're really learning is how traders deploy specific combinations of indicators that complement one another.
You should experiment with many different indicators and use them on different timeframes to develop your own strategies to determine what works best for you.
Personally, I'm a fan of volume indicators – here's an article I wrote on the best volume indicators.
And if you're looking for a place to start testing some indicators, remember to grab your free 30-day trial of TradingView Pro+.
Final Word: The 9 Best Tools for Trading
Every successful trader has a stack of technical analysis tools for stocks they rely on. Without these tools, it's hard to imagine even the best traders in the world being able to generate consistent profits.
As a new trader, you need the same tools as the veterans.
The above is my list of the 9 best tools for trading in 2022. Each one fills a specific need you'll have as an investor and are all tools I currently use for my own day trading.
And that stack will cost you just $44.95 or $194.95 per month (unless you decide to also invest into Nathan Michaud's trading course). Can't beat that!
Even the $17.95/month for TradingView Pro+ is free for the first 30 days and the $27/month for Benzinga Pro is free for the first 14 days!
The most valuable tool on this list is the market simulator – and it's completely free to use.
If you're just beginning your trading journey, I cannot recommend practicing on a market simulator highly enough. The experience it gives you (at absolutely no cost) is unparalleled. You can learn so much about day trading and how your emotions affect the decisions you make without risking a dime of your own money.
Starting from scratch? Ready my article on how to learn about stocks.
---
FAQs:
What tools are used for trading?
Traders need a brokerage account, a charting software and technical indicators, a news provider/screener, and a trade journal.
Beyond those 4 essential trading tools, I also recommend practicing on a stock market simulator, educational courses, and a mobile charting app.
What tools are needed for day trading?
There are 9 tools for day traders: A brokerage account, a stock market simulator, a charting platform, a news source, a stock screener, a trade journal, a trading ecourse, a mobile app for charting, and some technical indicators.
Which tool is best for stock trading?
The best tool for stock trading is a stock market simulator.
I recommend eToro's platform as the best place to practice trading with virtual funds.
What is the tool used for trade analysis?
A charting software is the tool used for trade analysis.
My favorite charting tool is TradingView Pro+.
Where to Invest $1,000 Right Now?
Did you know that stocks rated as "Buy" by the Top Analysts in WallStreetZen's database beat the S&P500 by 98.4% last year?
Our March report reveals the 3 "Strong Buy" stocks that market-beating analysts predict will outperform over the next year.