Our editorial team uses a strict editorial review process to compile all reviews, research, and evaluations of any kind. Our company, WallStreetZen Limited, is supported by our user community and may receive a small commission when purchases are made through partner links. Commissions do not affect the opinions or evaluations of our editorial team.
Property is expensive. Land is expensive. If you don't have piles of money lying around, how are you supposed to get into real estate investing? I'm glad you asked!
I'm here to explain how to invest in real estate with no money. Well, not no money, but practically no money. And I've personally used several of these, so I know they work.
I put together this list with new investors in mind. But even if you have some experience in real estate, I've included a few less common options that you might not have thought about.
How to Invest in Real Estate With No Money in 2023
The bottom line: There are few ways for you to invest in real estate with "no" money.
However, there are plenty of ways that you can leverage assets you already own or get clever with small investments to gain serious real estate exposure. In this article, you'll discover some of the best ways.
How to Invest in Real Estate With Little or No Money
Three top picks…
Plus, expand your knowledge of small-investment real estate opportunities — learn the pros and cons of investing in stocks vs. real estate.
1. Crowdfunded Real Estate
Crowdfunded real estate isn't a perfect solution to the question of how to invest in real estate with no money … But it's pretty close.
Buying into a crowdfunded real estate property is kind of like going in on an investment property with your friends, except instead of your friends, it's a bunch of strangers online.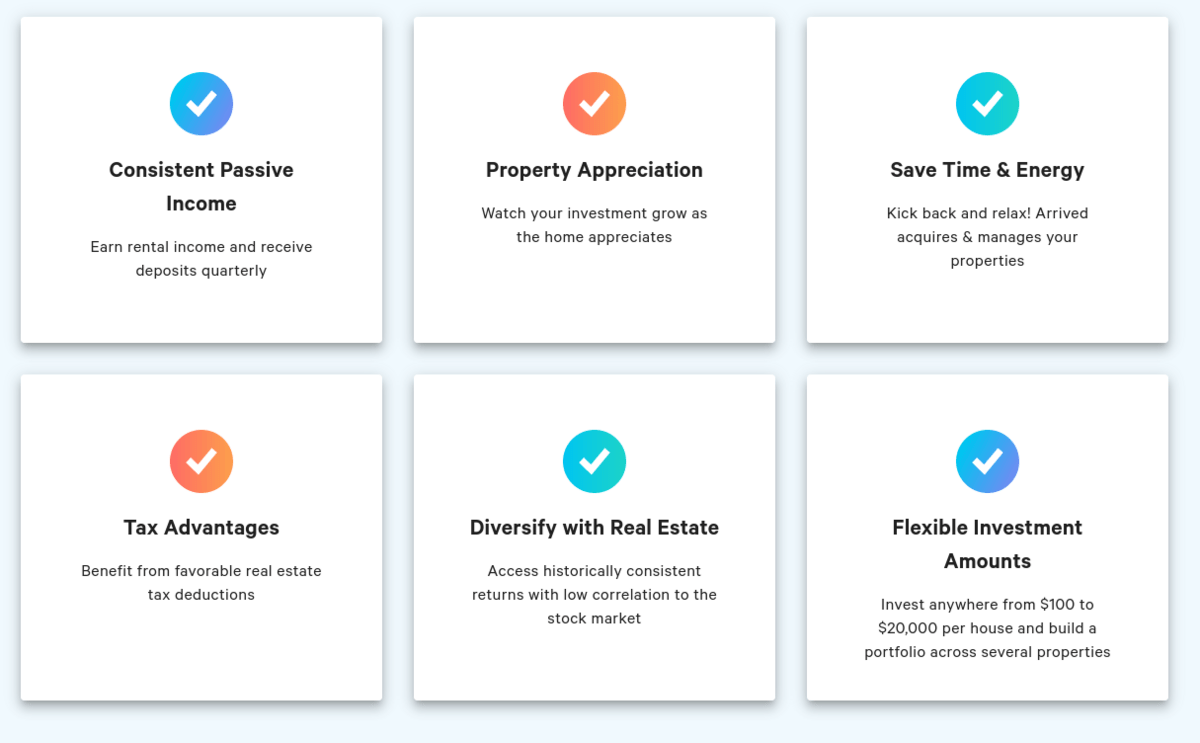 The main advantage of the crowdfunding model is that you can get started for as little as $10 on some platforms.
You also get exposure to an appreciating asset without the headache and hassle of dealing with owning and managing a property yourself.
If you don't have the money to purchase an investment property on your own, I encourage you to check out some crowdfunding platforms. Here is a quick look at two of my favorites:
Best Low-Cost Crowdfunding Real Estate Platforms
Arrived Homes
Arrived Homes lets you get started with just $100, making it the platform I recommend to most people who are just starting out. You can ease into real estate investing with a small stake to learn the ropes before going all in.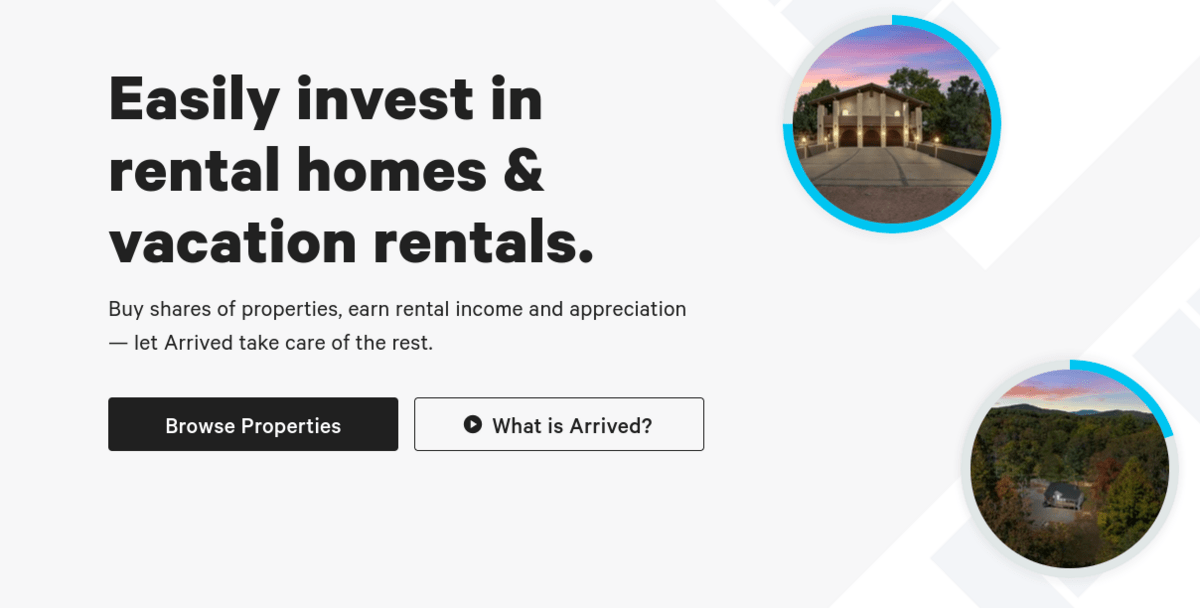 Arrived Homes takes the worry and headache out of real estate investing by handling all of the day-to-day maintenance and operations. All properties are managed under an LLC, so individual investors aren't exposed to any liability.
If you're looking for the lowest friction way to get into real estate, Arrived Homes is the way to go.

Fundrise
Fundrise is a company that offers crowdfunding investment opportunities alongside eREITs and eFunds. Fundrise has an unbeatably low minimum investment of just $10, so there's no excuse not to check it out.
Fundrise's online platform is easy to use and makes it simple to get started, but you may find navigating the company's more advanced investment opportunities makes it a bit more complicated than Arrived Homes.
Still, it's hard to argue with a $10 minimum, and it's a great choice for a first step into low-cost real estate investing.
2. REITs
Real Estate Investment Trusts (REITs) own a basket of properties and allow individual investors like you and me to purchase shares of the income they generate.
I always recommend REITs to people with experience in stocks since investing in REITs should feel familiar to them. Make sure you understand the strategy an REIT uses before you make an investment. REITs can specialize in different areas of real estate, just like how ETFs focus on specific sectors.

I like Fidelity for REITs, but Fundrise is also a great option.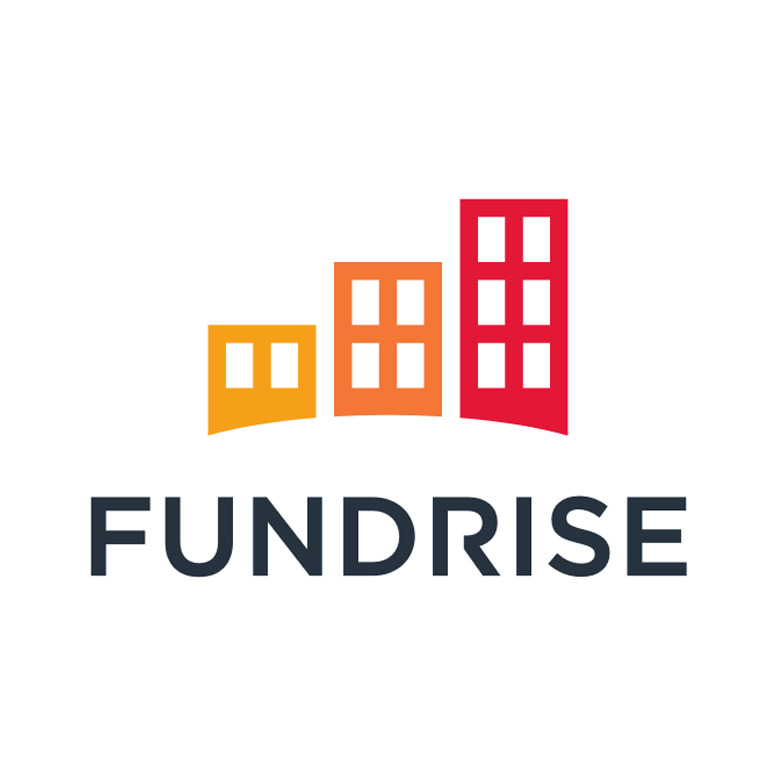 Fundrise's eREITs invest in real estate equity, so you won't get exposure to debt products like commercial mortgages, but otherwise, they're one of the best methods of investing in real estate with no money. (Or at least very little money.)
3. Wholesaling
As a real estate wholesaler, you act as a middleman between the buyer and the seller. You make money on the difference between the price the buyer pays you compared to the price you contracted from the seller.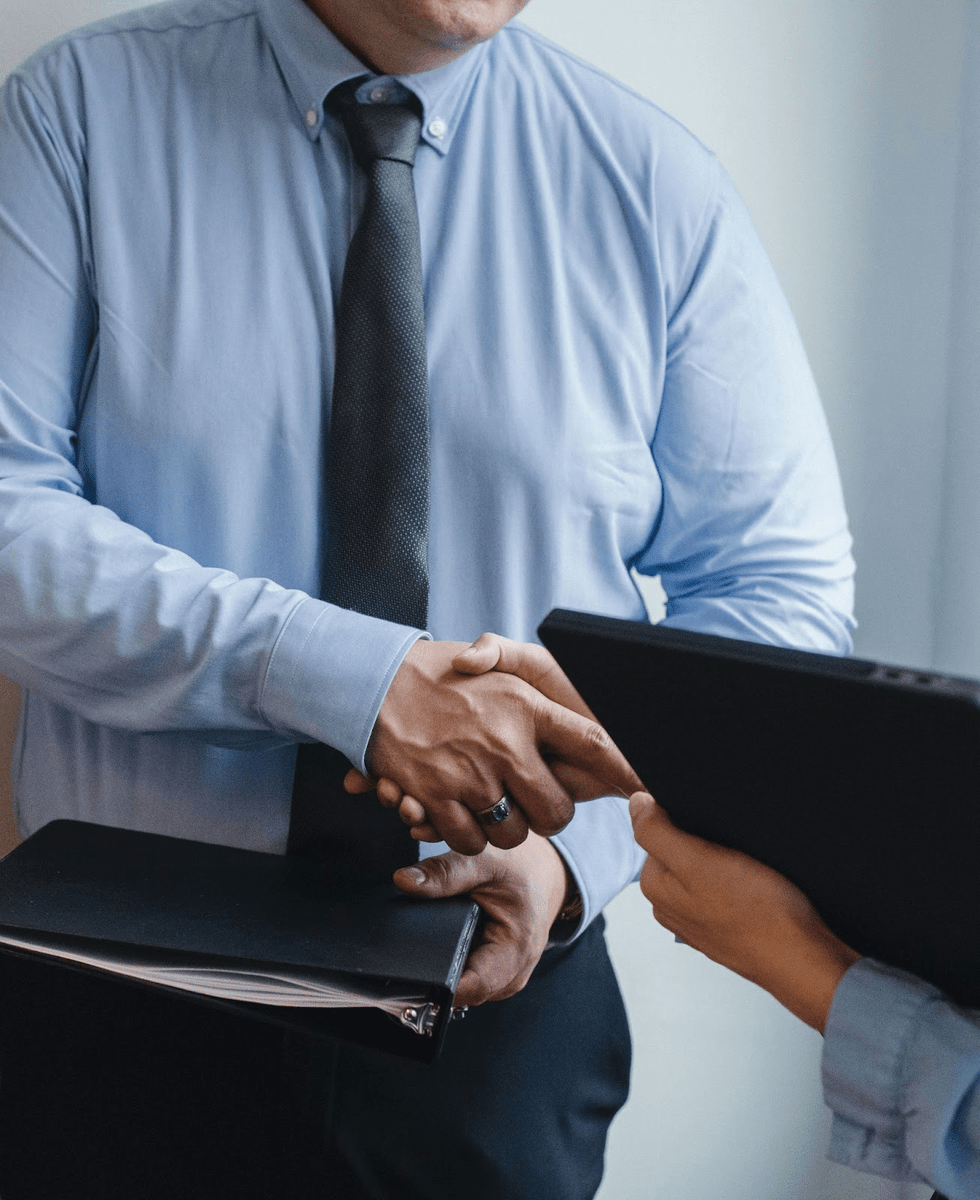 Wholesaling has a steeper learning curve, and I don't recommend it if you're just starting to learn about how to buy a house with no money. You never actually own the property, so you don't need as much capital to get started.
If you're thinking about getting into wholesaling, there are a few things I should warn you about:
Legal requirements to become a wholesaler differ by region, so you'll have to do your homework to make sure you don't get fined.
You should have a contingency plan for deals that go sideways. Deals can fall through at the last minute, and getting caught off guard can leave you in a world of financial hurt.
4. Equity Partnerships
Equity partnerships are a great option if you have a bit more cash to throw around and are willing to invest with partners.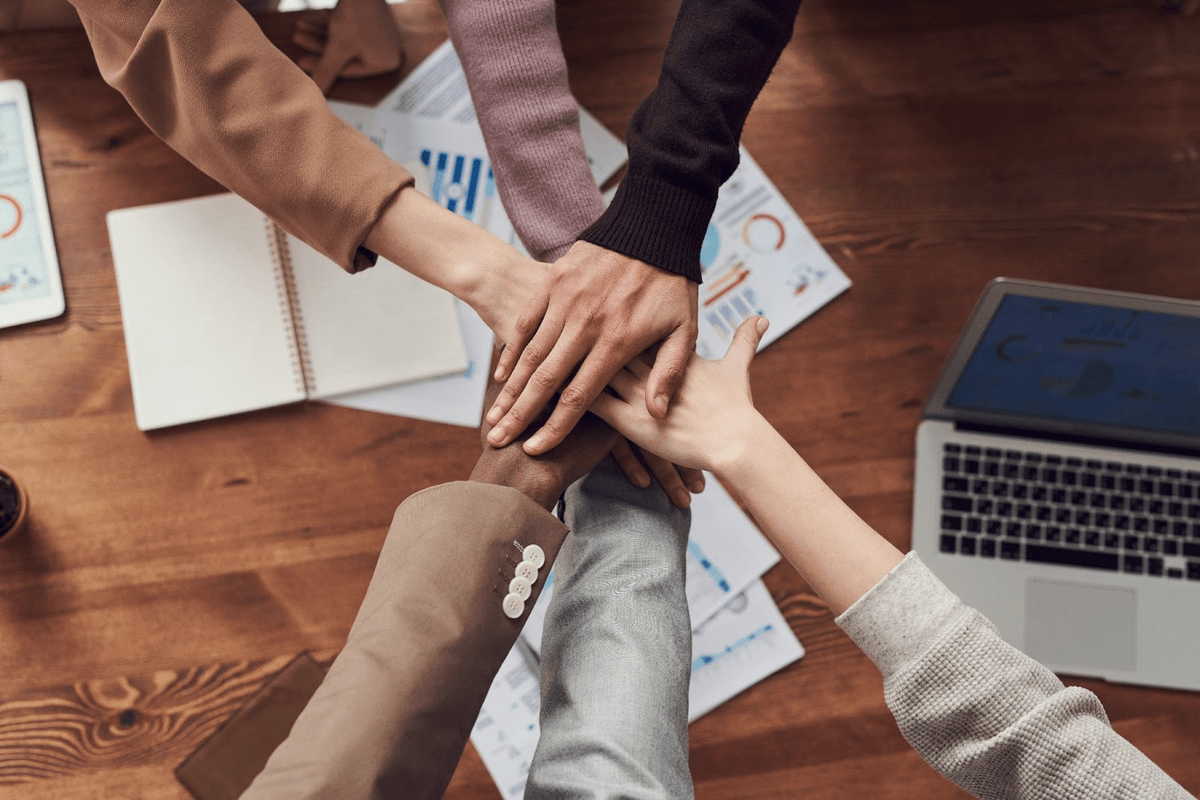 Investing in real estate as part of an equity partnership is like a more personal form of crowdfunding. Investors in an equity partnership almost always know each other, either from a previous business venture or through their personal lives.
In general, I don't recommend entering an equity partnership with people you don't know since trust and compatibility play a major role in determining the success of the investment.
I like to think of equity partnerships as a stepping stone from the very low-cost options like crowdfunding and REIT investing to owning land or a property entirely on your own.
One area where an equity partnership can help is if you're trying to learn how to buy land with no money down.
A partnership might give you an opportunity to gain a share in an investment property by offering skills and time rather than cash equity.
5. Government Loans
A less common way for people with limited capital to get into real estate investing is to apply for certain types of government loans.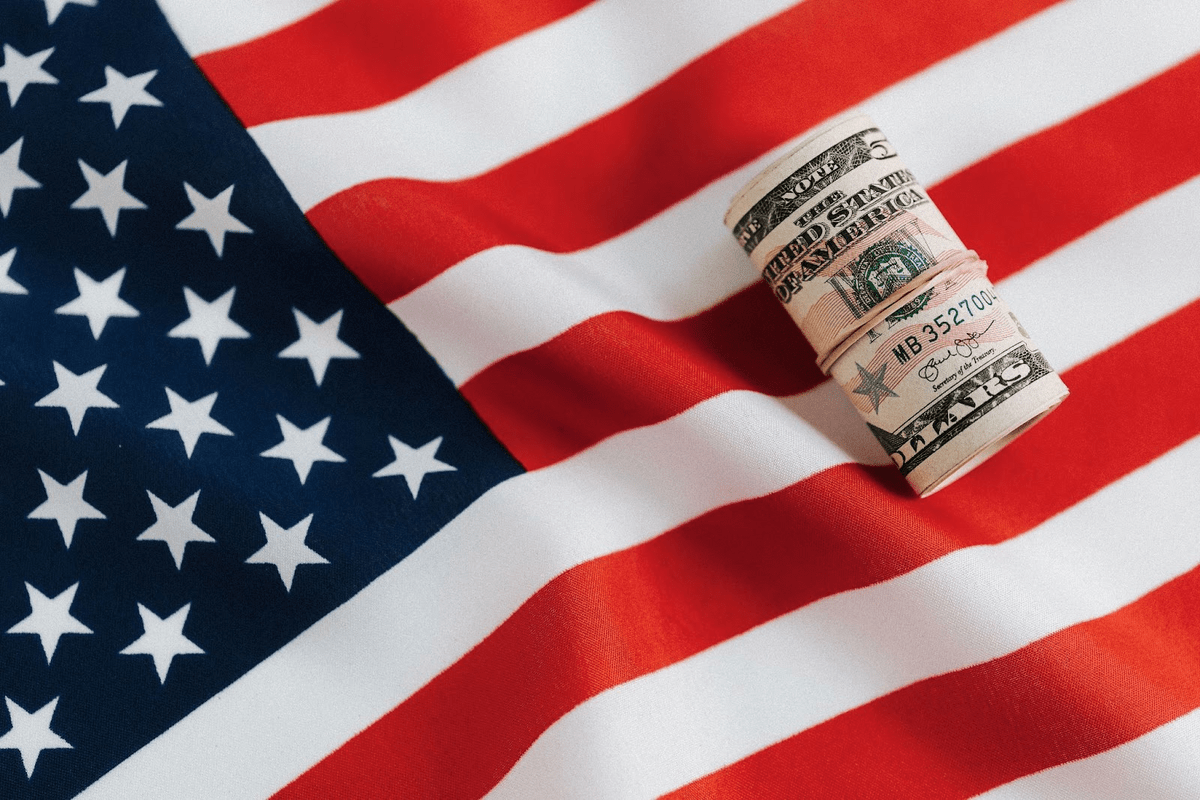 You might be familiar with some government loans like FHA and VA loans, but these are only applicable for primary residences. You can still use an FHA loan to purchase a multi-family home as long as you live in one of the units.
Additionally, you can apply for certain grants designed to help real estate investors afford to build low-income housing. I'm going to go out on a limb and say if you want to learn how to buy land with no money, you're probably not considering financing a housing development.
The bottom line is that the only way to make government loans work for real estate investing is if you purchase a multi-family home and live in one unit while renting the others. This practice is called "house hacking" — I'll cover it in more detail in just a little bit.
6. Home Equity
If you already own a home, leveraging the equity you've built can be an entry point for investing in real estate.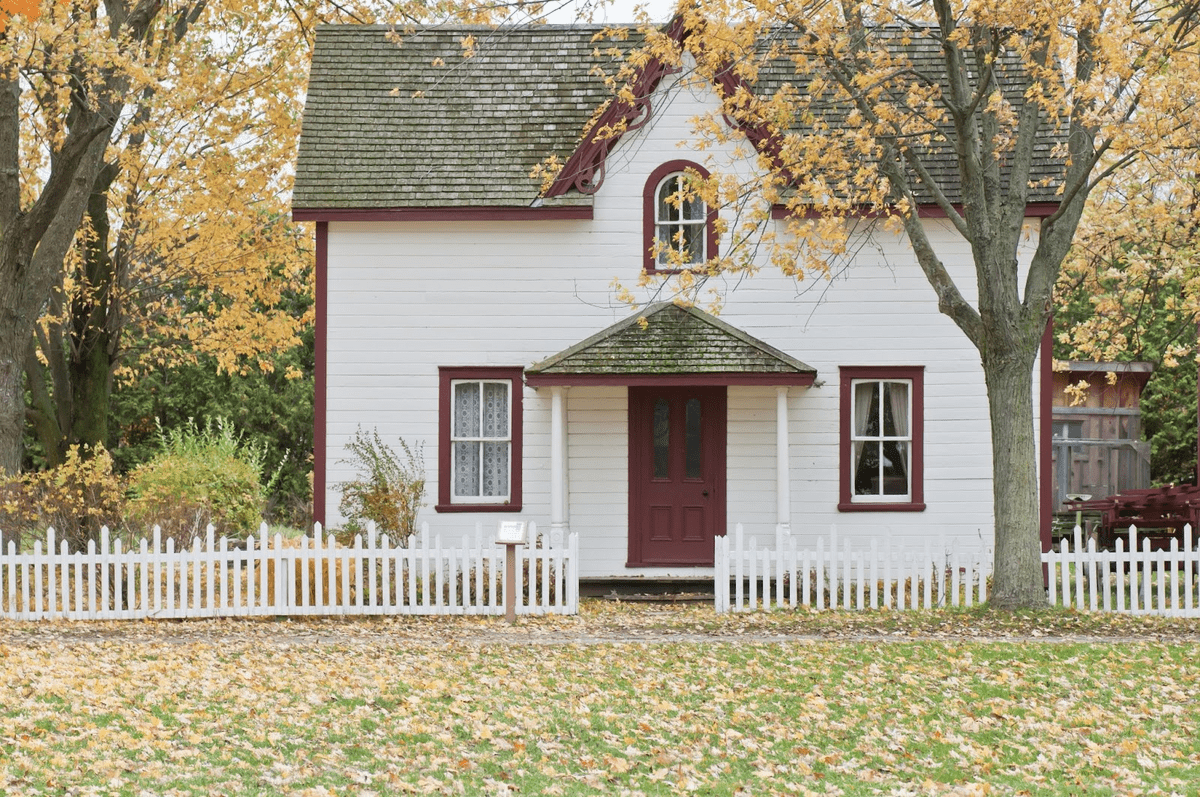 A home equity loan uses your home as collateral, which means you need to think long and hard about whether investing that money in real estate is a good idea. Home equity loans don't have restrictions about using the money to purchase real estate. But if you can't pay the loan, you risk losing your home.
As long as you can weather a downturn in the real estate market, a home equity loan is an easy way to acquire money for a down payment or for a share in an equity partnership.
7. Lease Option (Option-to-Buy)
You know how you can lease a car and then decide to buy it when the lease is up instead of giving it back? You can do the same thing with houses — kind of.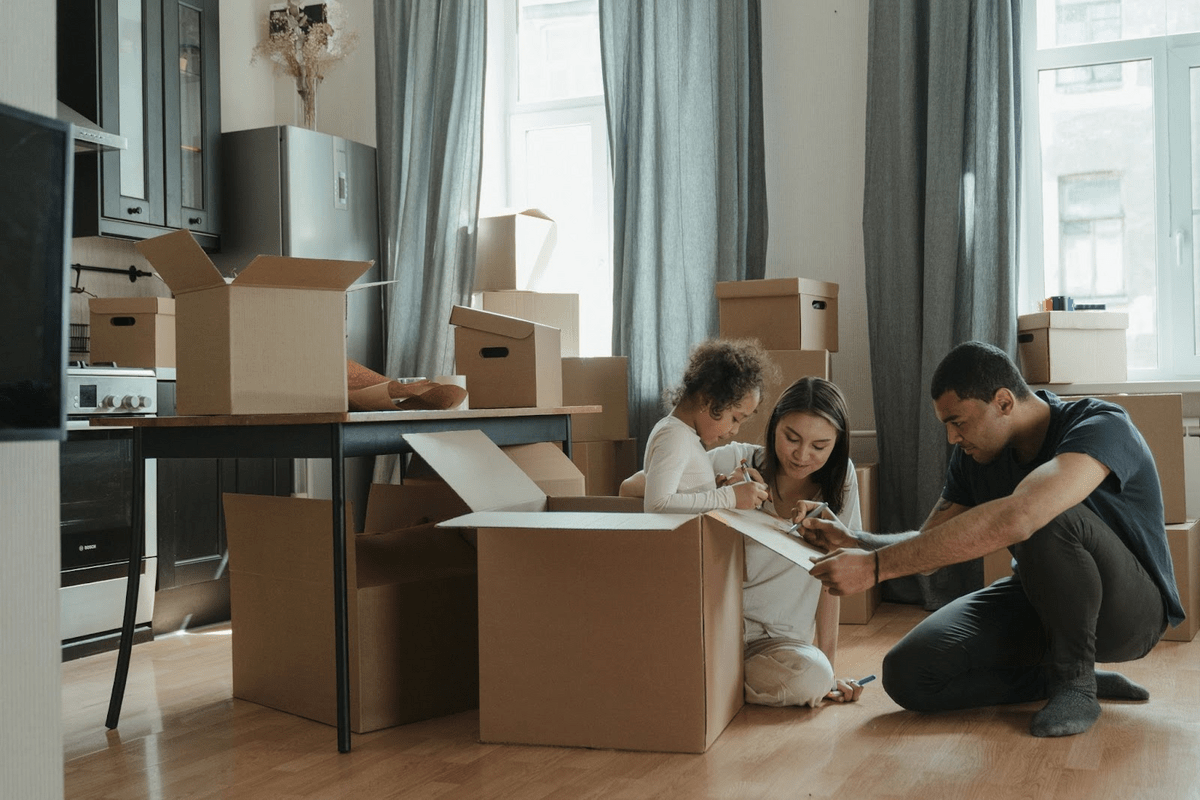 A lease option — sometimes called an option-to-buy contract — is an arrangement where a tenant pays a property owner for the right to purchase a property at some later date. This is a popular option for people who don't want to rent but can't afford a down payment.
Most rent-to-own contracts stipulate that the upfront fee for the option to buy goes towards the purchase price of the property. Even better? Some percentage of the monthly rent you pay usually goes towards the purchase as well; it's like renting but where you're not throwing your money away.
Lease options are perfect for people who need a place to live and who want to invest in real estate with little to no money.
8. House Hacking
House hacking is when you live in one unit of a multi-family home while renting out the others to generate income.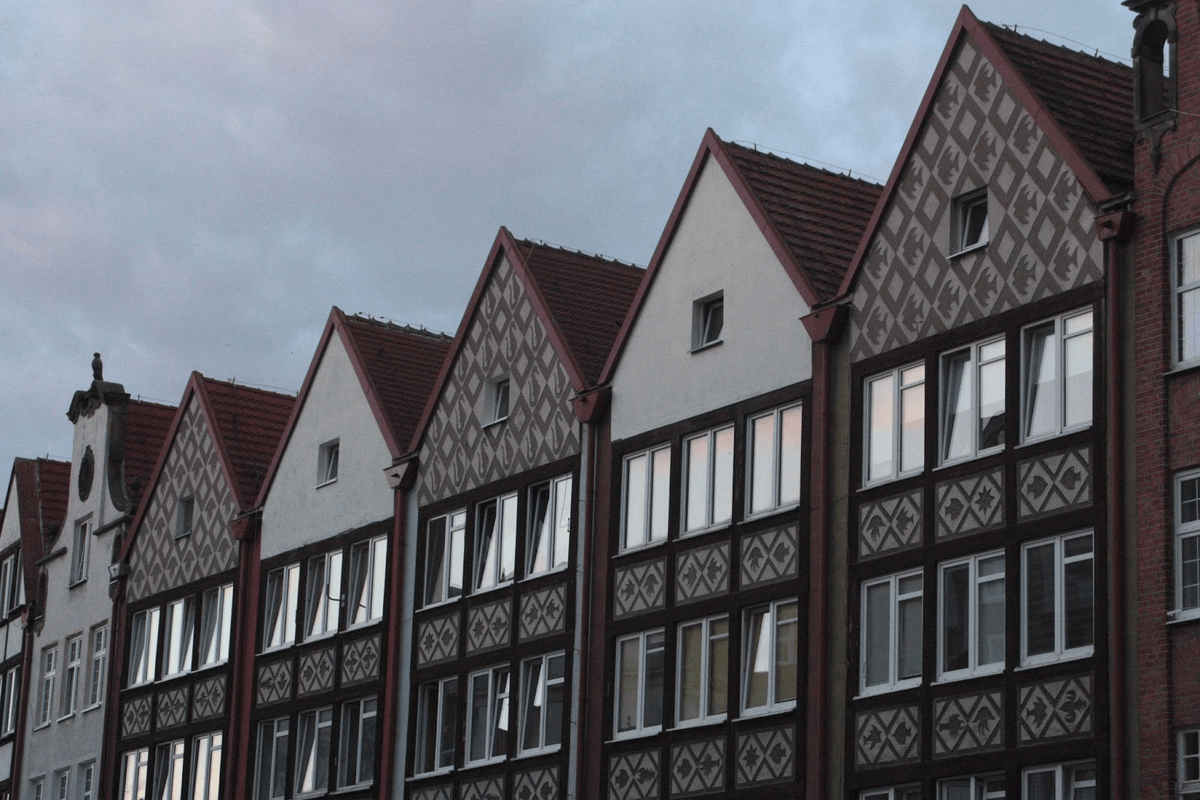 The best part about house hacking is that, unlike computer hacking, you don't have to wear a black hoodie or say "I'm in" while you do it.
Seriously though, the actual best part about house hacking is that the income you generate from renting the other units offsets your mortgage, making it easier to build equity quickly. Once you pay off the mortgage, the rental income is all yours.
Purchasing a multi-family home might be out of reach for you right now. But consider that house hacking also provides you with a primary residence. If you combine house hacking with some of the other methods on this list, you can get off the ground quickly and start basking in that glorious passive income.
9. Microloans
Microloans are small, short-term loans often used by small businesses to generate startup capital.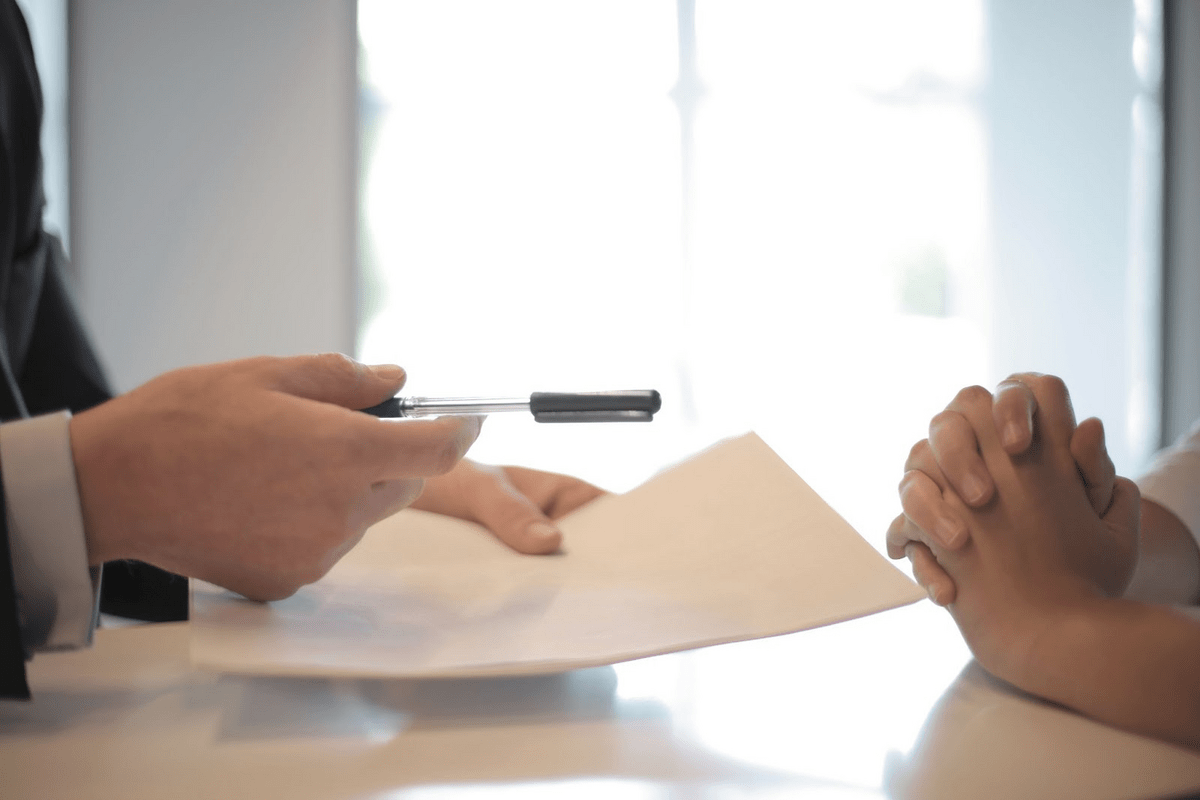 Microloans are more commonly used by small businesses than real estate investors, but the concept is similar. The idea is to finance the purchase of a property with a relatively small loan to cover part of the down payment or the initial costs of getting a property ready to rent.
There isn't a specific maximum value a loan must fall under to be considered a microloan, but $50,000 is a common threshold.
If I'm being honest, I'm torn about including this one. In general, this type of loan isn't really great for long-term real estate investing.
If you're looking to flip a house quickly, a microloan might help you pay for materials and labor to get a renovation done, but the relatively high interest rates and short terms make it a poor fit for a long-term investment.
10. Private Money Lenders
One last option to consider is a private loan from a money lender, like a personal loan.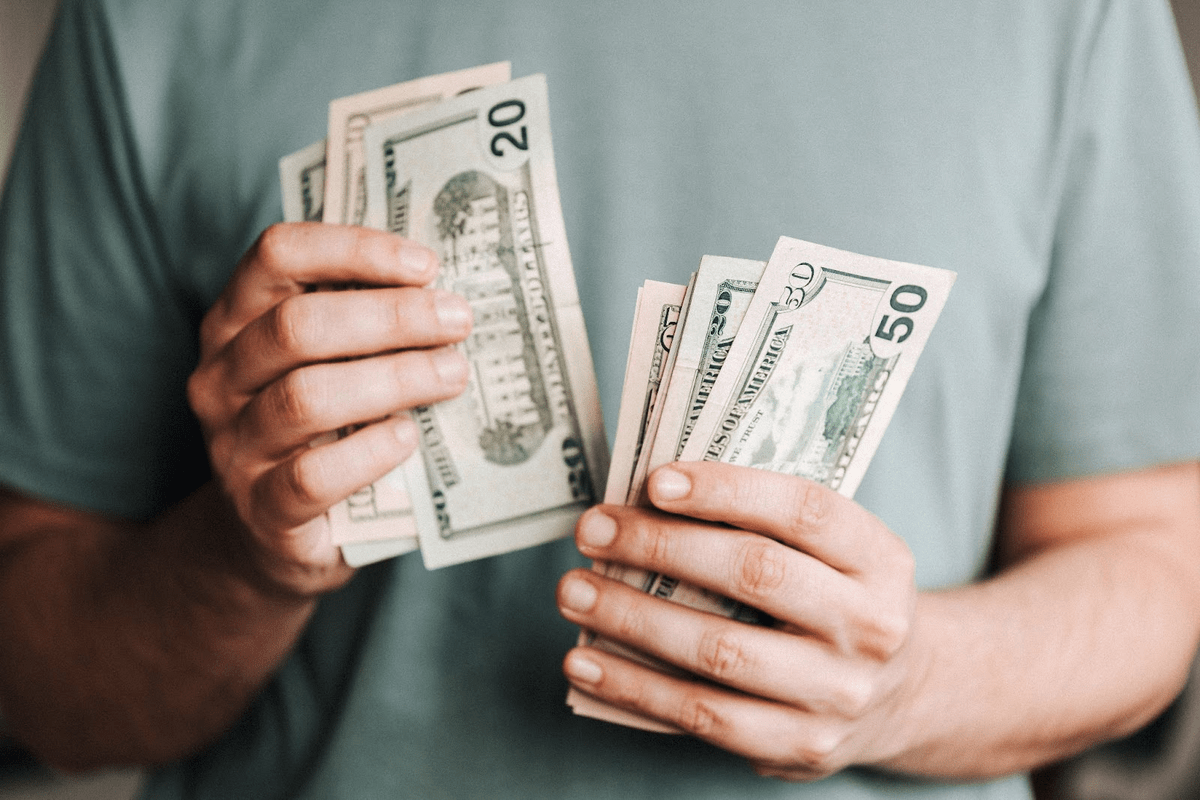 Private money lenders often have fewer restrictions and a greater appetite for risk. That means it's easier to get approved for a real estate investment loan than it is through a bank. Most private loans like this are limited to 12 to 18 months, and they usually have higher rates.
I only recommend going this route if you have no other options. If your real estate investment goes south or takes longer to start generating income than you thought, it's very easy to wind up underwater with a private loan.
Can You Borrow Your Down Payment?
Yes, you can! The most common way people do this for an investment property is through a home equity loan, as we discussed above. You can also borrow money privately from a money lender or borrow from retirement savings.
I would caution you against dipping into your retirement if possible since it's usually more beneficial to maintain the tax advantages you get from IRAs and 401(k)s.
Can You Invest in Real Estate With Bad Credit?
Maybe? It really depends on how bad your credit is. My advice is to work on improving your credit before investing in real estate beyond crowdfunding and REITs. If you want to purchase property yourself or as part of a partnership, make sure your credit is solid first.
The best way to improve your credit is to keep your debt-to-income ratio low by paying off outstanding loans and limiting further borrowing. Start by paying down your highest-interest loans first to slow down the rate at which your overall debt grows.
In the meantime, there's nothing stopping you from investing some extra cash in REITs or crowdfunded projects to gain a little experience.
How to Build Up Your Savings
It's totally fine to put real estate investing on the back burner while you build up your savings.
In my opinion, the easiest way to build up your savings is to open a high-yield savings account (HYSA).
CIT Bank has an excellent HYSA with competitive rates, a $100 minimum to open an account, and no maintenance fees. Putting your money in a CIT HYSA will help you save faster. That way, you can get started putting your money to work in real estate.
You could also consider opening a CD or investing your money in short-term treasury bonds.
In general, I recommend lower-risk investments for people who are saving for a down payment. Stocks can work for some people with a higher risk tolerance, but realize that the chances of losses delaying your real estate ventures are much higher.
Final Word: ​​How to Invest in Real Estate With No Money
Real estate is no longer just for the ultra-wealthy.
With crowdfunding platforms like Arrived Homes and Fundrise, REITs from Fidelity or eREITs from Fundrise, real estate investing is more accessible now than ever before.
If you're trying to learn how to invest in land with no money down, you might have some trouble. But getting started in real estate with as little as $10 is very possible in today's world.
---
FAQs:
How to start investing in real estate with as little as $500?
With $500, I recommend taking a look at crowdfunding platforms like Arrived Homes or Fundrise. Arrived Homes has a minimum investment of $100, while Fundrise lets you get started with just $10, if you can believe it.
How can I make money in real estate without owning?
You can get exposure to real estate through REITs, crowdfunding, or wholesaling without ever having to have your name on the lease. These methods have lower risk and lower reward than purchasing a property, so they are perfect for new investors looking to dip their toe in the real estate pool.
Can I invest in real estate without buying it?
Yes, you can invest in real estate without buying property directly. This is most often done through REITs or real estate crowdfunding platforms like Arrived Homes and Fundrise. These investment vehicles allow you to benefit from the real estate market without needing to manage or finance properties yourself and are the easiest way to get started, in my opinion.
Where to Invest $1,000 Right Now?
Did you know that stocks rated as "Buy" by the Top Analysts in WallStreetZen's database beat the S&P500 by 98.4% last year?
Our June report reveals the 3 "Strong Buy" stocks that market-beating analysts predict will outperform over the next year.