Our editorial team uses a strict editorial review process to compile all reviews, research, and evaluations of any kind. Our company, WallStreetZen Limited, is supported by our user community and may receive a small commission when purchases are made through partner links. Commissions do not affect the opinions or evaluations of our editorial team.
The average home price in the U.S. rose 8.4% in the last year. Ownership is out of reach for many people — which has increased demand for rentals.
From an investment standpoint, this presents an opportunity. If you're in a position to buy investment property, you could potentially build wealth every month by collecting rent.
But before you buy, you need to make an investment property down payment. Since investment property loans often work a little differently than traditional home loans, it's crucial to understand the nuts and bolts before you start browsing properties.
In this article, we'll explore a ton of key info about investment property loans:
What's the minimum down payment for investment property?
What if you don't have the down payment required for investment property?
And more…
Let's break it all down.
Looking for an investment property loan?
Stessa hooks up landlords with lenders —  plus, it provides a lot more.
After all, getting a loan is just the first step. Once you have a property, you need to manage it. Stessa is an all-in-one solution for property owners, featuring tenant screening software, rental applications, landlord banking and tax resources, and more.
Sign up for Stessa today and take some of the stress out of being a landlord.
Investment Property Down Payment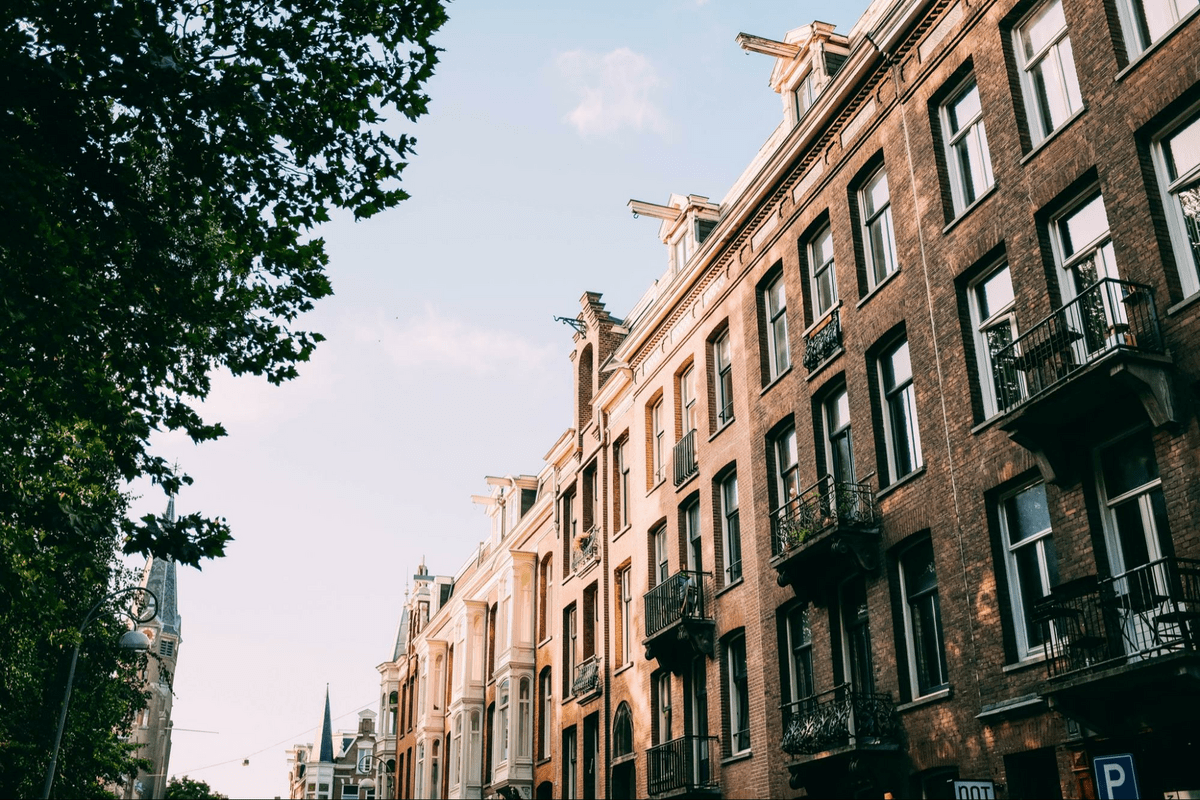 How much is the down payment on an investment property?
The bottom line: An investment property down payment is typically higher than if you're buying a primary residence. The typical down payment required for an investment property is 15-25%.
That said, your down payment may differ depending on factors like…
Credit score
Debt-to-income ratio
Property type
The specific loan program you use
Your down payment can be lower but lenders like to look for a higher LTV or loan-to-value ratio (what you can put down vs. the value of the property).
Why? Those with a higher LTV (less to put down) appear riskier due to the amount of skin they have in the game vs. those with lower LTVs (more to put down) show that they are willing to do more for the property.
Higher LTVs also come with higher interest rates and bigger loan fees to compensate the lender for the higher amount of risk they are taking on.
What's the Minimum Down Payment for Investment Property?
There are several ways you can go when it comes to investment property loans.
You can invest in a single-family home where the typical down payment is 15%.
You can invest in a multi-family structure (2-4 units) where the typical down payment is 25%.
If you're looking to live in the investment property you purchase you may be eligible for an FHA (Federal Housing Administration) Loan and have a down payment of 3.5%
Typically to qualify for a 15% down payment for a conventional loan on a one-unit property you will need:
A credit score of at least 700
Maximum 45% debt-to-income ratio
A minimum of six months of operating cash in reserves
Investors who have shown to be liquid and more financially stable are typically given preference.
All told, most investors typically put around 20-25% down for an investment property.
Don't Want to Be a Landlord?
Crowdfunded real estate opportunities allow you to reap the benefits of rental properties and other real estate opportunities without actually buying property. Here are some of our favorites:
Arrived Homes: With a minimum investment of just $100, you can invest in residential rental properties — expected returns range from 3.2 to 7.2% annually.
Fundrise: With a minimum investment of just $10, investors can use an intuitive app to invest in proprietary REITs. Expected returns range from 5.4 to 23%.
AcreTrader: This one's a little different — but if you're an accredited investor, this pioneering platform lets you invest in an asset that's typically out of reach for the average investor — farmland. The minimum investment of $10K and accredited status may rule it out for some, but we consider it one of the best investments for accredited investors.
Keep reading — we'll delve into all of these platforms in more detail in a little bit.
Other Fees and Considerations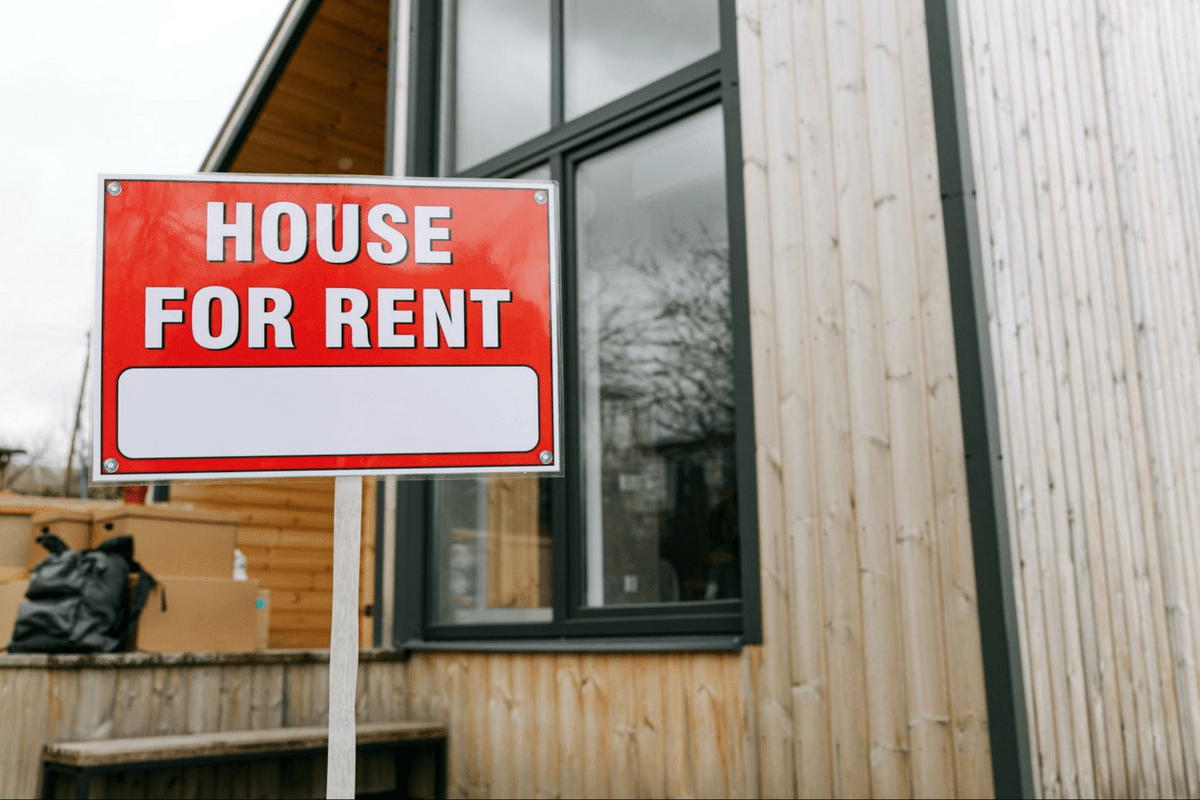 As stated, you may face higher loan fees and a higher interest rate if you decide to put down less or even the minimum down payment for an investment property.
In addition, there are a whole host of other things to consider when buying an investment or rental property like landlord insurance, property taxes, maintenance and repairs, property management fees, vacancy losses, and utilities.
Plus, you have to be prepared for other unforeseen expenses, like emergency plumbing or HVAC repairs, and also things like credit checks and advertising for tenants.
What if you Don't Have the Minimum Down Payment for Investment Property?
There are several options for people who don't have the minimum 15-25% investment property down payment.
These include:
Special loans, such as a loan from NACA (The Neighborhood Assistance Corporation of America), which partners with lenders to make homeownership accessible to underserved and low-income individuals.
There are also VA Loans and the USDA loan program. These all serve to make buying a home easier for people who can't swing the traditional minimum down payment for an investment property.
There are also house hacks like renting out rooms or garages to secure an FHA loan. You can also propose a partnership with your family or friends to put down a down payment or even just open a line of credit until you have enough equity to pay them back (but that is not necessarily a wise move).
All told, there are numerous options for people who can't make the traditional 15-25% investment property down payment.
Down payments for investment property can be expensive. Don't have the funds right now? REITs (Real Estate Investment Trusts) can give you instant access to the real estate market.
Plus, the vast majority of brokerages offer them.
One of our top picks? eToro.
We already love eToro's extensive offerings for traders — low or no-commission trades, a CopyTrader feature that lets you peek pro traders' activity, and a trading simulator that helps you test out strategies before you put money on the line.
But did you know that eToro also offers REITs? You can browse REITs or use eToro's REIT Smart Portfolio.
Traditional Investment Property Loans
Conventional investment property loans consist of:
Single-family unit loans where the down payment is around 15%
Multi-family unit loans, which are typically around 25%.
The difference between the two? How you plan to use the home.
The mortgage loan process can be complicated so it's best to have your ducks in a row before you even look for a loan.
First, you need to assess your finances and make sure you are ready financially to step into homeownership.
After that, you can approach lenders to get pre-approved based on variables like income, credit history, assets, and credit scores.
Once you're pre-approved you can look for a home that will fit in your budget and loan agreement.
Alternatives to Traditional Investment Property Loans
There are several alternatives to traditional investment property loans that you can take advantage of depending on your financial situation.
Some require already-held assets and some are helpful for those without any substantial assets. Either way, there are options if you don't want to take out a traditional investment property loan.
HELOC
HELOC stands for Home Equity Line of Credit. With a HELOC, you borrow money off the equity in your current home to make an investment property down payment.
If you have at least 15% equity in your home you may be able to take out a home equity loan.
HELOCs generally have low fees and affordable interest rates but lenders typically only allow about 80% of the equity to be borrowed.
Typical repayment periods are 15-20 years and if you're considering buying an investment property, HELOCs are an attractive option for paying an investment property down payment.
Private Lender
Private lenders may also be a viable option for financing a down payment required for an investment property.
Private lenders work by investing in real estate debt and making down payment loans to potential buyers.
Loan terms and interest rates may be comparable or better than traditional bank loans but good credit and a track record of successful investments are essential when soliciting private lenders.
Group Lending
Group lending is also an option for investment property down payments or purchasing an investment property.
Group lending is essentially pooling the resources of a group of interested people (Parents, partners, friends, siblings) to come up with the funds to buy an investment property through an established LLC.
An investor familiar with the market can scope out the market then bring in others to invest in exchange for a share of future profits and monthly cash flow.
Save Over Time
Saving over time with a high-yield savings account or CDs can be the best option for a lot of people in that there is no borrowing so they don't have to take on debt.
Further, having a reserve of cash illustrates readiness for being a landlord and can make the buying process faster and easier than securing a loan.
Right now, M1 Finance has one of the best rates out there for high-yield savings accounts (HYSAs): 5% for M1 Plus customers.
Don't Want the Hassle? Other Ways to Invest in Real Estate
If you don't want the hassle of being a landlord, there are other ways to gain exposure to real estate. Here are just a few:
Self-Directed IRA
Most traditional IRAs are geared towards stocks, bonds, and mutual funds but holders have the option of converting traditional IRAs to Self-Directed IRAs using a custodian to ensure everything is ok as far as taxes.
Self-Directed IRAs allow investors to use the money for different investment assets including investment properties. Income from these investments stays held in the IRA until the retirement withdrawal period.
One of our favorite self-directed IRAs is Equity Trust. Here's why:
A variety of different assets, including real estate as well as precious metals, cryptocurrency, and more.
Different account types available — IRA, 401(k), and HSA
A vast user education library (live events, too)
No transaction fees (though other fees may apply)
Well-established — the platform boasts over 200K customers
💡Interested in the nuts and bolts of self-directed IRAs? Check out our article on the best self-directed IRAs.
Invest in Crowdfunded Real Estate
If you don't want the hassle of the traditional home buying process, securing a loan, finding a property and doing all that's necessary to complete a home purchase, real estate investing apps and platforms make it easy to put your money and get returns just like a traditional property.
There are quite a few options for this but our favorites are included below.
Arrived Homes
Overall rating: ⭐⭐⭐⭐
Minimum investment: $100
Expected returns: 3.2 – 7.2% Annual dividends

Arrived Homes is an app that uses data science and their team's real estate investment experience to find houses and properties with the highest potential returns. Users can then choose to buy shares in the certain properties at $100 a share and then sit back as the team runs the operations and make a nice passive income.
It's an easy alternative to traditional home buying and doesn't require the debt and headache of securing an investment property down payment and the mortgage for a home.
Fundrise
Overall rating: ⭐⭐⭐⭐
Minimum investment: $10
Expected returns: 5.4 – 23%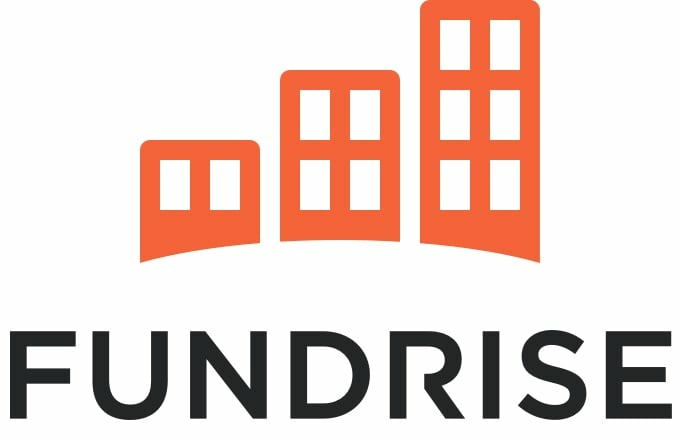 Fundrise is an online real estate investment app that lets average users and retail traders invest in real estate through an intuitive app and platform that gives investors a complete picture of where their money is being used.
Fundrise's products are real estate investment trusts which are used to invest in income producing commercial and residential properties.
They have three investment profiles catered to investors preferences and level of comfort with investing.
Overall it's a great app for those who are just getting started and want to put their money to use long-term.
AcreTrader
Overall rating: ⭐⭐⭐⭐
Minimum investment: $10,000
Expected returns: 7 – 9% unlevered IRR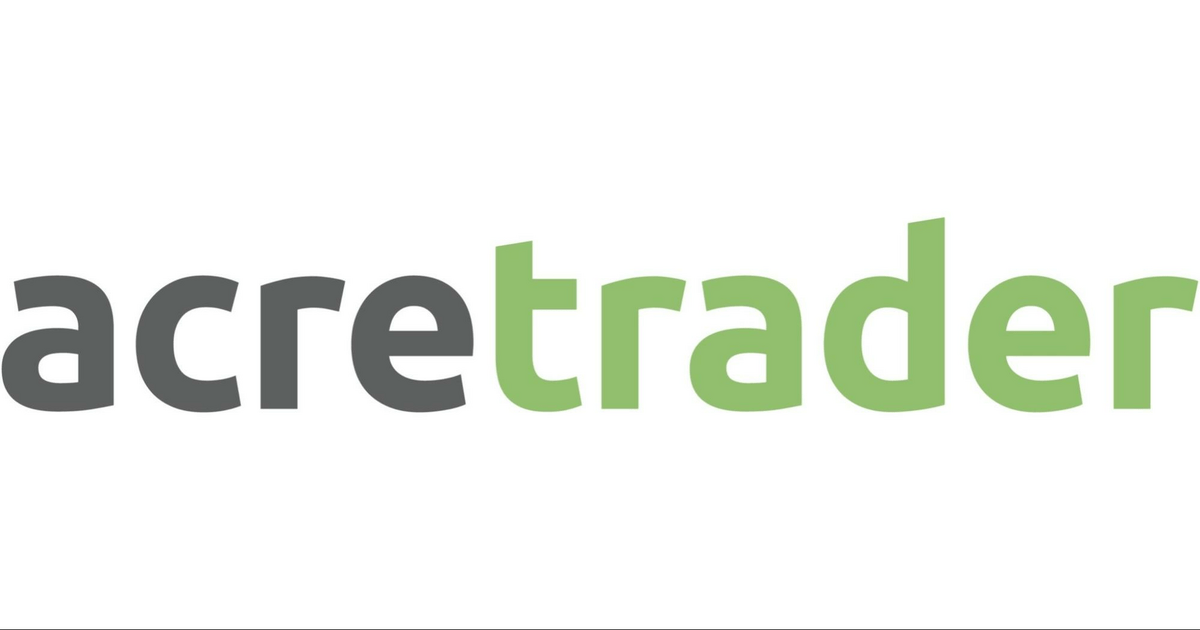 AcreTrader is a platform for investing in shares of income-generating farmland.
Farmland is generally and historically less volatile of an asset and may be a good option for those investors that are looking for fixed income and downside protection against bearish markets.
Unfortunately, AcreTrader is now only open to accredited investors meaning every day Joe can't come in and invest his savings.
But if you are an accredited investor, it's worth checking out. AcreTrader streamlines the process of agricultural investing meaning investors don't have to find the land or go through the legal headaches associated with buying farmland.
Final Word: Investment Property Loans
So, all told, how much is the down payment for an investment property? Generally 15-25% percent of the home price.
That said, there are a number of options for those who want to put a down payment on an investment property from specialized loans, group lending, REIT apps, or home equity loans.
There are options for investors out there who are looking for the best way to put a down payment on the investment property of their choice.
The final word? If you can't afford (or choose not to pour your money into) property, there are plenty of other ways to invest. It's all about finding the option that works best for you.
---
FAQs:
Can you put down 5% on an investment property?
Yes, you can potentially put down 5% on an investment property. However, it may be hard to find a lender and your interest rates will be higher.
How do I avoid paying 20% down on my investment property?
To avoid paying 20% down on your investment property, you can use a variety of lending options like home equity loans or group lending.
Can I put down 10% on an investment property?
Yes, you can potentially put down 10% on an investment property. However, it may be hard to find a lender and your interest rates will be higher.
What is the 2% investment property rule?
The 2% investment property rule says that the monthly rent for a property should be no less than 2% of the purchase price of the property.
Where to Invest $1,000 Right Now?
Did you know that stocks rated as "Buy" by the Top Analysts in WallStreetZen's database beat the S&P500 by 98.4% last year?
Our September report reveals the 3 "Strong Buy" stocks that market-beating analysts predict will outperform over the next year.