Our editorial team uses a strict editorial review process to compile all reviews, research, and evaluations of any kind. Our company, WallStreetZen Limited, is supported by our user community and may receive a small commission when purchases are made through partner links. Commissions do not affect the opinions or evaluations of our editorial team.
Pave is not publicly traded.
Equitybee gives accredited investors access to hundreds of private, VC-backed startups before they IPO.
Sign up with Equitybee and get notified when Pave becomes available.
For many companies, human resources is a costly and often opaque part of their business. Compensation, in particular, can be a challenging area for companies to get right.
Thankfully, this traditionally costly and cloudy segment is receiving a breath of fresh air in the form of an easy-to-use and straightforward data-driven compensation platform.
Introducing Pave, the latest software making waves across HR departments.
So how do you get a piece of the action? Here's what you need to know about how to buy Pave stock…
Pave: The Basics
Pave is paving the way in transparent compensation data, so it's hardly surprising investors are eager to back this up-and-coming startup.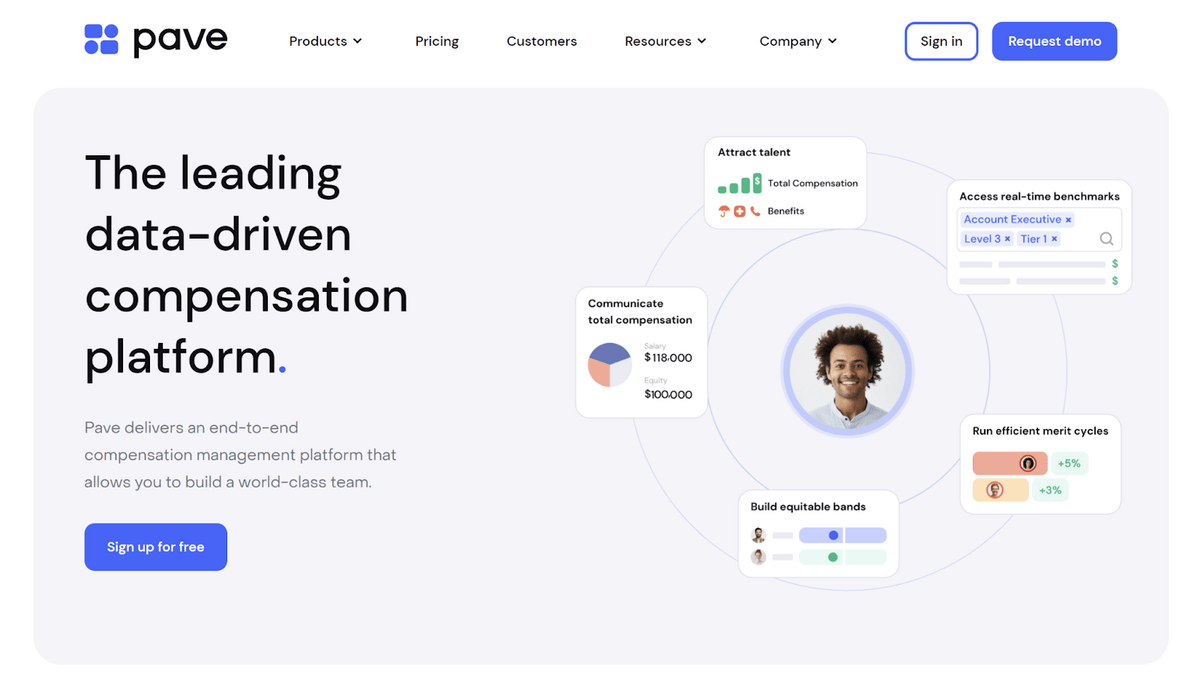 The problem is, Pave is a private company. You can't buy Pave stock on your favorite trading platform. So how do you actually invest?
Luckily, we have all the answers you need.
Before we begin, let's take a closer look at this San Francisco-based startup.
Pave was formed in 2019 by Matt Schulman.
The platform focuses on providing real-time tools that allow companies to benchmark, plan, and communicate compensation.
The company's mission? o build the world's best compensation tools and easily accessible market data."
Pave has raised $163 million from 19 investors, the latest being a Series C funding round that closed on June 28, 2022.
The HR technology industry is expected to hit $35 billion by 2028, according to Fortune Business Insights.
Can You Buy Pave Stock? Is Pave Publicly Traded?
No. Sadly, you cannot purchase Pave stock because it is not publicly traded.
That said, in place of publicly traded Pave stock, there might be some suitable alternative options that we'll cover:
How to purchase Pave as an accredited investor through Equitybee
How to access indirect exposure to Pave as a retail investor
How to gain exposure to the sector
How to Buy Pave as an Accredited Investor
Individuals are deemed accredited if they meet one of the following:
Possess a gross income of $200,000 or more in the last two years OR joint income of $300,000 or more, with reasonable expectations that the income will persist.
Have a net worth or joint net worth of over $1,000,000 (excluding primary residence).
Hold specific investment industry credentials.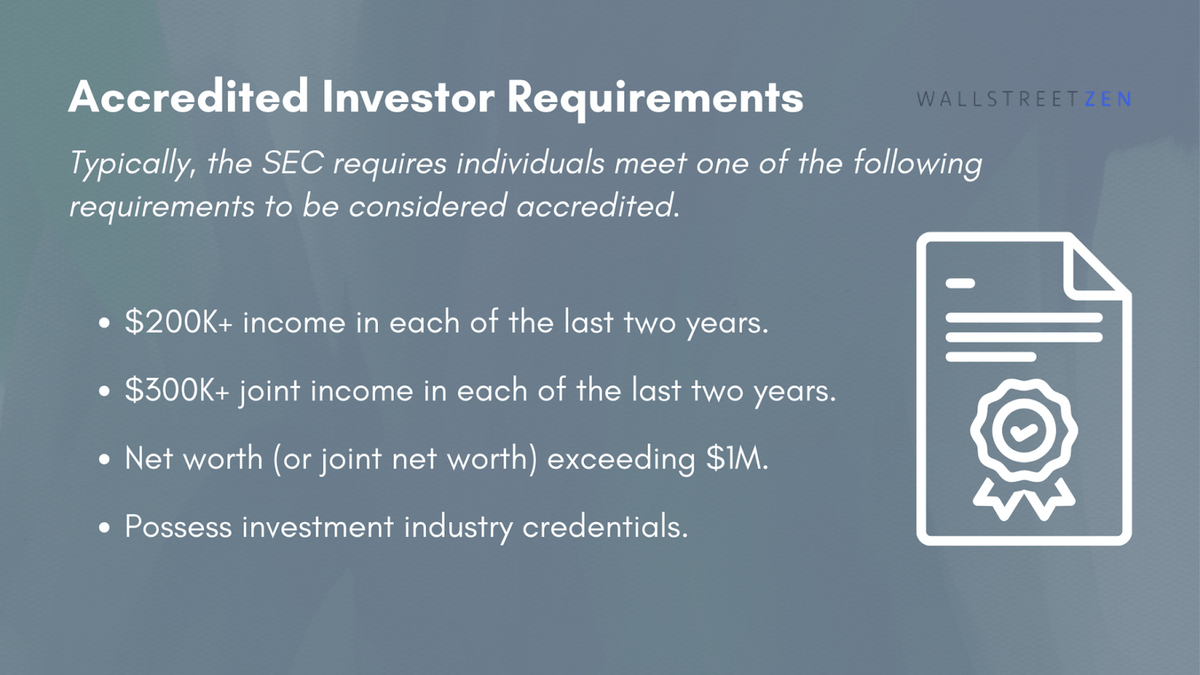 If you meet the definition of an accredited investor, Equitybee is a unique platform that gives you investment opportunities only available to a select number of individuals.
Often, employees at startups are provided stock options. These options come in many different and often complex forms. In some cases, employees don't have the necessary capital needed to take advantage of their stock options before they leave the company or before the options mature.
This is where is Equitybee steps in.
Equitybee identified this immense opportunity in the private space. Now, cash-strapped employees can connect with accredited investors that can support their capital requirements in mutually beneficial agreements.
Equitybee helps employees lock down the benefits or their stock options and gives accredited investors access to an exclusive investment opportunity.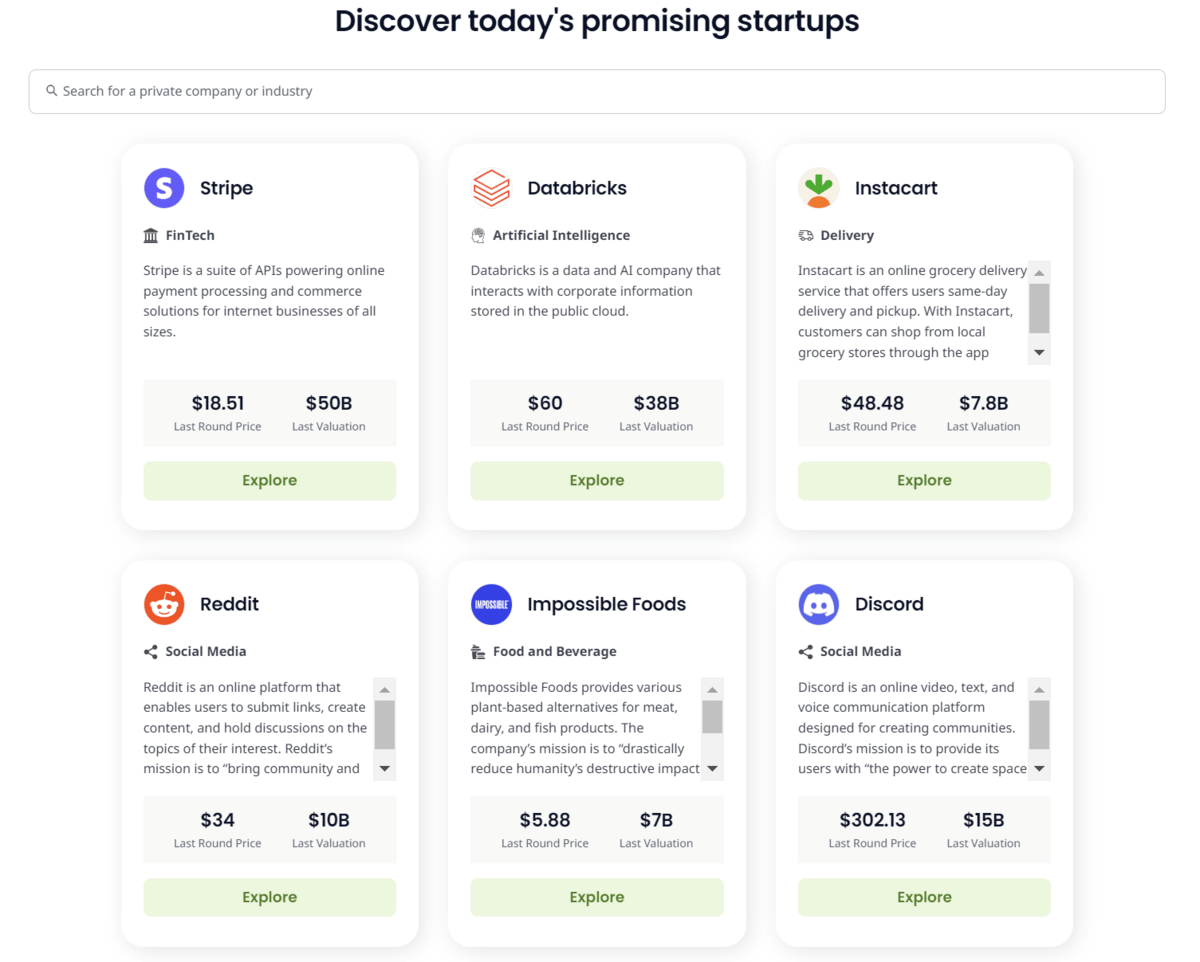 Is Pave Stock on Equitybee?
Unfortunately, Pave is not yet on Equitybee. Of course, this could easily change in the future.
However, there's a wealth of fintech opportunities available on Equitybee, even some directly in the human resource space.
Here are a few examples:
Gusto: A human resources platform to help manage employee benefits, payroll, and support solutions. According to Gusto, the company aims to "create a world where work empowers a better life."
Rippling: Another human resource management company focusing on reducing the administrative efforts needed to run a company.
Redis Labs: A data analytics company that provides its customers with open-source databases and enterprise-grade real-time data.
If you're an accredited investor looking to gain exposure to companies similar to Pave, you'll need to complete the following easy steps:
Sign up for Equitybee.
Create a custom wishlist with a focus on your favorite industries.
Once you've identified an opportunity you'd like to pursue, invest in the startup by funding an available employee's stock options.
Once a successful liquidity event occurs, split the stock value with the employee.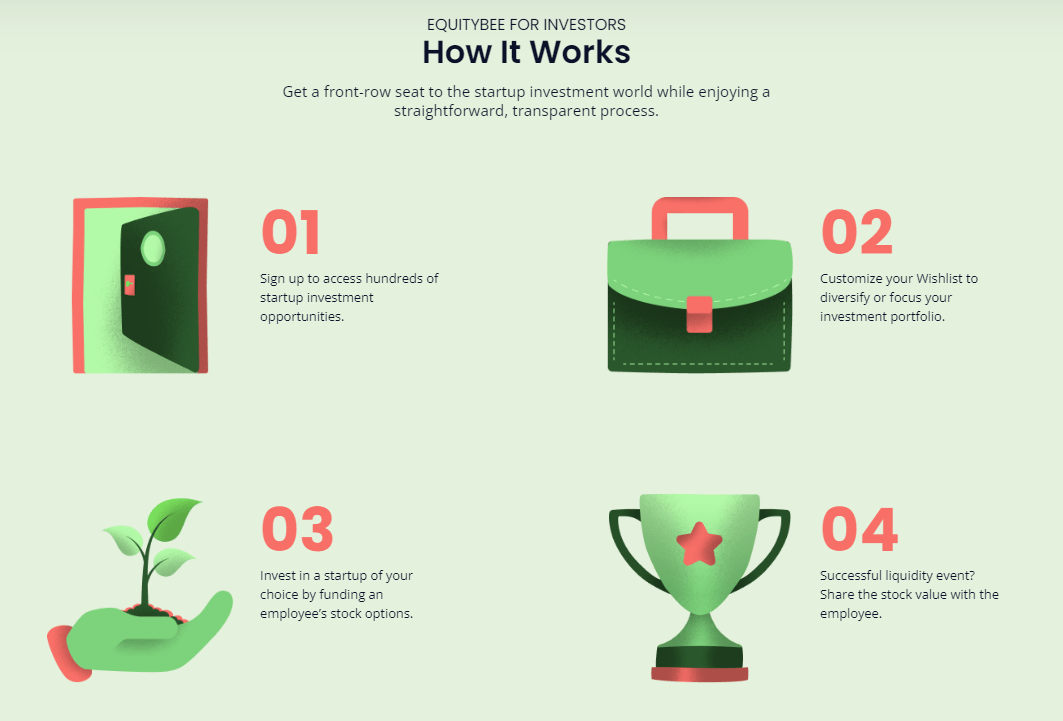 How to Buy Pave Stock as a Retail Investor
Note: This article does not provide investment advice. The stocks listed should not be taken as recommendations. Your investments are solely your decisions.
We already know that there are no publicly traded shares of Pave to purchase and that retail investors can unfortunately not access certain private markets as they are not deemed accredited investors.
Does that mean you're out of luck?
Not even close.
Retail investors can capture the benefits of privately held companies indirectly. For example, you can…
Invest in other HR companies.
Invest in companies whose business is directly tied to the industry where Pave operates, companies that benefit when the HR industry performs well.
Invest broadly in the sector where Pave operates.
Let's dive deeper into each of these opportunities. But first, a few basics:
Who Owns Pave?
Pave is a privately owned company with 19 investors. Pave's roster of investors spans the "who's who" of venture capital. Some notable investors include Andreessen Horowitz and the Y Combinator Continuity Fund.
Does Andreesen Horowitz Own Pave?
While Andreessen Horowitz is not an outright owner of Pave, they are one of the very first private investors in the startup.
Andreessen Horowitz is a massive venture capital firm founded by Marc Andreessen and Horowitz in 2009. As of March 2022, the Menlo Park, California-based firm held an incredible $35 billion in assets.
How to Invest in Pave: Retail Investors
Now, let's get to the heart of the matter. If there's no way how to buy Pave stock, consider these alternative approaches:
Invest in Pave Competitors
It's possible you're not too concerned with direct exposure to Pave. Perhaps, instead, you simply believe the company is operating in a space that will be profitable in the coming years. As a result, you may be content merely gaining exposure to similar companies.
Here are a couple of publicly traded companies that can give you similar industry exposure as Pave:
Paycom (NYSE: PAYC): An online HR and payroll technology provider. It boasts the title of one of the first fully only payroll providers.

Oracle Workforce Rewards Cloud (NYSE: ORCL): A platform that allows organizations to "plan, allocate, and communicate compensation using the most complete solution in the market," according to their website.

Parent company Oracle was crowned the third-largest software company globally by revenue and market capitalization in 2020.

Invest in Pave-Adjacent Companies
Maybe you don't necessarily care if you are exposed to a similar company. Instead, perhaps you're just concerned with exposure to any company that may benefit when Pave does well.
While it's not guaranteed, other supporting sectors, like banks, might see outperformance at the same time as Pave. In other words, there may be a correlation between their fortunes.
If, for example, you want exposure to a financial institution, here are some potential options to consider.
Want to buy shares of Pave-adjacent companies? You need a broker. Don't have one? We recommend eToro.
It's one of the world's most popular investing platforms, with over 28.5 million users.
Plus, eToro is currently offering a $10 bonus* for U.S. residents.
$10 bonus for a deposit of $100 or more. Only available to U.S. residents. New accounts only. Additional terms and conditions apply.
Invest in the Sector
We told you there are options, and we weren't kidding.
Consider broad exposure to the industry where Pave operates. In this case, you'd target the technology sector, specifically the software industry.
Great! We know the general area we'd like to invest in. Now what?
Now you can choose from the numerous exchange-traded funds that offer exposure to these corners of the market.
Here are a few potential options to consider:
Invesco QQQ Trust Series 1 ETF ($QQQ): One of the most popular tech-centered ETFs. The product exposes you to a "diverse group of cutting-edge Nasdaq-100 companies." This easy-to-access fund is an excellent choice for many investors seeking broad tech sector exposure.
iShares Expanded Tech-Software Sector ETF ($IGV): An ETF with a software-specific focus.
SPDR S&P Software & Services ETF ($XSW): like IGV, XSW similarly focuses on software, with exposure to internet software and services companies, data processing firms, and others.
How to Buy the Pave IPO
Here are the steps on how to buy Pave stock if and when it becomes available:
Create or login to your brokerage account (if you don't have one, we recommend eToro – it's free)
Search for Pave
Select how many shares you want to buy
Place your order
Monitor your trade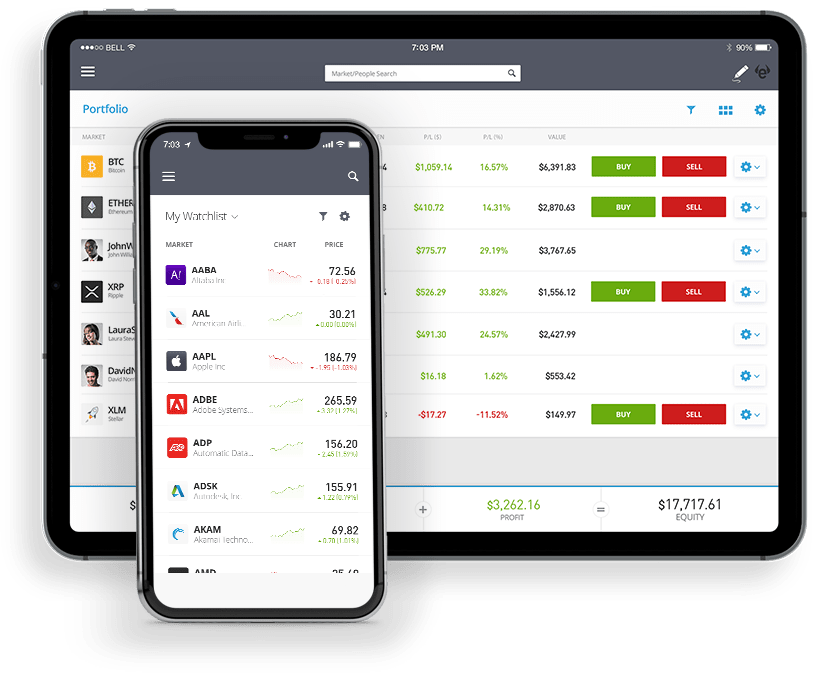 eToro is a multi-asset investment platform. The value of your investments may go up or down. Your capital is at risk.
Pave Stock Price Chart
Since Pave is not publicly traded, there is no pave stock price chart.
As an alternative to a pave stock price chart, here is a chart with the following:
Oracle (NYSE: ORCL): A publicly traded potential Pave competitor.
JPMorgan (NYSE: JPM) and Bank of America (NYSE: BAC): Businesses in potentially correlated industries (financial services).
Invesco QQQ Trust Series 1: ETF focused on the broad industry that Pave operates in (tech)

All in all, Pave is a company worth watching. If you're an accredited investor, keep an eye out for it on Equitybee; if you're a retail investor, consider some of the approaches discussed in this article.
---
FAQs:
How to buy Pave stock?
If you want to know how to buy Pave stock, you're out of luck. Since Pave is not publicly traded, you can not buy Pave stock. However, as an accredited investor, it's possible that you'll be able to purchase equity in the company when and if it becomes listed on Equitybee.
How much is Pave stock?
Since Pave is not publicly traded, there is no Pave stock price.
What is the Pave stock symbol?
Pave is a private company, there is no pave stock symbol. However, as an accredited investor, you may be able to purchase equity in the company when and if it becomes listed on Equitybee before hopefully going on to IPO (becoming a publicly traded company).
Who owns Pave stock?
Since Pave is a private company, no one owns Pave stock. That said,19 investors, including Andreessen Horowitz, are major investors in Pave.
Where to Invest $1,000 Right Now?
Did you know that stocks rated as "Buy" by the Top Analysts in WallStreetZen's database beat the S&P500 by 98.4% last year?
Our June report reveals the 3 "Strong Buy" stocks that market-beating analysts predict will outperform over the next year.