Our editorial team uses a strict editorial review process to compile all reviews, research, and evaluations of any kind. Our company, WallStreetZen Limited, is supported by our user community and may receive a small commission when purchases are made through partner links. Commissions do not affect the opinions or evaluations of our editorial team.
Robinhood is an online brokerage which caters to the new generation of investors, providing easy access to trade stocks, ETFs, and cryptocurrency.
Robinhood pioneered commission-free trading and just began offering an IRA match (more on this below). Its mission since its founding is to democratize finance for all.
But a meteoric rise (20mm active users) and a number of complaints and outages since its founding in 2013 begs the question, 'Is Robinhood safe?'
In this Robinhood review I will answer that question, list the pros and cons, and lay out who Robinhood is best for so you can determine if it's the right brokerage app for you.
Is Robinhood Safe & Legit?
The Bottom Line: Yes, Robinhood is safe and legit, but it has had a number of issues…
Robinhood became the center of controversy on January 28, 2021 after preventing users from buying stock in several companies, including Gamestop, AMC and Nokia. It cited issues with stock volatility and regulatory requirements, resulting in major frustrations from users and lawmakers.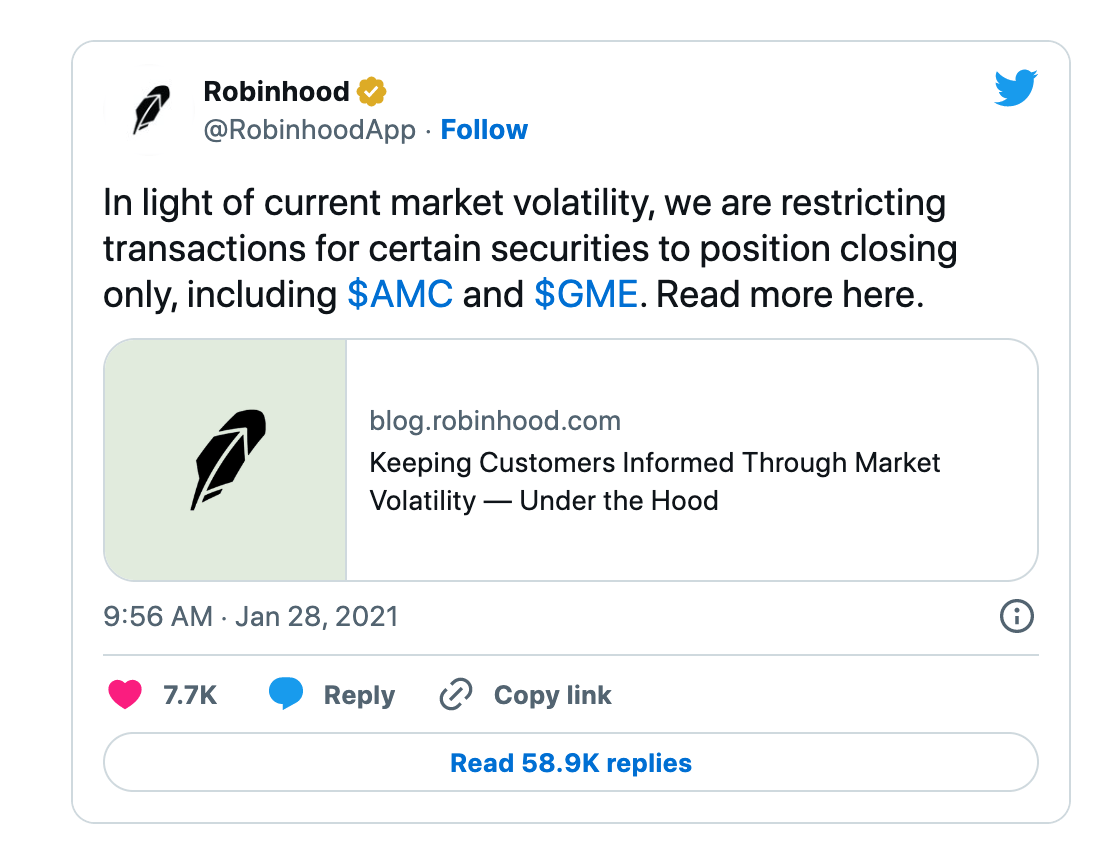 While Robinhood harps on democratizing finance and investing on your own terms, any new investor would want to be assured another Gamestop incident doesn't happen again.
So far so good.
What is Robinhood?
Robinhood was the first brokerage to offer commission-free stock, ETF, and option trading. It's a great platform for new investors looking for a simple user experience, mobile-friendly trading, and zero trading fees.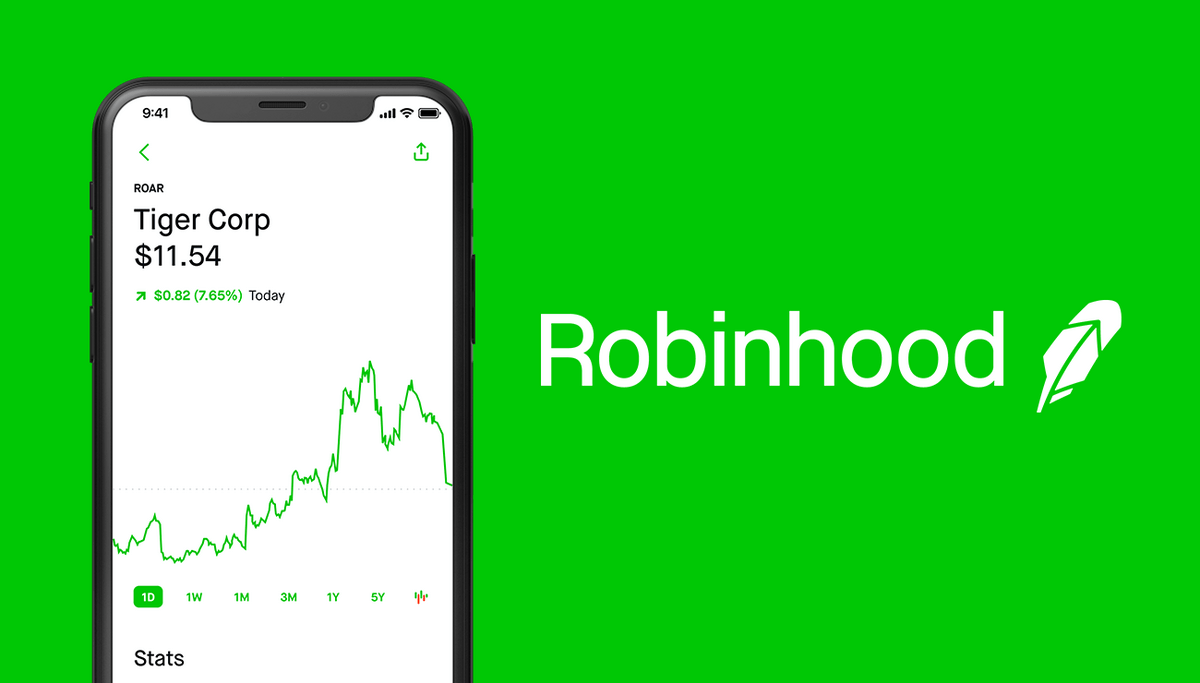 Looking to ease your way into trading? Take advantage of their fractional share feature and invest in companies with as little as $1. Other platforms charge up to 4% just to buy and sell crypto. With Robinhood, you can dive into Bitcoin or Ethereum for just $1.
Plus, you can now open Traditional and Roth IRAs and get a 1% IRA match.
For new investors, Robinhood is my most-recommended brokerage app.
Robinhood's Safety & Security
Robinhood takes pride in being a safety-first brokerage. Consumer confidence and security is a top priority, demonstrated by their six core commitments:
No commission fees – Regardless of the amount invested, you will not be charged an account minimum or commission to buy or sell stocks, ETFs or options.
Extra protection – Robinhood Financial is an SIPC member, which protects customer securities up to $500,000.
High security standards – They will cover 100% of direct losses due to unauthorized account activity.
Dedicated support – 24/7 live customer support
Transparency – They break down how they make money so they can continue to offer commission – free trading and low cost services.
Quality execution – Committed to seeking quality execution on every order, regularly reviewing factors like price, speed and market conditions.
Is Robinhood legit? I'd say so.
If you're still wondering how safe is Robinhood, here are 3 more security measures they have in place:
Password safety – Passwords are stored using a hashing algorithm – meaning they are stored in a scrambled format to add a layer of protection.
Encryption – Server communication uses Transport Layer Security (TLS) protocol to ensure anything sent to their servers remains private.
Two-factor authentication – Two sources of verification are required to sign in to your account.
Again, since the Gamestop fiasco in 2021, Robinhood has stayed out of public scrutiny and has proven it's a safe and legit brokerage. I would not hesitate to use it.
Pros and Cons of Robinhood:
| | |
| --- | --- |
| Pros | Cons |
| Commission-free trades for stocks, ETFs, options, and cryptocurrency* | Makes money via payment-for-order-flow |
| No account minimum | Has had multiple outages and trade restrictions |
| Invest in fractional shares | |
| User-friendly mobile app | |
| IRA match** | |
| Get free stock | |
*Crypto trading – Is it safe to buy crypto on Robinhood? Yes. Robinhood Crypto is licensed to engage in virtual currency business activity by the NY State Department of Financial Services. Get peace of mind with Robinhood's crime insurance against cybersecurity breaches, and crypto cold storage for the majority of customers' coins.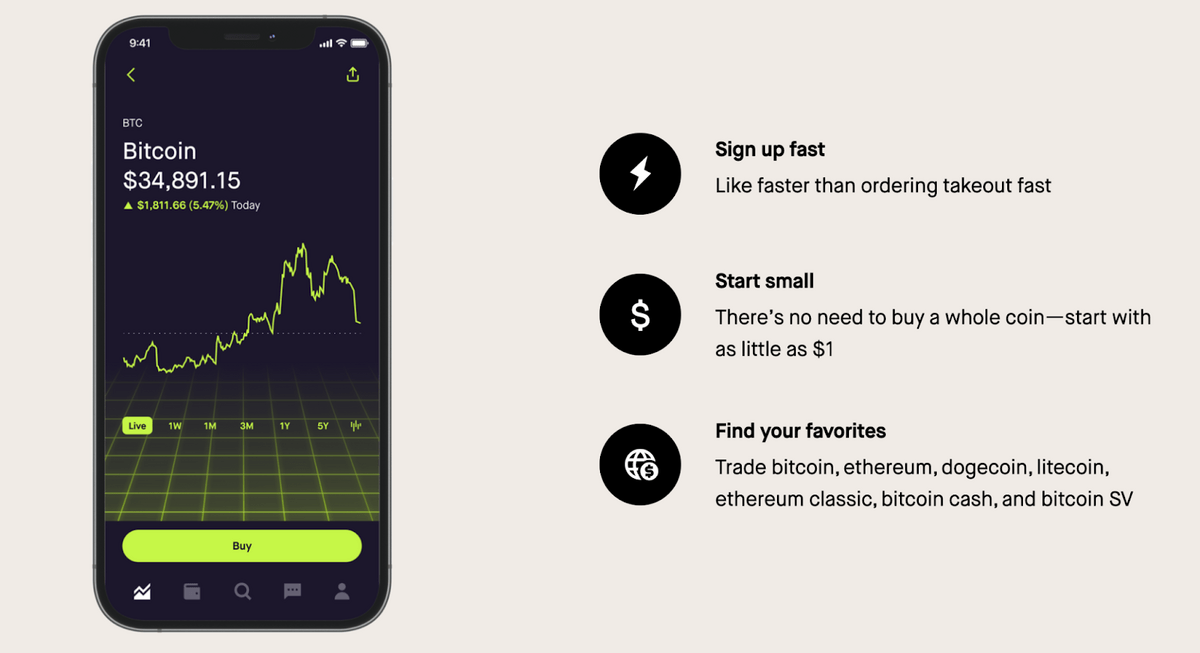 **Robinhood Retirement IRA match – In December 2022, Robinhood launched the first ever IRA match. Typically match funds are only accessible through employer-sponsored plans. Robinhood Retirement offers a match – no employer necessary. You do not have to work for Robinhood in order to receive the match.
Why We Prefer Public
While I typically recommend Robinhood to new investors, I prefer Public.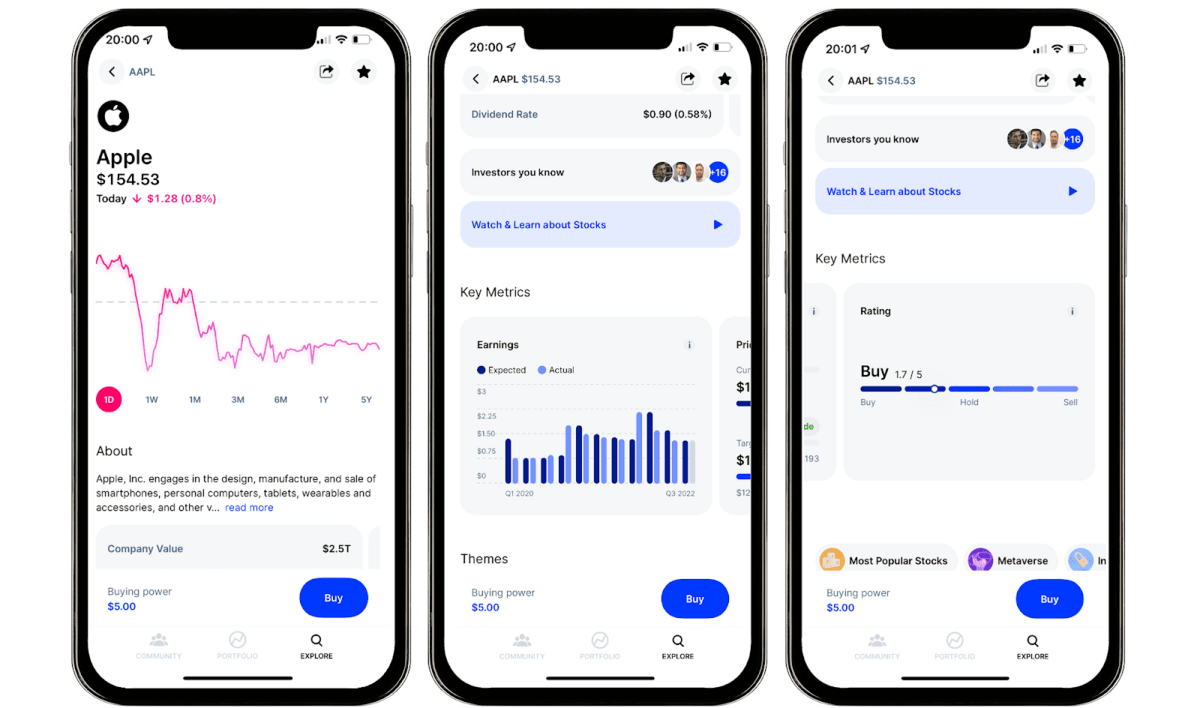 On Public, you can invest in alternative assets like art, real estate, and other collectibles right alongside your stock and ETF portfolio. Plus, you can now buy U.S. Treasuries.
Personally, once I became familiar with investing and started seriously putting money away for retirement, it was time to "graduate" from Robinhood. Public was the obvious choice for me, and it keeps getting better.
And right now, Public is offering a bonus for new users who sign up – a free stock valued between $3 and $300!
Final Word: Robinhood Review
Robinhood is great for the newer investor looking to test the trading waters on a user-friendly platform. Commission-free trades, fractional shares, and no account minimums make it simple to get started.
Despite any backlash, Robinhood is actively working to provide a solution for the overall crises facing the new generation of investors. People are taking on part time jobs, multiple jobs and side hustles and financial benefits are no longer accessed in a traditional manner.
If you're ready for a platform with the tools you can build a sophisticated investment portfolio in, check out Public.
That's a wrap on my Robinhood app review!
---
FAQs:
What is the downside to Robinhood?
Untimely outages and trade restrictions will have any new investor concerned with a platform's reliability. If Robinhood wants to pave the way for providing saving solutions for the modern worker, reliability and trust are critical.
Is Robinhood safe for beginners?
Yes. Robinhood is safe for the beginner investor. They are regulated by the Securities and Exchange Commission (SEC), similar to other popular brokers. In addition to their individual account security measures, Robinhood is also a member of the SIPC, so securities are protected up to $500,000 (up to $250,000 for cash). 
Is Robinhood safe to give my SSN?
Yes. Sensitive information, like your Social Security number, is encrypted before it's stored. In addition TSL (Transport Layer Security) protocol is used to ensure anything communicated to their servers remains private.
How do I get my money out of Robinhood?
For bank accounts you can make up to 5 withdrawals per business day. Withdraw up to $50,000 to a linked account, or up to $5,000 via instant transfer (1.5% fee).
For debit cards you can withdraw up to $5,000 daily.
Where to Invest $1,000 Right Now?
Did you know that stocks rated as "Buy" by the Top Analysts in WallStreetZen's database beat the S&P500 by 98.4% last year?
Our March report reveals the 3 "Strong Buy" stocks that market-beating analysts predict will outperform over the next year.