Our editorial team uses a strict editorial review process to compile all reviews, research, and evaluations of any kind. Our company, WallStreetZen Limited, is supported by our user community and may receive a small commission when purchases are made through partner links. Commissions do not affect the opinions or evaluations of our editorial team.
Unless you're a pirate or a 19th-century bank robber, you probably don't have a lot of experience with gold bars.
The good news is that these days you don't have to have a peg leg or an eye patch to acquire your own gold ingot or gold bullion. Finding gold bars for sale online is easy — if you know where to look.
Let me walk you through the best places to buy gold bars online. I promise I won't make any more pirate jokes.
The vast majority of investors choose to invest in gold through gold ETFs or gold mining stocks. Not only do these methods have an easier entry point, but the initial investment is far lower.
But you can't invest in ETFs or stocks without a broker. I recommend eToro, which offers commission-free trading and one of the most user-friendly interfaces out there. With 28.5 million users, it's easily one of the world's most popular investing platforms.
Your capital is at risk. Other fees apply. For more information, visit www.etoro.com/trading/fees.
Where Can You Buy Gold Bars? The Bottom Line
Buying gold online is easy. Here's what's harder: Finding a company that you can trust. (Don't worry — I'll offer some solid options for buying gold online below.)
Of course, if buying gold bricks is a little intimidating, you can consider other options like exposing your portfolio to gold through a gold ETF or gold mining stocks.
Gold Bars for Sale: The Basics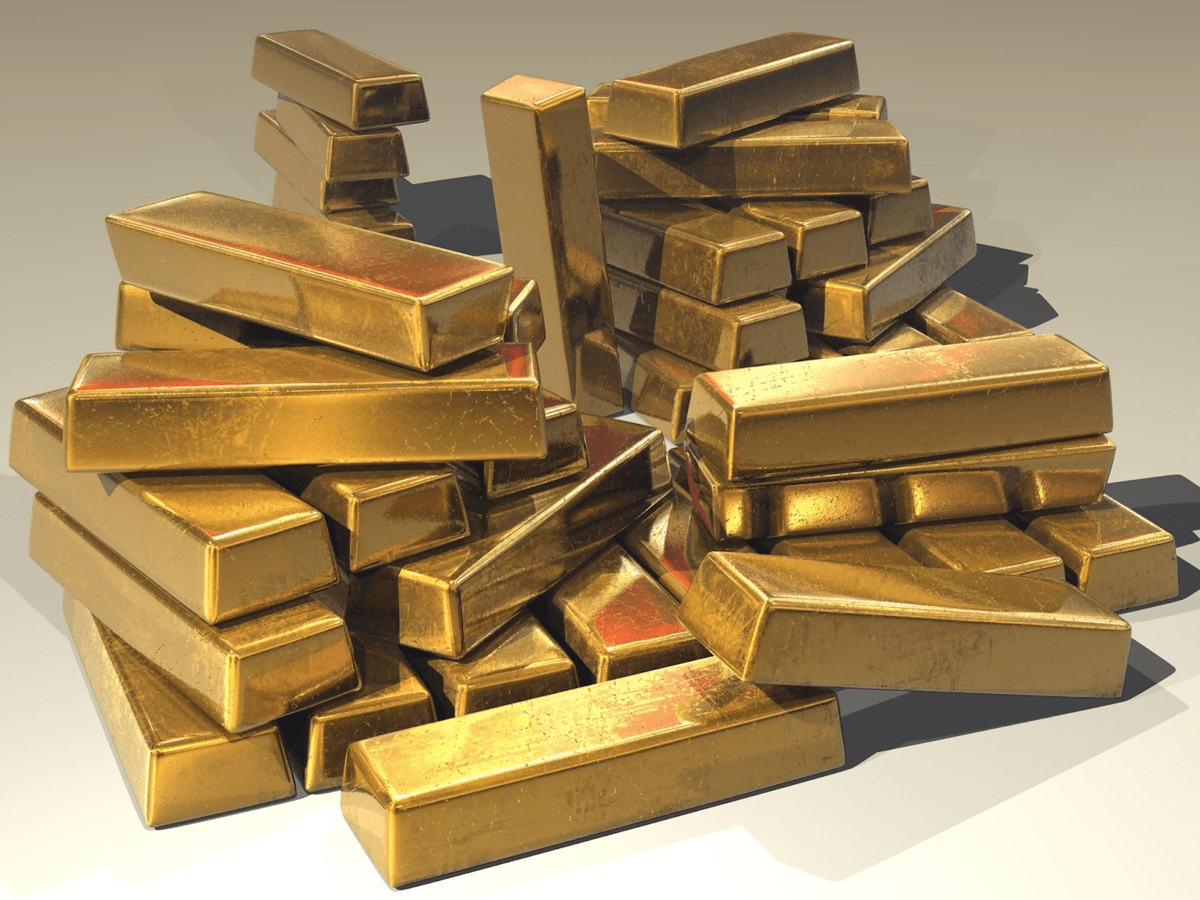 On the surface, buying gold bars online seems like a relatively straightforward process. But there's a lot to know to make sure you understand what you're buying.
For instance, did you know that gold bars need to have at least 99.5% purity to be considered investment-grade gold? You can purchase gold with lower purity if you want to, but it's not eligible to be stored in a gold IRA, and is generally not used for investments.
Another important thing to know before you start asking "where can you buy gold bars"?
Buying physical gold is much less common than exposing your portfolio to gold through a gold ETF or gold mining company's stock.
That's not to say that deciding to buy gold bars online is a bad idea, but you should consider all of your options before deciding to start your own mini Fort Knox. As you read the below, I think you'll start to see what I mean…
Gold Ingot vs. Gold Bar Bullion: What's the Difference?
I remember being confused about the difference between gold ingot and gold bar bullion when I first started researching gold investments.
Gold ingot and gold bullion both refer to a chunk of refined gold, but a gold bullion bar is more specific.
Gold ingots are made by casting, and pouring molten gold into a special mold.
Bullion bars are usually more refined than ingots and come in specific weights to make it easy to use them as an investment commodity. The most common size by far for a gold bullion bar is the Good Delivery bar, which weighs 400 troy ounces or 25 pounds.
Things often get confusing because many people use the terms ingot and bullion interchangeably. Just remember that ingots are less refined and don't have specific requirements, while bullion bars are processed bars used for trading in the commodities markets.
How to Buy Gold Bars
With the technical details out of the way, what do you need to know to buy gold bars online?
Size and Weight
Let's start with the easy stuff. If you're purchasing physical gold for an investment, you'll likely purchase bullion by the ounce.
Gold bullion bars are priced based on the current market value of gold, so you don't have to worry about getting a good deal beyond choosing a company with a reasonable markup. All reputable companies that sell gold bars offer them at the same price.
Cast vs. Minted
From a pure value standpoint, it doesn't matter whether the gold you buy is cast or minted — it's personal preference.
Cast bars are made by pouring molten gold into a mold, a practice that dates back literally thousands of years. Cast bars are less shiny than minted bars, which you might prefer if you like a more traditional aesthetic.
Minted bars are made by cutting or stamping bars from a large sheet of gold. Minted bars usually have a glossy finish and come with intricate designs on them. These designs don't affect the value of the bar, but some people prefer minted bars' artistic flair.
Weight and Purity
The value of a gold bar depends on its weight and purity. Investment quality gold bars must be 99.5% pure by law. Most of the gold bars for sale on the internet will have higher purity, often 99.9% or higher.
You can think of it like this: the higher the purity, the more actual gold you're buying.
Assay Card
Assaying is the process of testing the purity of precious metals. An assay card is a sealed gold bar printed with the bar's producer, weight, and verified purity. It is a way for people to purchase gold bars to have documentation confirming their gold's weight and purity.
An assay card verifies the quality of all of the gold in a particular lot, not just the specific piece of gold in the card.
How to Avoid Counterfeit and Fakes
The best way to avoid accidentally purchasing counterfeit gold bars? Buy them from reputable sources. Look for bars that come with an assay card and a certificate of authenticity.
Each layer of verification a bar comes with makes it harder for bad actors to produce convincing fakes.
(More specific suggestions in a bit.)
How to Protect Gold Bars
Before you buy any gold bars, you need a plan for how you're going to store them. While keeping a bunch of gold coins in a pool Scrooge McDuck-style seems like fun, bars are much more space efficient.
Storing the same weight of gold in bars takes up far less room than the equivalent weight in coins.
Many people like to keep their gold in a safe deposit box. That's the method I recommend to most people.
The only reason I see to keep your gold at home is if you're using it as part of your emergency fund. If you think you might need to access your gold quickly to sell it for some reason, you're better off keeping it at home.
Gold IRA
Another option is to set up a gold IRA. What is a gold IRA, you ask? Probably exactly what you think. Gold IRAs are retirement accounts that let you invest in physical precious metals like gold, silver, and platinum.
The main advantage is that you don't have to store gold bars yourself since all gold held in a gold IRA must be kept in an IRS-approved storage facility.
If you want to learn more, check out my detailed guide covering the best gold IRA companies.
HERE'S Where to Buy Gold Bars and Ingot
Ok, enough with the preliminaries, where can you buy gold bars? Here are four of my favorite places to buy gold bars online.
1. JM Bullion
JM Bullion makes it super easy to purchase gold bars online. The company carries an impressive selection of different gold bars, with options from tons of different mints.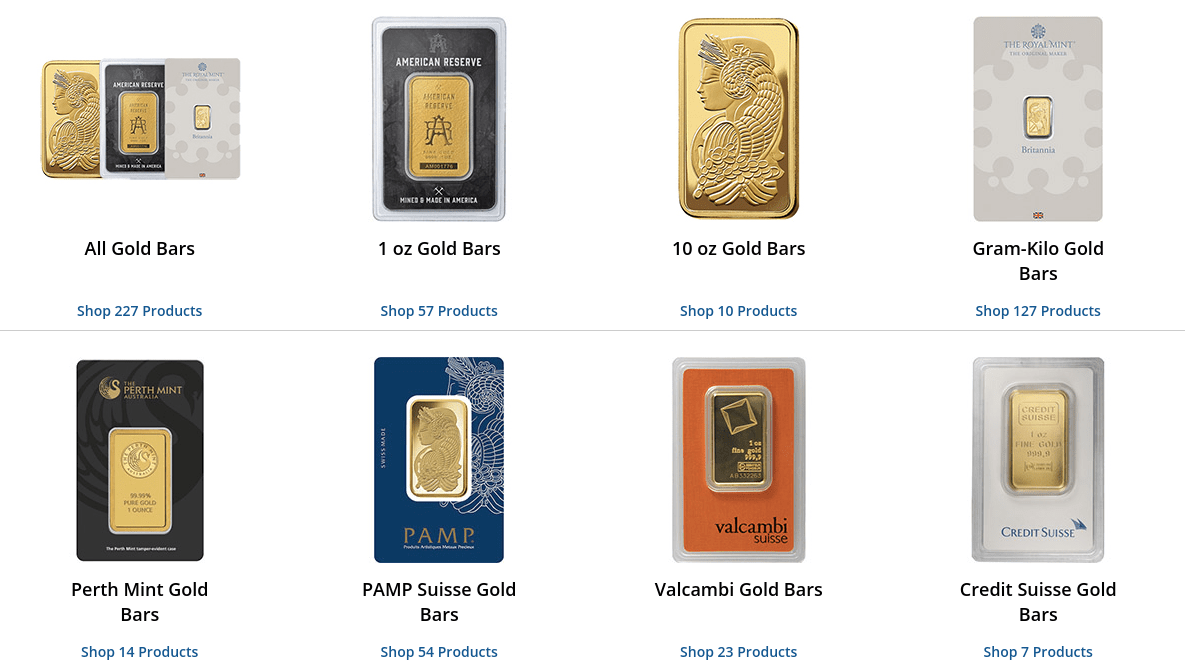 2. APMEX
APMEX is another great option that's perfect for people who want to invest in other precious metals. APMEX has an unbeatable selection of products, from gold ingot and gold bars to silver coins and platinum bars and rounds.

3. Silver Gold Bull
Even though the price of gold is the price of gold, most places that have gold bars for sale online charge slightly more than the spot price to turn a profit.
Silver Gold Bull routinely has the lowest markup, making it a great way to save a little bit of money, especially on larger purchases.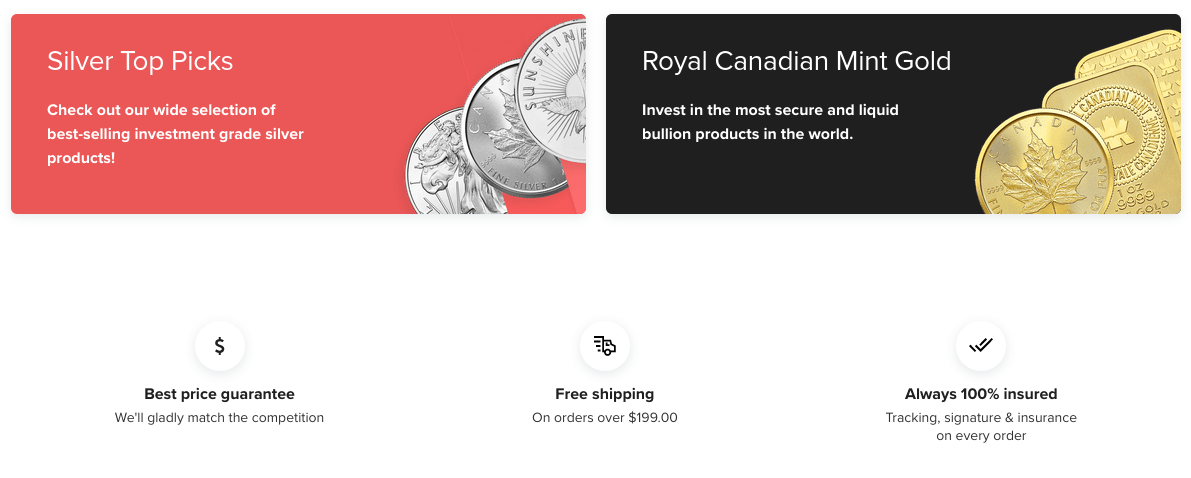 4. Noble Gold
If you want to purchase gold bars for your self-directed IRA, Noble Gold is the way to go. The company gives you all the tools you need to manage your precious metal investments.

Check out this comprehensive guide for a more detailed look at the best places to buy gold.
Can You Buy Gold Bars From a Bank?
It depends on what you mean by "bank." If you walk into your local bank on the corner and ask for gold bars, you'll probably wind up being tackled and having a lengthy conversation with the police.
Jokes aside, most banks in the US and UK do not sell gold bars over the counter. In some countries — most notably Switzerland, Austria, and Germany — you can purchase gold bullion over the counter from most banks.
In any case, banks that do sell gold bars often charge significantly more than the spot price, so you're better off purchasing gold bullion or gold ingot from one of the companies I mentioned in the previous section.
Not Ready to Buy Gold Bars? Other Ways to Invest
If all of this is too intimidating for you, that's ok! There are other ways to invest in gold that are much friendlier for new precious metals investors.
Gold Coins
Gold coins are a great option for people who want to buy a smaller amount of gold. They're less space efficient than gold bars for larger amounts, but if you don't have enough space to store all the gold coins you want, I imagine you won't be too unhappy about that.
Gold / Mining Stocks
The vast majority of investors that I talk to invest in gold through gold ETFs or gold mining stocks. Popular mining companies to invest in for gold exposure include Barrick Gold (NYSE: GOLD) and Newmont Mining (NYSE: NEM).
If you prefer to invest in gold via mining companies, I recommend taking a look at eToro.
Hands down, eToro is one of the best stock market apps out there. It's the perfect combination of powerful yet easy-to-use — meaning it's appropriate for beginners, but the platform will still provide value for more seasoned investors and traders.
With eToro, you have the ability to research stocks, set alerts, stay up-to-date on news events, and invest with ease. Plus, an iOS and Android-friendly app makes investing on the go a cinch.
eToro is a multi-asset investment platform. The value of your investments may go up or down. Your capital is at risk.
Gold ETFs
The other way people like to invest in gold without purchasing the metal themselves is through gold ETFs. I like iShares Gold Trust (NYSEARCA: IAU) and SPDR Gold Shares (NYSEARCA: GLD). For gold ETF investing, you can't go wrong with eToro.
eToro is a multi-asset investment platform. The value of your investments may go up or down. Your capital is at risk.
Gold Derivatives
If you have a lot of investing experience, investing in gold derivatives like options and futures is a great way to make more efficient use of your capital.
But you should be warned: gold derivatives come with hefty underlying values, so they're not for new investors or people who don't have a lot of money to throw around.
For example, a single gold futures contract (GC) controls 100 troy ounces of gold, which is worth around $195,000 at the time of this writing.
There is a micro gold contract (MGC) that "only" controls 10 troy ounces, but that's still worth a lot of money at $19,500 per contract.
If you know what you're doing and have a lot of capital to trade with, TradeStation is the best platform for trading gold futures and options, in my opinion.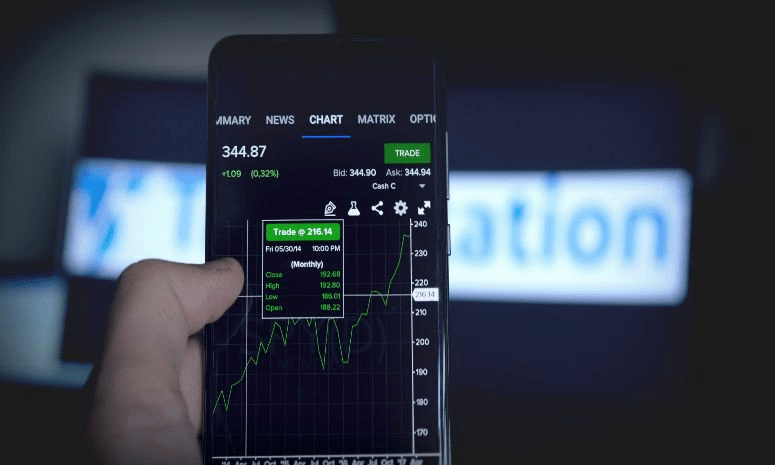 TradeStation is known for its low fees and speed — but the feature advanced traders value most is its advanced strategy analysis tools. You won't find faulty or slow executions here — it's largely considered one of the best platforms for serious traders.
Final Word: Where to Buy Gold Bars
So there you have it! Buying gold bars isn't as scary as it seems at first, and as long as you buy them from a reputable company, you shouldn't have any trouble.
I recommend making a plan for where you want to store your gold bars before you make any purchases. That way you're ready when they get delivered.
---
FAQs:
Can you buy gold bars from a bank?
In general, no. Well, not in the US, at least. So where can you buy gold bars? In the US, most gold ingots and gold bar bullion are purchased through dedicated precious metals dealers.
Can you just buy a gold bar?
Yes! The easiest way to buy a gold bar is online through a reputable dealer. You'll have to pay the spot price per ounce times the weight of the bar you purchase, plus a little bit extra to cover markup.
How much does a real gold bar cost?
The price of a real gold bar can fluctuate. At writing, the current price of one Good Delivery 400-troy-ounce bar — the kind you would see in a cartoon — is just over $785,000. Of course, you can purchase much smaller bars, usually in increments of one ounce or one gram.
Is it legal to buy gold bars in the US?
Yes, it is legal to buy gold bars in the US. Purchasing gold bars is not inherently any different than purchasing any other commodity.
Where to Invest $1,000 Right Now?
Did you know that stocks rated as "Buy" by the Top Analysts in WallStreetZen's database beat the S&P500 by 98.4% last year?
Our September report reveals the 3 "Strong Buy" stocks that market-beating analysts predict will outperform over the next year.