Our editorial team uses a strict editorial review process to compile all reviews, research, and evaluations of any kind. Our company, WallStreetZen Limited, is supported by our user community and may receive a small commission when purchases are made through partner links. Commissions do not affect the opinions or evaluations of our editorial team.
Even if you have no idea what it is, you probably understand that it's a big deal. After all, some of the largest tech companies have embraced this advancement in how we communicate, work, and play. And when Facebook changed its name to Meta (NASDAQ: META), it became clear that the metaverse would be in the news for the foreseeable future.
Is the metaverse a good investment, though? In this post, we'll take a deep dive to figure out the answer. Keep reading for an in-depth look at companies investing in the metaverse along with other ideas for how to invest in the metaverse.
By the time you're done reading, you'll have a much better idea if investing in the metaverse is aligned with your goals.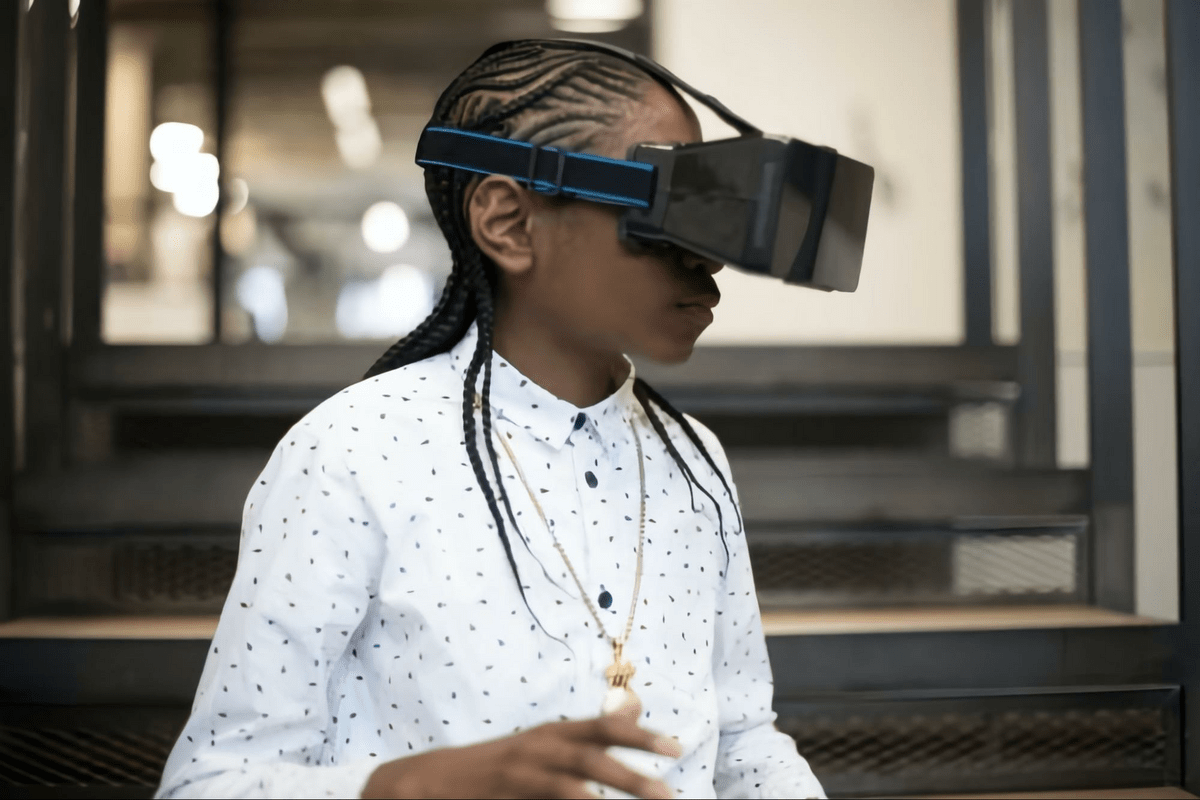 How to Invest in the Metaverse: The Bottom Line
The good news is that you can invest in the metaverse without risking your money on virtual land or speculative cryptocurrency assets.
You can invest in tech giants like Meta or Microsoft (NASDAQ: MSFT), as they've introduced new products in Virtual Reality and the metaverse. You can also invest in companies like Nvidia (NASDAQ: NVDA) that provide services to the metaverse.
While the metaverse and virtual reality may become mainstream in a few years, with advancements like Apple bringing VR goggles to the marketplace, there are no guarantees that the metaverse as a concept will succeed.
Investing in companies with exposure to the metaverse may be the "safest" way to go at this time — purchasing digital land in the metaverse or investing in cryptocurrency tokens involved in this space is still quite risky and unregulated, as mass adoption hasn't occurred yet.
At-a-Glance: Top Platforms for Investing in the Metaverse
We'll cover how to invest in the metaverse in more detail below. But here's a handy reference guide of some of the best platforms for investing if you decide to take the plunge:
| | |
| --- | --- |
| Best brokerage for Metaverse stocks + ETFs | |
| Best place to research Metaverse stocks | |
| Best place to invest in private Metaverse companies | |
| Best platform for Metaverse crypto | |
What is the Metaverse?
If you're not exactly sure what the metaverse is all about, then you're not alone. There really isn't a single accepted definition of this virtual world. But I'll try…
The metaverse is the virtual world that allows users to interact with each other and various digital objects. Multiple platforms support the metaverse, and there isn't one specific destination.
When it comes down to it, there are two critical aspects to the metaverse:
Virtual Reality. This technology uses your field of vision to provide a virtually immersive experience. You may see this at video games arcades where you connect to a virtual world.
Augmented reality. This puzzle piece provides virtual layers to the real world and real-time interactions.
The metaverse could revolutionize different industries and the future of work. It provides a virtual reality where people, or avatars, can connect and interact with each other.
But while experts and authors have been trying to figure out what virtual reality will look like in the future, the truth is that nobody knows for sure.
While a Bloomberg report published in late 2021 indicated that the metaverse could become an $800 billion industry, there are still concerns over mass adoption.
It's also worth mentioning that we don't know for sure what the future of this technology will look like as user habits have shifted since the pandemic era when most were working from home and spending less time on real-world social interactions.
Five Ways to Invest in the Metaverse
Should you invest your money into this revolutionary concept that hasn't become mainstream yet? If you're a speculator who believes the metaverse could be the next big thing, you're probably wondering how to invest.
Here are five different options for how to invest in the metaverse right now…
Hot sectors come and go. Looking for stocks that are trending right now that have long-term investment potential? Subscribe to our new (and FREE) newsletter, WallStreetZen Daily. You'll gain access to Top Analyst ratings (normally a premium feature on our site) and much more. Subscribe now.
1. Invest in Metaverse Stocks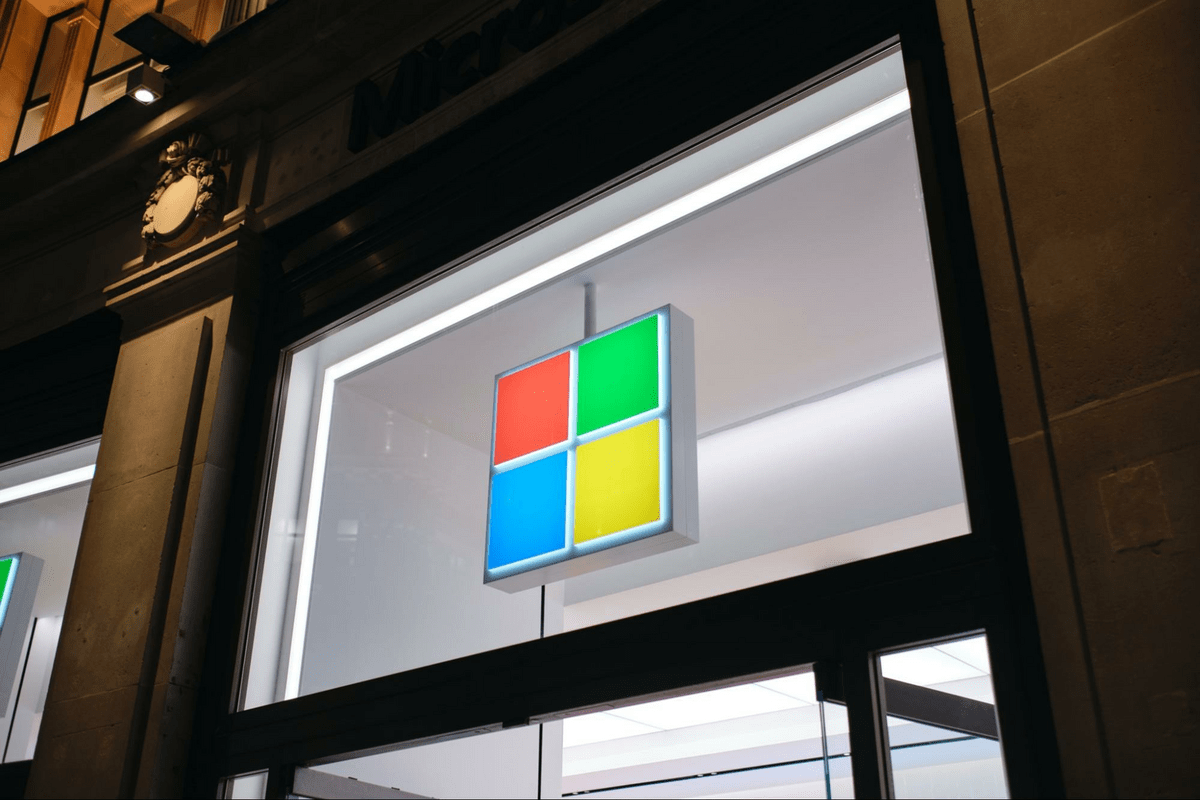 Looking at investing in this space? Here's a short metaverse stock list to consider.
Keep in mind that none of these companies are pure metaverse plays — that is, they offer other products and services.
So for instance, if you invest in Apple Inc. (NASDAQ: AAPL), you're investing in the entire company, which includes more than just their metaverse efforts.
Due diligence is key when it comes to choosing stocks — WallStreetZen aims to make that part as simple as possible, with customized screeners and due diligence checks that give you an overview on a stock's performance, financials, and forecast. Best of all, it's free to get started — if you find that the tools are valuable, you can invest in a Premium membership to unlock more research tools like access to insider buys and top analyst Strong Buy ratings.
Metaverse Stock #1: Meta Platforms Inc. (NASDAQ: META)
If you want to invest in the metaverse, you may as well put your money into the company with the phrase in its name.
Mark Zuckerberg has invested $39 billion into the metaverse with Meta since 2019, despite frustrations from investors. If any company were to benefit from the mass adoption of the metaverse, it would be Meta as they've taken a huge bet on this technology.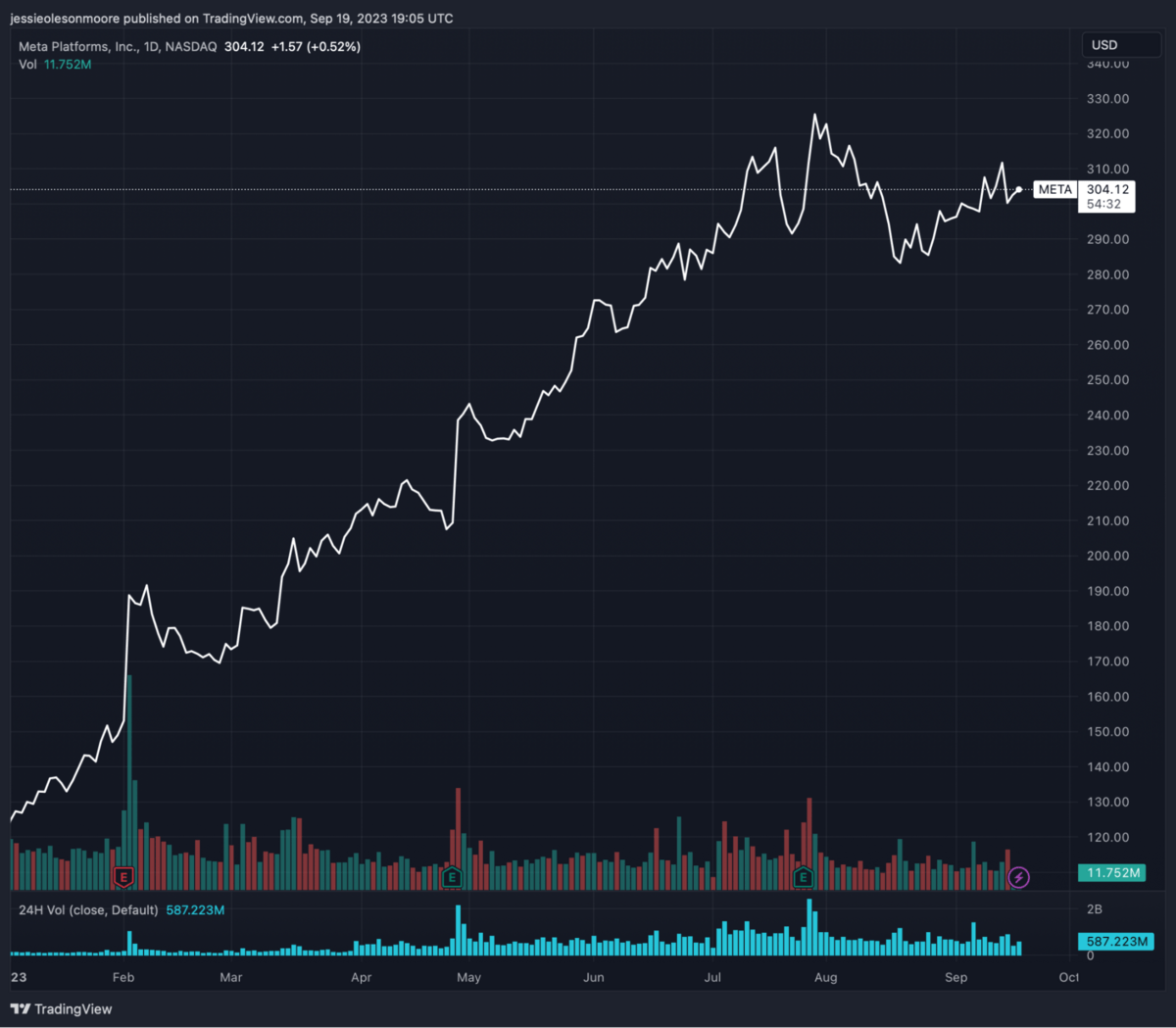 Metaverse Stock #2: Microsoft Corp. (NASDAQ: MSFT)
Microsoft announced a partnership in late 2022 with Meta that would bring the biggest services like Teams, Offices, and Windows to Meta's Quest VR headsets to change the future of work and even play.
With Microsoft Teams growing to over 270 million monthly active users, the platform is already a part of workplace collaborations.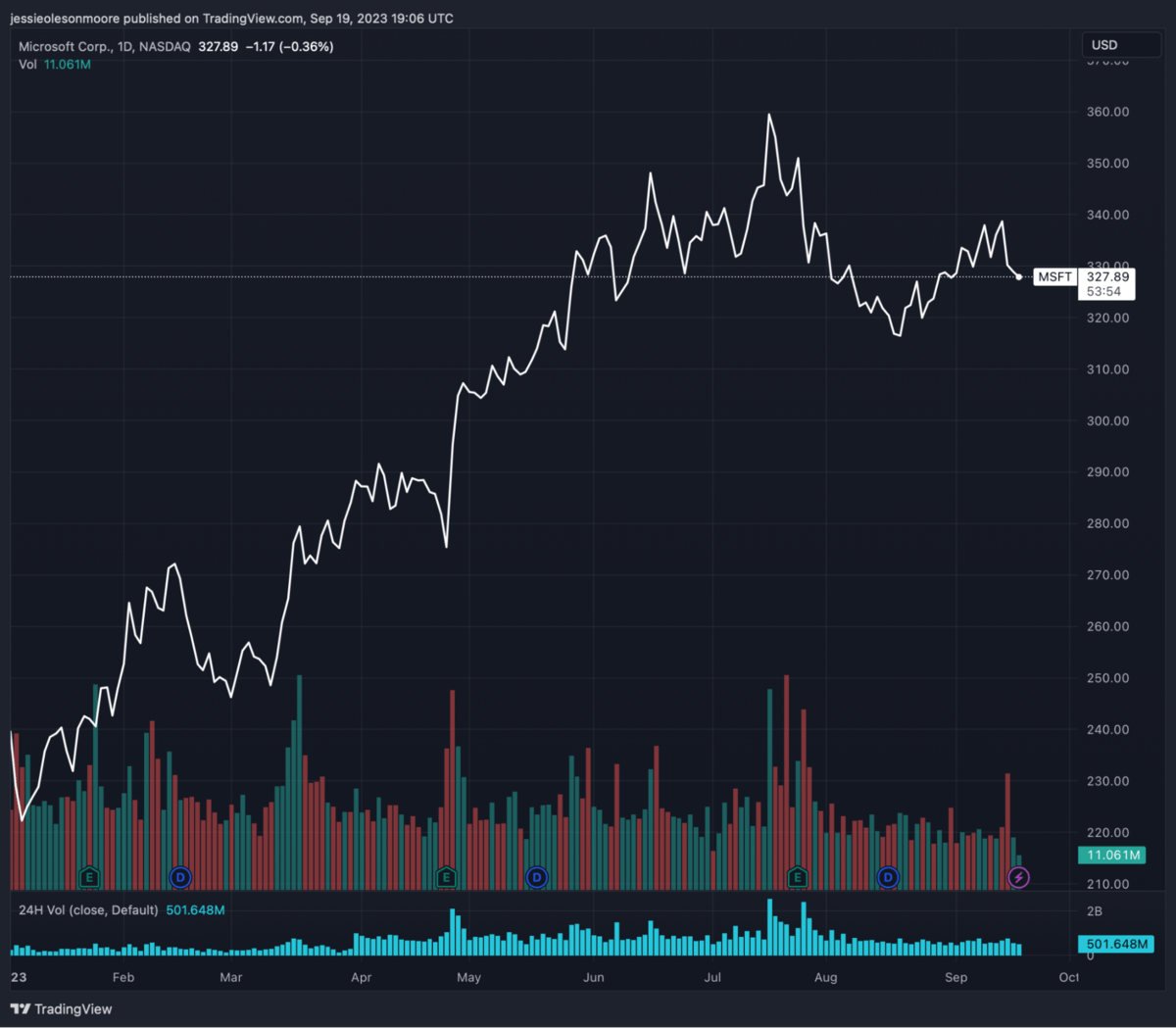 Metaverse Stock #3: Apple Inc. (NASDAQ: AAPL)
Apple has recently entered the virtual world and metaverse space with the newest goggles. The Apple Vision Pro product is a $3,500 device that's being considered the long-waited into the virtual reality space of Apple.
Only time will tell if the tech giant can take the metaverse public or if this product will flop due to the hefty price tag.
The positive side of adding exposure to Apple in your portfolio is that you could benefit from the other advancements and revenue streams.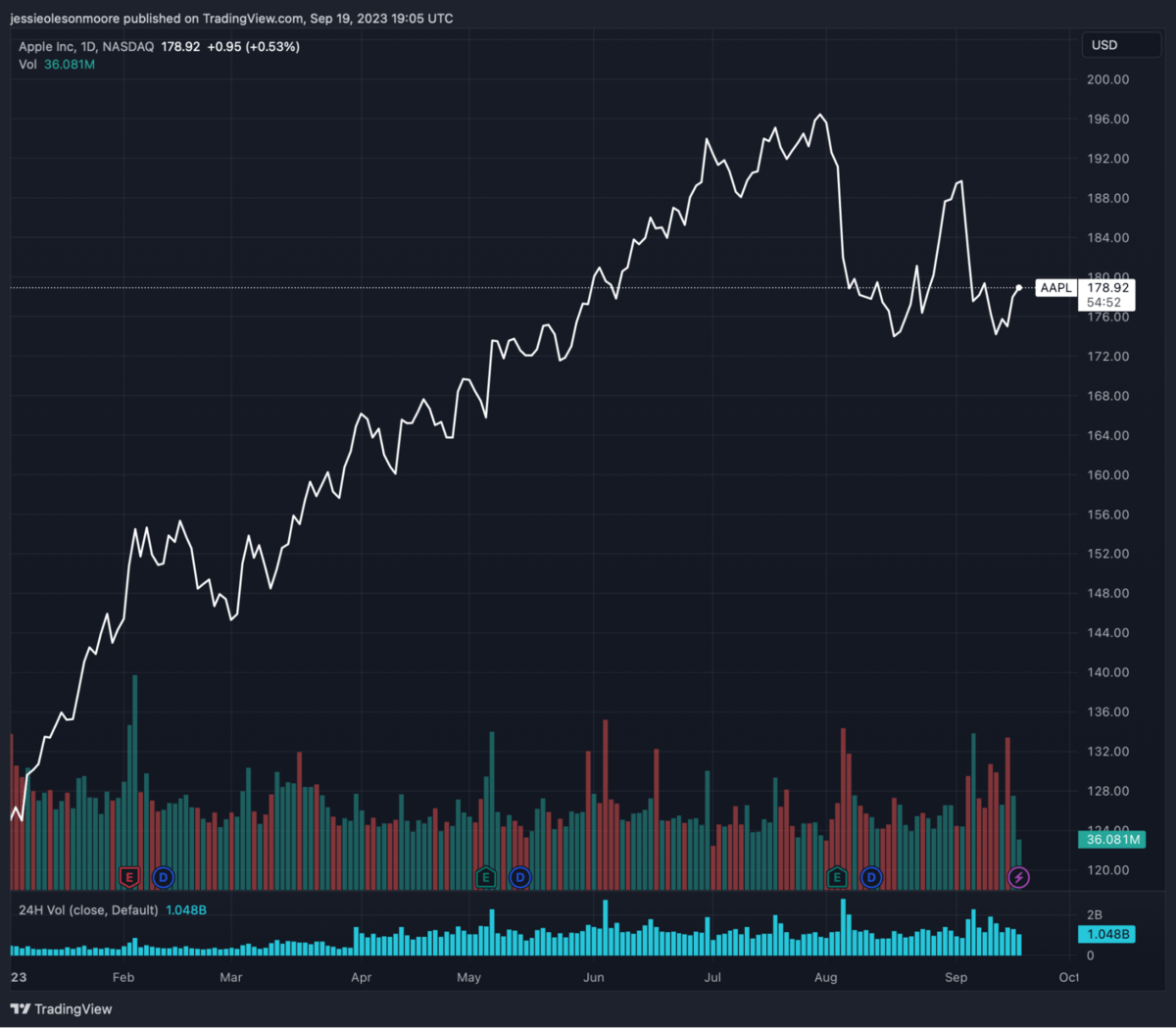 Where to Trade Metaverse Stocks
If you want to invest in metaverse stocks like these, you'll need a broker. If you have one you trust, great. If you don't (or if you're looking for a better one), consider eToro.
It's difficult to overstate the awesomeness that is eToro. First up, it's an intuitive and easy-to-use platform — so if you're a newbie, the learning curve is pretty simple, and there are social tools that let you follow other investors, notably their CopyTrader feature that lets you follow (and mirror, if you choose) the trades of top-rated investors.
The platform's tools and pure breadth of available assets, including stocks, ETFs, REITs, options, and crypto, make it appropriate for more seasoned investors too. Long story short? eToro is a fantastic solution for investors at every level.
eToro is a multi-asset platform which offers both investing in stocks and cryptoassets, as well as trading CFDs.
CFDs are complex instruments and come with a high risk of losing money rapidly due to leverage. 81% of retail investor accounts lose money when trading CFDs with this provider. You should consider whether you understand how CFDs work, and whether you can afford to take the high risk of losing your money.
Cryptoassets are highly volatile and unregulated in the UK. No consumer protection. Tax on profits may apply.
Copy Trading does not amount to investment advice. The value of your investments may go up or down. Your capital is at risk.
eToro USA LLC does not offer CFDs and neither does it represent or assume any responsibility for the accuracy or completeness of the content of this publication, prepared by WallStreetZen, as a partner, using information available and public and not specific to the eToro entity.
2. Invest in Metaverse ETFs
If you're unwilling to invest in one company or unsure where to start when looking for how to invest in the metaverse, you can allocate your money towards an exchange-traded fund (ETF).
An EFT is an investment fund that tracks a specific industry or sector. So, when you invest in an ETF, you're investing in a bundle of assets. It turns out that there are ETFs that focus on technology companies, which are heavily invested in the metaverse.
Here are some ETFs worth looking at:
ProShares Metaverse ETF (VERS). This index invests in companies offering innovative technology surrounding the metaverse. You will gain exposure to tech giants like Nvidia, Amazon, and Alphabet.
Global X Virtual Reality (VR). This ETF is heavily invested in Nvidia and Meta. You'll also get exposure to other companies looking to benefit from the commercialization of the metaverse.
Additionally, there's an eToro Metaverse Life Smart Portfolio ETF for metaverse investing — which is convenient, because eToro is also the platform we suggest for ETF investing (metaverse and beyond). eToro has hundreds of ETFs to choose from in just about any sector.
When it comes down to it, there are many other ETFs and funds that are investing in companies working on the metaverse.
As always, we suggest that you look into the portfolio holdings of these ETFs by analyzing the metaverse stock list to ensure that you're familiar with the companies and agree with the weighted distribution.
eToro is a multi-asset investment platform. The value of your investments may go up or down. Your capital is at risk.
3. Invest in Companies Investing in Metaverse
Major global tech firms are investing directly and indirectly in revolutionary advancements like the metaverse or the field of Artificial intelligence. A metaverse stock list wouldn't be complete without some of these companies.
Company investing in metaverse stock #1: Nvidia Corp (NASDAQ: NVDA)
With so much emphasis on the metaverse and the field of AI, one company is needed to keep everything flowing.
The chip producer announced earlier this year that they would collaborate with Microsoft to give millions of Enterprise users access to strong industrial metaverse resources through the cloud.
Before this announcement, Nvidia launched its Omniverse Cloud Services, which would allow the building and operating of industrial metaverse applications.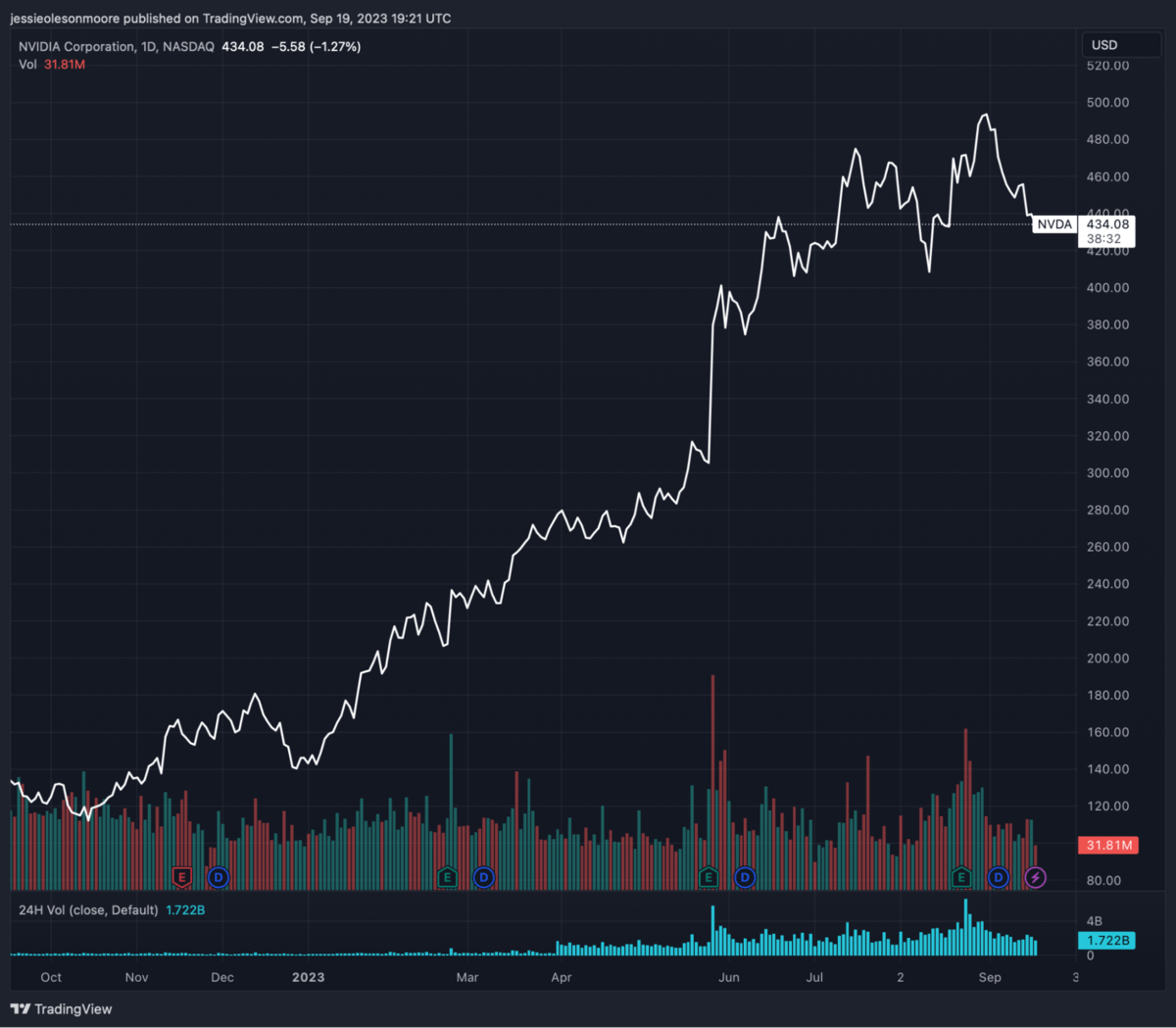 Company investing in metaverse stock #2: Roblox Corp (NYSE: RBLX)
Robolox operates an online platform that lets users make friends and build connections in the digital world. You can also use Roblox Studio to build and operate your 3D world.
This gaming-based metaverse has been working on improving the customer experience. With users able to create their own metaverse gaming experiences, there's optimism about mass adoption in the future.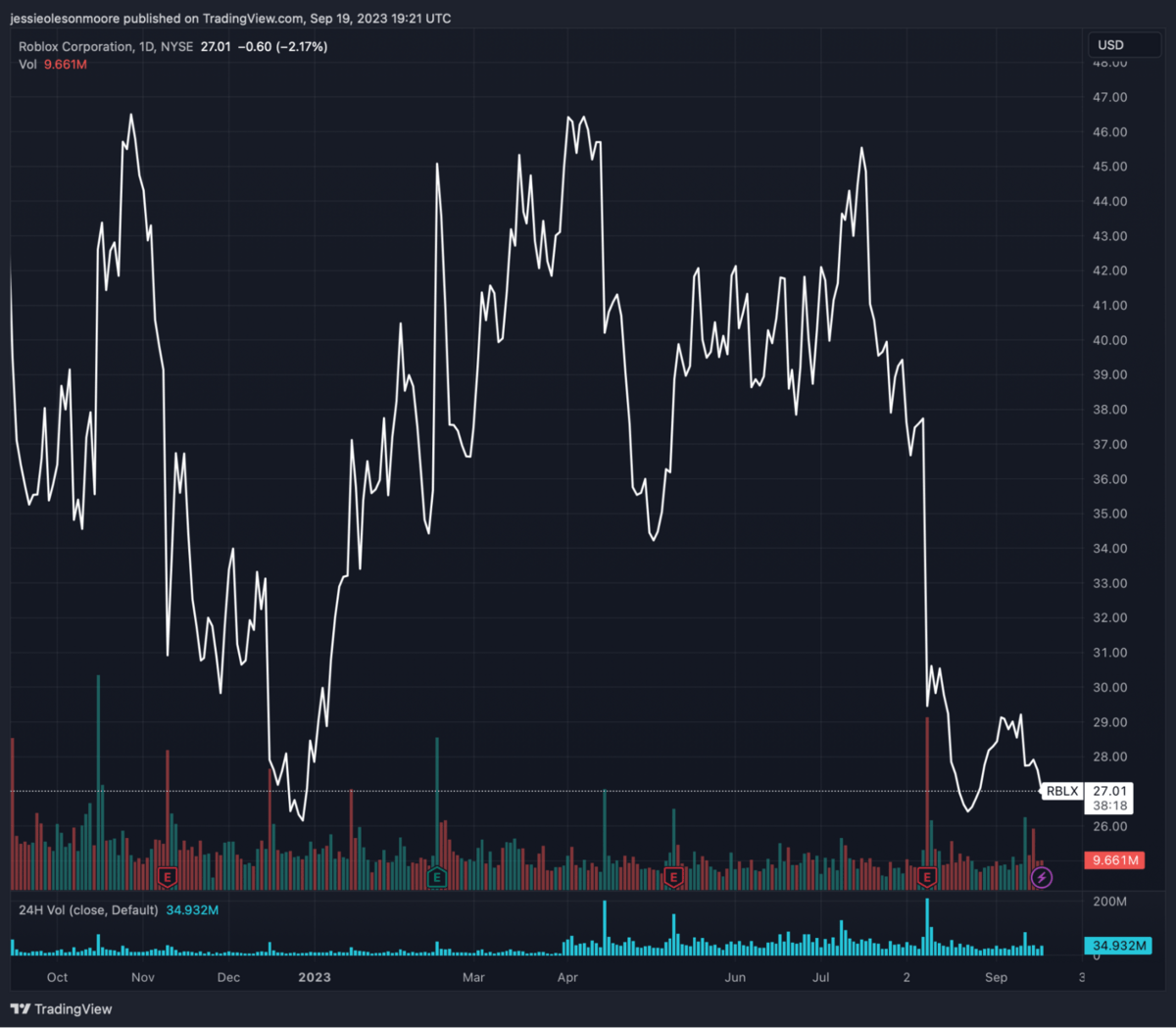 No metaverse stock list is thorough without looking at gaming companies like Epic Games. However, the problem is that a lot of these companies are still private. However, there's an inroad for accredited investors…
Equitybee gives accredited investors access to private companies that aren't available to retail investors yet — including Epic Games.
The process involves investors funding employee stock options, which gives you a stake in the company at past valuations. If and when successful liquidity events occur, you receive a percentage. Pretty cool, right?
4. Invest in Metaverse Crypto
The cryptocurrency space is closely connected with the metaverse, and you'll likely need some form of digital currency to purchase real estate or other assets in the virtual world.
There are many different types of cryptocurrency tokens that you can invest in. However, suppose you want to invest directly in the metaverse.
In that case, you will want to purchase the native tokens of the cryptocurrency platforms The Sandbox and Decetraland, along with the coin that's used on one of the most popular blockchains, Ethereum.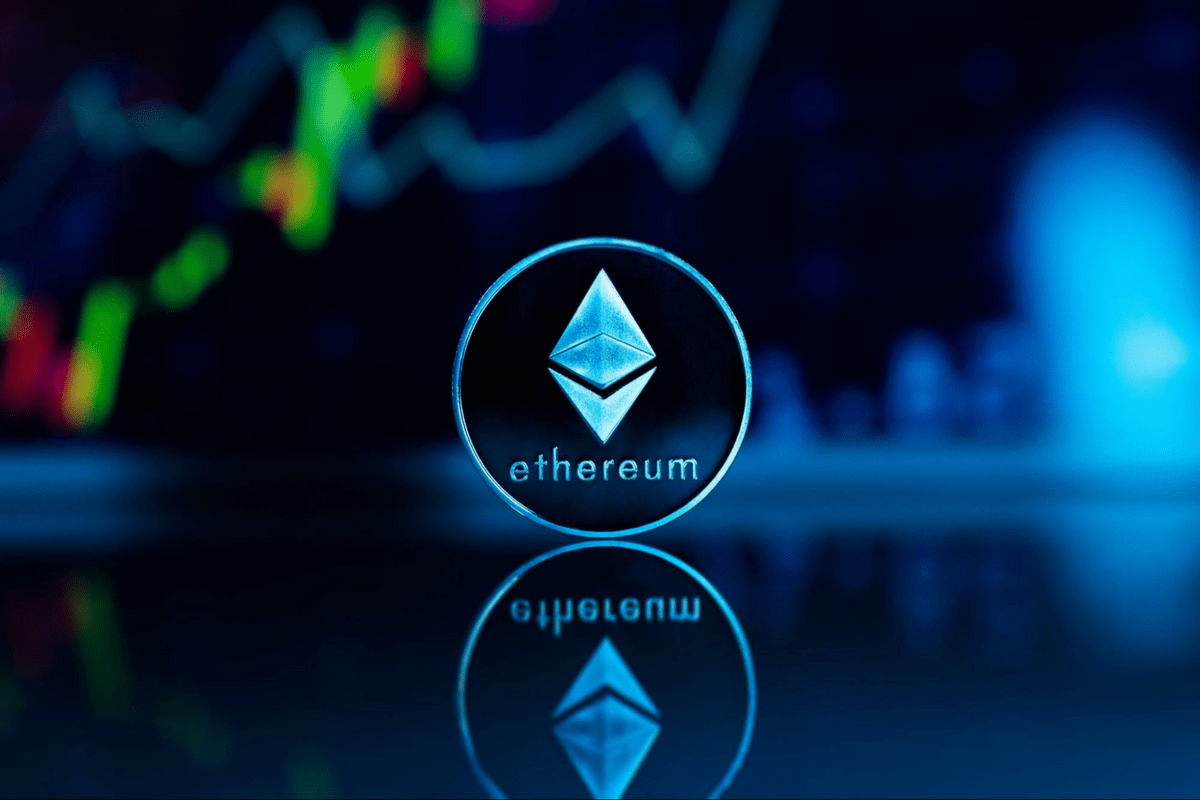 Metaverse cryptocurrency tokens like Sand and ETH, which are tokens that will be used for transactions in the metaverse, are available on eToro.
5. Invest in Metaverse Assets
You purchase land and assets in the metaverse if you're looking for direct options for investing in the metaverse. A story made headlines in late 2021 when someone paid $450,000 to be Snoop Dog's neighbor in the Sandbox metaverse.
The Ethereum-based digital platform is being used to create and monetize online communities and gaming experiences.
You're typically going to purchase land with cryptocurrency, with the two leading networks being The Sandbox and Decentraland. You can join these virtual communities through their websites, where you'll select an avatar and then enter the digital space.
It's important to note that these metaverse platforms use the native tokens Sand and Mana for all digital transactions.
Like in the real world, you can research real estate in the metaverse as you would on a site like Zillow. You can use OpenSea.io or NonFungible.com to compare the land in the metaverse.
Instead of getting the keys to the property like you would in real life, you get an NFT that acknowledges your digital asset purchase.
Is Metaverse a Good Investment?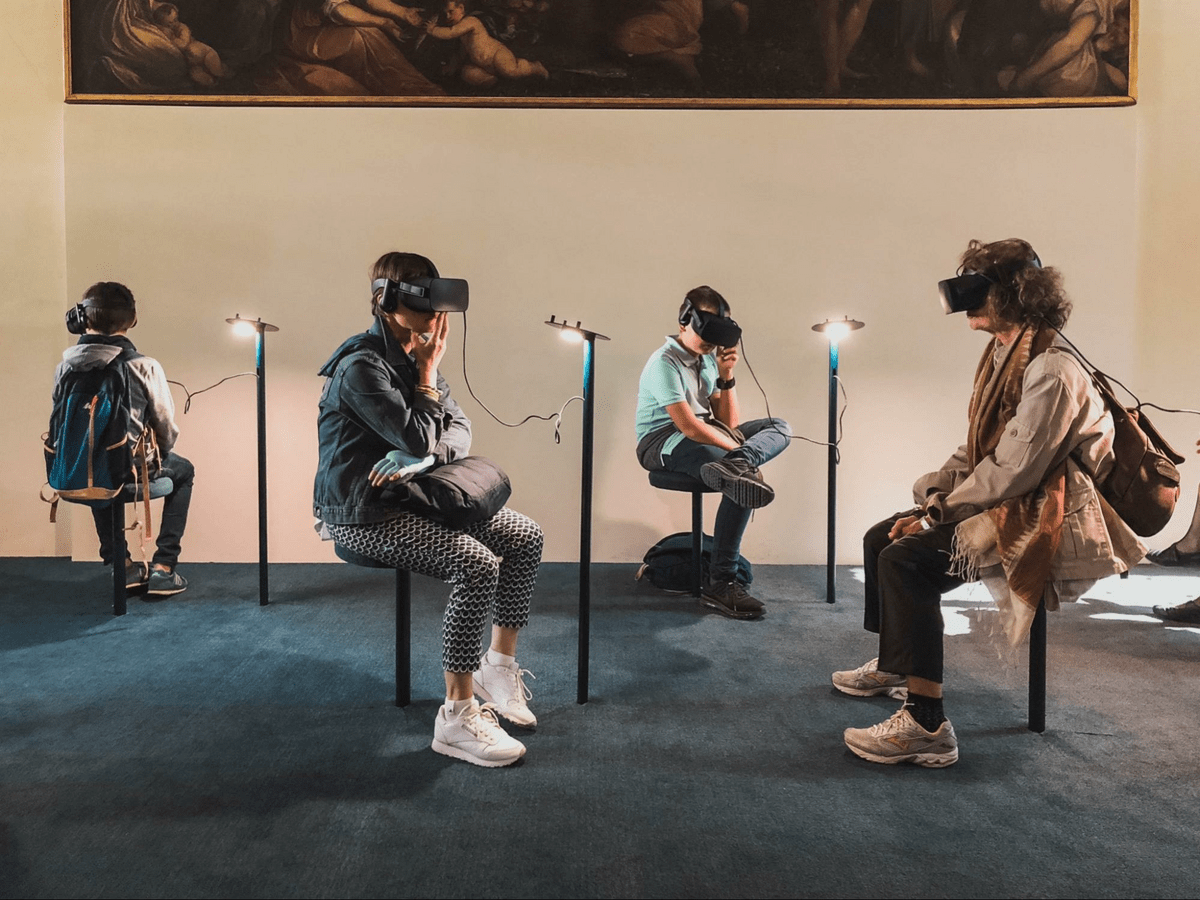 The reality is that while the metaverse had plenty of hype surrounding it, the emergence of AI-related tools has taken over the public interest. Truthfully, companies like Meta and Microsoft appear to be more invested in AI right now.
Even though the company formerly known as Facebook literally has Meta in its name, it announced that it would be investing $33 billion in AI in 2023.
This doesn't mean that they won't be developing the metaverse, but it's unknown what the commitment and adoption will be for the metaverse.
Before you invest your hard-earned money into the metaverse, it's important to remember that classic adage from Warren Buffett, who stated that you should only invest in companies or industries that you understand.
Investing in the metaverse can be a good option if you're betting on the growth of tech giants like Apple or Nvidia.
However, investing in the metaverse isn't a good idea when you're risking your money on a speculative asset like a digital piece of real estate.
It's also important to note that investing will depend on your risk profile. Cryptocurrency tokens and digital assets have shown to have wild swings that could be difficult to handle for most investors.
Metaverse Investing: Important Considerations
Before you invest in the metaverse, consider these important things:
1. Companies investing in Metaverse have lost significant money in this area.
Even though many tech giants discussed investing in the metaverse, the harsh reality is that they lost money on these investments. For example, Meta reported losses of $13.7 billion on the metaverse in 2022.
It's also worth noting that Disney dropped its entire metaverse division earlier this year.
2. Digital assets have dropped in value.
Since the inflationary pressures became evident in 2022, the prices of digital assets have significantly dropped. For example, as of mid-September, the native token of The Sandbox, Sand, reached an all-time low with bearish sentiment on the metaverse.
The price of Ether, the native token of Ethereum, the blockchain where metaverse platforms have been built, is down 66% from an all-time high.
These surprisingly low cryptocurrency prices further prove that the metaverse hype is dying down. This isn't to say that these prices can't bounce back, but as of right now, digital assets have plummeted significantly.
3. Mass adoption of the metaverse hasn't happened.
Multiple experts have stated the metaverse has failed to gain mass adoption since there has never been a simple definition of what the metaverse is as most people still have to search the phrase up to make sense of it.
The simple truth is that we don't know which metaverse will succeed if any does at all. There's still the possibility that adoption of this could be decades away.
Final Word: How to Invest in the Metaverse
If you're looking to start investing in the metaverse, it's essential that you conduct your own research and due diligence.
Based on the many unknowns about the metaverse and its future, it may be the most intelligent approach to avoid investing directly and instead focus on allocating your funds toward companies that are involved in this technology.
Since they're probably also working on other advancements, it means your exposure isn't solely in the metaverse.
With Apple's ecosystem of two billion iPhone, iPad, and Mac users, there's a possibility that they could bring virtual reality to the mainstream.
Still, we can't make investment decisions on something that hasn't happened yet. This is why it's essential that you proceed with caution when investing in the metaverse.
---
FAQs:
How do I invest in the metaverse?
You can invest in the metaverse by purchasing digital assets like land in the metaverse, invest in metaverse-based cryptocurrencies, or invest in companies that are heavily involved in the metaverse. If you want to diversify your investment, you can put your money into metaverse ETFs, where the fund pools money into companies involved in this space.
Can you buy stock in metaverse?
There are different companies that you can invest in that are heavily involved in the metaverse. You can purchase shares in tech giants like Meta or Microsoft since they've already invested heavily in the metaverse. The good news is when you invest in these large tech companies, you're also investing in the other business ventures that they're involved in. For example, Microsoft has been relying on AI and cloud-based technology to grow its business. So even if the focus on the metaverse doesn't pay off immediately, the other investments could pan out.
What is the best metaverse investment?
While the best investment for the metaverse will differ from investor to investor, many consider the best approach to be investing in tech giants that are proponents of this technology or investing in an ETF that tracks the global tech companies that are at the forefront of innovation. As tempting as it is to purchase cryptocurrency tokens or digital assets, it's important to remember that the mass adoption of the metaverse hasn't happened yet.
Where to Invest $1,000 Right Now?
Did you know that stocks rated as "Buy" by the Top Analysts in WallStreetZen's database beat the S&P500 by 98.4% last year?
Our December report reveals the 3 "Strong Buy" stocks that market-beating analysts predict will outperform over the next year.