Our editorial team uses a strict editorial review process to compile all reviews, research, and evaluations of any kind. Our company, WallStreetZen Limited, is supported by our user community and may receive a small commission when purchases are made through partner links. Commissions do not affect the opinions or evaluations of our editorial team.
Turntide Technologies is not publicly traded.
Equitybee gives accredited investors access to hundreds of private, VC-backed startups before they IPO.
Sign up with Equitybee and invest in Turntide Technologies when it becomes available.
Did you know that about 45% of all electricity on Earth is used by electric motors?
I certainly didn't. I also didn't know that most of those motors are outdated and plagued by energy inefficiency.
Turntide Technologies did — and they decided to capitalize on the opportunity with new designs which boast 25% to 50% more efficiency. Today, the startup is valued at over $1 billion and has seen tremendous interest from real estate and transportation companies.
Climate change, energy security, and policy have come together, and the conclusion is simple — smart electrification makes financial sense for everyone. Turntide is at the forefront of that process.
Wanna know how to buy Turntide Technologies stock? Keep reading.
Turntide Technologies: The Basics
We'll get to how to buy Turntide Technologies stock in just a few moments. But first, let's go over why you should care about the company: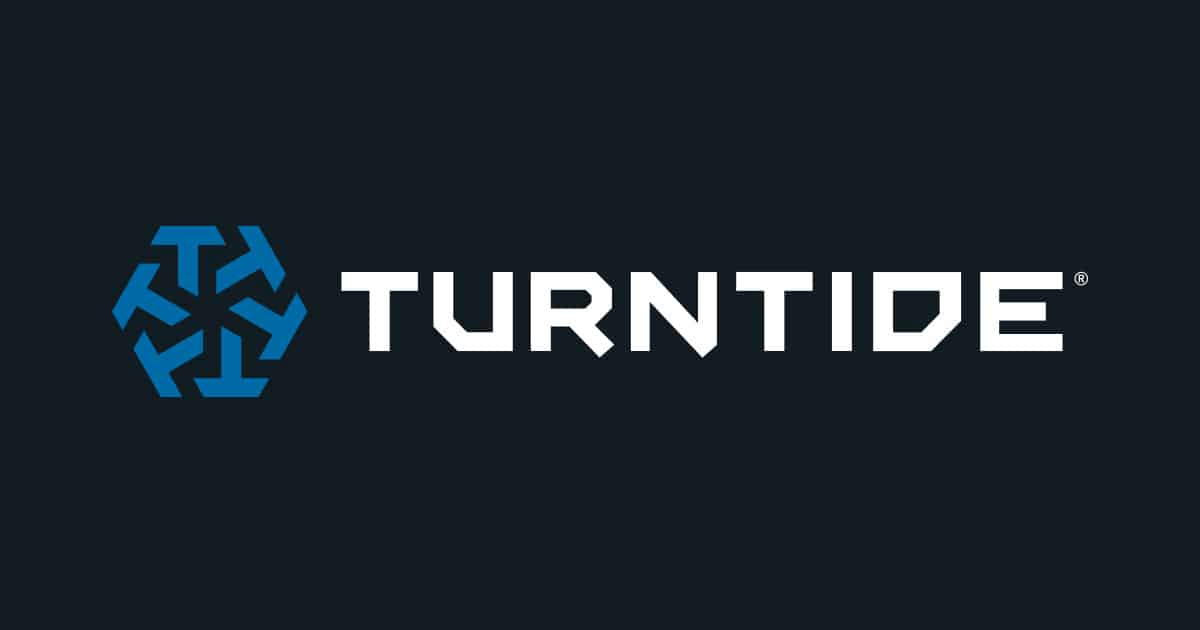 It has raised $491 million through 10 funding rounds
As of the last funding round in June of 2022, the company was valued at $1 billion
Turntide Technologies has filed a total of 712 patents — 413 of which have been granted as of mid-2023
Provides HVAC retrofits to ensure the energy efficiency of businesses
Additionally, Turntide provides electrification services for vehicles — primarily focusing on electrifying the fleets of other companies
Can You Buy Turntide Technologies Stock? Is Turntide Technologies Publicly Traded?
Having trouble finding the Turntide Technologies stock symbol? Can't find the Turntide Technologies stock price?
Unfortunately, the answer to the main question we're dealing with here — how to buy Turntide Technologies stock — is that you can't, at least not for the moment. The company hasn't gone public, so its shares aren't traded on any of the world's exchanges.
How to Buy Turntide Technologies as an Accredited Investor
If you're an accredited investor (roughly 10% of people in the US meet the requirements), you have access to several types of investment that most retail investors do not.
For one, you can invest in private companies via hedge funds or private equity companies. The only trouble is that this method usually requires a large investment — to the tune of $100,000 or more.
On the other hand, you can use a specialized platform for investing in private companies. Our preference is Equitybee, a company that offers access to a whopping 187 private companies.
Here's how it works. In exchange for funding an employee's stock options, you get a portion of the proceeds whenever a successful liquidity event occurs.
Now for the bad news … Turntide Technologies isn't available via Equitybee, at least for now. That could change, so I suggest checking every once in a while, but there are a couple of other companies available that might interest you: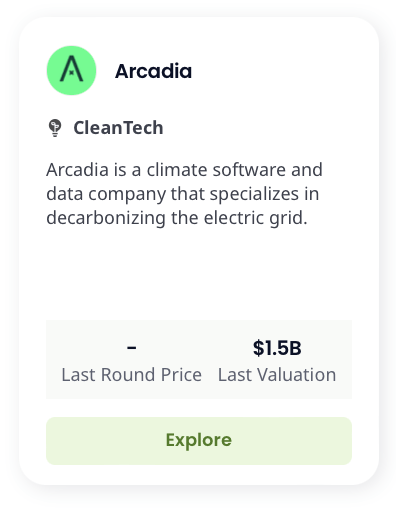 Group14: A battery storage technology company that creates silicon-carbon composite materials
Arcadia: A climate software and data company
Redwood Materials: A battery recycling startup
NURO: A company that develops and operates a fleet of electric and autonomous vehicles
How to Buy Turntide Technologies as a Retail Investor
As previously discussed, Turntide Technologies stock isn't available to retail investors at the moment. But hold your horses —that doesn't mean you're out of options.
We'll get to how we can capture some of the growth in the industry through other investments in a minute. First, let's go over some salient facts regarding the company.
Who Owns Turntide Technologies?
Turntide Technologies was founded in 2013 by Mark Johnston, Piyush Desai, and Trevor Creary. Apart from the owners, the board of directors, and employees receiving equity, the company is partly owned by the VC and private equity companies that invested in it.
Those companies include the likes of:
Meson Capital
BMW i Ventures
Breakthrough Energy Ventures
Climate Investment
Canada Pension Plan Investment Board
Amazon's Climate Pledge
JLL Spark
Does Amazon Own Turntide Technologies?
Nope. Though the tech and e-commerce giant has invested in Turntide Technologies through its Climate Pledge, Amazon (NASDAQ: AMZN) is just one of many investors.
Other high-profile investors include Bill Gates through his Breakthrough Energy Ventures and actor Robert Downey Jr.
How to Invest in Turntide Technologies Stock as a Retail Investor
Note: This article does not provide investment advice. The stocks listed should not be taken as recommendations. Your investments are solely your decisions.

You asked how to buy Turntide Technologies stock, and we answered that you can't. Thankfully, that isn't where things end.
The same things that would draw anyone to a promising company like Turntide Technologies are reflected in the wider industry, and recreating some of that growth by investing in other companies—companies that are publicly traded, is possible.
So, let's take a look at a couple of alternatives.
The Eaton Corporation (NYSE: ETN) is a power management company that has been in business since 1911 and currently boasts a market cap of over $80 billion.
ETN has been tackling almost all facets of electrification—from EV components, EV chargers, energy storage systems, and the electrification of industrial systems, to grid modernization and grid management via software.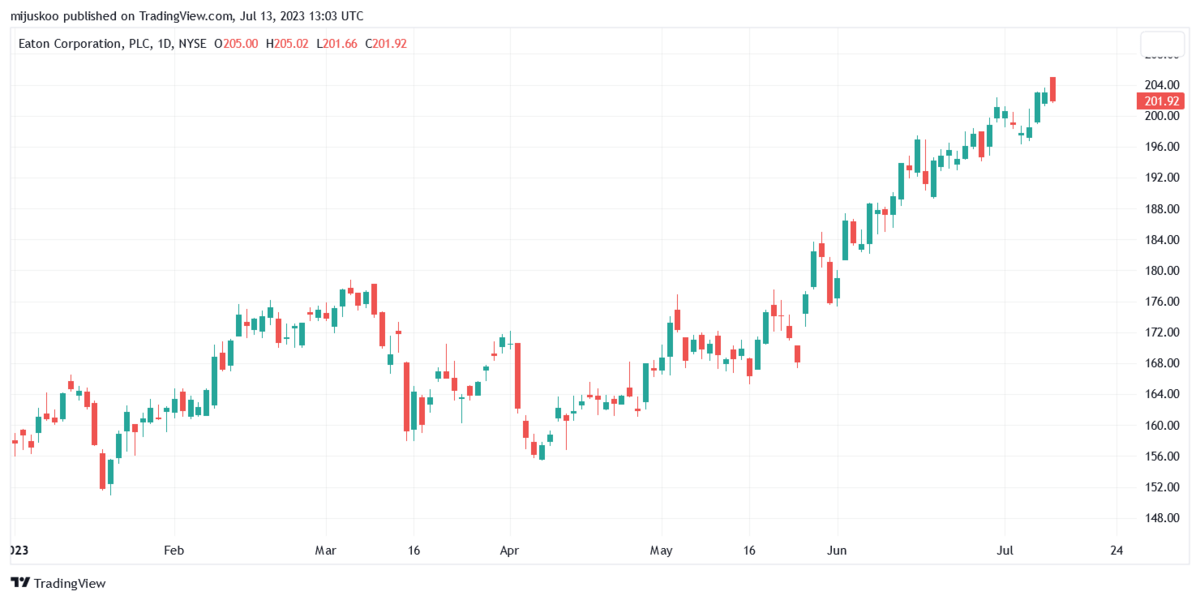 As you can see in the chart above (courtesy of TradingView), the company's stock has fared quite well since the beginning of the year.
In the seven months since, the stock has gone from $150 to slightly over $200, and as of the time of writing, most of WallStreetZen's Top Analysts consider it a buy.
Investing in a company like Johnson Controls International (NYSE: JCI) is another way to recreate buying Turntide Technologies stock. Like the promising startup, JCI is aiming to create more efficient HVAC units, on top of energy storage solutions and software for energy management. As of the time of writing, the stock is up 6% YTD, but an impressive 45.5% when compared to July of last year.
Last but not least, it is impossible to separate electrification from the process of sourcing renewable energy. Two pieces of the same puzzle, both processes feed and accelerate the growth of the other.
With that in mind, consider First Solar (NASDAQ: FSLR). The largest producer of photovoltaics in the United States, the company has recently secured a $1 billion line of credit from JPMorgan (NYSE: JPM) and a consortium of banks, in order to fund further expansion. As for results?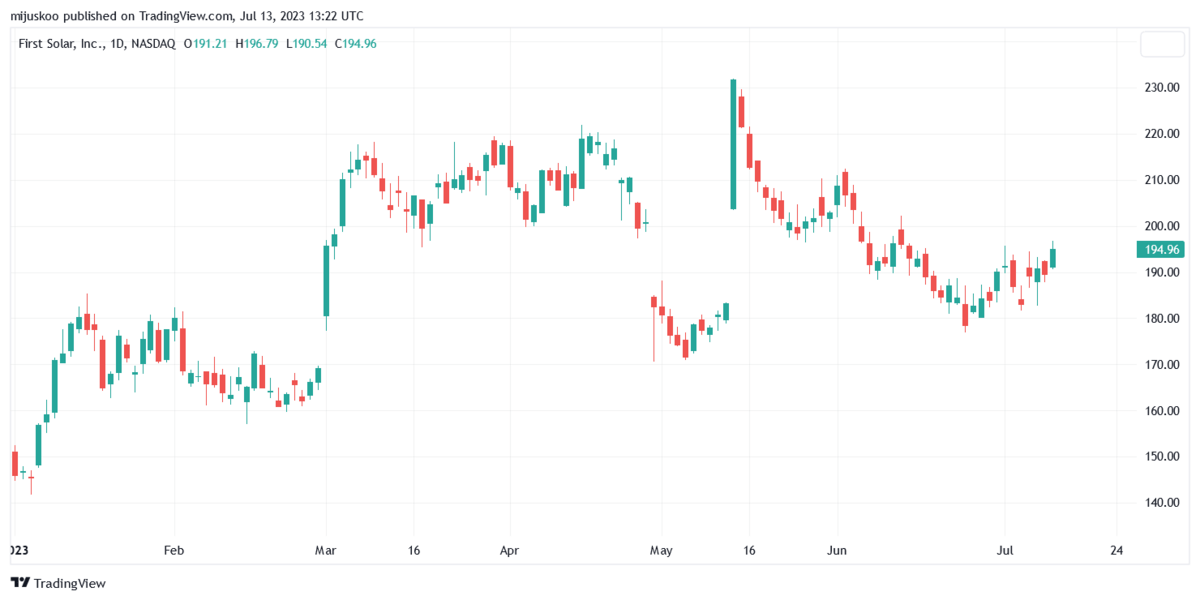 We've included the YTD chart from TradingView above, which shows gains of 33.59% since January. If we take a step back and look at the stock's performance since last July, the results are even more impressive — gains of 181.9% in that time period.
How to Buy the Turntide Technologies IPO
Here are the steps on how to buy Turntide Technologies stock if and when it becomes available:
Create or log in to your brokerage account (if you don't have one, we recommend eToro – it's free)
Search for Turntide Technologies
Select how many shares you want to buy
Place your order
Monitor your trade
Your capital is at risk. Other fees apply. For more information, visit www.etoro.com/trading/fees.
Turntide Technologies Stock Price Chart
Turntide Technologies stock isn't publicly traded. So here's no Turntide Technologies stock price chart. Let's not let a good section go to waste, however—there are various interesting charts that deserve mention.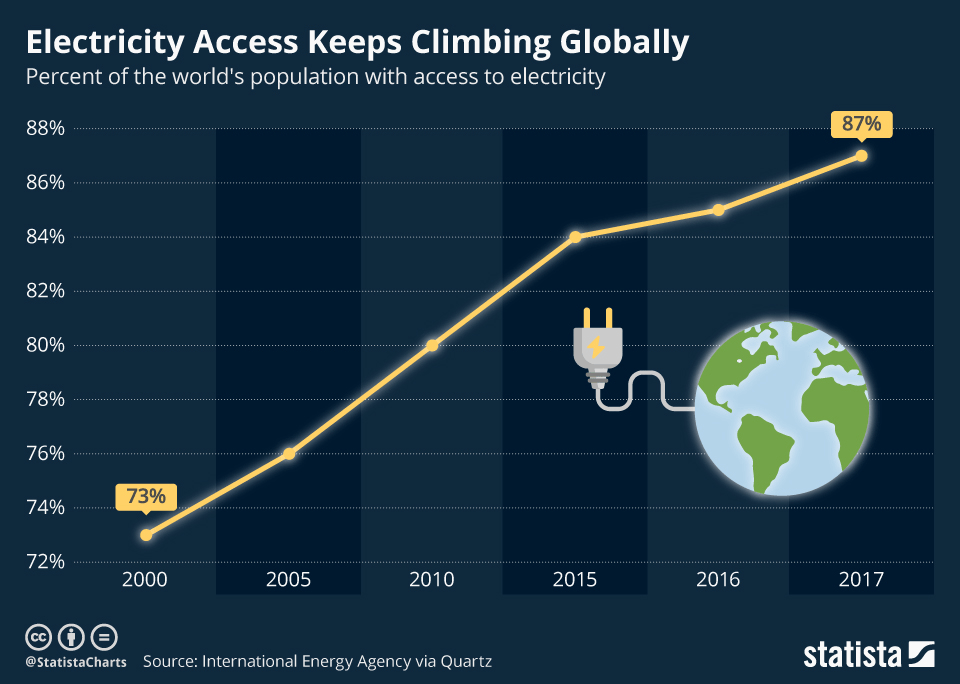 First of all, while high rates of electrification have been accomplished, there is still a way to go. Approximately 650 million people live without electricity in 2023, and bridging this gap will require energy-efficient solutions, which is exactly what Turntide Technologies specializes in.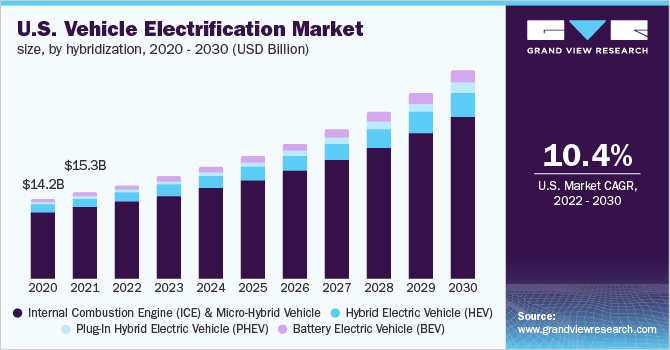 Next, apart from energy efficiency in homes and commercial buildings, the other specialty of Turntide Technologies, vehicle electrification, is slated to grow at a rapid pace.
With a CAGR of 10,4%, on top of numerous government policies worldwide that will drive both private consumers and enterprises toward electrification, converting existing vehicles and fleets to electric is sure to be a profitable venture.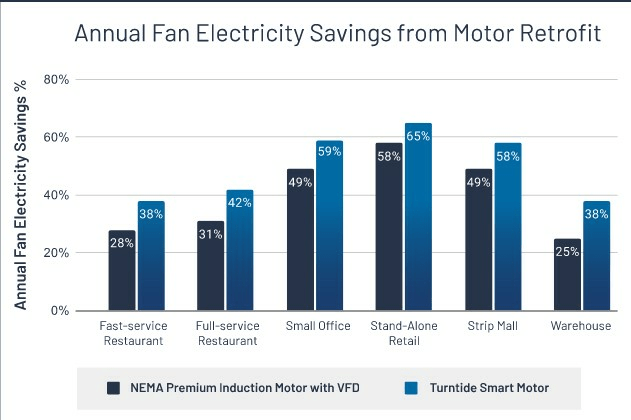 I've saved the best for last — something a bit more practical. Above, you can see the actual figures for electricity savings across various properties driven by motor retrofits using Turntide Technologies' proprietary Smart Motor.
With an increasing demand for decarbonization and energy efficiency, the rise of ESG investing, and numerous government subsidies, the future's looking bright. It's all rather electrifying, actually.
The bottom line? Turntide is on the horizon of some of the most exciting developments in clean energy. If you're an accredited investor, keep an eye out for it on Equitybee. If you're a retail investor, wait for the IPO or consider some of the approaches discussed in this article.
---
FAQs:
How to buy Turntide Technologies stock?
Since Turntide Technologies hasn't gone public as of early Q3 2023, there is currently no way to directly purchase stock in the company.
How much is Turntide Technologies stock?
Turntide Technologies stock isn't traded on any public exchange—so there currently isn't a way to accurately tell how much it is worth.
What is the Turntide Technologies stock symbol?
Since Turntide Technologies hasn't done an IPO yet, there is currently no ticker symbol associated with the company.
Who owns Turntide Technologies stock?
Apart from the company's founders Mark Johnston, Piyush Desai, and Trevor Creary, the board of directors, and employees who've used their employee stock option plans, Turntide Technologies stock is owned by several well-known VC and private equity companies, including: Meson Capital, BMW i Ventures, Breakthrough Energy Ventures, Climate Investment, Canada Pension Plan Investment Board, Amazon's Climate Pledge, JLL Spark.
Where to Invest $1,000 Right Now?
Did you know that stocks rated as "Buy" by the Top Analysts in WallStreetZen's database beat the S&P500 by 98.4% last year?
Our September report reveals the 3 "Strong Buy" stocks that market-beating analysts predict will outperform over the next year.