Our editorial team uses a strict editorial review process to compile all reviews, research, and evaluations of any kind. Our company, WallStreetZen Limited, is supported by our user community and may receive a small commission when purchases are made through partner links. Commissions do not affect the opinions or evaluations of our editorial team.
Grammarly is not publicly traded.
Equitybee gives accredited investors access to hundreds of private, VC-backed startups before they IPO.
Sign up with Equitybee and invest in Grammarly today.
I use Grammarly every day. I'm beyond satisfied with it.
I know that sounds like a cliche sales pitch written by a bot, but I'm dead serious. I'm a writer, and although I love writing, my grammar isn't always perfect. Grammarly checks for spelling errors, and gives suggestions on tone, clarity, style, and even delivery and engagement.
It's been a huge help to me — and its 30 million daily users and 50,000 business clients.
With seamless integration with various other apps and writing tools, Grammarly is far and away the most promising tool of its kind.
All of this has made Grammarly one of the most valuable startups in the US. If you want to know how to buy Grammarly stock, you've come to the right place.
In this article, I'll share how accredited investors can fund employee stock options on Equitybee as well as ways for retail investors to gain exposure to the company.
Grammarly: The Basics
Before we move on to the meat of the matter — how to buy Grammarly stock — let's talk about why you'd want to do that in the first place. Here are some compelling stats: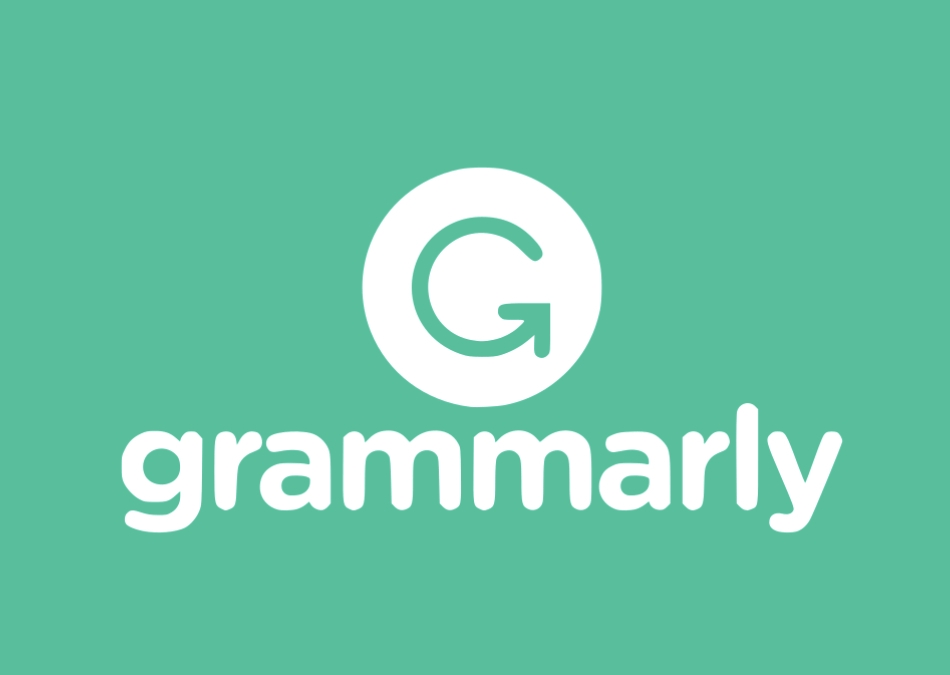 Grammarly has more than 30 million daily users
The company is the 15th most valuable startup in the US, with a valuation of $13 billion
Grammarly has raised $400 million in three funding rounds
The software is compatible with 500,000 apps and websites, including Chrome, Safari, Firefox, Outlook, and Word
As reported by Verified Market Research, the writing enhancement market is expected to grow at a CAGR of 11.56% until 2026
The browser-extension version of the software has been downloaded more than 10 million times
Can You Buy Grammarly Stock? Is Grammarly Publicly Traded?
Wanna know how to buy Grammarly stock? Not so fast.
The unfortunate news is that the company is not publicly traded — and it hasn't even come out with any serious talks of an upcoming IPO.
In other words, don't waste your time looking for the Grammarly stock symbol or a Grammarly stock price chart. You won't find them, so there's no way of accurately measuring the Grammarly stock price.
However, that isn't the be-all and end-all. You're not entirely out of options, so keep reading.
How to Buy Grammarly as an Accredited Investor
Approximately 10% of US residents qualify as accredited investors.
On to the good news. If you're wondering how to buy Grammarly stock as an accredited investor, you're in luck. And no, you won't have to go through expensive hedge funds or private equity VC companies.
Equitybee is a platform that's purpose-made for investing in private companies before they do an IPO.
Here's how it works. For a minimum investment of $10,000, you can fund employee stock options. In exchange, each time a successful liquidity event occurs, you get a slice of the profits.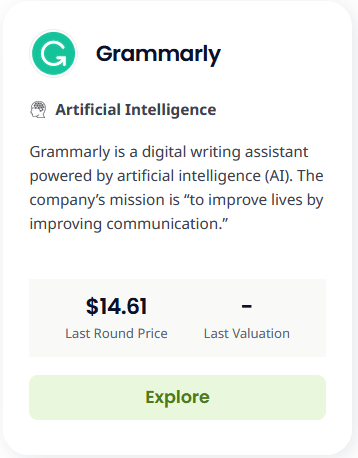 This is a screenshot from Equitybee's website — as you can see, Grammarly is available. But it's only one of many—other available startups include Reddit, Impossible Foods, Malwarebytes, and many others.
How to Buy Grammarly as a Retail Investor
As we've said, if you're wondering how to buy Grammarly stock, you can't yet.
But though Grammarly stock isn't currently available to retail investors, you're not entirely out of options. There are alternatives, and we'll get to them in a second, but first let's go over some important details.
Who Owns Grammarly?
Grammarly was founded in 2009 by Alex Shevchenko, Dmytro Lider, and Max Lytvyn. According to sources close to Forbes, as well as data available via Pitchbook, Shevchenko and Lytvyn each have approximately 35% stake in the company, while Lider has a stake of 1%.
Apart from the founders, various venture capital and private equity companies have invested in the company in return for a stake. These include:
BlackRock
Spark Capital
General Catalyst
IVP
Baillie Gifford
SignalFire
Breyer Capital
Does BlackRock Own Grammarly?
No. Though Blackrock was one of only two investors who participated in the largest funding round to date, the company does not own Grammarly.
In fact, according to the same sources close to Forbes that we've cited above, only about 22% of the company is owned by investors.
How to Invest in Grammarly Stock as a Retail Investor
Note: This article does not provide investment advice. The stocks listed should not be taken as recommendations. Your investments are solely your decisions.
Grammarly is an AI writing assistant, so it should come as no shock that the niche it is occupying is dominated by big tech. One potential way to replicate the success of this company is to invest in big tech.
Although not a public company, OpenAI, the business that launched GPT-3 and GPT-4, is one option. The company has received more than $11 billion in funding from Microsoft (NASDAQ: MSFT).
Microsoft's stake will likely lead to further strategic partnerships, as well as a favorable position in the AI sphere as things develop — coupled with Microsoft's ubiquitous Office suite, this could lead to performance that can mirror Grammarly's.
Google (NASDAQ: GOOGL) is another perennial competitor/partner, with Google Docs supporting seamless Grammarly integration.
Google also has its own suite of tools that deal with language using AI — Google Assistant, Google Translate, and others — which makes the tech giant another option to capture the increasing need for AI-based writing improvement.
IBM (NYSE: IBM) is another key contender in the AI sphere. While its trademark product, IBM Watson, made headlines by winning "Jeopardy." There hasn't been much news surrounding IBM and AI … Until recently.
The company has recently unveiled WatsonX — a new version of its AI platform specifically made for businesses. It remains to be seen how IBM will operate in a post-GPT world — but as it has always been a serious (if a bit secretive) contender, I wouldn't count it out.
Although all three companies are solid investments, as of the time of writing, Google has the most promising forecast.
(Chart below courtesy of TradingView)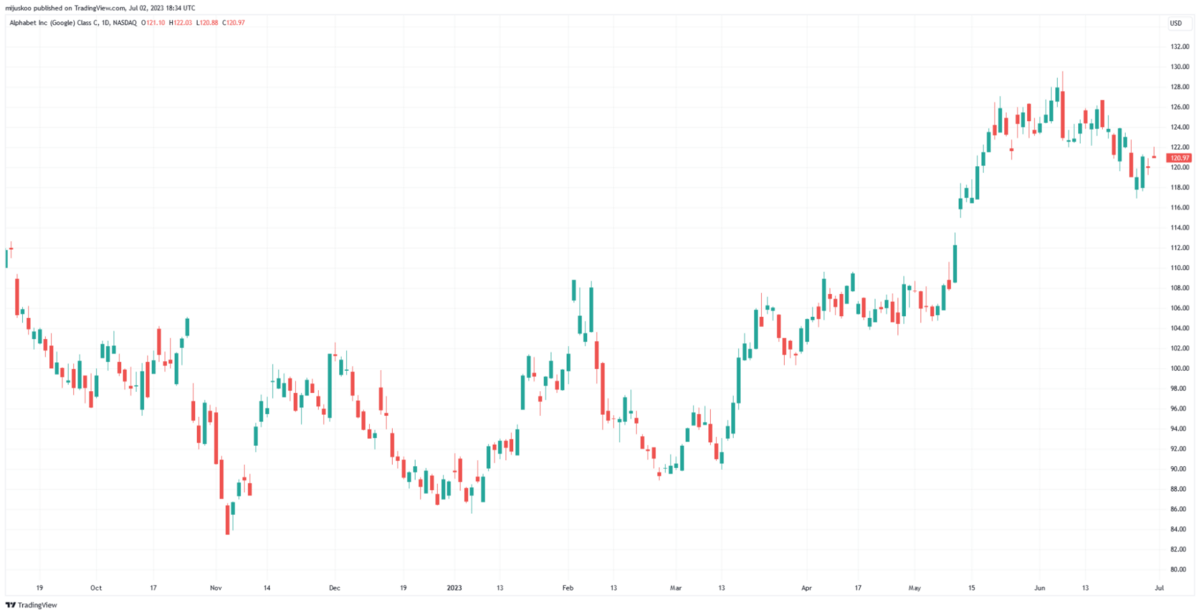 How to Buy the Grammarly IPO
Here are the steps on how to buy Grammarly stock if and when it becomes available:
Create or login to your brokerage account (if you don't have one, we recommend eToro – it's free)
Search for Grammarly
Select how many shares you want to buy
Place your order
Monitor your trade
Your capital is at risk. Other fees apply. For more information, visit www.etoro.com/trading/fees.
Grammarly Stock Price Chart
As the company hasn't gone public yet, there's no way to determine the Grammarly stock price. Subsequently, there's no Grammarly stock price chart.
But we're not going to let a good section go to waste—so let's go over a couple of interesting charts.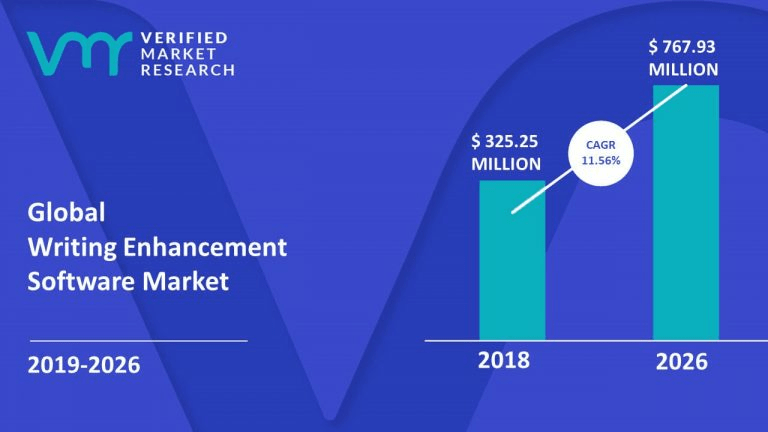 To reiterate an earlier point, the writing enhancement software market's growth at a CAGR of 11.56% will lead to a significantly larger market by 2026. As one of the (if not the) best-known companies that are already established in this space, Grammarly has a great opportunity to absorb a lot of that growth.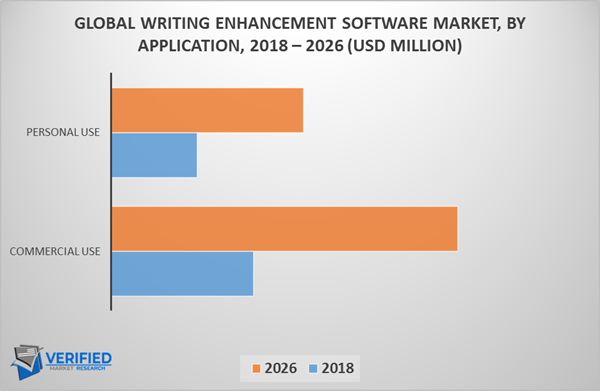 Next, the commercial use of software like Grammarly will be the segment of the market that experiences most of the growth. Personal use will drive additional adoption, and experience a good rate of growth in its own right, but commercial use is the area of most interest.
Already in use by 50,000 businesses, Grammarly launched its "Business" version in 2020. As one of the earliest companies in the market, with arguably the best brand-name recognition and a product that has had time to mature and have its wrinkles ironed out, Grammarly is poised to perform quite well in this regard.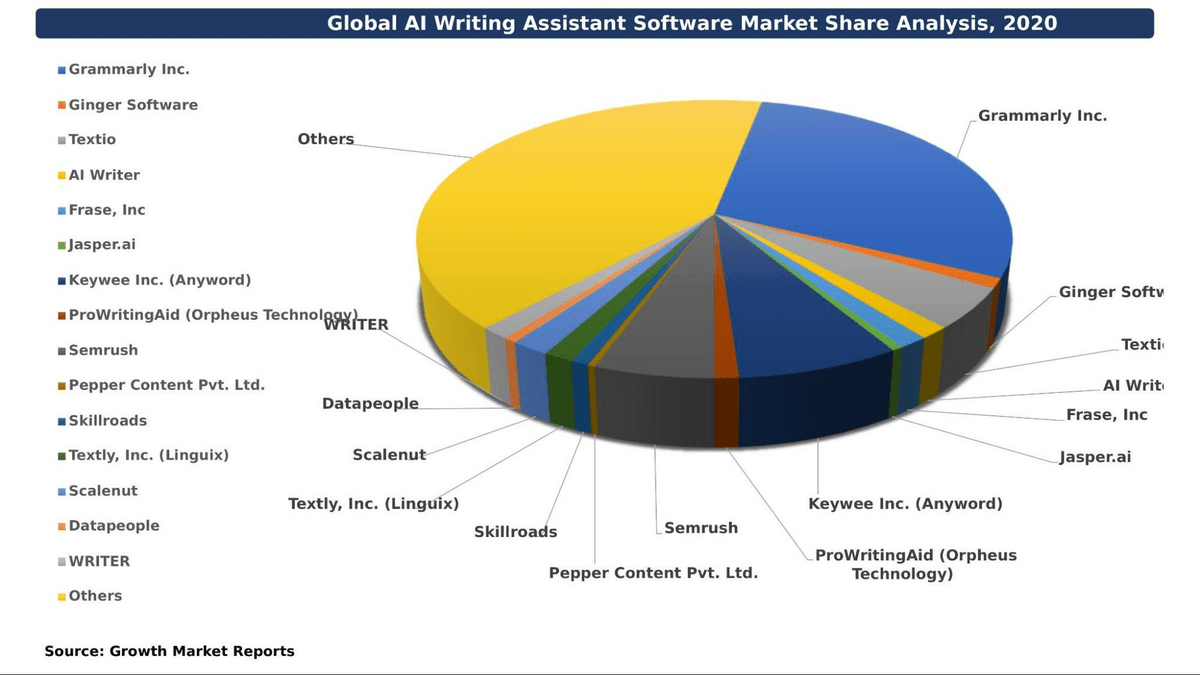 Last but not least, although now dated, this chart gives us a clear indication that Grammarly was already standing out as a leader in the market three years ago. The company's market share is the single largest, individually — and it has all the necessary factors to further increase its market share.
If you're an accredited investor, consider following Grammarly on Equitybee. If you're a retail investor, be sure to follow the stocks we talked about to stay on top of the sector's growth.
---
FAQs:
How to buy Grammarly stock?
While retail investors will have to wait for the company's IPO, accredited investors can gain exposure to the company by funding employee stock options via Equitybee.
How much is Grammarly stock?
Grammarly's stock isn't publicly available, so there is no way to accurately say how much it is worth.
What is Grammarly stock symbol?
Currently, there is no Grammarly stock symbol, as the company isn't listed on any of the world's stock exchanges.
Who owns Grammarly stock?
Apart from Alex Shevchenko, Dmytro Lider, and Max Lytvyn, who founded the company, many VC and private equity companies have a stake in the business, including BlackRock, Spark Capital, General Catalyst, IVP, Baillie Gifford, SignalFire, and Breyer Capital.
Where to Invest $1,000 Right Now?
Did you know that stocks rated as "Buy" by the Top Analysts in WallStreetZen's database beat the S&P500 by 98.4% last year?
Our September report reveals the 3 "Strong Buy" stocks that market-beating analysts predict will outperform over the next year.