Our editorial team uses a strict editorial review process to compile all reviews, research, and evaluations of any kind. Our company, WallStreetZen Limited, is supported by our user community and may receive a small commission when purchases are made through partner links. Commissions do not affect the opinions or evaluations of our editorial team.
Webull does one thing really well: It gives new investors a way to buy and sell stocks, cryptocurrency, and options commission-free from a well-designed mobile app.
But is Webull safe?
Yes. Webull clients are covered by SIPC and FDIC insurance, and bank-grade level personal protection. Webull is as safe as every other investing platform.
For these reasons, Webull is an excellent choice for mobile-centric investors. If you want to learn more, here's my 2023 Webull review:
Webull Review: Is Webull Safe & Legit?
The Bottom Line: Yes, Webull is safe and legit.
Webull is a secure investment platform that offers investors at all levels the ability to trade individual stocks, options, exchange traded funds (ETFs), and dozens of cryptocurrencies.
If you're a new investor or an active, mobile-first trader, you should strongly consider Webull.
What is Webull?
Webull is an investing platform that is best known for its easy-to-use mobile app. Webull users can trade stocks – including more than 100 over-the-counter (OTC) stocks – options, ETFs, and 44+ cryptocurrencies.
You can open an account with no money at all, and enjoy commission-free trades with stocks, options, and ETFs.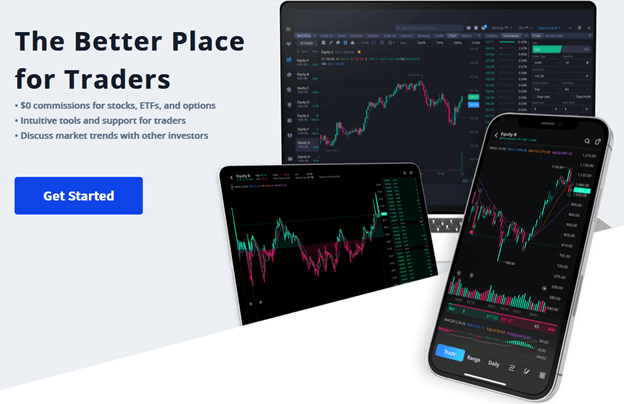 Webull's mission is to make investing available to the average investor. They accomplish this mission via commission-free trading in the most popular assets and with their mobile app for fast, on-the-go trading.
Most investment brokers now offer commission-free trades on stocks, options, and ETFs. But where Webull stands out is that not only are options trades commission-free, but there is also no per contract fee. If you're a frequent options trader and have a small account, commission-free trading can be the difference in making or losing money.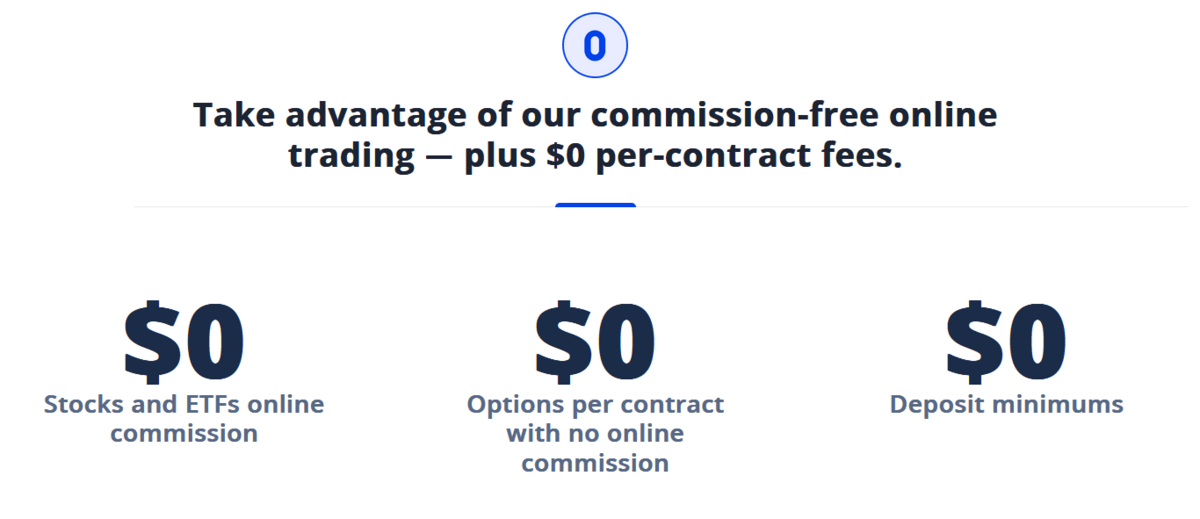 The app is designed primarily for self-directed investors and does not have the wealth of investment tools or educational resources typically found on larger platforms. So while new and small investors are Webull's target market, it's best used by those who have at least basic investment knowledge.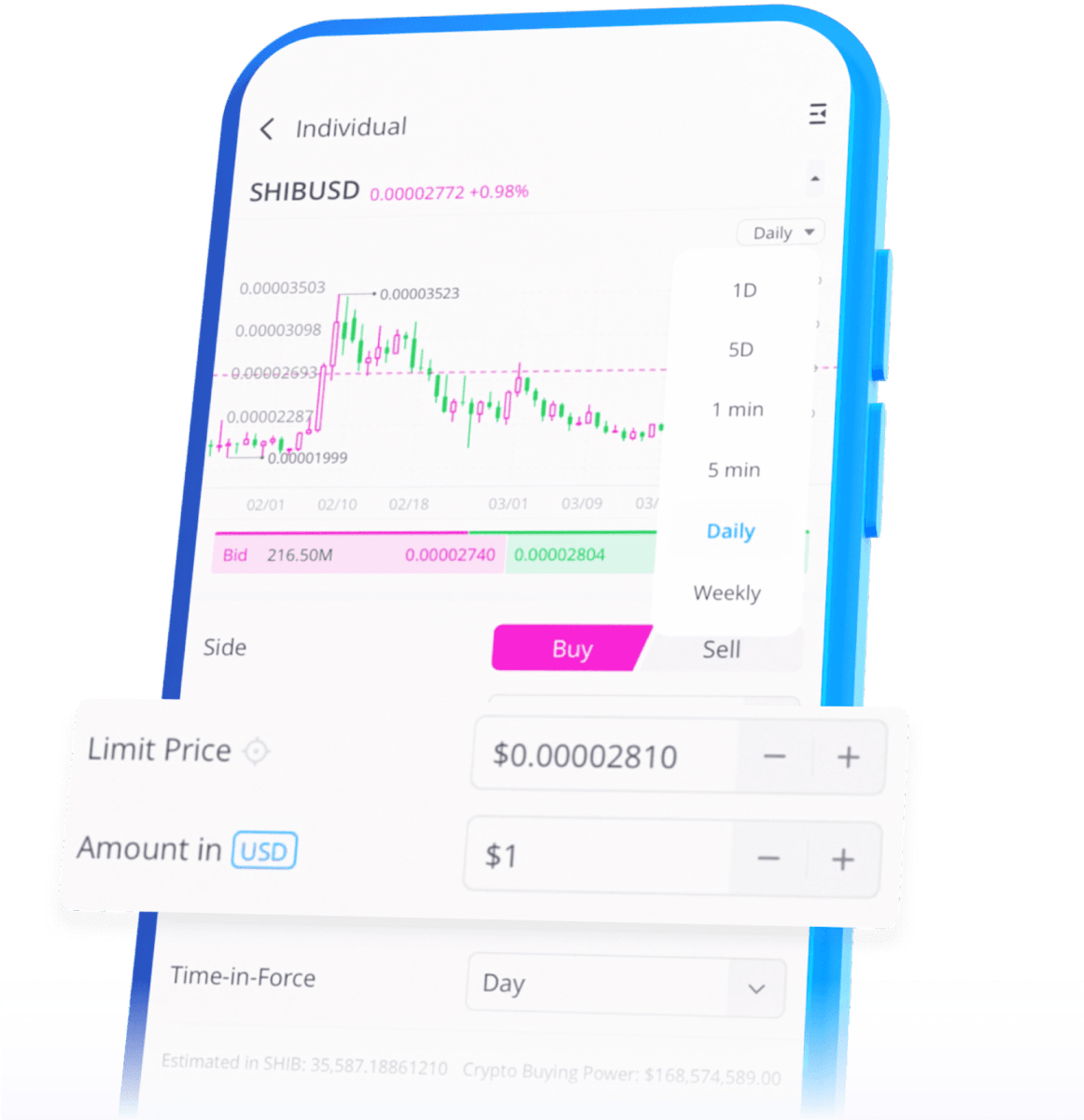 Other features offered by Webull:
In addition to its mobile app and commission-free trading, here are a few other features worth mentioning:
Available for individual brokerage accounts, as well as traditional, Roth and rollover IRAs.
Real-time stock alerts.
Invest in fractional shares.
More than 50 technical indicators and 12 charting tools.
Quant Ratings provide an overall rating for each stock.
Custom screeners to identify opportunities in both stocks and ETFs.
Paper trading account enables you to sharpen your trading skills before using real money.
Margin investing. One of Webull's strongest services is margin investing. They offer one of the most generous margin arrangements in the industry, including trading with 4x day trading buying power, and 2x overnight buying power.
Margin investing can make Webull a preferred choice among day traders, for whom margin trading is a standard tool. A minimum of $2,000 is required to open a margin account. New investors should not use margin without understanding the risks associated.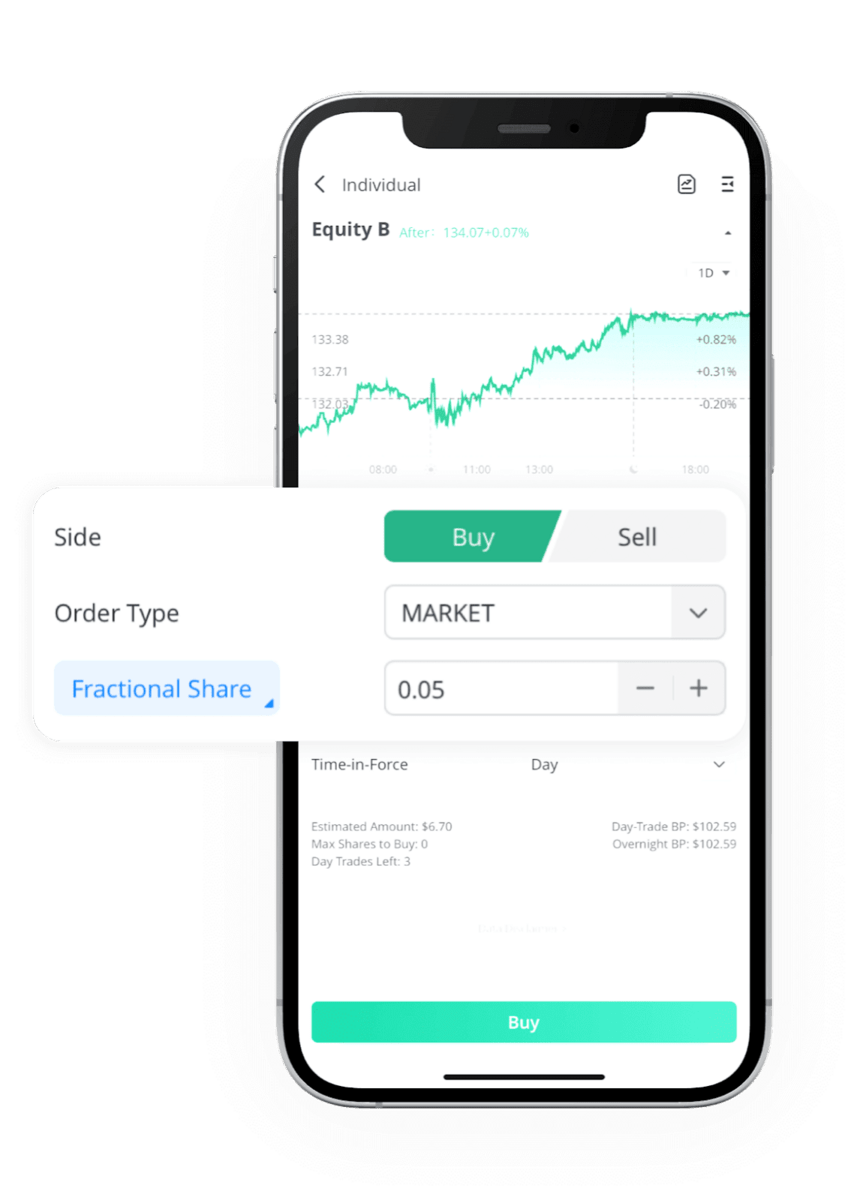 Webull's Safety & Security
Is Webull safe?
Like most investment brokerage firms, Webull offers investors multiple layers of protection (insurance, regulation, and client privacy protection).
While it may not the absolute best stock market app, it checks all the boxes in terms of safety.
Is Webull insured?
Webull is a member of the Securities Investors Protection Corporation (SIPC), which includes coverage of up to $500,000 in cash and securities per investor, including up to $250,000 in cash.
Webull's clearing agency, Apex Clearing, provides additional coverage limits to protect investor accounts up to an aggregate of $150 million. That coverage is subject to a maximum limit of $37.5 million for any one customer's securities, plus $900,000 in cash.
Is Webull regulated?
Webull is a broker-dealer registered with the Securities and Exchange Commission (SEC). The company is also a member of the Financial Industry Regulatory Authority (FINRA), The New York Stock Exchange, NASDAQ, and Cboe EDGX Exchange. Webull is subject to the authority and oversight of both government and industry regulators.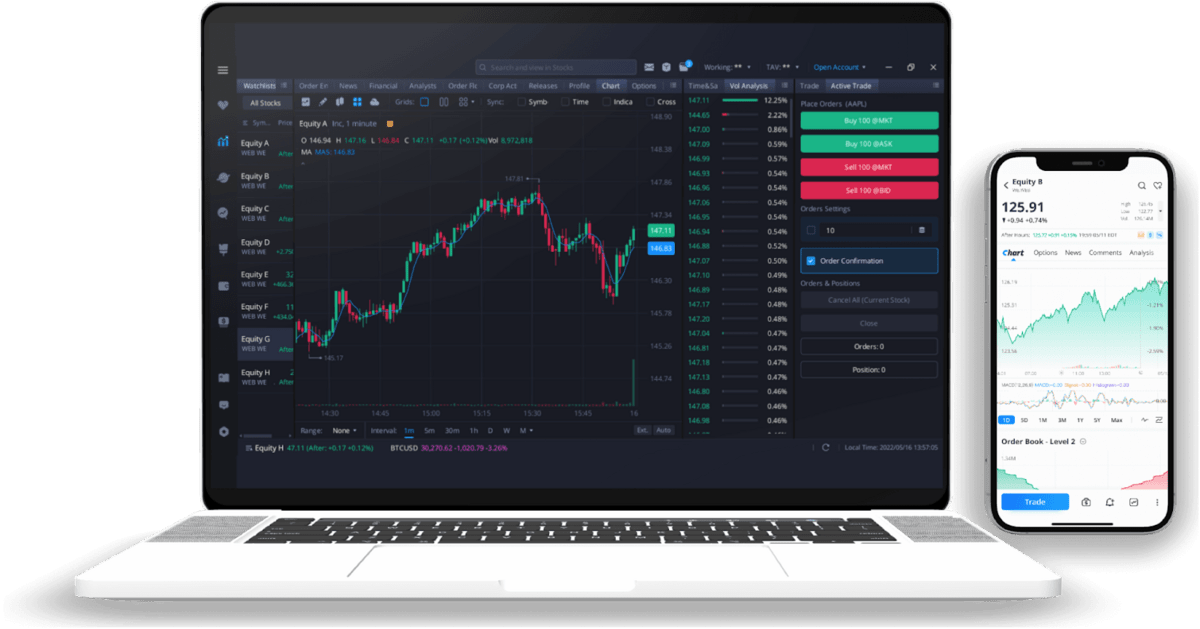 User ratings. Webull has a rating of 4.7 out of five stars among 281,000 iOS users on The App Store, and 4.4 out of five stars among 179,000 Android users on Google Play. Is Webull legit? Its users say yes.
Two factor authentication. Adds a layer of safety and security when you log on to the app.
Crypto is held in an online crypto wallet. This is a digital wallet where you can safely store Bitcoin and other cryptocurrencies.
Information protection. Webull uses industry-standard security measures to protect your information. That includes physical, electronic and procedural safeguards, like regularly conducting audits of systemwide security.
Plaid authentication. Plaid provides an extra level of protection for financial transactions between your Webull account and your linked bank account.
Is Webull safe? Yes.
Pros and Cons of Webull:
Pros
Commission-free trading of stocks, options, and ETFs.
More than 44 cryptocurrencies.
Trade more than 100 Over-The-Counter (OTC) stocks.
Retirement accounts.
Margin trading with 4x day trading buying power and 2x overnight buying power.
No minimum initial deposit required to open an account.
Webull Paper Trading provides an unlimited opportunity to learn or improve your trading skills before using real money.
Get fractional shares in up to 12 free randomly selected stocks when you open and fund a new account.
Cons
Lacks the trading tools and resources of full-service investment platforms.
Does not offer mutual funds, bonds, or U.S. Treasuries.
Does not offer joint investment accounts.
Why We Prefer eToro
eToro is an investment platform offering stocks, ETFs, and 60+ cryptocurrencies.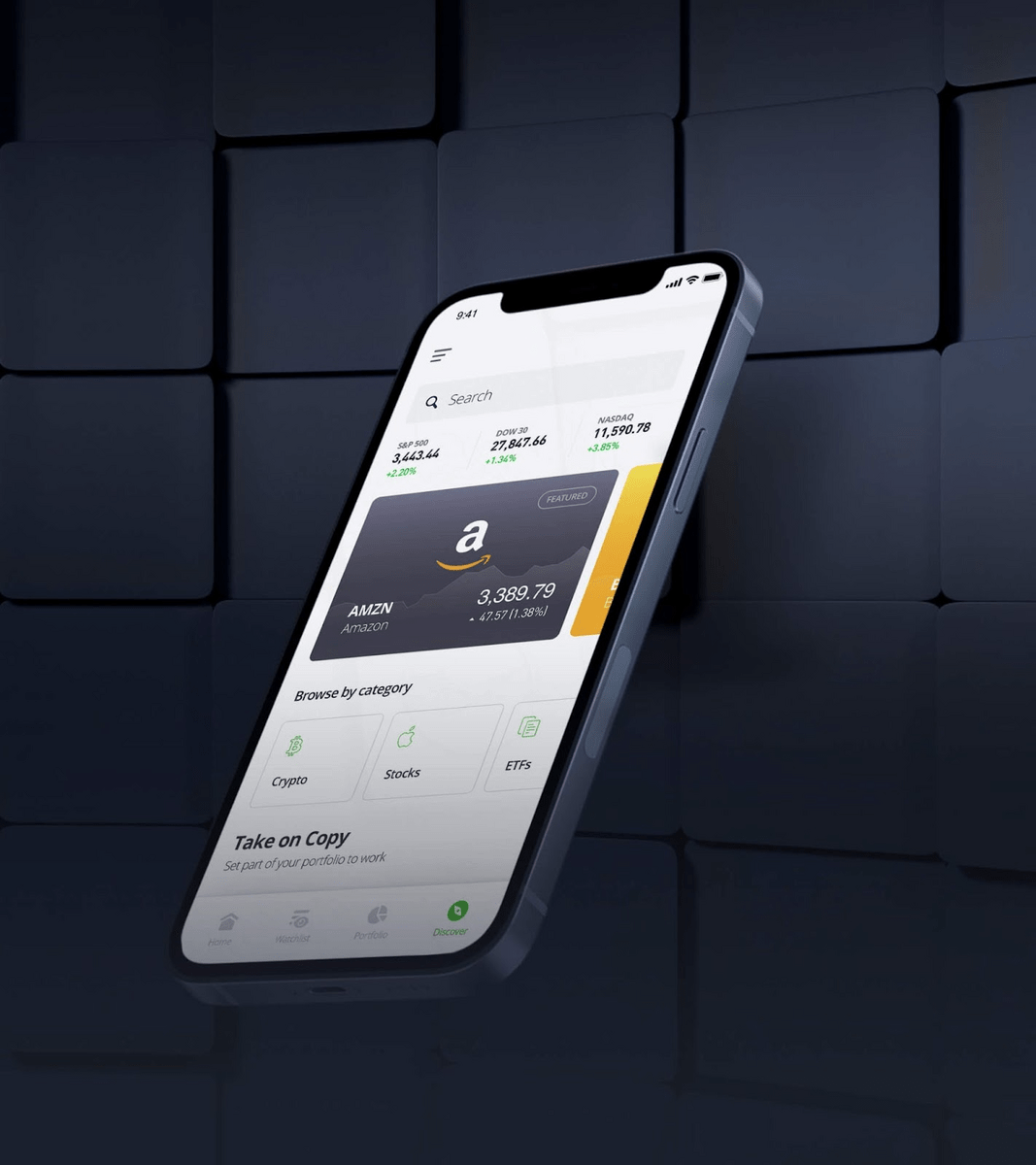 No minimum investment is required to open an account, and there are no commissions when trading stocks or ETFs. And if you're looking to up your trading game, eToro provides a free $100,000 demo account you can use for practice.
Why do we prefer eToro over Webull?
1. Copy trading. eToro offers this service through their CopyTrader feature. With it, you can track and copy the trades from the best performing traders on the platform. The copied trades can be automatically executed in your portfolio in real time. Copying one or more successful traders can get you out of the investment starting gate faster than you can on your own.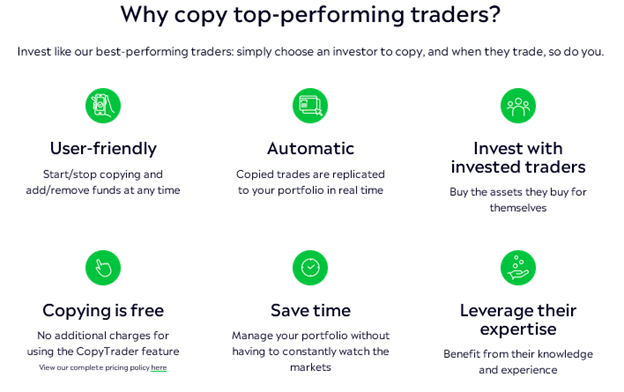 2. Online community. eToro is used by more than 25 million people around the world, and many of them share their investment strategies and lessons learned on the platform. That will give you an opportunity to swap investment strategies and share successes and failures. You're never alone on eToro.
3. Smart Portfolios. eToro offers more than 60 professionally curated and managed portfolios, each based on a very specific investment theme. This will give you an option to include managed investments, along with your self-directed investing activities. You can invest in Smart Portfolios with as little as $500 and pay no management fees.
Special eToro Offer
As of January 29, 2023, eToro is offering a $10 bonus* for U.S. residents who open and fund a new account.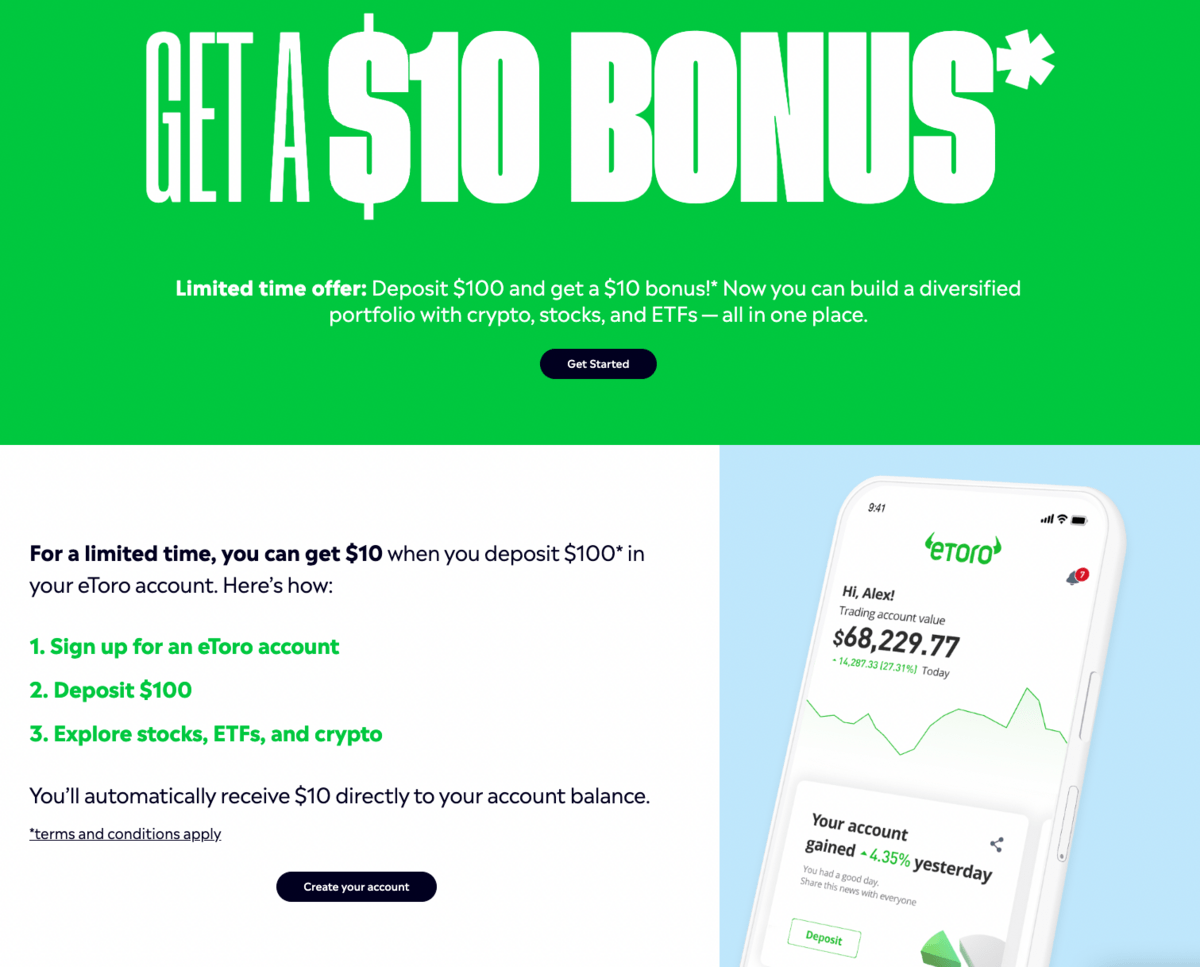 *$10 bonus for a deposit of $100 or more. Only available to U.S. residents. Additional terms and conditions apply.
Final Word: Webull Review
If you're a mobile trader or investor who wants to invest in stocks, options, and ETFs commission-free, Webull is an excellent option.
Plus, for those interested in cryptocurrencies, you can trade more than 40 of the most popular cryptos from within your brokerage accounts.
You can open IRAs, invest in fractional shares, paper trade, and more from Webull's user-friendly app or desktop platform.
Webull is good (and have a good bonus going with the offer above), but we still prefer eToro.
---
FAQs:
What is the downside to Webull?
The downside to Webull is it doesn't provide the wide variety of investment tools and resources offered by the legacy investment brokers (like Fidelity, TD Ameritrade, and Charles Schwab). Additionally, you cannot buy mutual funds, bonds, or other fixed income assets on Webull.
Is Webull safe for beginners?
Yes, Webull is safe for beginners.
Webull has industry standard securities insurance and data encryption, and is a very secure investment platform.
Can I trust Webull with my bank account?
Yes. Webull uses Plaid to provide an extra layer of protection when transferring funds into and out of your bank account.
Is Webull better than Robinhood?
Yes, Webull is better than Robinhood.
While Robinhood may be simpler to get started investing, Webull offers IRAs and is better for active traders. Robinhood is designed primarily for those looking for a very simple investment app.
Where to Invest $1,000 Right Now?
Did you know that stocks rated as "Buy" by the Top Analysts in WallStreetZen's database beat the S&P500 by 98.4% last year?
Our January report reveals the 3 "Strong Buy" stocks that market-beating analysts predict will outperform over the next year.