Our editorial team uses a strict editorial review process to compile all reviews, research, and evaluations of any kind. Our company, WallStreetZen Limited, is supported by our user community and may receive a small commission when purchases are made through partner links. Commissions do not affect the opinions or evaluations of our editorial team.
House flipping is one of the hottest investment strategies in 2023. There's serious money behind the HGTV-driven hype — data shows that one in every ten homes in America is "flipped."
But before you pour all your cash into flipping, it's crucial to understand the less-glamorous legal considerations in the field — particularly if you plan on financing your investments with Federal Housing Administration (FHA) loans.
FHA flipping guidelines are very clear — and very strict. In this article, we'll review everything you need to know about the FHA flip rule — including common exceptions and some investment alternatives that can save you money and time.
Hey, don't flip out!
If you don't feel like dealing with the FHA flip rule (or dealing with property ownership), you still have options — like investing in REITs.
Real estate investment trusts are a unique asset class where you can purchase shares of companies that manage real estate holdings that generate income. The vast majority of brokerages offer them — eToro is our favorite.
We already love eToro's extensive offerings for traders — low or no-commission trades, a CopyTrader feature that lets you mirror the trades of pros, and a trading simulator that helps you test out strategies before you put money on the line.
But did you know that eToro also offers REITs? You can browse REITs or use eToro's REIT Smart Portfolio.
FHA Property Flipping Rules: What Are They?
Before diving into the FHA flip rule, let's go over what FHA loans are so we're all on the same page.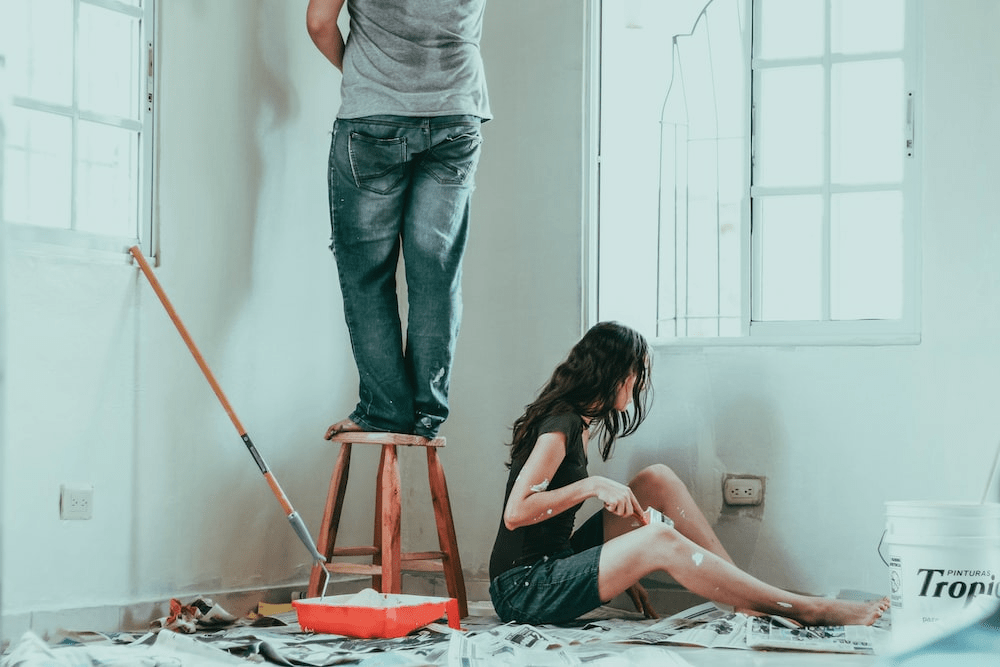 The FHA is a part of the US Department of Housing and Urban Development (HUD), which offers federally-insured mortgages. So, even if homebuyers default on their FHA loan, the lender isn't left high and dry with a big loss.
Not only are FHA's desirable from the lending side, but they're also attractive for first-time homebuyers. Unlike traditional mortgages, FHA loans have lower minimum and credit score requirements, which makes homebuying more accessible.
However, from a flipper's perspective, FHA loans are a bit annoying due to their additional requirements. To prevent fraudulent sales, there are FHA flipping guidelines on when someone could sell a flipped home.
The key FHA flip rule is referred to as the "FHA 90-day flip rule." This law states people who want to flip a home need to own it for (surprise) 90 days before selling it to an FHA buyer.
After 90 days, the FHA has additional guidelines if people sell their home between 91 – 180 days. Most significantly, lenders must send a second independent appraiser during this timeframe.
The FHA uses this second appraisal to ensure the price a seller puts on the market matches the intrinsic value of their flipped property.
The FHA 90-Day Flip Rule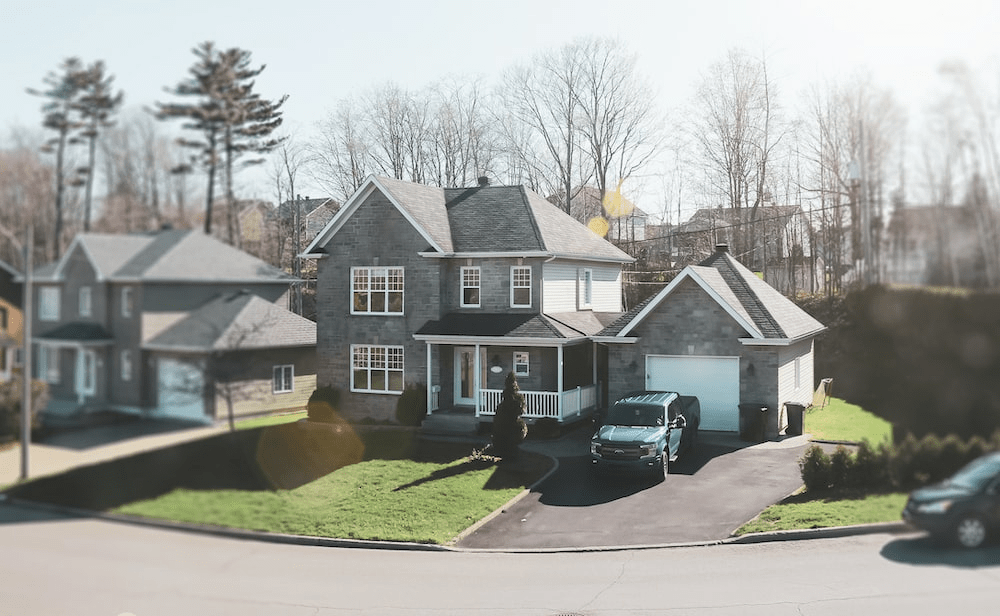 The FHA 90-day flip rule means FHA buyers can't purchase a flipped property if the seller owned it for 90 days or less.
In the FHA's book, this 90-day period starts when the last deed for the property closed.
An FHA-approved appraiser looks through a home's prior ownership paperwork to determine when the 90-day clock began ticking.
If they discover the expected date when a buyer and seller want to sign a new sales contract is within 90 days, they'll deny the loan.
Although not every property is subject to this FHA flip rule, most people need to remember it during the FHA property flipping process.
FHA 90-Day Flip Rule Exceptions
As hinted above, there are a few FHA 90-day flip rule exceptions for special situations, people, and institutions…
For example, suppose a government agency like the HUD conducts this property sale. In that case, it doesn't have to abide by the FHA flip rule (which applies to the Reentry Employment Opportunities program).
The FHA also makes an exception for sellers putting an inherited property or new construction project on the market.
If a HUD-approved nonprofit is trying to sell a property, or the home is in a Presidentially Declared Major Disaster Area, it doesn't have to abide by the FHA 90-day rule.
Lastly, if the buyer is an employee who needs to relocate for work, they don't have to wait the 90 days to use an FHA loan.
The FHA 90-Day Flip Rule: What About Days 91-180?
At last, the 90 days have passed, and you're itching to close the deal. Hold your horses, because there are more FHA flipping guidelines between the 91 – 180 day mark.
In this timeframe, lenders have to send an independent appraiser to assess the property's value. The FHA will use this data to validate the property's price and to double-check the seller isn't artificially inflating their home's value.
The lender must also collect data such as repair and renovation costs plus resales within the past year.
Lenders always defer to the lower amount even if the second appraisal is 5% above the first value.
How To Buy a Home Despite the FHA Flipping Rule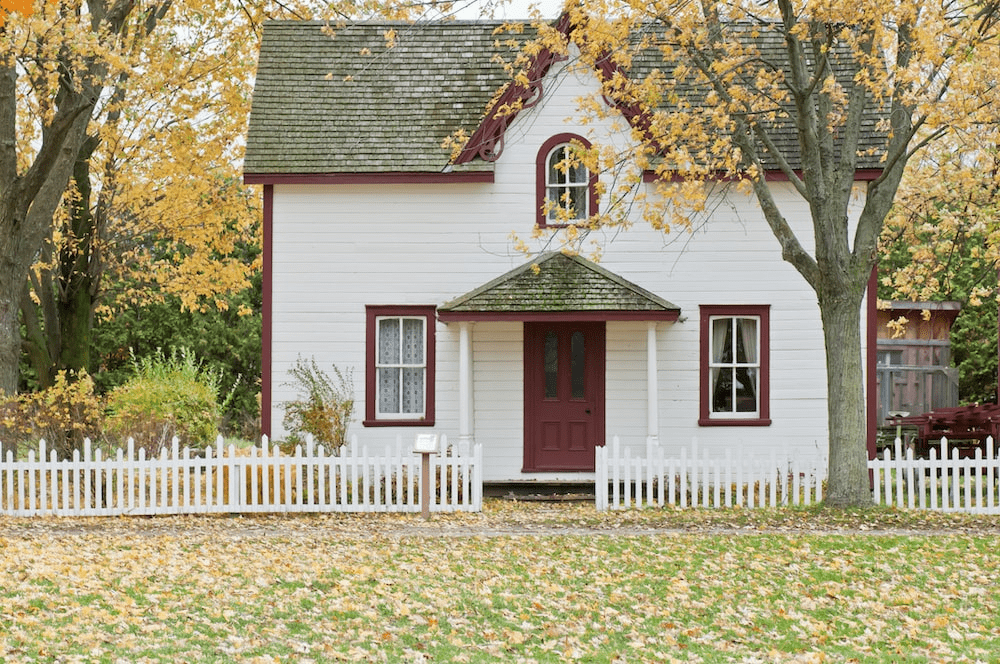 There's no "secret trick" to work around the FHA 90-day flip rule (unless you fit into one of the approved exception categories).
However, remember that the FHA flip rule tracks the 90 days between the last deed and signing the new resale. So, it's still legal for sellers to put their homes on the market within the first 90 days and start negotiating with buyers.
The only stipulation is that sellers and FHA buyers can't sign the resale agreement until day 91. So, if someone is using an FHA loan, both parties must be extra aware of the 90-day limitation.
FHA Property Flipping: Non-FHA Loan Alternatives
If homebuyers aren't jiving with the FHA property flipping guidelines, there are other loan options that don't come with the pesky 90 and 91 – 180 day rules:
A "conventional loan" may be a viable alternative for some homebuyers. Just keep in mind that conventional loans have higher standards for credit scores and debt-to-income ratios than FHA loans. Also, people usually need to put down 20% of a conventional loan versus just 3.5% for an FHA loan.
For those interested in property in a rural area, a US Department of Agriculture (USDA) loan may be a good alternative. These loans are designed to help people with low to moderate income buy properties with the USDA's assistance.
Avoid the Hassle: Alternatives to Flipping
If you'd prefer to leave the headache of flipping homes to HGTV stars, there are other ways to invest in the real estate sector. You don't even have to invest directly in properties to take advantage of the opportunities in this space.
Although these non-flipping alternatives probably won't satisfy a diehard DIYer's desires, they offer potential passive income streams for investors.
Expected returns posted in this articles are based on historical data and/or company-stated target returns. Actual results may vary. This article should not be taken as investment advice. No investment offers a guarantee of returns. Your capital is at risk.
REITs
Minimum investment: Varies
Fees: Typically 9% – 15% upfront
Expected returns: 11.6% annually
Who can invest: Anyone
"Real estate investment trusts" (REITs) are companies that manage a portfolio of properties. Since the 1960s, investors could become "co-owners" with these property managers by purchasing REIT shares on public exchanges.
Many REITs work the same as buying shares in companies on the stock market. All you need to do is open a brokerage platform like eToro, find the REIT you're interested in, and purchase as many shares as you want.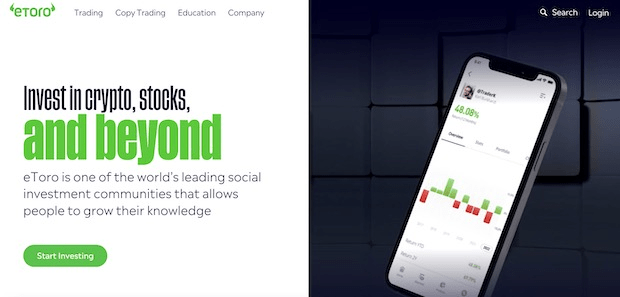 A big benefit of investing in REITs is they're highly liquid. There's no need to go through the process of putting a property on the market and negotiating with buyers to transfer your properties into cash. With REIT shares, you can trade in and out of positions during stock market hours.
Plus, most REITs offer juicy dividend payments to stockholders. Just keep in mind that some REITs charge fees that could cut into your expected ROI.
If you're looking for a brokerage platform offering access to REITs, eToro is a good choice. Plus, the multi-asset brokerage also gives you access to stocks, ETFs, and crypto — so you can diversify your portfolio within the same platform.
eToro is a multi-asset investment platform. The value of your investments may go up or down. Your capital is at risk.
You can also check our WallStreetZen's latest "Best REIT Stocks" for some stock-picking inspiration.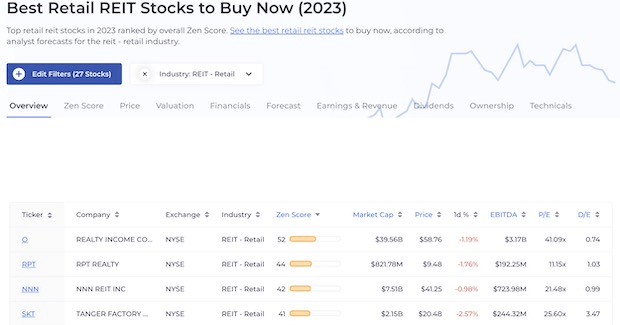 Aside from buying publicly-traded REITs, online real estate platforms offer privately-held REITs. For instance, the real estate platform Fundrise offers "eREITs" of its proprietary properties.
While eREITs aren't as liquid as publicly-traded REITs, they offer investors more property opportunities in competitive markets.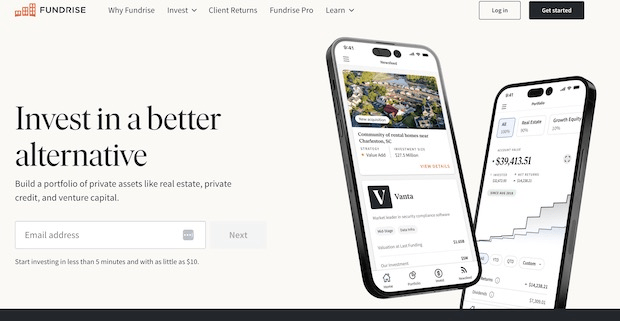 Curious to learn more about eREITs? Check out our complete Fundrise review for more details on how it works.
Arrived Homes
Minimum investment: $100
Fees: Variable sourcing, AUM, and property management fees
Expected returns: Estimates between 5.5% – 15% per year
Who can invest: Anyone
Everyone knows Amazon's (NASDAQ: AMZN) founder Jeff Bezos is big on moon exploration, but did you know he invested in a more earthbound real estate company, too?
The Arrived Homes platform aims to give the average investor easy access to the real estate market — particularly single-family homes and vacation rentals. Once you create an Arrived Homes account, you'll have access to hundreds of funding opportunities with minimum deposits as low as $100.
All you have to do is skim through Arrived Homes' market, research each property's specs and fees, and purchase as many shares as you want. You'll collect dividends while holding your shares, and Arrived Homes will give payouts when it liquidates its holdings (typically 5 – 7 years for each property).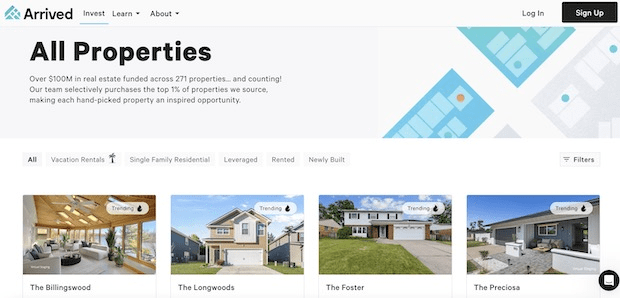 If you're intrigued by this innovative platform, check out Arrived Homes for more deets. You could also read our in-depth Arrived Homes review for info on this site.
Yieldstreet
Minimum investment: $10,000
Fees: 0% – 2.5%
Expected returns: 9.8% per year
Who can invest: Primarily accredited investors
Founded in 2015, Yieldstreet is a big deal in the alt asset investing niche with billions under management. While Yieldstreet isn't solely focused on the real estate market, it offers clients a plethora of properties to add to their portfolio allocation.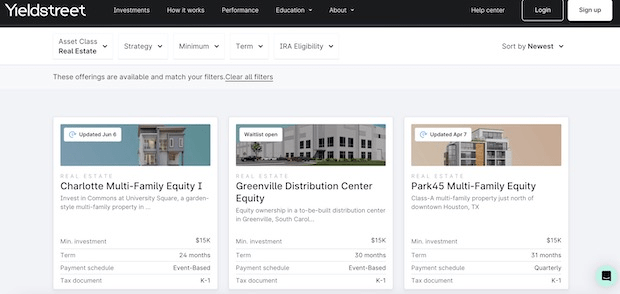 In addition to real estate, Yieldstreet offers exposure to other lucrative sectors like cryptocurrency, fine art, and transportation.
Just keep in mind Yieldstreet's primary platform caters to accredited investors. In other words, you need a $200,000 annual income or a liquid net worth of $1 million to qualify as a Yieldstreet investor.
However, Yieldstreet recently introduced a way for retail investors to access their holdings via its professionally-managed Prism Fund. You don't get to choose the investments in the Prism Fund, but the latest quarterly statements suggest it now holds almost 40% in real estate.
Yieldstreet frequently releases reports on its Prism Fund, so investors can review the most up-to-date asset allocation and performance. Prism Fund holders also get an attractive distribution rate.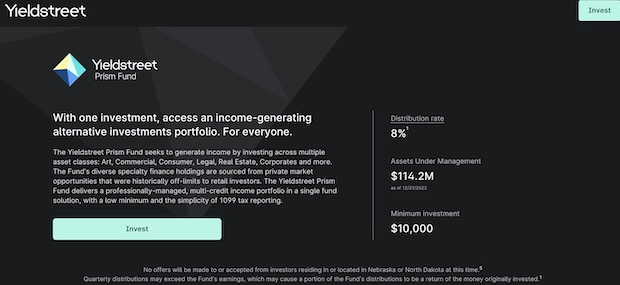 Find more info on signing up for Yieldstreet here, or read our Yieldstreet review for info on this company.
Final Word: FHA Flip Rule
The FHA flip rule bans anyone using an FHA loan from buying a flipped home if the seller signed the property's deed 90 days before the expected sale. While there are a few exceptions to this rule, buyers and sellers need to keep these FHA flipping guidelines in mind when scouting this market.
In some cases, the FHA 90-day flip rule may significantly eat into a seller's ROI, but in other instances, it may not be a dealbreaker. So, be sure to factor this FHA flip rule into your strategy to avoid unwelcome surprises.
---
FAQs:
What is the 180 days flip rule for FHA?
The 91 - 180 day FHA flip rule requires lenders to send an independent appraiser to inspect a flipped property and submit this new value before closing a sale.
What is the FHA 4000.1 rule for flipping?
The "FHA 4000.1" is another name for the "FHA Single Family Housing Policy Handbook," which details all of the guidelines for FHA property flipping and appraisal. The HUD publishes the latest version of the FHA 4000.1 on its official website.  
What is the FHA fix and flip rule?
The FHA "fix and flip rule" is another way of describing the FHA 90-day flip rule.
Why is there a 90-day flip rule?
The purpose of the 90-day flip rule is to curb fraud in the flipped homes market to ensure buyers are getting a genuinely "fixed-up" home at a reasonable rate.
Where to Invest $1,000 Right Now?
Did you know that stocks rated as "Buy" by the Top Analysts in WallStreetZen's database beat the S&P500 by 98.4% last year?
Our September report reveals the 3 "Strong Buy" stocks that market-beating analysts predict will outperform over the next year.