Our editorial team uses a strict editorial review process to compile all reviews, research, and evaluations of any kind. Our company, WallStreetZen Limited, is supported by our user community and may receive a small commission when purchases are made through partner links. Commissions do not affect the opinions or evaluations of our editorial team.
You're bearish on a company. It's time to go short.
Shorting is an advanced trading strategy — it is high-risk and speculative.
If you short a stock at $10 and it falls to $8, you made a $2 profit per share. The max loss, however, is unlimited – if you short at $10 and the stock rises to $100, your losses are $90 per share.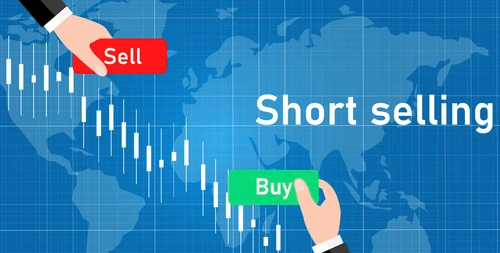 The nature of short selling deters many brokers from making it available to their customers, and many of the brokers that do offer it charge hefty fees.
To short sell, you will have to first borrow the shares from a broker or lender. You will pay commissions, margin fees, and/or a spread/short rate. Here's more on how to borrow stocks.
Recently, brokerages have shifted from trading commissions to more subtle fee structures (like spreads, rollover fees, withdrawal fees, etc). Make sure you know how a broker makes its money before you start shorting on its platform.
Below is my list of the top ten best brokers for short selling available on the market. I cover the commissions, fees, and other important information you need to know before deciding on the best broker for shorting stocks for your trading style.
If you're new to technical analysis, I highly recommend investing in a day trading curriculum.
Investors Underground has the best and most complete set of trading materials which have taken complete beginners to full-time traders.
Overview: The 10 Best Brokers for Shorting Stocks
Best Overall (Plus Cheap Shorting): Moomoo
Second-Best Broker for Short Selling Overall: TradeStation
Best for Listed Securities: eToro
Best for Beginners: TradeZero
Best for Experts: Interactive Brokers
Best for Premium Short Selling: CenterPoint Securities
Best for Inexpensive Short Selling: TD Ameritrade
Best for Mobile Shorting: Webull
Best Customer Support: Cobra Trading
Best Legacy Alternative for Shorting: Charles Schwab
1. Moomoo
Short-selling commissions: $0 (variable short rate, typically 2%- 4%).
Minimum account balance for shorting: $2,000
Available for U.S. investors: Yes
In a sentence: Great for short sellers on a budget.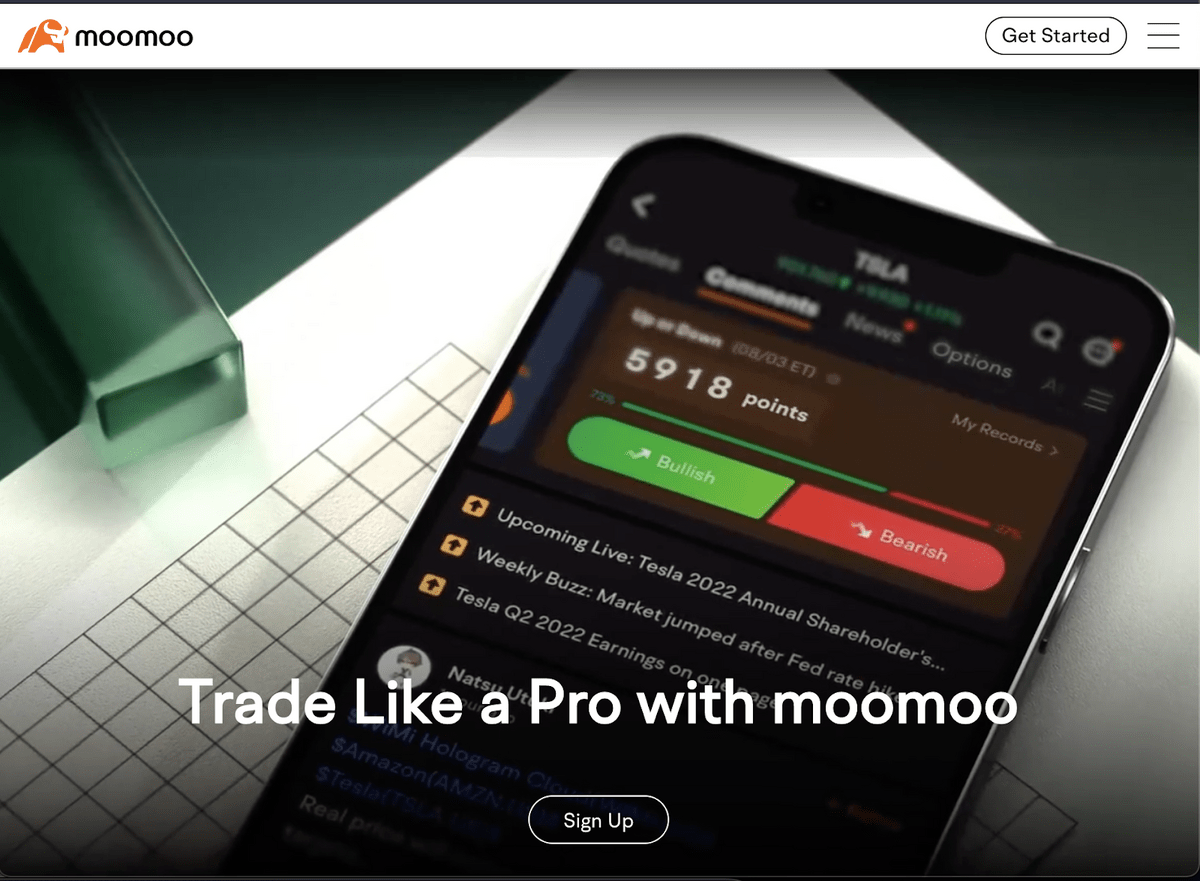 Moomoo is a useful tool for cost-conscious short sellers. It offers over 8,000 different stocks that can be sold short and there is no minimum deposit to open an account. Account opening is quick and painless.
The platform is commission free and easy to use, offering something for both new and advanced traders. Moomoo also has a very long trading window from 4AM to 8PM EST.
There are no monthly maintenance fees, no inactivity fees, and no fees for data monitoring.
Moomoo clients pay nothing extra for shorting stocks or ETFs or trading options. Trades of these products have no commissions and no per-contract charges.
However, you will pay a short rate. When investigating a stock to short sell, you will be presented with the cost to borrow, which is the same as the short rate. The software will also present you with the initial margin, maintenance margin, and margin call, in percentages.
For short selling stocks, you can use the equity screener and select the 'Opportunity' tab. You can then locate overvalued stocks using a variety of technical indicators. You can also short stocks in the Hong Kong and Shenzhen markets.
For low volume cost conscious short sellers, Moomoo is an ideal option.
2. TradeStation
Short-selling commissions: $0 ($0.005 fee is charged per share after the first 10,000 shares)
Minimum account balance for shorting: $2,000
Available for U.S. investors: Yes
In a sentence: Excellent platform for advanced short selling professionals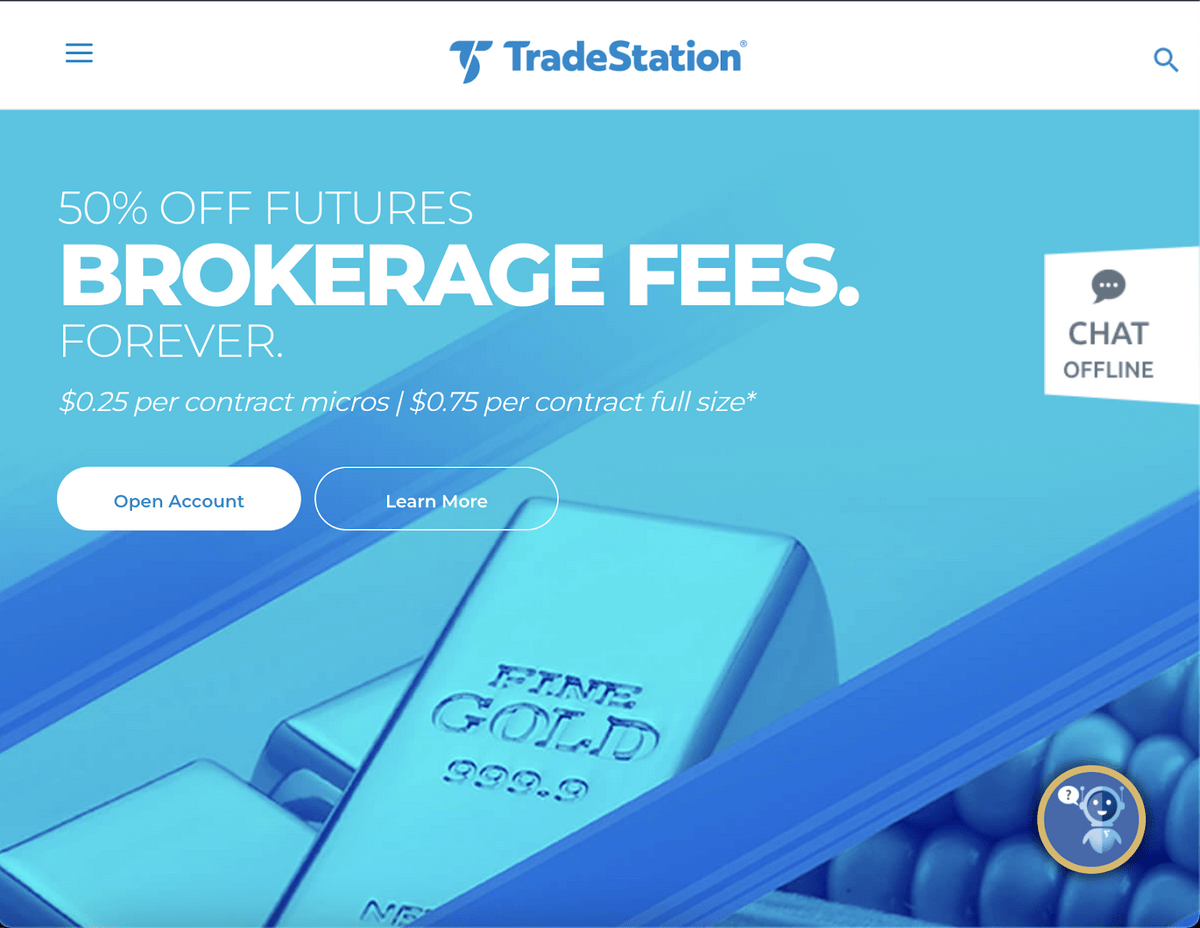 TradeStation is a platform that is best suited to more advanced classes of traders. The platform is extremely comprehensive, which can be a little overwhelming to new investors. But if you know what you're doing, it's perfect for short selling.
It offers full access to the U.S. stock, bond, and future markets, with over 2,000 commission-free ETFs. TradeStation will cost you $99 – $199 a month, depending on what service you're looking for.
However, there are no withdrawal, deposit, or account fees. But there is an inactivity fee, which is not really an issue for experienced short sellers who are trading frequently. Here's more info on TradeStation fees.
TradeStation has a large library of technical indicators and a sophisticated stock screener. Short selling is geared toward experienced traders anyway; its comprehensiveness will be welcome to this group.
Unlike other brokerages, TradeStation was built by traders, not software engineers with design mockups from business executives. And it shows.
It's best for active technical traders looking for a comprehensive list of tools to short sell. It's particularly useful for those looking to short sell in the U.S. markets.
TradeStation is one of the best brokers for short selling in 2023.
3. eToro
Short-selling commissions: Spread of 0.09%
Minimum account balance for shorting: $2,000
Available for U.S. investors: No
In a sentence: A comprehensive short selling platform with a unique (and powerful) social integration.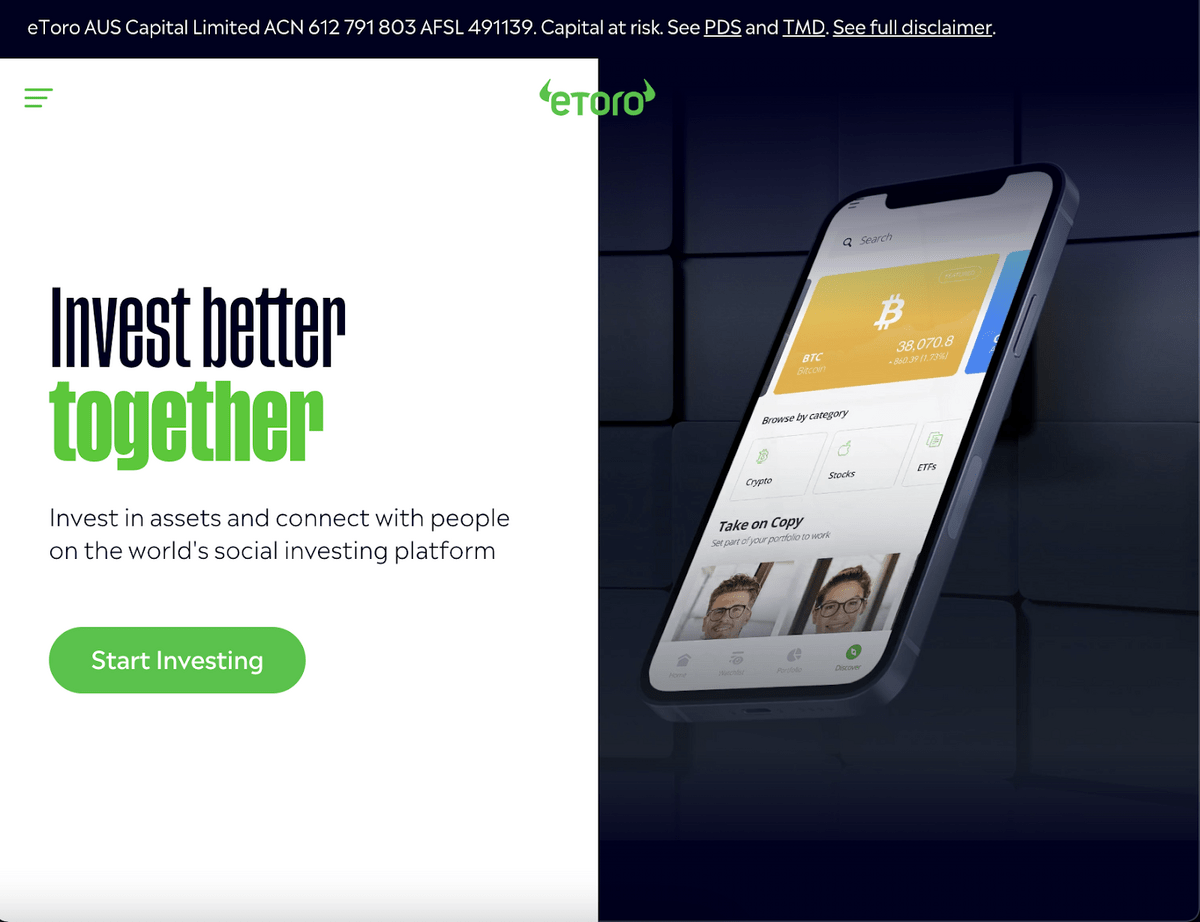 eToro is one of the largest and most popular brokerage platforms in the world – more than 28 million users use eToro worldwide. Its users choose it for 2 reasons: Power and sophistication.
Short selling on eToro is conducted through CFDs (making it unavailable to U.S. investors), with a spread of 0.09% for stocks and ETFs.
Given the complexity and risk of short selling, eToro's social investing features make it an especially attractive option. Easily share trade ideas, discuss opportunities, and learn alongside other short sellers in real time.
Plus, its CopyTrading allows you to copy the trades of more experienced short sellers – a fantastic option for new short sellers.
eToro is the best platform for short selling because it has the largest number of verified traders, the best copy trading features, and the easiest interface to use. It also has reduced slippage in comparison to other brokerages, though it has slightly higher spreads to make up for this.
Plus, it's the best overall stock trading app.
Buy stocks, ETFs, cryptocurrency, and other assets. Its feature set appeals to long-term investors and short-term traders.
4. TradeZero
Short-selling commissions: $0 ($0.99 if less than 200 shares)
Minimum account balance for shorting: $2,500
Available for U.S. investors: Yes
In a sentence: Great platform for beginner to intermediate short sellers.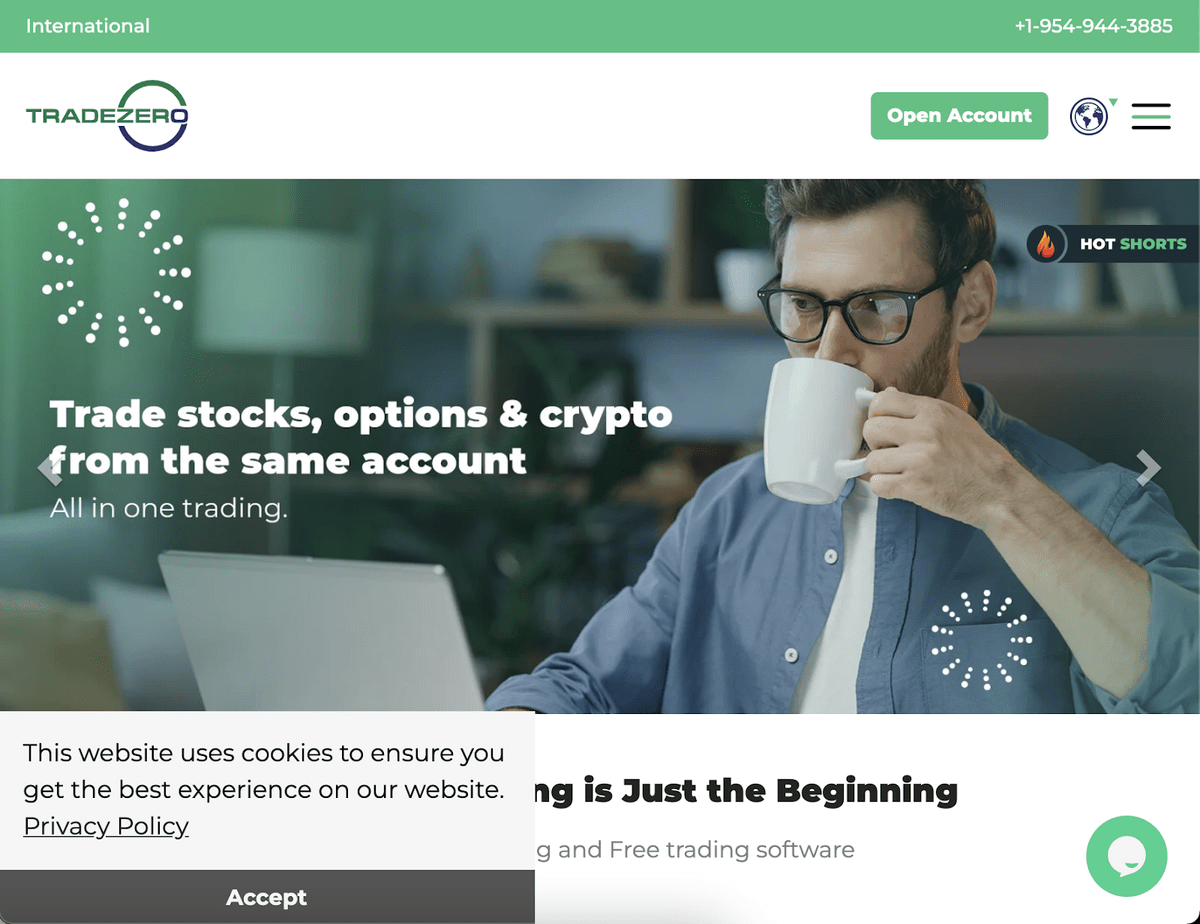 TradeZero is an excellent platform for new short sellers looking to test the waters. It's $59/month for TradeZero Pro (about a third of the cost of the TradeStation professional package).
TradeZero currently has a 4.7 rating on Trustpilot (extremely high for the industry). It stands out because of its beginner-friendliness – its usability and customer service are two of the most commonly cited praises.
Overall, trading fees with TradeZero are slightly higher than average. However, the fees are extremely transparent, and are labeled as either 'free' or 'paid'. For U.S. stocks, orders less than 200 shares have a $0.99 fee.
What makes it particularly useful for short sellers is its locator service which helps short sellers find the best stocks to short.
TradeZero offers stocks, ETFs, and options.
5. Interactive Brokers
Short-selling commissions: $0.0005 – $0.0035 per share (depending on volume)
Minimum account balance for shorting: $2,000
Available for U.S. investors: Yes
In a sentence: For high volume traders looking for sophisticated tools.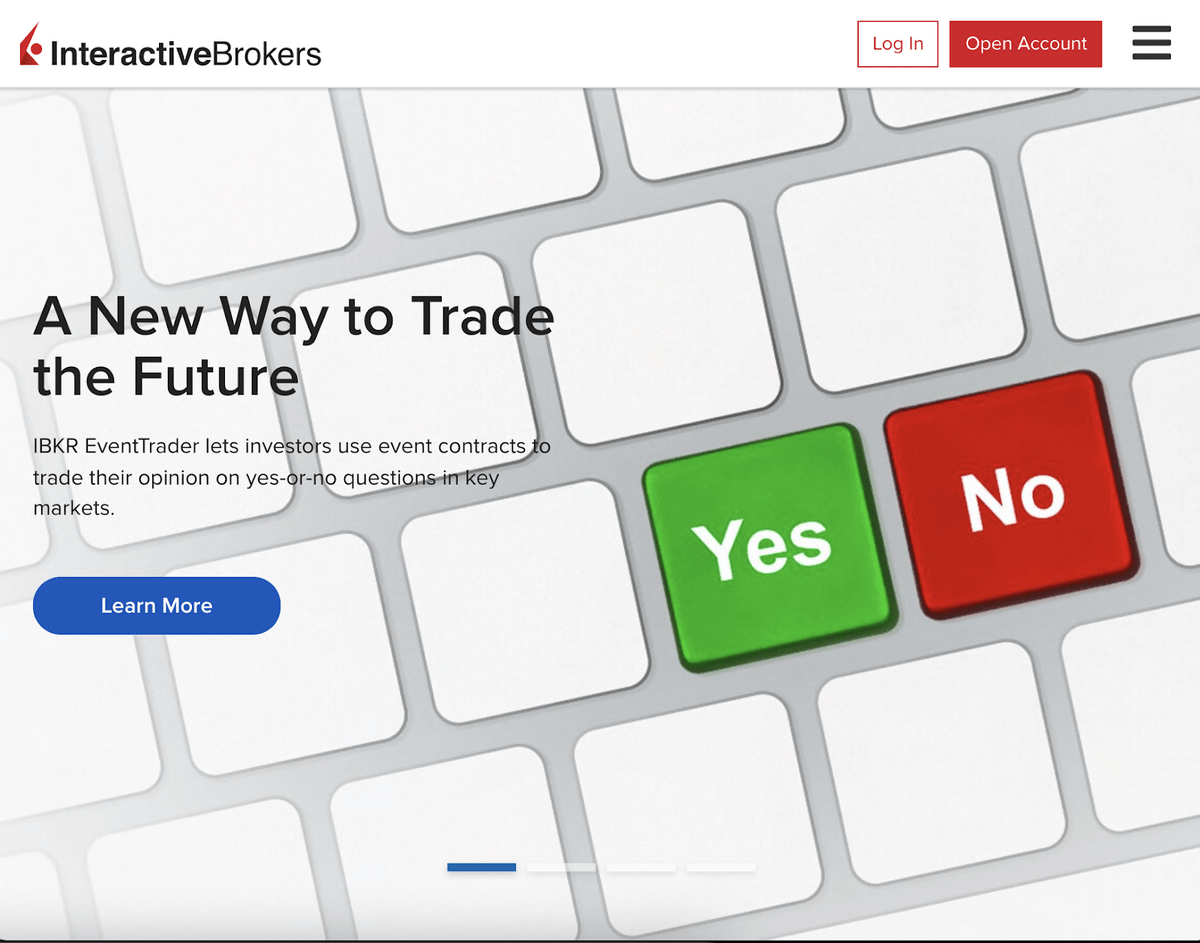 Like TradeStation, Interactive Brokers is well suited for more advanced traders as it offers a lot of sophisticated features and a wide range of tradable securities.
At a per share price of $0.0005 per share, it offers one of the lowest prices in the industry. It also offers lower pricing for larger volumes – investors who trade up to 300,000 shares a month pay $0.0035 per share. There are no annual fees and a $0 account minimum.
While some platforms specialize in a small number of offerings, Interactive Brokers provides, Stocks, Bonds, Mutual funds, ETFs, Options, Fractional shares, Futures, Forex, and Metals. It also provides access to foreign markets, so short sellers will have more options as compared to other platforms.
It also comes with advanced research and trading tools — it's our top pick for the best CFD trading platforms.
In other words, if you are looking to short sell a large number of assets and want the lowest possible price, Interactive Brokers is perfect. But it's not for newbies and can be complicated to navigate.
The mobile app could also be improved, although Interactive Brokers is not really aimed at retail investors looking for easy and simple investment on the go.
6. CenterPoint Securities
Short-selling commissions: $0.001 – $0.003 per share (depending on volume)
Minimum account balance for shorting: $25,000
Available for U.S. investors: Yes
In a sentence: Pricey, but worth it for advanced traders.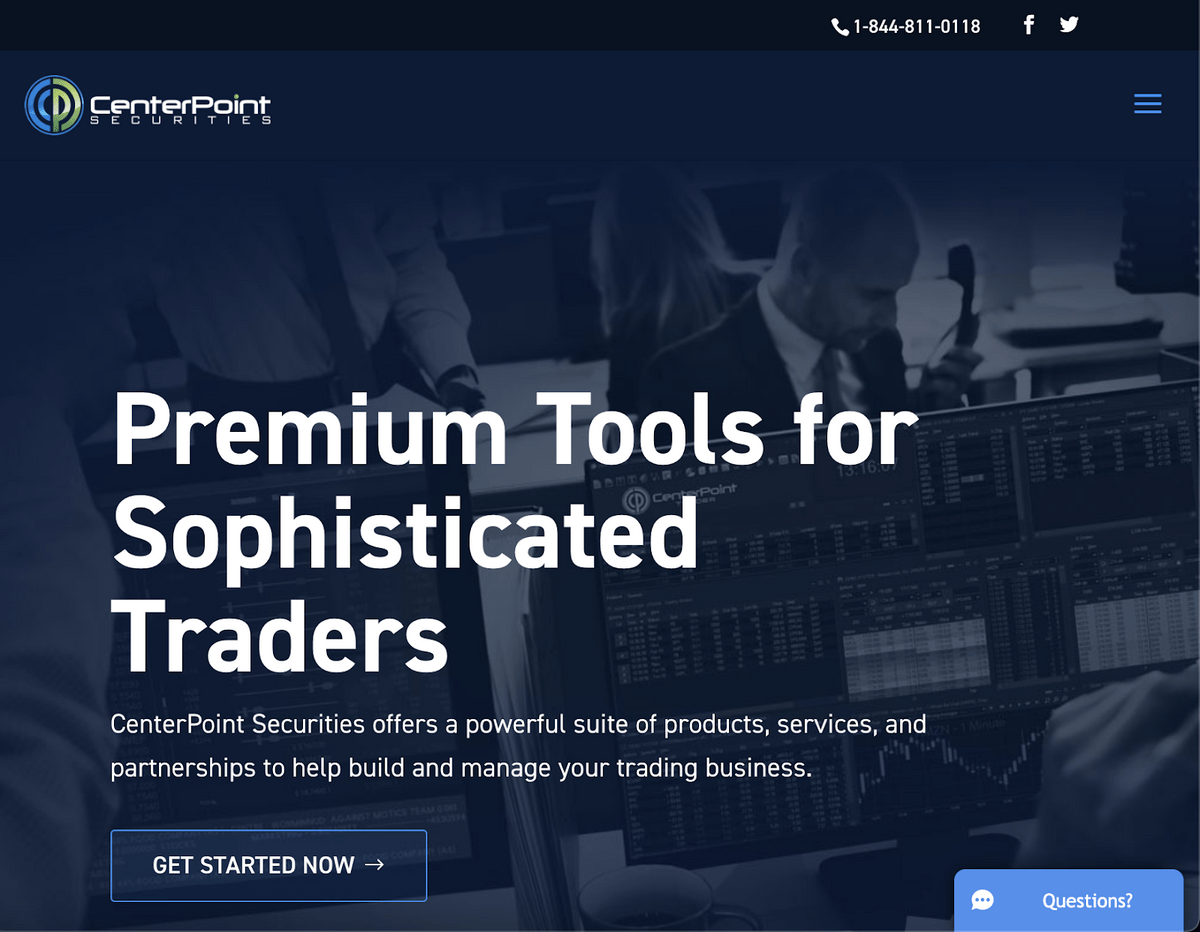 CenterPoint offers multiple advantages for intermediate to advanced traders looking to short sell. It provides a huge inventory for short selling as well as quick order routing to get your orders processed quickly.
Combined with impressive discounts for volume traders, these criteria ensure that it's a favorite for short sellers.
CenterPoint has an extensive list of 8,000 symbols that are easy to borrow. If a stock is not available on the easy-to-borrow list, clients can search for short locates. CenterPoint's in-house securities lending team excels at securing locates for hard-to-borrow stocks.
However, despite being perfect for short sellers, keep in mind that CenterPoint is not commission free. You will pay $138 monthly for the Pro Platform as well as routing fees, and domestic/international wire fees. The Web platform also costs around $60 per month.
With CenterPoint, you have access to one of the best short selling brokers out there, but you pay for the privilege. For active, high volume, short selling traders, this is not an issue and is a small price in comparison to the overall trade volume.
You will also need a $25,000 minimum to day trade with CenterPoint, putting it out of the reach of many retail investors.
7. TD Ameritrade
Short-selling commissions: $0 (11% – 13% short rate).
Minimum account balance for shorting: $2,000
Available for U.S. investors: Yes
In a sentence: Perfect for new short selling professionals with existing TD Ameritrade accounts.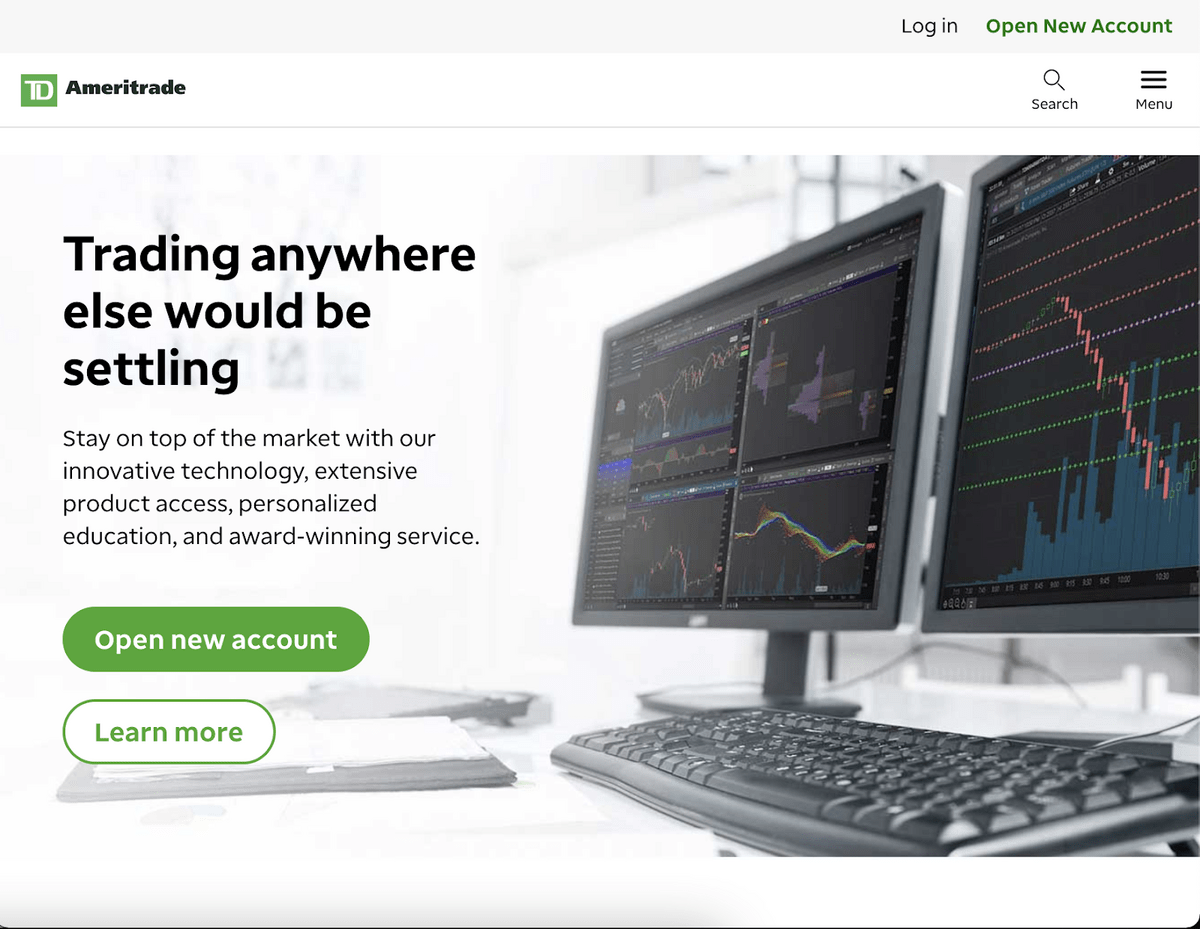 TD Ameritrade is a gigantic firm with something for everybody.
In addition to its offerings, TD has the best library of educational resources for retail investors and advanced traders who want to level up their skills or learn more about a particular market.
You can short stocks commission free on TD Ameritrade and place orders directly inside thinkorswim (its advanced trading platform).
TD Ameritrade does not have a short locate service to help clients find available shares for their desired stock or ETF. Instead, it takes orders and then tries to find the shares. This is time-consuming and inconvenient for customers who want to know beforehand if their desired stock can actually be shorted. It's a significant drawback.
But it does not charge a 'hard-to-borrow' fee for difficult stocks, which is virtually unheard of in the industry.
TD Ameritrade is one of the best overall brokerages in 2023 – give its full set of features and investment options a try.
8. Webull
Short-selling commissions: $0 (3.99% – 6.99% margin rate, 6% hard to borrow fee)
Minimum account balance for shorting: $2,000
Available for U.S. investors: Yes
In a sentence: Simple option for modern investors looking to get started with short selling.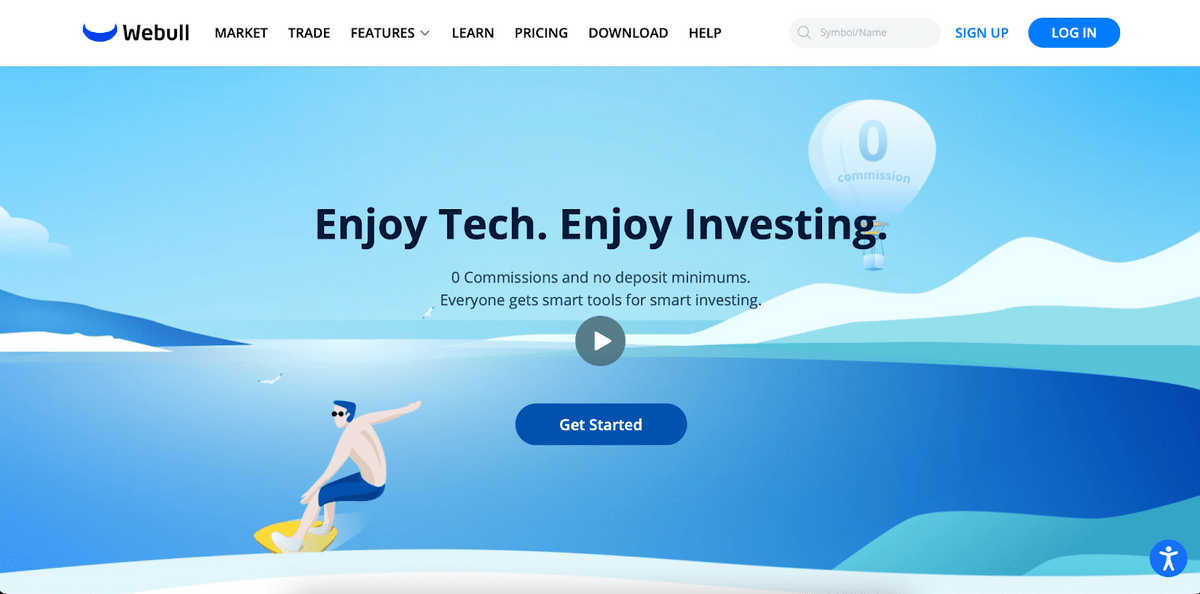 Unlike some of the other large financial institutions on this list, Webull was created in 2017 to cater to a modern audience.
It has an easy-to-use interface, low fees, and a solid set of features. Shorting on Webull is commission free. It also displays margin requirements when you hover over stocks, which is a very useful feature when short selling.
Webull is not a full-service provider – its offerings are limited (though they are more robust than other fintechs).
There is a very limited range of tools for portfolio management and no access to many markets, such as fixed income and mutual funds.
You won't get the same discounts for short selling at volume, as compared to Interactive Brokers or CenterPoint. Webull's execution quality for short selling is not the best, due to its payment for order flow process. This is an issue for high volume traders who prioritize speed on trades.
If you're a new investor who wants to try short selling, Webull is a good option. But you'll want to move to a more sophisticated platform if you're going to take short selling seriously.
9. Cobra Trading
Short-selling commissions: $0.0015 – $0.003 per share (depending on volume).
Minimum account balance for shorting: $30,000
Available for U.S. investors: Yes
In a sentence: A top short selling platform for experienced traders, but high minimum balances required.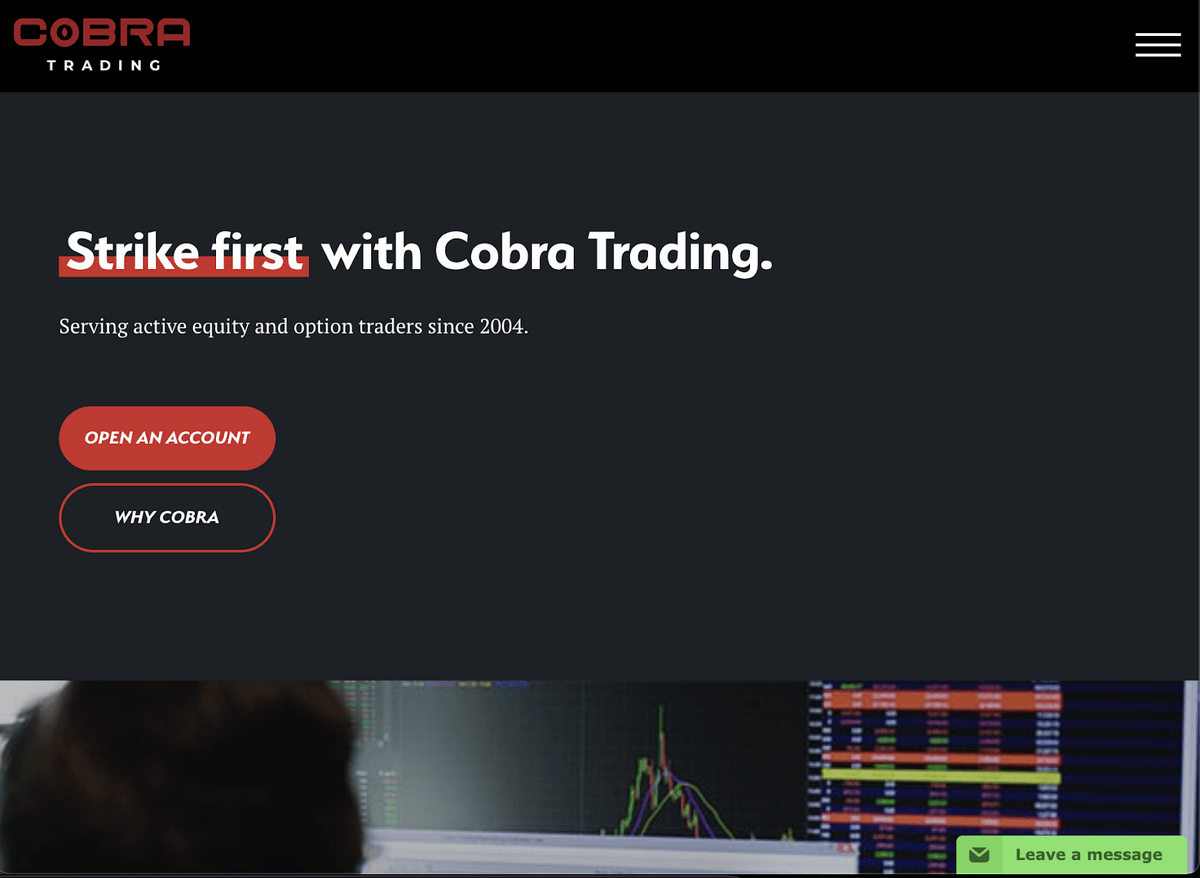 Cobra Trading is an excellent platform specifically for short selling. However, they only provide stocks and options trading with no Forex, CFDs or Cryptos.
Cobra Trading shines for many reasons, including execution quality, pricing, customer service, and functionality. The lowest price you can get per share is $0.0015, but you'll need to trade over 10 million shares a month. If you are trading less than 100,000 shares, you will pay $0.003 per share.
Cobra Trading offers 3 packages for whatever short sellers are looking for. This includes DasTrader, SterlingTrader, and CobraTrader Pro. Short sellers are invited by Cobra to get in touch with them via chat if they are looking for hard-to-borrow stocks at low prices.
These hard-to-borrow stocks can also be found directly through the platform – both the SterlingTrader Pro and DASTrader platforms have an integrated locate monitor to find shares of hard to borrow securities. The Cobra Team actively works with sources to ensure their traders are able to take advantage of the most short opportunities in the market. The monthly cost for each package is between $100 – $200, but this fee is waived when you trade more than 250,000 shares per month.
The $30,000 minimum to open an account puts it out of reach for casual traders.
10. Charles Schwab
Short-selling commissions: $0 (9 – 11% short interest rate).
Minimum account balance for shorting: $2,000
Available for U.S. investors: Yes
In a sentence: Well-rounded platform with good short selling features.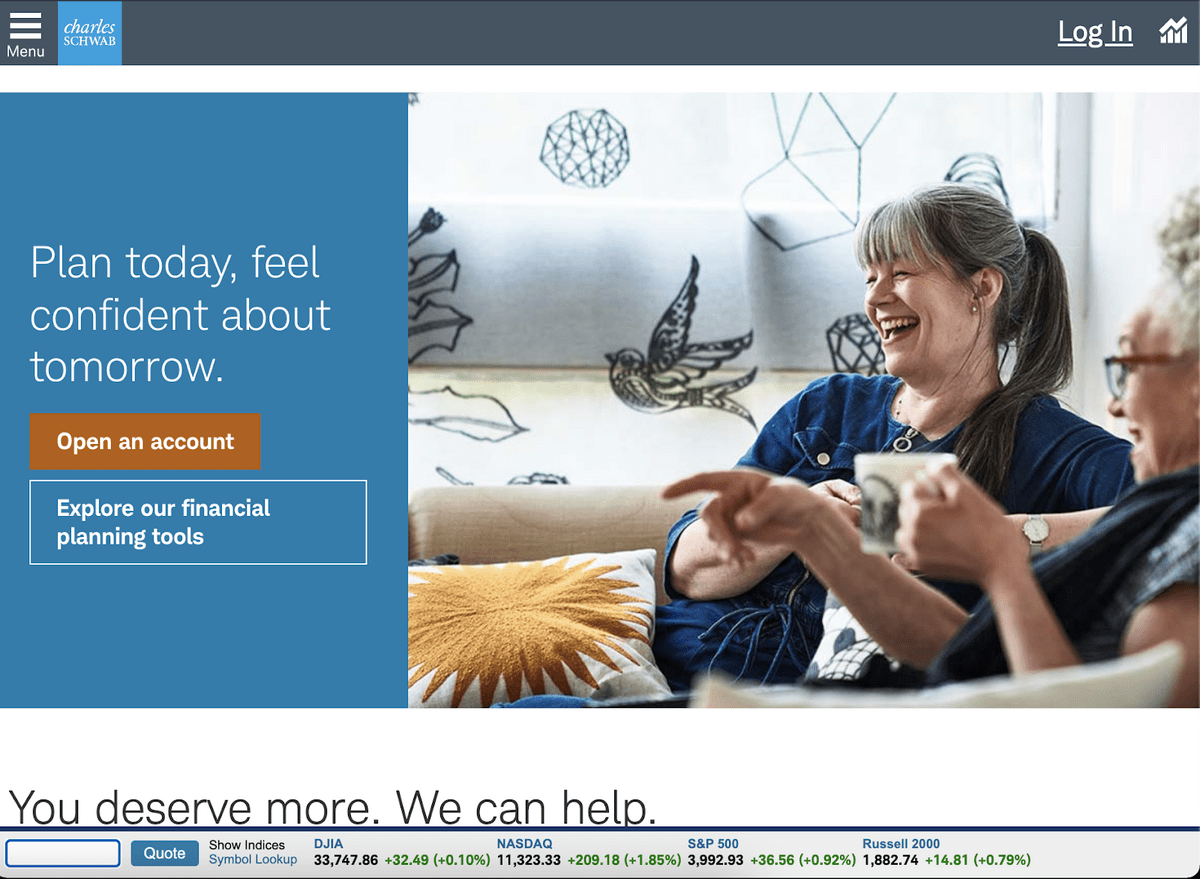 Charles Schwab is a low cost platform that has something for all investors. It provides extensive research tools and a large selection of funds with low expense ratios. There are no commission fees and no account minimums.
It offers over 7,100 no-transaction-fee mutual funds. Charles Schwab has three trading interfaces – StreetSmart Edge, Schwab.com, and StreetSmart Central. The platform pulls research data from over 20 different sources, including Reuters, Moodys, and Morningstar. It's excellent for portfolio management and offers a huge number of tradable securities.
Yet while Charles Schwab has a wide range of shortable securities, it's not the cheapest platform. In fact, it is quite expensive, with a margin rate ranging between 9 – 11%. In contrast, Interactive Brokers charge a flat margin rate of 4.58% regardless of trade size.
Of course, this does not tell the full story because you have to account for commissions on shorting, so you need to account for this when considering total fees.
Charles Schwab is a useful short selling platform for those with large existing portfolios that are also looking for short selling capabilities.
Although it offers the option, Schwab isn't built for shorting. If you want to short on a legacy broker and don't already have a Schwab account, you're better off with TD Ameritrade.
Final Word: Best Brokers for Short Selling Stocks in 2022
The platforms listed above are the best brokers for short selling. Yet though it depends on what you are looking for, some stand out from the crowd.
eToro is a terrific option because it does well across such a wide range of categories. It's useful for short selling and a variety of other financial activities. Its social trading is unparalleled and the rates are reasonable.
TradeStation and TradeZero are also a little better than the rest for short sellers. Though a little more expensive, TradeStation is excellent for advanced short sellers looking for the best features. TradeZero is an excellent option for beginner to intermediate short sellers and is a great (and affordable) way to get started.
Just remember to be clear about what you are selling and in what volume. The clearer you are about what you are looking for, the easier it will be to compare the best brokers for shorting stocks.
---
FAQs:
Which app is best for short selling?
eToro is the best app for short selling internationally while TradeStation is the best app for short selling in the U.S.
Which broker has the most short shares available?
With over 8,000 easy-to-borrow stocks, Centerpoint Securities offers more than the majority of the competition. This platform is geared specifically towards short sellers. Interactive Brokers has the second most.
Does the broker make money in a short sale?
Yes. Brokers make money by charging commissions, spread/short fees, margin fees, and/or other fees.
What broker allows you to short penny stocks?
You can short penny stocks on eToro, TradeStation, TradeZero, Interactive Brokers, and more.
Where to Invest $1,000 Right Now?
Did you know that stocks rated as "Buy" by the Top Analysts in WallStreetZen's database beat the S&P500 by 98.4% last year?
Our November report reveals the 3 "Strong Buy" stocks that market-beating analysts predict will outperform over the next year.