Our editorial team uses a strict editorial review process to compile all reviews, research, and evaluations of any kind. Our company, WallStreetZen Limited, is supported by our user community and may receive a small commission when purchases are made through partner links. Commissions do not affect the opinions or evaluations of our editorial team.
Want to invest in the stock market? Trades don't just happen spontaneously — you need a broker to execute them.
But what is a stock broker? What does a stock broker do? How do you get one?
If you want to know the basics about brokers, you're in the right place.
In this article, you'll learn all about brokers so you can begin your investing journey ASAP. We'll progress from the basics — what are stock brokers and what do brokers do? — to finer points like how to get a stock broker and what makes a good one — plus, I'll tell you about some of the best brokers out there. Let's get to it…
At a glance: our favorite discount brokers
What is a Stockbroker?
What is a broker? A stock broker is a professional who buys and sells stocks, bonds, and other securities on your behalf.
Wait, why can't you buy your own stocks?
Here's the thing. As a retail investor, you're not allowed to buy stock shares directly from an exchange. They only take orders from people or firms that have a membership to the exchange in question. In short, if you want to buy or sell stock, you need a broker.
So what is a broker? Your gateway to trades. Your stockbroker acts as an intermediary between you and the stock exchange, executing trades based on your instructions.
What Does a Stockbroker Do?
What do brokers do? Their primary responsibility is to help clients like you buy and sell securities.
But that's not all. They can also provide a variety of other services, including:
Provide advice and guidance on investing strategies
Monitor market trends
Help manage client portfolios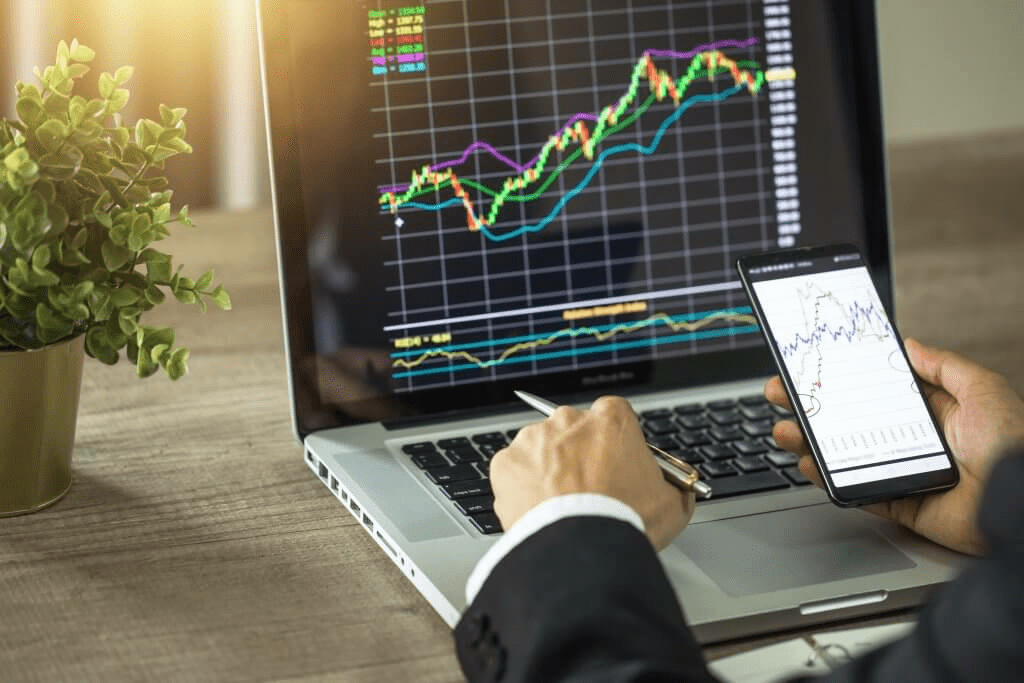 These days it's also common for stockbrokers to offer their clients additional related services, such as financial planning and retirement advice.
Still not clear on the whole "what is a stock broker / what does a stockbroker do" thing? Let me offer up a hypothetical example.
Say you want to invest in shares of Microsoft (NASDAQ: MSFT).
You can't just log on to Amazon and buy Microsoft shares with your Prime account.
Instead, you have to buy through a broker.
Every broker works a little differently, so it's crucial to do some research first to find a broker that suits your needs, including account minimums, assets offered, and more.
For the purposes of this example, let's say you've chosen Robinhood as your brokerage.
Once you've followed the steps to create an account, just go to the broker's website and type in the company name (or ticker):

After you find the stock you want, decide how much you want to buy.
Some brokers require that you list the amount in shares — Robinhood actually lets you purchase stock in dollar amounts, which may or may not equal an even amount.
For instance, if you entered $500, it might come out to something like 1.714677 shares.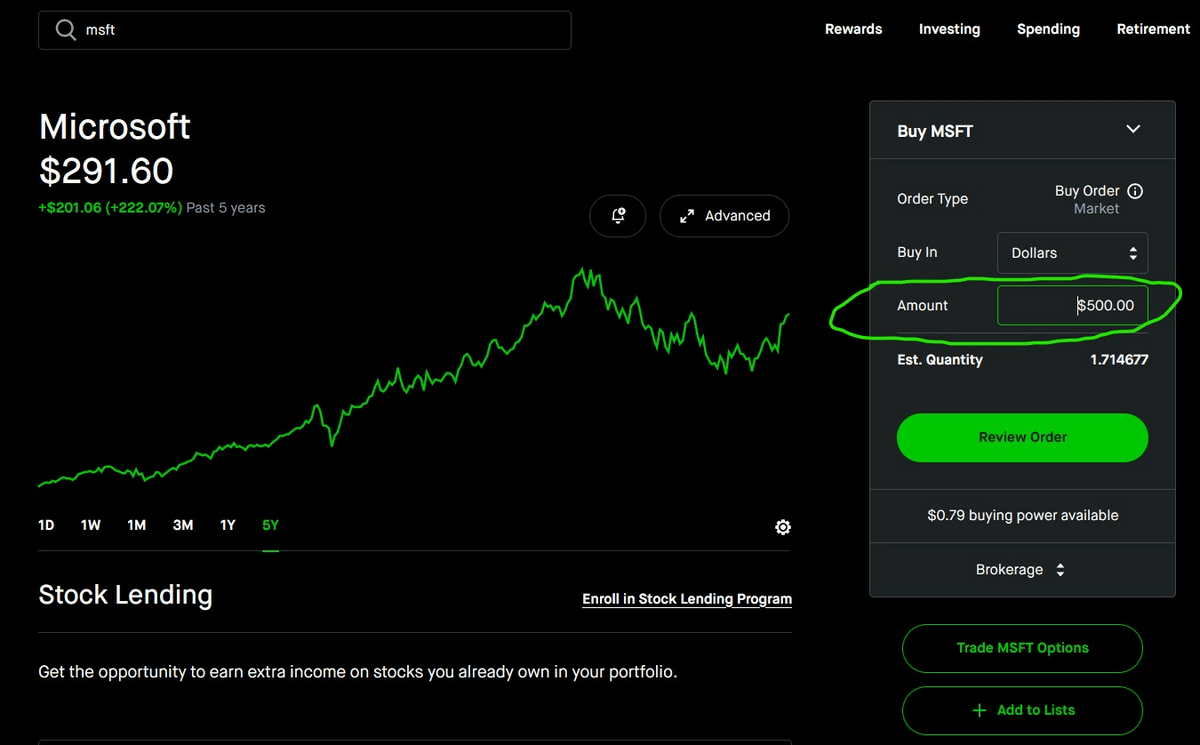 From here, you review your order and then submit.
Now, that's a very simplified example. You'd want to do a bunch of other stuff, like do your due diligence about buying the stock and researching whether or not now is a good time to buy.
Because ultimately, you're the decision maker. You're the one who chooses the stock, whether or not to buy, and how much.
But your order is actually submitted on your behalf by your broker.
Robinhood is part of a class of brokers called discount brokers, which offer low or no-commission trades. But there are other types of brokers you should know about…
Types of Stockbrokers
There are three main types of stockbrokers: full-service, discount, and direct-access brokers.
Full-service brokers provide a range of services, including investment advice, research reports, and personalized portfolio management. They typically charge higher fees and commissions than discount brokers. (Examples: Morgan Stanley, Merrill Lynch, Goldman Sachs)
Discount brokers offer fewer services than full-service brokers, but charge lower fees and commissions. (Examples: Charles Schwab, Fidelity, Robinhood)
Direct-access brokers cater specifically to day traders. These brokers allow traders to place orders directly to the exchanges, which can provide faster order execution and better prices. However, they often charge higher fees and require a higher minimum account balance than discount brokers. (Examples: Interactive Brokers, SpeedTrader)
What type of stockbroker do you need?
Many full-service brokers require high minimums, and charge high fees. (Read more in our article about full service brokers.)
Given that direct-access brokers require more knowledge and charge higher account balances, they really only make sense for experienced day traders.
These days, the majority of retail traders opt for discount brokers. They're typically self-directed, so it's beneficial to bone up on the basics of trading before you start risking your money. (Looking for a great discount broker? Check out this post.)
New here? Great resources for beginner traders
eToro is a multi-asset investment platform. The value of your investments may go up or down. Your capital is at risk.
Qualifications of a Stockbroker
Stockbrokers aren't born, they're made.
Here are some common requirements for individuals who want to become stock brokers:
A bachelor's degree in finance, economics, or a related field.
Pass a licensing exam, such as the Series 7 exam, which tests knowledge of securities laws and regulations and topics like stocks, bonds, options, and investment strategies.
Some states also require additional licensing or registration, such as the Series 63 or Series 66 exams, which test knowledge of state-specific regulations and ethical practices.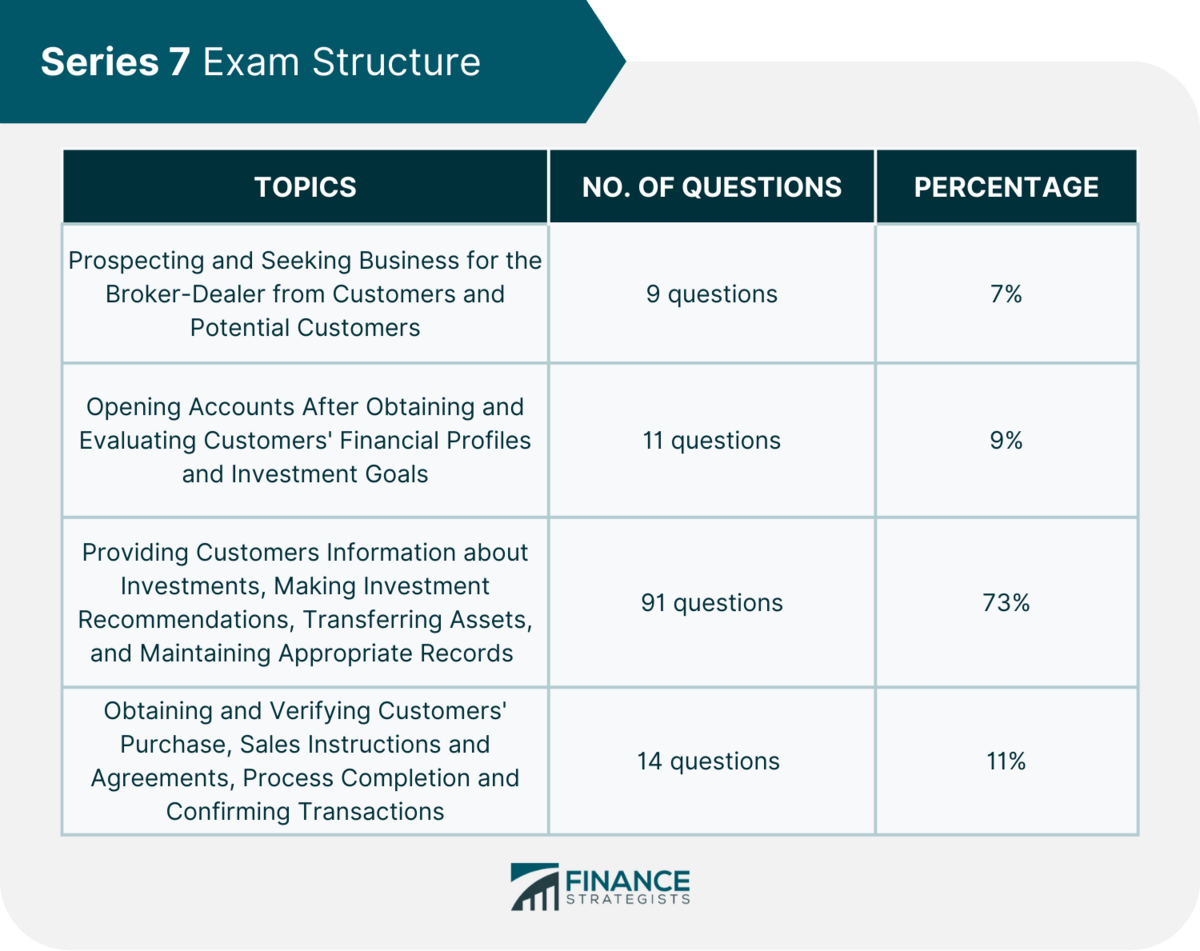 What about online brokerages?
Online brokerages have to jump through some hoops, too. Before you hand over your hard-earned cash, make sure your chosen brokerage is registered with these two groups:

The Securities and Exchange Commission (SEC)
The Financial Industry Regulatory Authority (FINRA)
These organizations make sure that online brokers follow the rules when it comes to handling your trades and keeping your personal information safe.
And speaking of rules, online brokers also have to be crystal clear about what they're offering you in terms of services, fees, and investment options. However, it's not always evident on their home page.
It might take a little digging, but you should be able to find information about a broker's fees and services on their website, in their account agreements, or through their customer service representatives.
No matter what broker you choose, make sure to read the fine print and do your due diligence before signing up. You'll want to look into brokerage account promotions while you're at it.
How to Become a Stockbroker
To recap, if you're interested in becoming a stockbroker, here are the basic steps involved:
Earn a bachelor's degree in a relevant field. Finance and economics are two popular choices.
Gain experience in the financial industry and pass the necessary licensing exams mentioned above.
Join a firm, or start networking and building relationships with potential clients to set yourself up for a long-term career as a broker.
Our Favorite Stockbrokers
We're past "what are stock brokers" — time to get into the details about how to get a stock broker. Let's talk about some of our top brokerage picks:
| | | | | |
| --- | --- | --- | --- | --- |
| | Fidelity | eToro | TradeStation | Robinhood |
| Rating: | ⭐⭐⭐⭐⭐ | ⭐⭐⭐⭐⭐ | ⭐⭐⭐⭐⭐ | ⭐⭐⭐⭐ |
| Best for: | Long-term investing | Crypto & social investing | Day trading | Mobile investing |
| Assets: | Stocks, Bonds, Options | Stocks, Options, Crypto | Stocks, Options, Crypto | Stocks, Options, Crypto |
| | Find out more | Find out more | Find out more | Find out more |
eToro is a multi-asset investment platform. The value of your investments may go up or down. Your capital is at risk.
1. Fidelity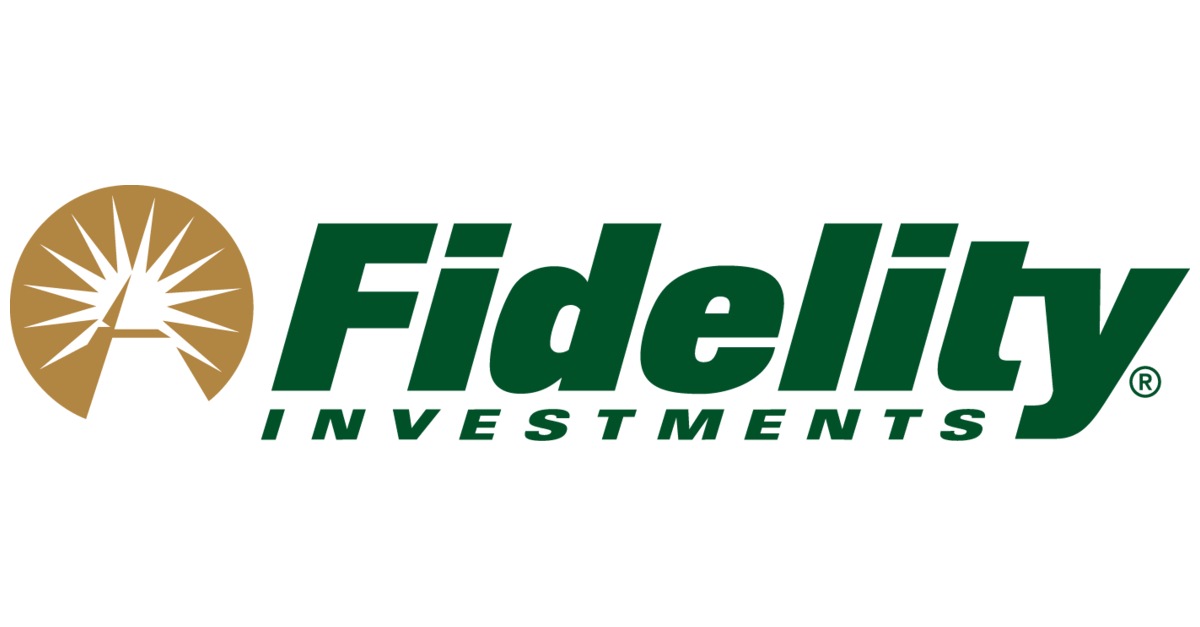 Fidelity Investments is a full-service brokerage that's got it all.
Not only do they offer commission-free trading, but they also offer:
A wide range of investment options and tools
Mutual funds and retirement planning options.
They're also one of the only online brokers to offer a Health Savings Account (HSA).
Fidelity Investments is a great one-stop shop for investing. Sure, the interface might be sort of old-school, but the tools and resources available to you make it a great brokerage for beginners and traders who are looking for offerings beyond just trading stocks.
2. eToro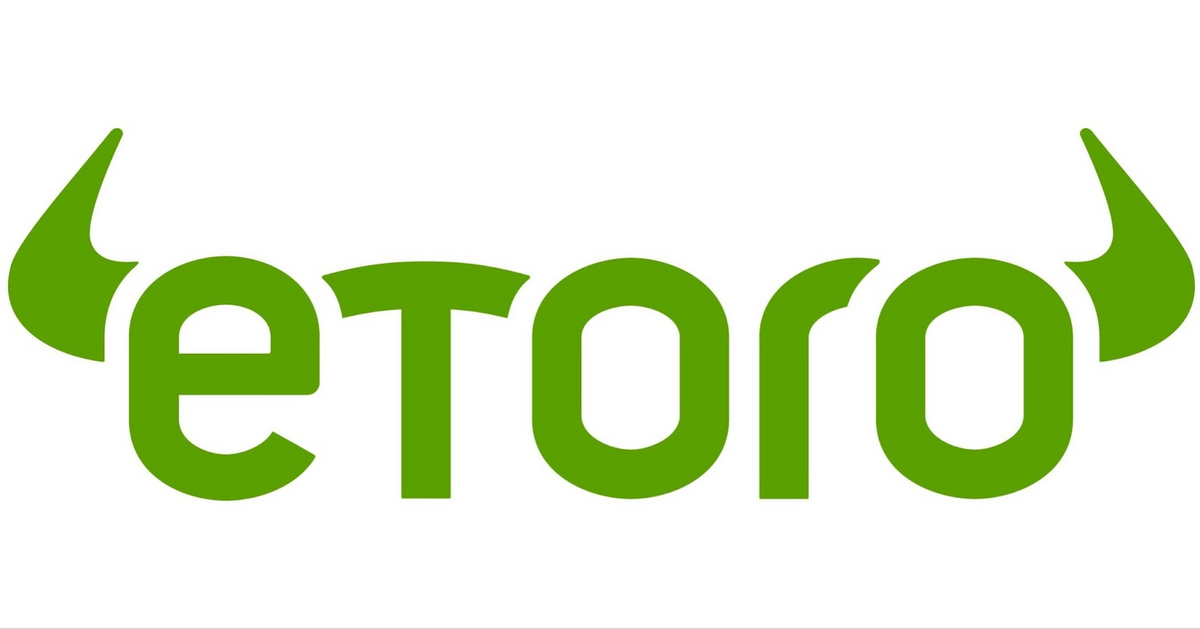 eToro is a discount broker that offers a bunch of cool services beyond commission-free trading:
Cryptocurrency trading
A powerful options platform, eToro Options
eToro CopyTrader, a unique service that lets you see eToro's top-performing investors' trades
Not only does eToro have a number of great tools for traders, but it's got an incredibly user-friendly interface that makes it easy to get started.
81% of retail investor accounts lose money when trading CFDs with this provider. You should consider whether you can afford the high risk of losing your money before investing with these products.
3. TradeStation

If you're an active trader, consider TradeStation.
This platform offers advanced trading tools and a variety of customizable features that are perfect for those who are serious about their investments:
The RadarScreen® market monitoring tool, which allows traders to track multiple markets and symbols in real-time
EasyLanguage® programming, which enables users to create and customize their own trading strategies.
TradeStation's vast library of educational resources
4. Robinhood

There's a reason why Robinhood is so popular.
It's incredibly user-friendly. The platform is easy to navigate, plus they offer access to a variety of investment products, including:
Stocks
Options
Cryptocurrencies
If you're new to the game and want to dip your toes in the water, Robinhood is a great place to start.
Hungry for more? Get all the details on our favorite discount stockbrokers here.
Final Word: What are Stock Brokers?
If you want to buy or sell stocks, stock brokers are an essential part of the equation.
In this article, I've answered important questions like what are stockbrokers and what do brokers do. But I want to re-emphasize the importance of seeking out a stock broker that fits your needs.
The right broker for you depends on a variety of factors, including your investment style and goals, your starting balance, and your experience (or lack thereof).
So be sure to take the time to do your research. Think about whether a full-service broker or discount broker is right for you, and be sure to read the fine print before putting your money in any brokerage's hands!
---
FAQs:
What do stock brokers do?
Stock brokers buy and sell stocks, bonds, and other securities on your behalf. Your stockbroker acts as an intermediary between you and the stock exchange, executing trades based on your instructions.
How do stock brokers make money?
Traditionally stock brokers make money through commissions or fees on trades, or by managing client portfolios for a fee. Commission-free brokers may charge fees for other services, like margin trading, or may earn revenue from order flow, meaning they're compensated for routing customer orders to other market makers or trading firms.
What are the 3 different types of stock brokers?
The three different types of stockbrokers are full-service brokers, discount brokers, and direct-access brokers.
Are stock brokers a good idea?
If you want to execute trades, you will need a stock broker. However, whether or not investing in the stock market is a good idea and what stock broker you choose are individual decisions that will depend on your financial goals, risk tolerance, and investment strategy.
Where to Invest $1,000 Right Now?
Did you know that stocks rated as "Buy" by the Top Analysts in WallStreetZen's database beat the S&P500 by 98.4% last year?
Our September report reveals the 3 "Strong Buy" stocks that market-beating analysts predict will outperform over the next year.