Our editorial team uses a strict editorial review process to compile all reviews, research, and evaluations of any kind. Our company, WallStreetZen Limited, is supported by our user community and may receive a small commission when purchases are made through partner links. Commissions do not affect the opinions or evaluations of our editorial team.
Once upon a time, a few retired option traders had an unlikely idea: let's teach everyone the complexities of options trading. Maybe they'll love it as much as we do.
Surprise, surprise: it worked. Over six years after its founding, tastytrade (formerly tastyworks) is an unqualified success — as of 2021, the platform is reported to have 900K+ unique registrations.
But is it the right platform for you? In this tastyworks review, we'll discuss everything you need to know about the tastytrade platform: what's the tastytrade / tastyworks minimum deposit? Is tastyworks legit? Keep reading…
A great brokerage isn't the only thing you need to trade options…
Benzinga's option alert service can inform and enhance your options trading career.
This premier options alert service is led by options trader and mentor Nic Chahine.
Chahine not only shares his high-conviction and highly profitable options trades, but he also provides thorough analysis so you can learn as you trade. Here's what you get:
High-probability option trades

Transparent access to trade explanations and analysis
Market analysis
Education
Plus, for a limited time, you can get free access to the next Benzinga Boot Camp to learn how to trade stocks and options like a pro.
tastyworks Review: Is tastyworks Legit?
The Bottom Line: Is tastyworks legit? Yes. (Note: The company is now known as tastytrade.)
Founded by former option floor traders in Chicago, tastytrade (formerly known as tastyworks) seeks to serve retail options traders by giving them an excellent platform with tons of educational resources.
All said, it's hard to find a better platform for trading options. Now, let's talk about why.
What is tastytrade?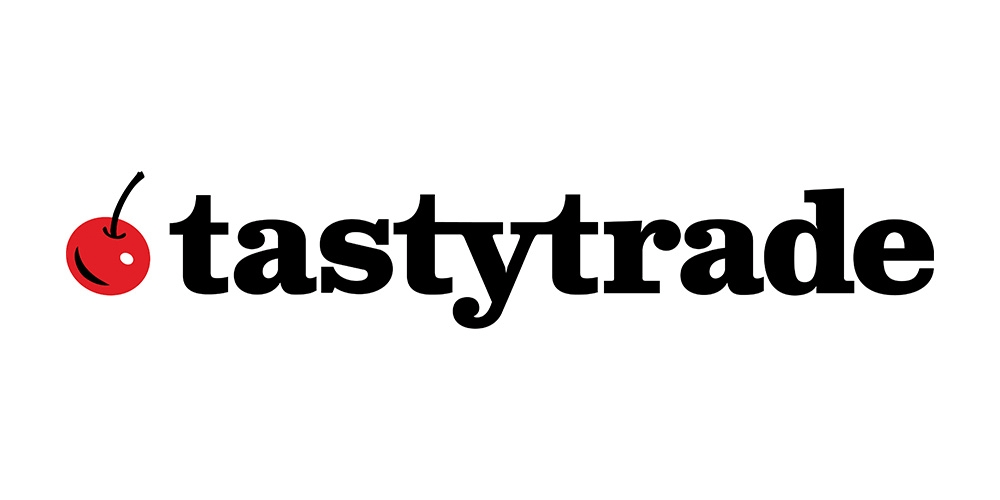 The tastytrade platform is a discount brokerage. Founded in 2017, it was originally known as tastyworks. It was tastytrade (yes, all lowercase) in 2023.
The firm emphasizes options trading but caters to customers who want to actively trade stocks and futures as well. It has been one of the fastest-growing financial education and brokerage firms in the world.
The People Behind Tastyworks
The foundation for tastyworks was set by its founding members, Scott Sheridan and Tom Sosnoff.
Both Tom and Scott got their start in the options trading arena as floor traders at the Chicago Board of Options Exchange (CBOE) in the 1980s. They used their knowledge and success to help create a better do-it-yourself trading experience for retail traders.
Taking the knowledge of numerous option trading strategies they acquired as floor traders, they co-founded a powerful trading platform called thinkorswim, which was designed for the serious and active options trader. It was massively successful — they later sold it to TD Ameritrade for $750 million in 2009.
Shortly after selling the thinkorswim trading platform, the tastyworks co-founders launched a live network to entertain and educate retail option strategists.
Launched in 2011 and now an affiliate of tastyworks, tastylive is a network for educating option traders. It provides financial information and discussions about trading strategies – particularly option strategies – in a light-hearted manner.
tastytrade Platform Features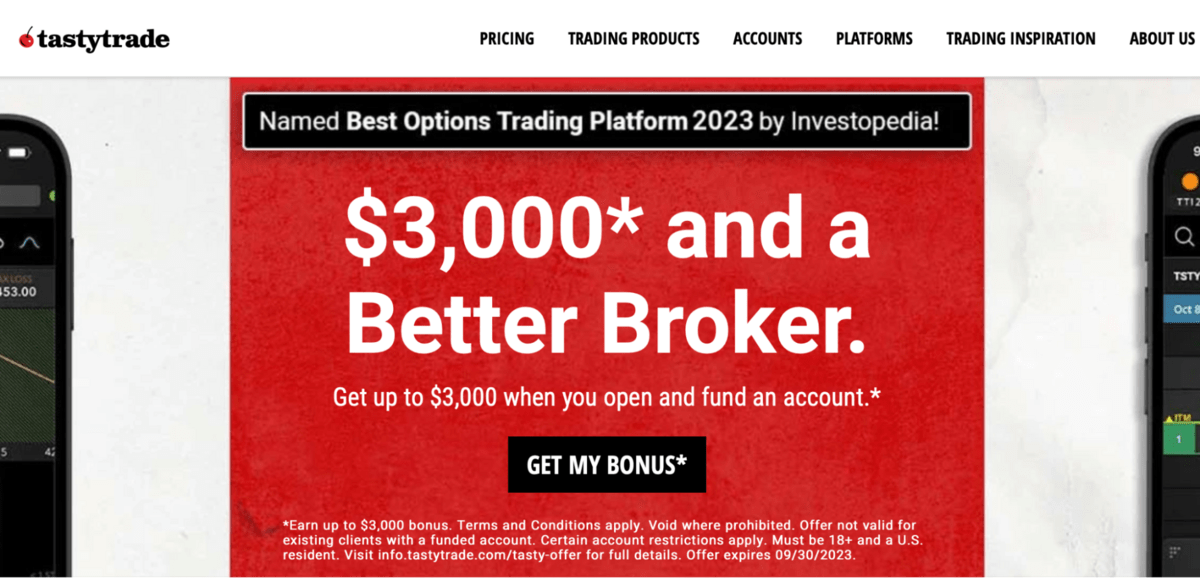 Here's what the platform has to offer:
Assets
The tastytrade platform (formerly tastyworks) offers trading opportunities for trading on a wide variety of products including:
Options on Stocks & ETFs
Options on Futures
Options on Micro Futures
Stocks & ETFs
Futures
Micro Futures
Small Futures
Small Futures Options
Cryptocurrency
Account Types
The tastyworks brokerage firm (now tastytrade) is not a full-service broker.
That means it does not offer financial advisory services, nor does it have brick-and-mortar locations. However, for those willing to set up trading accounts online, they do offer a variety of account types, including:
Cash Accounts (individual)
Retirement Accounts
Entity Accounts
Joint Accounts
Accounts for some International Customers
Funding and deposit requirements between different brokerage firms may vary, but tastytrade / tastyworks' minimum deposit for cash accounts is zero.
However, though there is no minimum required on cash accounts, tastyworks minimum deposit for margin accounts is set at $2,000.
With a focus on short-term trading strategies, tastyworks is also one of the few brokerage firms that offer naked options and futures contracts to be traded in an Individual Retirement Account (IRA).
Trading Features
Along with the variety of account types that are offered, the tastytrade platform has several features designed for the active trader. The tastytrade platform is intended to be used on most desktop, browser, or mobile devices.
Quote Alerts: One of the features available on the platform includes quote alerts. Once the security's price surpasses the set alert price – the alert is then sent to your e-mail or push notification.
Grid Mode: Desktop traders will find the ability to trade on charts using the platform's Grid Mode – which enables the user to view multiple charts and quickly enter and adjust orders through interaction with the displayed charts.
Export Trades: Traders can reconcile their trading by exporting transaction data into a .CSV file on the tastytrade desktop and web-based platform – not available on mobile devices, however.
Follow Other Traders: Something option traders may find helpful is the ability to follow other traders' techniques and trading strategies, especially when learning about new or complex options strategies.
Historical Options Data: Additionally, historical data on option premiums can be viewed on the platform's option charts.
Customizable Trade Tickets: Active option traders will also enjoy the platform feature allowing them to customize trade tickets and sort the strikes on the table from highest to lowest.
Fundamental Analysis: For the stock investor who's interested in diving deeper into the company's financials, the tastytrade platform offers research and fundamental analysis in assessing a company's intrinsic value.
Trading Tools & Charts
Traders want easy-to-use tools and charts. One of the first things I found when researching this tastyworks review? The platform has a wide variety of order entry capabilities.
The common order types, such as market, limit, and stop, are available for both individual stock and option trades, but also for multi-leg option spread trades.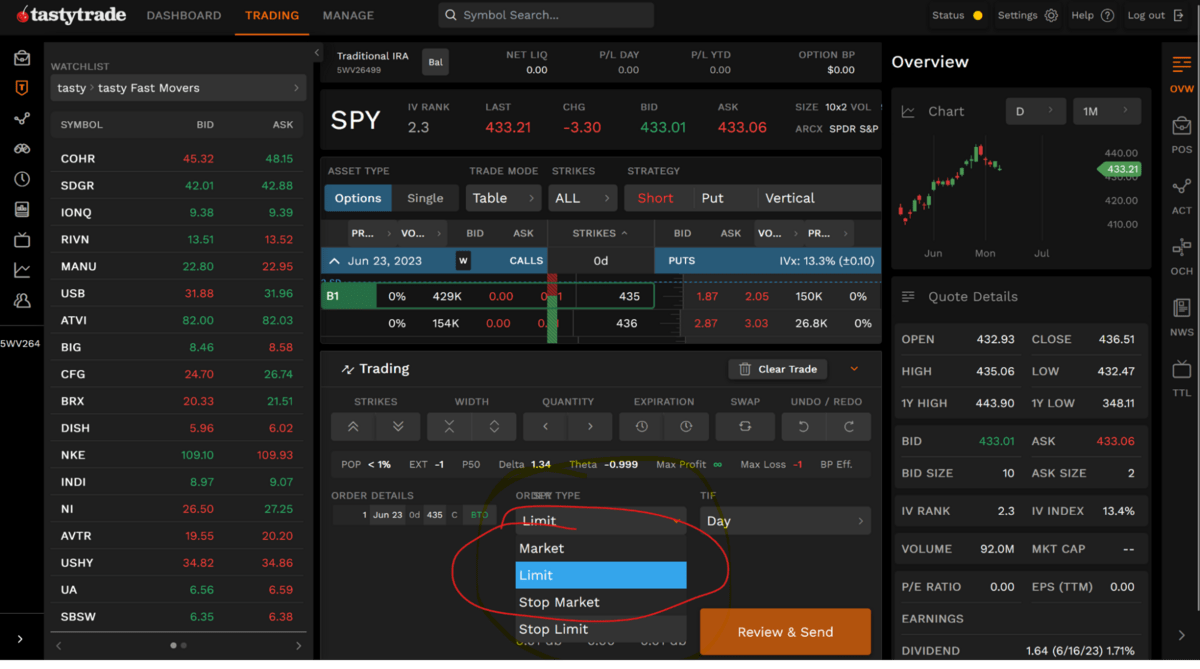 The platform also allows users to quickly cancel or edit orders, whether they're placed as market, limit or stops. In addition to market and limit orders, tastytrade also includes these functions:
Trailing stops
Market on close
Limit on close
Good til canceled
Good til date
Bracket orders (OCO/OTO one-cancels-other or one-triggers-other style)
Conditional orders (user-defined)
When placing closing orders, users can set up the orders as a percentage of the maximum profit potential for the trade.
You'll find that tastyworks offers order entry help via online training videos right on their web page, including those on more complex options trades such as vertical spreads, calendar spreads, diagonal spreads, iron condor and butterfly trades, and several others.
Multiple Accounts: Traders with multiple accounts can quickly switch between their tastytrade accounts with a simple double-click, which can be a time saver.
Technical Studies: Tastytrade platform users have access to over 100 adjustable indicators and 20 different charting tools. Here's a small sample of chart indicators and studies:
Moving Average Convergence Divergence (MACD)
Simple Moving Average (SMA)
Hull Moving Average (HMA)
Relative Strength Index (RSI)
Bollinger Bands
Acceleration Bands
ATR Trailing Stop
Percent Price Oscillator (PPO)
Volume Weighted Average Price (VWAP)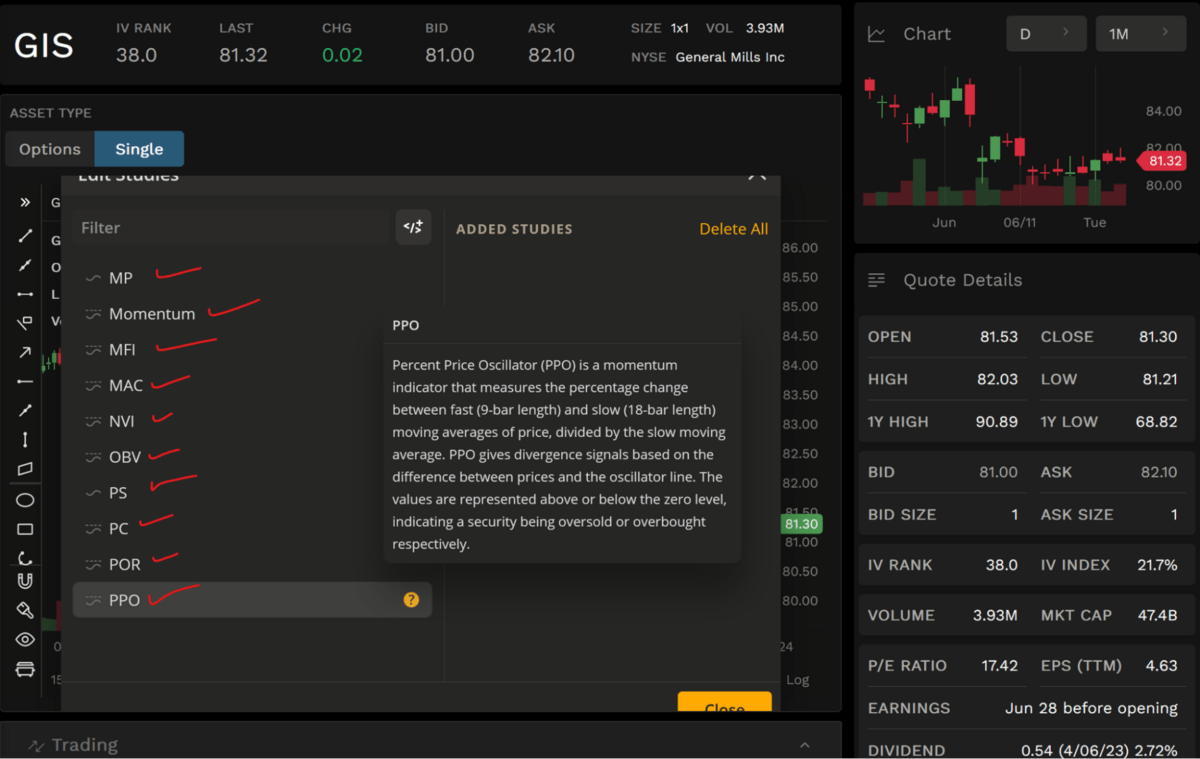 Cryptocurrencies: Another feature of the tastyworks platform is the ability to trade cryptocurrencies in the rapidly growing Crypto market.
The Trading Preferences tab on the platform allows traders to enable crypto trading by creating a crypto wallet with Zero Hash, which is tastytrade's crypto custodian.
Features Not Available: Unfortunately, the tenured option trader cannot route orders to specific exchanges, so level II data and quotes are not offered.
Education
Tastylive boasts one of the fastest-growing online financial networks in the world while offering streams 7 days a week and includes over 20 on-air traders.
Tastyworks has a strong focus on trading options, and its affiliate, tastylive, offers hours of discussion and analysis for traders.
Launched in 2011 its training and financial discussions are free and distributed through tastylive.com, the tastytrade trading platform, iTunes, Apple TV, Apple Radio, Roku, Amazon Fire TV, and YouTube.
By visiting the tastylive website, you can readily find discussions about research, trade ideas, market news, and insight, as well as a link to the Learning Center for beginner traders.
The tastylive web page lists nearly 70 training lessons covering basic topics on options and futures trading.
There is also significant instruction on how to understand one of the core components of options trading, Implied Volatility.
The platform offers eight hours of programming each day to help users increase their knowledge of option trading and various option strategies. To date, they have over 100 million hours of recorded programming delivered to nearly 200 counties.
More can't-miss resources for options traders
Who is tastytrade Best For?
The tastyworks platform and software were designed for tenured option traders. And a lot of the education on tastylive could feel overwhelming to a new option trader.
However, to cover the wide range of trader skill levels, this tastyworks review found that tastyworks has a range of resources available for the beginner options trader to the most advanced traders through their education arm – tastylive.
Pros and Cons of tastytrade
| | |
| --- | --- |
| Pros | Cons |
| Narrow focus on short-term trading instrument | Not a full-service broker |
| Access to the increasingly popular Cryptocurrency market | Little focus on long-term investing |
| Low-cost trading commissions | Focus is on short-term, active traders |
| Track the trades of other select traders | $75 transfer out fee, $60 IRA closing fee |
| Unlimited supply of trading discussions and strategies through tastylive | Customer Service is available by phone Monday-Friday 8 a.m. to 6 p.m. ET |
| IRA option and futures trading | No mutual funds, bonds, international trading, forex, or over-the-counter (OTC) trading.Crypto can't be transferred in or out and is stored in an internet hot wallet. |
Looking for alternatives?
As you can see in this tastyworks review, the platform has a lot to offer. But it's not the only choice out there, and everyone's needs are different.
Our top alternative? eToro.
Not only does it have an extremely user-friendly interface. Not only do you have the ability to trade stocks, ETFs, and options on the same platform…
But you can also watch the pros. eToro's CopyTrader allows you to follow the trades of experienced traders. Each of the pros on the platform has a profile with a rating, performance history, risk profile, and more so you can easily compare top traders and find the ones best suited for your goals.
Final Word: tastyworks Review
Though tastyworks was only launched in 2017, its founders were already well-known in the options world for their work as floor traders and trading educators.
Their accomplishments in building trading platforms and options trading education have been notably successful allowing them the marketing leverage to found this latest venture.
Like all other brokerage firms, there are pros and cons to the tastytrade platform and services. Individual traders will determine which benefits and features are best for them. Knowing that tastytrade is registered with the SEC and FINRA, you can be confident in its legitimacy as a brokerage firm.
---
FAQs:
Is tastyworks trusted?
Yes. Thousands of users have trusted tastyworks (now tastytrade) with collectively over $1 billion in assets. The brokerage is fully registered and compliant with SEC and FINRA regulations.
Is tastyworks worth it?
Yes, the tastyworks platform (now tastytrade) is worth it for many traders. Among other things, its commission and fee structure is highly competitive.
What is the minimum deposit for tastyworks?
There is no minimum deposit on the tastyworks platform (now tastytrade) for cash accounts. For margin accounts there is a $2000 balance starting requirement.
Who is tastyworks owned by?
The tastyworks brokerage (now tastytrade) is owned by financial services company IG Group. It acquired the company from founders Tom Sosnoff and Scott Sheridan, who still participate in its operation.
Where to Invest $1,000 Right Now?
Did you know that stocks rated as "Buy" by the Top Analysts in WallStreetZen's database beat the S&P500 by 98.4% last year?
Our September report reveals the 3 "Strong Buy" stocks that market-beating analysts predict will outperform over the next year.