We just released a watchlist events feed that shows upcoming and recent earnings dates, dividend dates, and stock splits.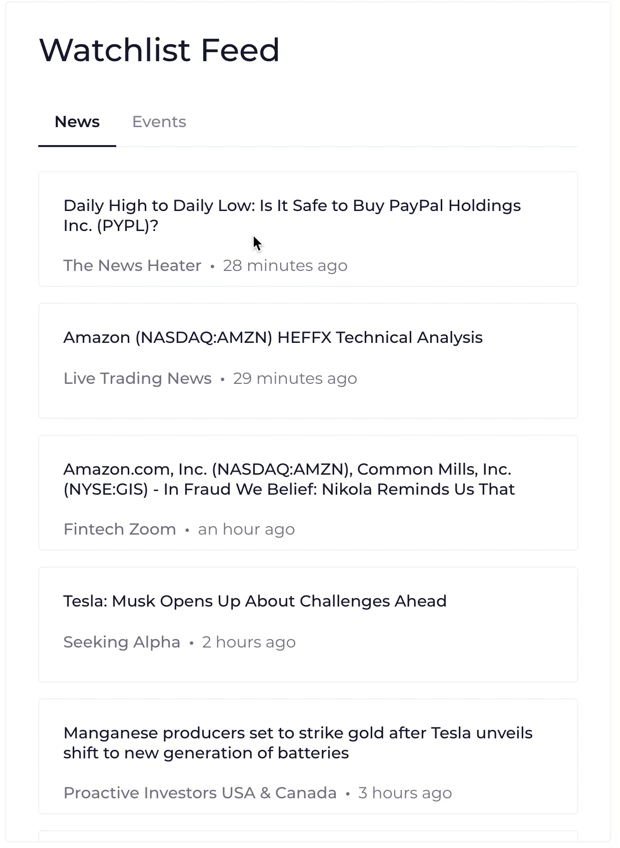 Sign in or sign up to take a look below and shoot me an email at nate at wallstreetzen.com if you have any questions or feedback on how we can make this watchlist better for you – I read and respond to every email.
We've got more exciting features coming to WallStreetZen over the next couple months, including:
A free, best-in-class stock screener that will let you filter stocks by Zen Score, generate new investing ideas, and much more
A feed that tracks changes in Zen Score, analyst upgrades and downgrades, and insider transactions
Daily watchlist digest emails packed with useful information
Hit the Sign Up button to be notified when new features are released.